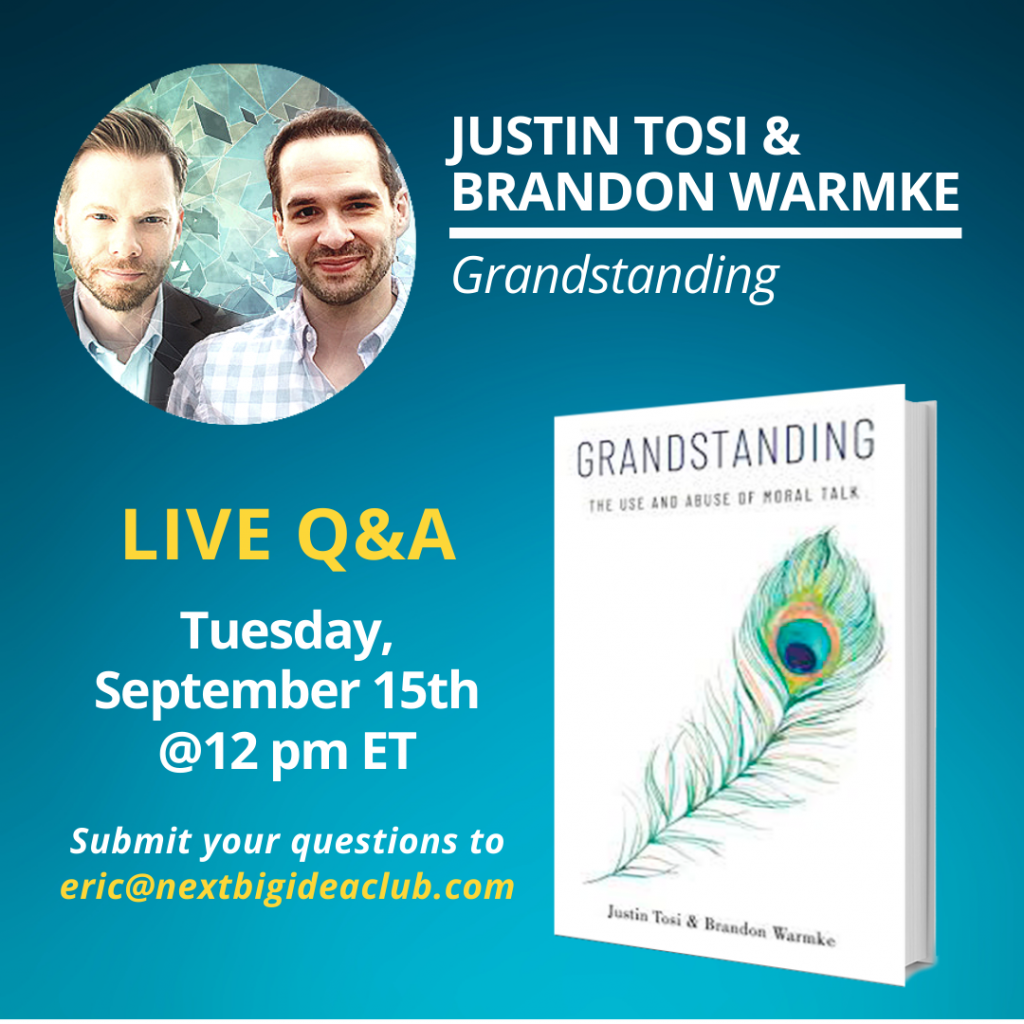 Watch in the private Facebook group
or via Zoom: https://zoom.us/j/92781593854
Join Justin Tosi & Brandon Warmke, co-authors of Grandstanding: The Use and Abuse of Moral Talk, for a Next Big Idea Club live Q&A. Join us on Tuesday, September 15th at 12pm ET on the Zoom webinar or its livestream in our Facebook group.
Have a question (or two) you've been hoping to ask Justin and Brandon? What are your thoughts on the rise of grandstanding and virtue signaling? Submit your questions in an email to me at eric@nextbigideaclub.com—or simply ask live during the Q&A!
For a primer on the book's big ideas, see our new mini-course in the Member Library. Need a refresher on how our live Q&As work? You can find more information right here.
See you soon!
Eric and the NBIC Team