We humans are simple creatures. Across continents and millennia, we've found joy in the same basic things, such as love, nature, and good food.
So isn't it time we took a closer look at the things that give us pleasure, and learned to truly savor them? If that sounds good to you, get started with the two irresistible books below.
Download the Next Big Idea App for "Book Bite" summaries of hundreds of new nonfiction books like these—all prepared and read by the authors themselves.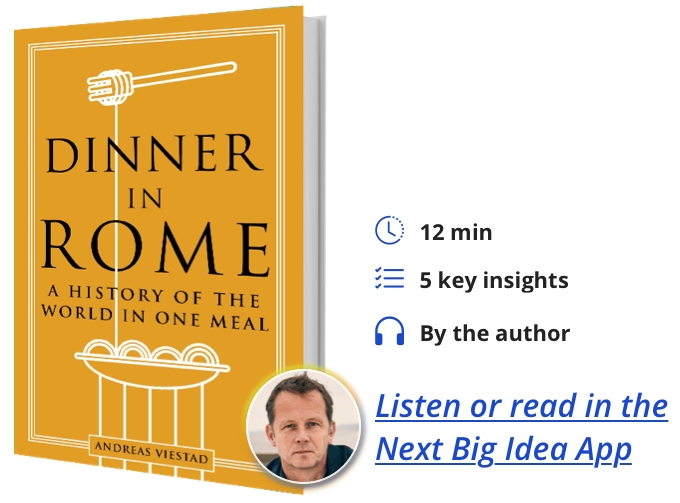 Dinner in Rome: A History of the World in One Meal
By Andreas Viestad
From the table of a classic Roman restaurant, a celebrated food writer takes the reader on a fascinating culinary exploration of the Eternal City and global civilization. Food, he argues, is history's secret driving force. Listen to our Book Bite summary, read by author Andreas Viestad, in the Next Big Idea App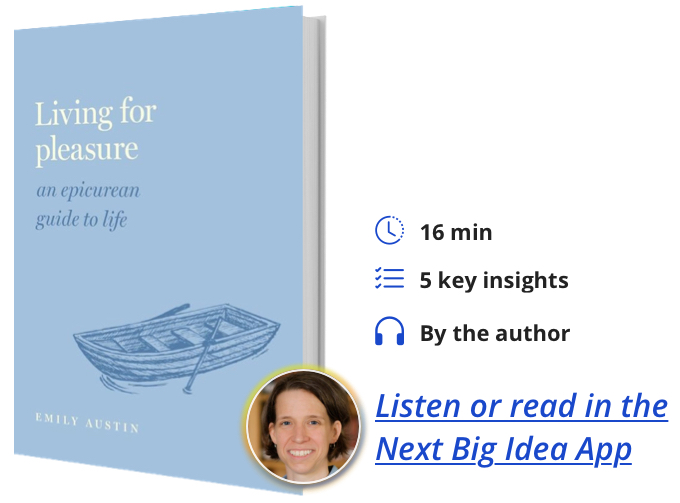 Living for Pleasure: An Epicurean Guide to Life
By Emily Austin
A Wake Forest University professor shares the wisdom Ancient Greek philosopher Epicurus, outlining time-tested strategies for diminishing anxiety, achieving satisfaction, and relishing joys. Listen to our Book Bite summary, read by author Emily Austin, in the Next Big Idea App
To enjoy Book Bites from anywhere, download the Next Big Idea app today: