From the latest coronavirus surge to the news of Betty White's passing, many of us are eager to leave 2021 behind. It was a tough year, and watching the ball drop last night offered hope that the next twelve months might be a little happier and healthier.
But amidst the uncertainty of what 2022 will bring, one thing is clear: it will be an excellent year for books. In fact, below we've collected 22 books you can look forward to in '22, all of which deserve a spot in the nonfiction section of your shelf.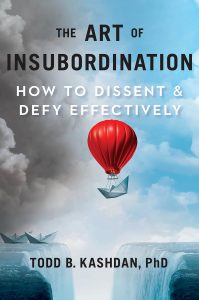 The Art of Insubordination: How to Dissent and Defy Effectively
By Todd Kashdan
Publication Date: February 15, 2022
Based on cutting-edge research, The Art of Insubordination is the essential guidebook for anyone seeking to be heard, make change, and rebel against an unhealthy, stagnant status quo. View on Amazon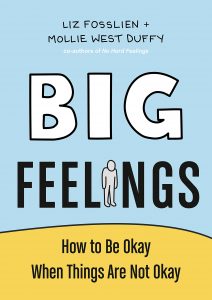 Big Feelings: How to Be Okay When Things Are Not Okay
By Liz Fosslien and Mollie West Duffy
Publication Date: April 26, 2022
From the duo behind the bestselling book No Hard Feelings and the wildly popular @LizandMollie Instagram account, an insightful and approachable illustrated guide to handling our most difficult emotions. View on Amazon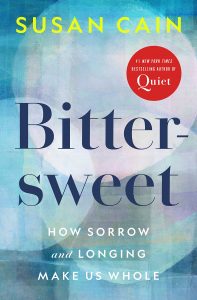 Bittersweet: How Sorrow and Longing Make Us Whole
By Susan Cain
Publication Date: April 5, 2022
In her new masterpiece, the author of the bestselling phenomenon Quiet reveals the power of a bittersweet outlook on life, and why we've been so blind to its value. View on Amazon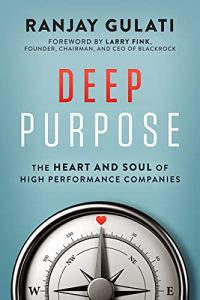 Deep Purpose: The Heart and Soul of High-Performance Companies
By Ranjay Gulati
Publication Date: February 8, 2022
A distinguished Harvard Business School professor offers a compelling reassessment and defense of purpose as a management ethos, documenting the vast performance gains and social benefits that become possible when firms manage to get purpose right. View on Amazon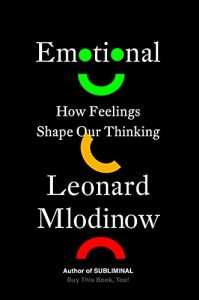 Emotional: How Feelings Shape Our Thinking
By Leonard Mlodinow
Publication Date: January 11, 2022
Using deep insights into our evolution, biology, and neuroscience, a physicist gives us the tools to better understand our emotions and maximize their benefits. Listen to our Book Bite summary, read by author Leonard Mlodinow, in the Next Big Idea App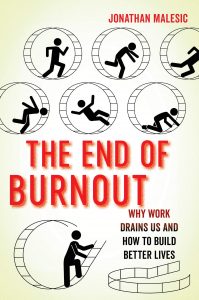 The End of Burnout: Why Work Drains Us and How to Build Better Lives
By Jonathan Malesic
Publication Date: January 4, 2022
Going beyond the how and why of burnout, a former tenured professor combines academic methods and first-person experience to propose new ways for resisting our cultural obsession with work and transforming our vision of human flourishing. View on Amazon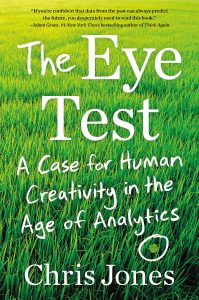 The Eye Test: A Case for Human Creativity in the Age of Analytics
By Chris Jones
Publication Date: January 11, 2022
The Eye Test is a necessary course correction, a call for a more balanced, personal approach to problem-solving. An award-winning journalist makes the case for the human element—for what smart, practiced, devoted people can bring to situations that have proved resistant to analytics. Listen to our Book Bite summary, read by author Chris Jones, in the Next Big Idea App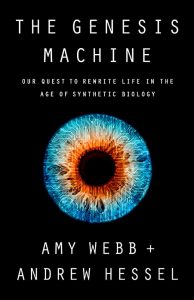 The Genesis Machine: Our Quest to Rewrite Life in the Age of Synthetic Biology
By Amy Webb and Andrew Hessel
Publication Date: February 15, 2022
Award-winning author and futurist Amy Webb and microbiologist and geneticist Andrew Hessel explore the opportunities, risks, and moral dilemmas posed by synthetic biology—urging us not to let fear overshadow the benefits that could ensure humanity's long-term survival. View on Amazon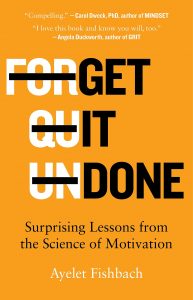 Get It Done: Surprising Lessons from the Science of Motivation
By Ayelet Fishbach
Publication Date: January 4, 2022
Psychologist and behavioral scientist Ayelet Fishbach presents a new theoretical framework for self-motivated action, explaining how to identify the right goals, attack the "middle problem," battle temptations, use the help of others around you, and so much more. View on Amazon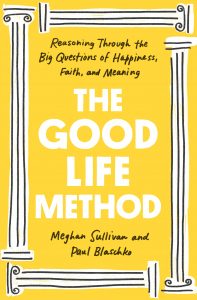 The Good Life Method: Reasoning Through the Big Questions of Happiness, Faith, and Meaning
By Meghan Sullivan and Paul Blaschko
Publication Date: January 4, 2022
Two philosophers invite us into the classroom to work through issues like what justifies our beliefs, whether we should practice a religion and what sacrifices we should make for others—as well as to investigate what figures such as Aristotle, Plato, Marcus Aurelius, Iris Murdoch, and W. E. B. Du Bois have to say about how to live well. View on Amazon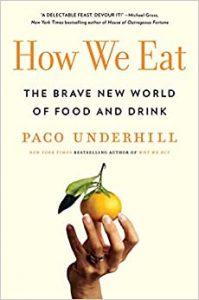 How We Eat: The Brave New World of Food and Drink
By Paco Underhill
Publication Date: January 4, 2022
From a global expert on consumer behavior comes an entertaining and timely exploration of how our food, from where it's grown to how we buy it, is in the midst of a transformation, showing how this is our chance to do better—for us, for our children, and for our planet. View on Amazon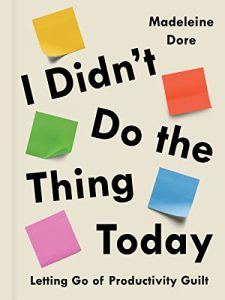 I Didn't Do the Thing Today: Letting Go of Productivity Guilt
By Madeleine Dore
Publication Date: January 11, 2022
This book explores the various ways we encounter productivity guilt—including comparison to others, striving for perfection, and our great expectations—to point to how a day doesn't have to be optimized, but simply occupied. When we take away judgment from how moments unfold, we can find our way out of the productivity spiral and step fully into our lives. View on Amazon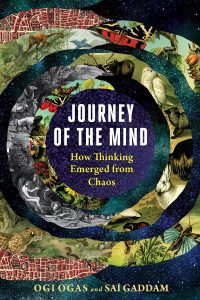 Journey of the Mind: How Thinking Emerged from Chaos
By Ogi Ogas and Sai Gaddam
Publication Date: March 8, 2022
Ogi Ogas and Sai Gaddam trace the three billion-year development of thinking, starting with the emergence of the simplest possible mind (a nanoscopic archeon) and ascending through progressively smarter creatures (amoebas, worms, frogs, birds, monkeys). In the course of this engaging journey, they offer an accessible framework for a deeper understanding of consciousness, language, and the human self. View on Amazon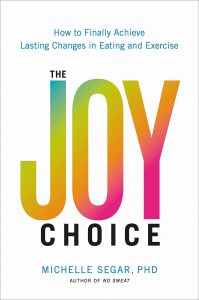 The Joy Choice: How to Finally Achieve Lasting Changes in Eating and Exercise
By Michelle Segar
Publication Date: April 26, 2022
The Joy Choice throws out the typical self-defeating, rigid requirements of past diets or workout regimens and puts you in the driver's seat of your own lifestyle change, giving you the strategies to resolve the conflicts that your eating and exercise plans inevitably face. View on Amazon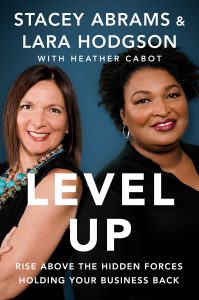 Level Up: Rise Above the Hidden Forces Holding Your Business Back
By Stacey Abrams and Lara Hodgson, with Heather Cabot
Publication Date: February 22, 2022
It's never been easier to start a business—and it's never been harder to scale it. Half of new businesses in America don't make it past five years. Stacey Abrams and Lara Hodgson want to help today's entrepreneurs beat the odds by revealing the unseen tethers that keep small businesses from growing and thriving. View on Amazon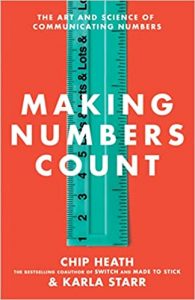 Making Numbers Count: The Art and Science of Communicating Numbers
By Chip Heath and Karla Starr
Publication Date: January 11, 2022
Whether you're interested in global problems like climate change, running a tech firm or a farm, or just explaining how many Cokes you'd have to drink if you burned calories like a hummingbird, this book will help math-lovers and math-haters alike translate the numbers that animate our world—allowing us to bring more data, more naturally, into decisions in our schools, our workplaces, and our society. View on Amazon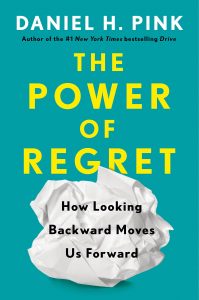 The Power of Regret: How Looking Backward Moves Us Forward
By Daniel Pink
Publication Date: February 1, 2022
Around the world and across cultures, people have the same four core human regrets, says world-renowned thinker Daniel Pink. And in The Power of Regret, he explains how we can use them as a positive path toward a better life. View on Amazon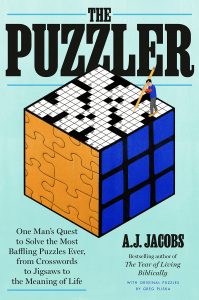 The Puzzler: One Man's Quest to Solve the Most Baffling Puzzles Ever, from Crosswords to Jigsaws to the Meaning of Life
By A.J. Jacobs
Publication Date: April 26, 2022
The New York Times bestselling author of The Year of Living Biblically goes on a journey to understand the enduring power of puzzles: why we love them, what they do to our brains, and how they can improve our world. View on Amazon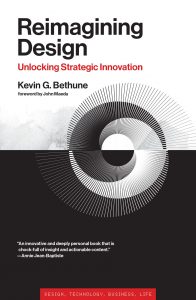 Reimagining Design: Unlocking Strategic Innovation
By Kevin G. Bethune
Publication Date: March 1, 2022
The power of transformative design, multidisciplinary leaps, and diversity: lessons from a Black professional's journey through corporate America. View on Amazon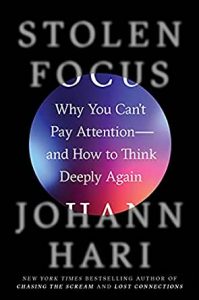 Stolen Focus: Why You Can't Pay Attention—and How to Think Deeply Again
By Johann Hari
Publication Date: January 25, 2022
Our ability to pay attention is collapsing. From the New York Times bestselling author of Chasing the Scream and Lost Connections comes a groundbreaking examination of why this is happening—and how to get our attention back. View on Amazon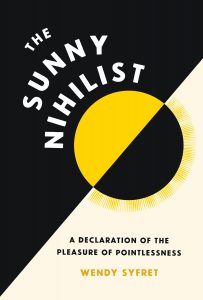 The Sunny Nihilist: A Declaration of the Pleasure of Pointlessness
By Wendy Syfret
Publication Date: January 4, 2022
Meaning pervades our modern experience of work, love, and religion—but could a touch of upbeat nihilism actually lighten our loads? The Sunny Nihilist dismantles our self-care and self-centered way of living. Freed from the burden of meaning, we can simply enjoy our lives and build more pleasant societies for all. Listen to our Book Bite summary, read by author Wendy Syfret, in the Next Big Idea App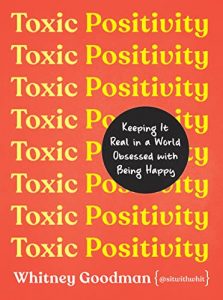 Toxic Positivity: Keeping It Real in a World Obsessed with Being Happy
By Whitney Goodman
Publication Date: February 1, 2022
Sought-after therapist Whitney Goodman shares the latest research along with everyday examples and client stories that reveal how damaging toxic positivity is to ourselves and our relationships. She also offers an alternative of more authenticity, connection, and growth—and ultimately, a path to showing up as you truly are. View on Amazon
To enjoy "Book Bite" audio summaries of hundreds of nonfiction books like these, download the Next Big Idea App today: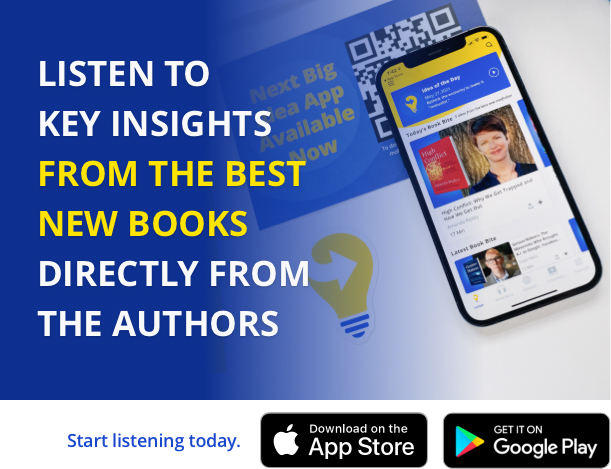 When you buy through our Amazon links, the Next Big Idea Club may earn an affiliate commission.