"With great power comes great responsibility." Yes, this is a cheesy Spider-Man quote we've all heard a thousand times—but it's also true, especially for leaders and managers. After all, the happiness and success of your direct reports depend on your people skills.
So if you're ready to embrace the responsibility that comes with your power, check out the three modern business classics below. (You'll make Uncle Ben proud.)
Download the Next Big Idea App for "Book Bite" summaries of hundreds of new nonfiction books like these.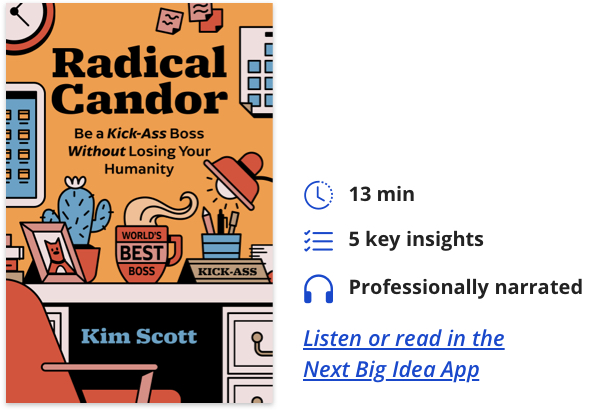 Radical Candor: Be a Kick-Ass Boss Without Losing Your Humanity
By Kim Scott
Kim Scott has earned international fame with her vital approach to effective leadership. It's about caring personally and challenging directly, about soliciting criticism to improve your leadership and also providing guidance that helps others grow. Listen to our professionally-read Book Bite summary in the Next Big Idea App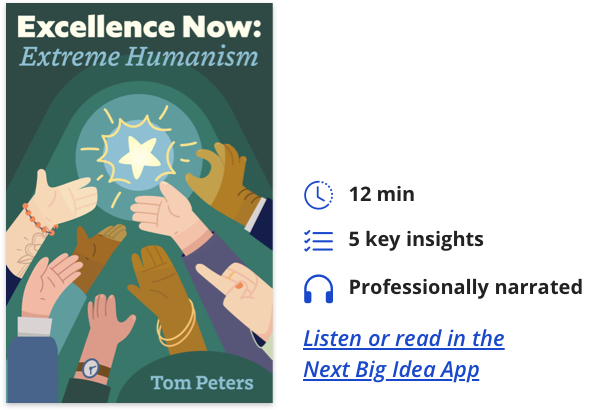 Excellence Now: Extreme Humanism
By Tom Peters
Legendary management expert Tom Peters returns with more people-first wisdom for leading during these tumultuous times of socio-political unrest and a global pandemic. Listen to our professionally-read Book Bite summary in the Next Big Idea App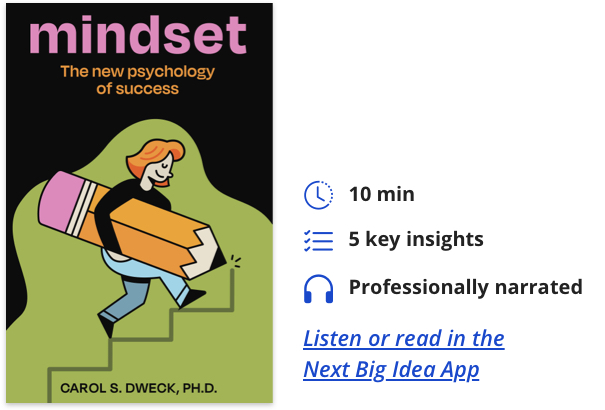 Mindset: The New Psychology of Success
By Carol Dweck
Stanford psychologist Carol Dweck shows how success in school, work, sports, the arts, and almost every area of human endeavor can be dramatically influenced by how we think about our talents and abilities. Listen to our professionally-read Book Bite summary in the Next Big Idea App
To enjoy Book Bites from anywhere, download the Next Big Idea app today: