"Stay positive!" they say. "Just keep smiling!" If only happiness were so simple. The truth is that a two- or three-word suggestion probably won't turn your life around.
But a few more words, maybe a book's worth or so, might do the trick. So if you're going through a tough time, we recommend the three fascinating reads below, each of which could help you find your way back to happiness.
Download the Next Big Idea App for "Book Bite" summaries of hundreds of new nonfiction books like these.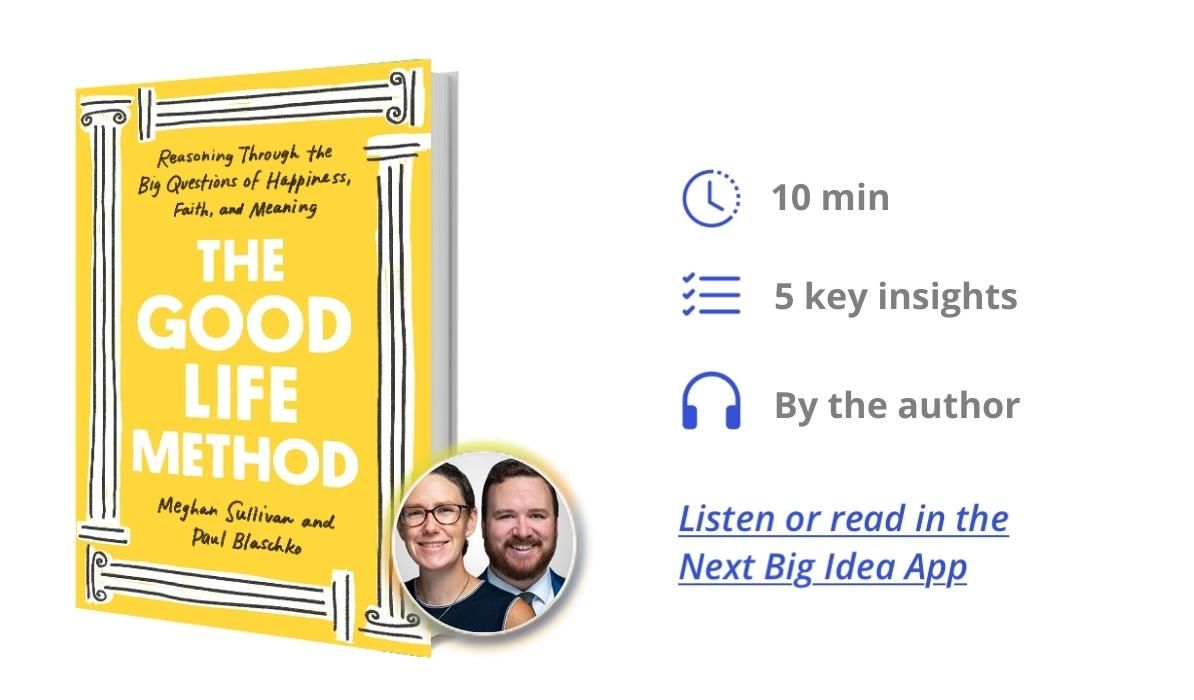 The Good Life Method: Reasoning Through the Big Questions of Happiness, Faith, and Meaning
By Meghan Sullivan and Paul Blaschko
Two Notre Dame philosophy professors invite us into the classroom to investigate what figures such as Aristotle, Plato, Marcus Aurelius, Iris Murdoch, and W. E. B. Du Bois have to say about how to live well. Listen to our Book Bite summary, read by co-authors Meghan Sullivan and Paul Blaschko, in the Next Big Idea App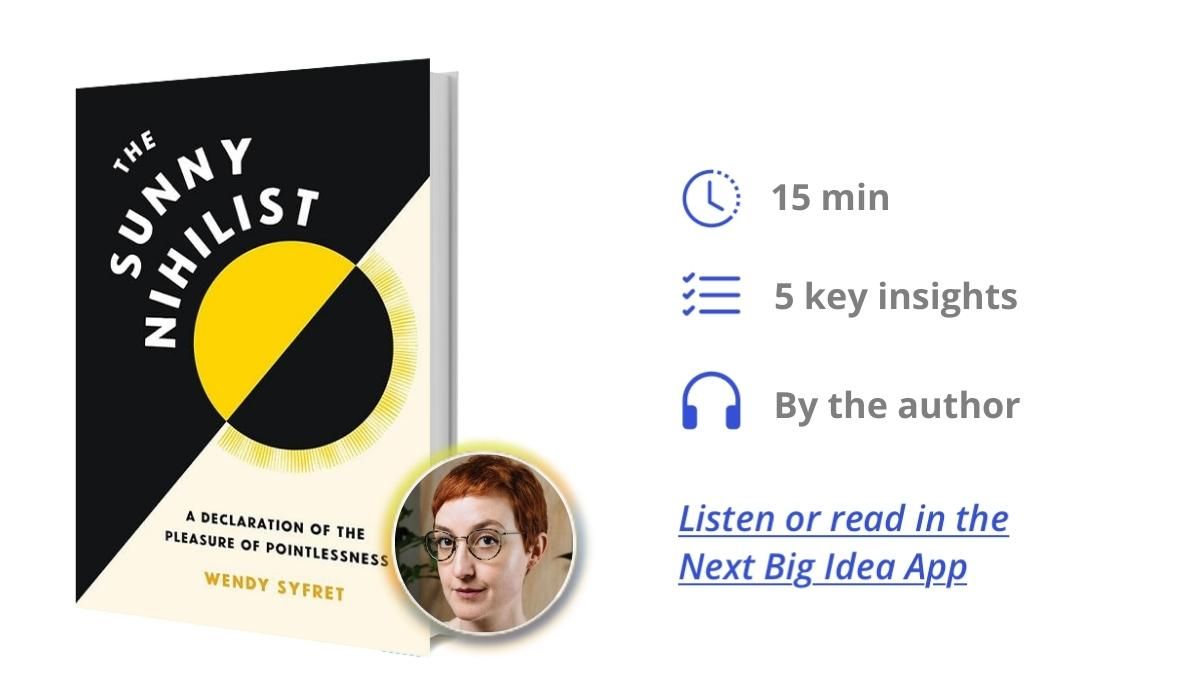 The Sunny Nihilist: A Declaration of the Pleasure of Pointlessness
By Wendy Syfret
When you let go of the idea that everything must have purpose, you will find relief from stress, exhaustion, and anxiety. Most importantly, you can embrace the opportunity to enjoy the moment, the present, the chaos and luck of being alive at all. Listen to our Book Bite summary, read by author Wendy Syfret, in the Next Big Idea App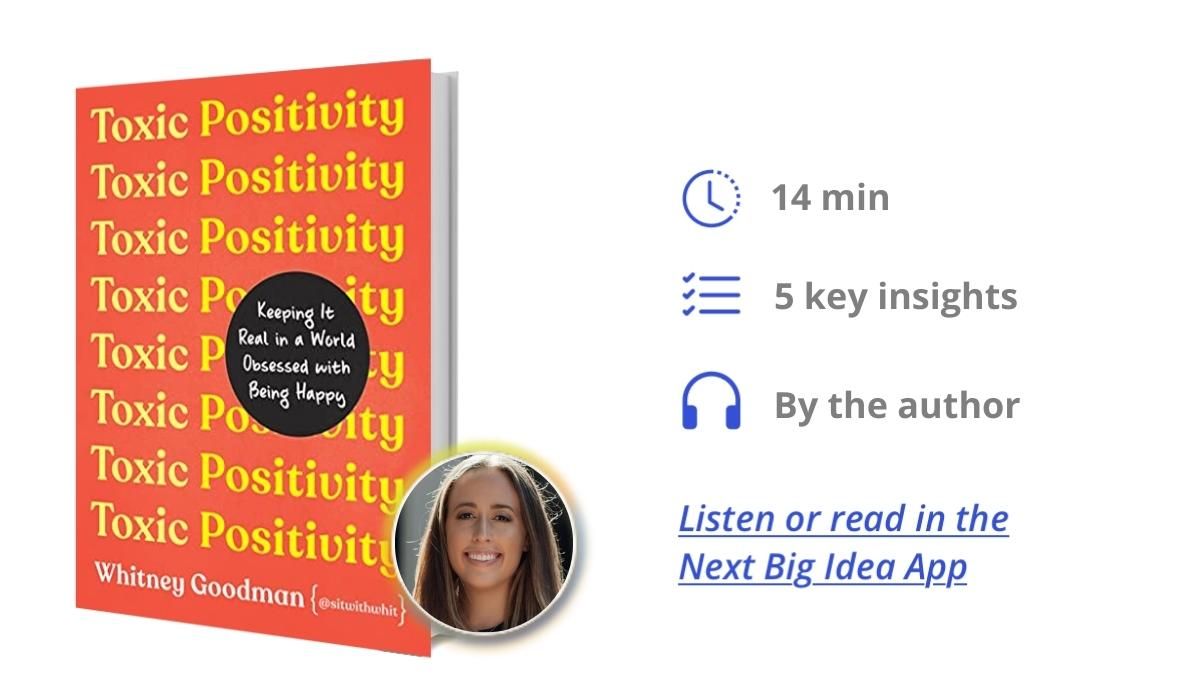 Toxic Positivity: Keeping It Real in a World Obsessed with Being Happy
By Whitney Goodman
A powerful guide to owning our emotions—even the difficult ones—in order to show up authentically in the world, from the popular therapist behind the Instagram account @sitwithwhit. Listen to our Book Bite summary, read by author Whitney Goodman, in the Next Big Idea App
To enjoy Book Bites from anywhere, download the Next Big Idea app today: