In many ways, free speech seems stronger than ever these days. After all, anyone can instantly broadcast their thoughts to the world via social media. Yet autocratic rulers still quash dissent, and tolerance for opposing views seems to be on the decline.
So how is free speech really doing in 2022? Is it in danger, and what do we stand to lose without it? The three excellent books below may have the answers.
Download the Next Big Idea App for "Book Bite" summaries of hundreds of new nonfiction books like these.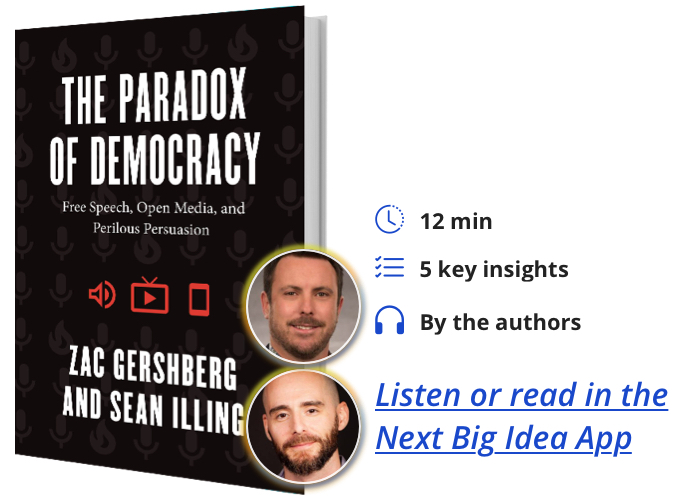 The Paradox of Democracy: Free Speech, Open Media, and Perilous Persuasion
By Zac Gershberg and Sean Illing
The Paradox of Democracy captures the deep connection between communication and political culture, from the ancient art of rhetoric and the revolutionary role of newspapers to liberal broadcast media and the toxic misinformation of the digital public sphere. Listen to our Book Bite summary, read by co-author Sean Illing, in the Next Big Idea App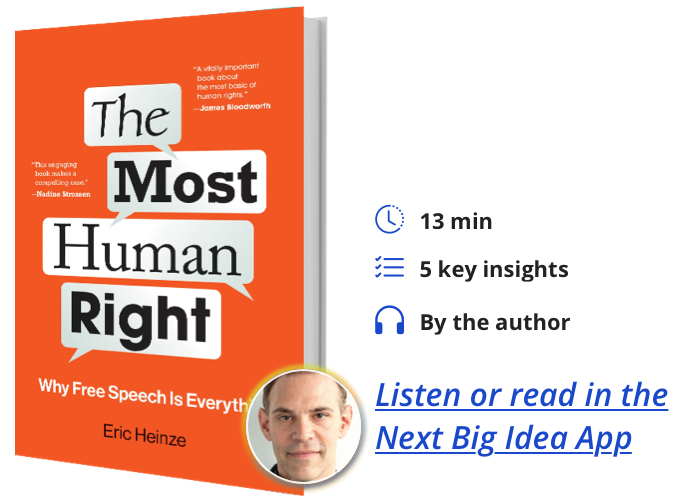 The Most Human Right: Why Free Speech Is Everything
By Eric Heinze
A University of London professor argues that goods become rights only when citizens can claim them publicly and fearlessly—and that free speech is the fundamental right, without which the very concept of a "right" makes no sense. Listen to our Book Bite summary, read by author Eric Heinze, in the Next Big Idea App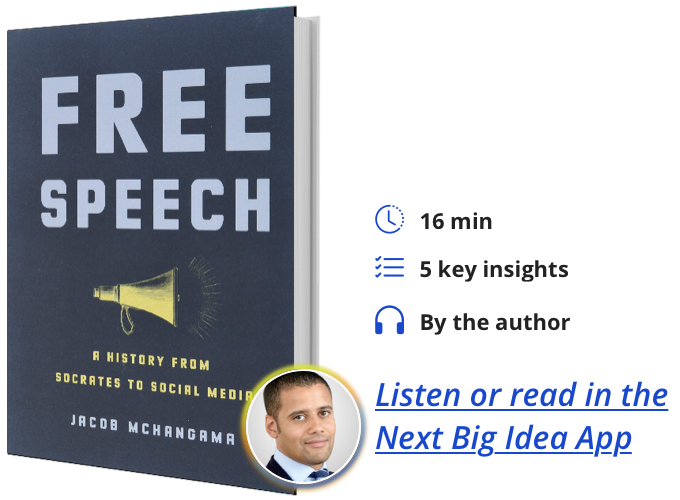 Free Speech: A History from Socrates to Social Media
By Jacob Mchangama
Through captivating stories of free speech's many defenders, a think tank founder reveals how the free exchange of ideas underlies all intellectual achievement and has enabled the advancement of both freedom and equality worldwide. Listen to our Book Bite summary, read by author Jacob Mchangama, in the Next Big Idea App
To enjoy Book Bites from anywhere, download the Next Big Idea app today: