In many ways, parenting feels like playing a game that came without instructions. How do you handle a temper tantrum in the middle of a grocery store? How much allowance money should you dish out every week? And at what age is it appropriate for them to start dating?
The good news, however, is that while this game didn't come with instructions, there are some excellent guidebooks available. Check out the three science-backed reads below to bring your parenting skills to the next level.
Download the Next Big Idea App to enjoy "Book Bite" summaries of hundreds of new nonfiction books like these.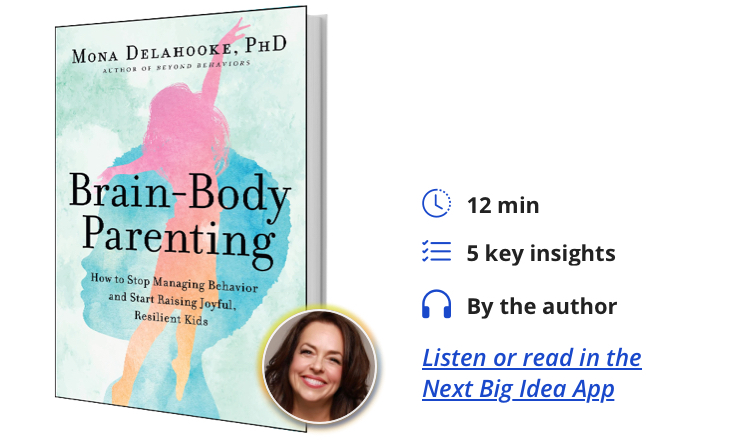 Brain-Body Parenting: How to Stop Managing Behavior and Start Raising Joyful, Resilient Kids
By Mona Delahooke
From a leading child psychologist comes a groundbreaking new understanding of children's behavior, offering insight and strategies to support both parents and children. Listen to our Book Bite summary, read by author Mona Delahooke, in the Next Big Idea App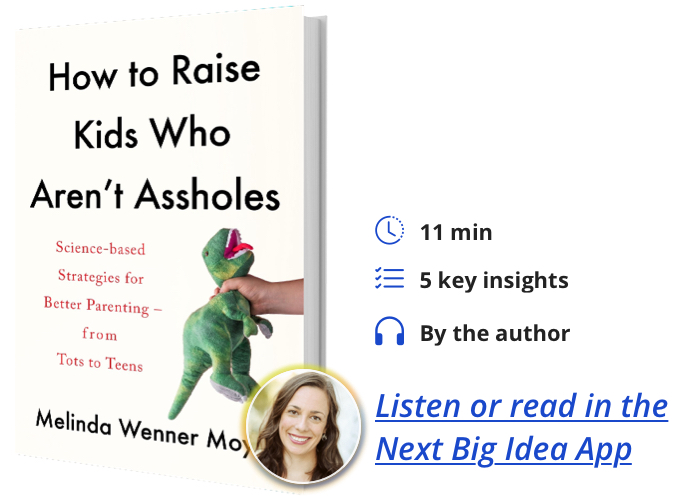 How to Raise Kids Who Aren't Assholes: Science-Based Strategies for Better Parenting—from Tots to Teens
By Melinda Wenner Moyer
A clear, actionable, sometimes humorous (but always science-based) guide for parents on how to shape their kids into honest, kind, generous, confident, independent, and resilient people… who just might save the world one day. Listen to our Book Bite summary, read by author Melinda Wenner Moyer, in the Next Big Idea App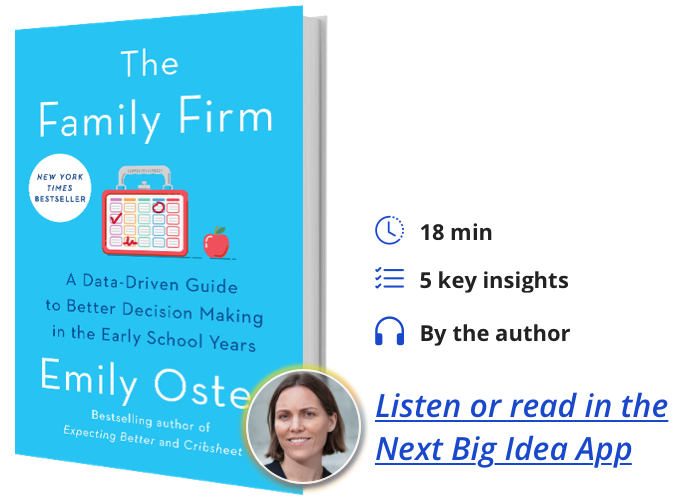 The Family Firm: A Data-Driven Guide to Better Decision Making in the Early School Years
By Emily Oster
A Brown professor of economics and mom of two offers a classic business school framework for data-driven parents to think more deliberately about the key issues of the elementary years: school, health, extracurricular activities, and more. Listen to our Book Bite summary, read by author Emily Oster, in the Next Big Idea App
To enjoy Book Bites from anywhere, download the Next Big Idea app today: