Health. Happiness. Success. They're three crucial components of a life well-lived, but as fate would have it, they can also be difficult to attain.
Fortunately, however, you don't have to search for them by yourself. Below you'll find three remarkable books that act as scientific guides for finding health, happiness, and success—and keeping them for life.
Download the Next Big Idea App for "Book Bite" summaries of hundreds of new nonfiction books like these.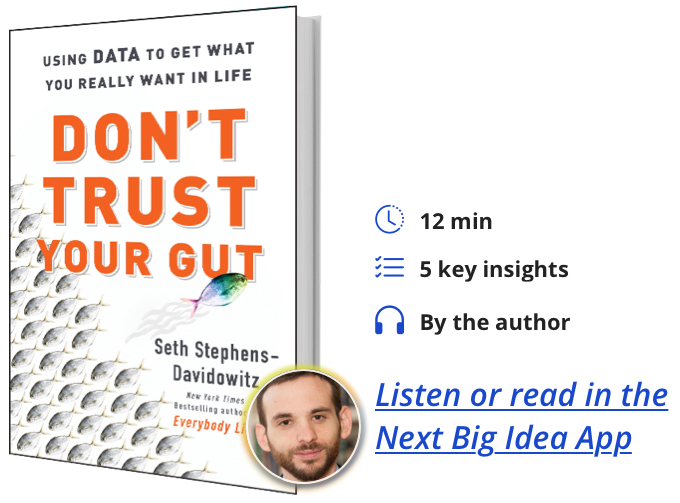 Don't Trust Your Gut: Using Data to Get What You Really Want in Life
By Seth Stephens-Davidowitz
An economist and former Google data scientist explains how hard facts and figures consistently contradict our instincts and demonstrate self-help that actually works—whether it involves the best time in life to start a business or how happy it actually makes us to skip a friend's birthday party for a night of Netflix on the couch. Listen to our Book Bite summary, read by author Seth Stephens-Davidowitz, in the Next Big Idea App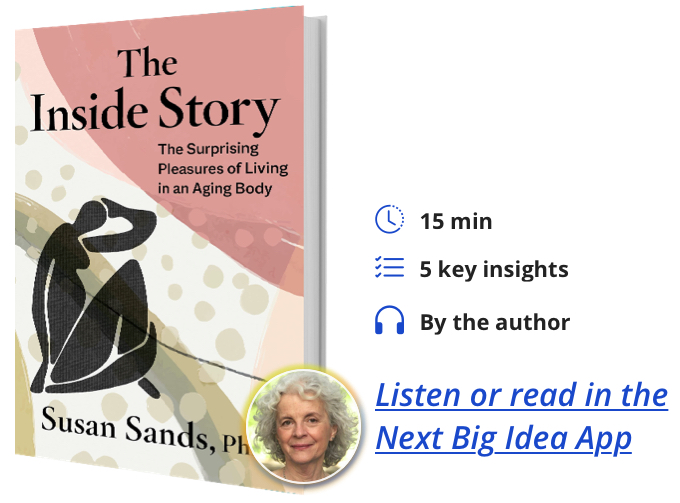 The Inside Story: The Surprising Pleasures of Living in an Aging Body
By Susan Sands
What if the secret to healthy aging has been inside of you all along? Find out in this enlightening guide to better aging through embodiment for women at midlife and beyond. Listen to our Book Bite summary, read by author Susan Sands, in the Next Big Idea App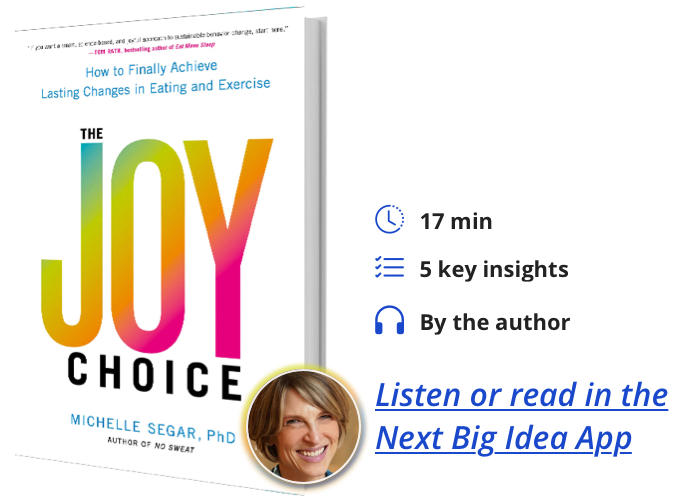 The Joy Choice: How to Finally Achieve Lasting Changes in Eating and Exercise
By Michelle Segar
This groundbreaking book liberates you from the self-defeating obligations and rigid requirements of past diet and workout regimens and reveals what emerging research suggests really drives the consistent choices that power sustainable change. Listen to our Book Bite summary, read by author Michelle Segar, in the Next Big Idea App
To enjoy Book Bites from anywhere, download the Next Big Idea app today: