It's no secret that women often face unique challenges at work. From subtle digs and "jokes" to not being compensated fairly, many women experience workplaces that are unwelcoming at best—and downright hostile at worst.
So what can we do about it, individually and collectively? A handful of thought leaders are working on this very question, and to discover some of their innovative solutions, check out the four eye-opening reads below.
Download the Next Big Idea App to enjoy "Book Bite" summaries of hundreds of new nonfiction books like these.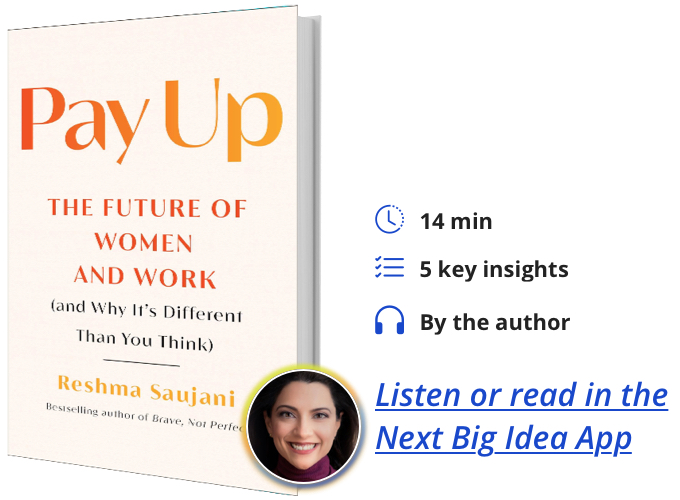 Pay Up: The Future of Women and Work (and Why It's Different Than You Think)
By Reshma Saujani
The founder of Girls Who Code and bestselling author of Brave, Not Perfect confronts the "big lie" of corporate feminism and presents a bold plan to address the burnout and inequity harming America's working women today. Listen to our Book Bite summary, read by author Reshma Saujani, in the Next Big Idea App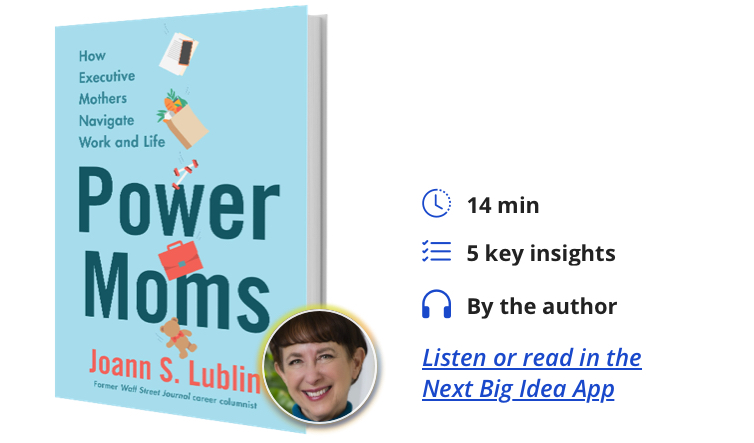 Power Moms: How Executive Mothers Navigate Work and Life
By Joann S. Lublin
A retired Wall Street Journal editor and mother compares two generations of women—boomers and GenXers—to examine how each navigates the emotional and professional challenges involved in juggling managerial careers and families. Listen to our Book Bite summary, read by author Joann S. Lublin, in the Next Big Idea App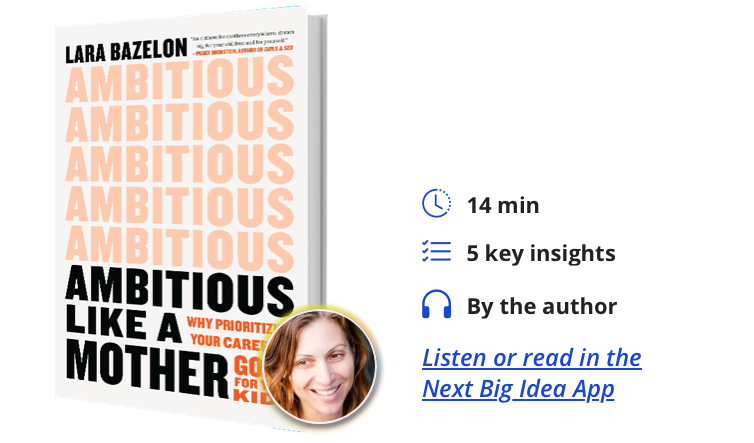 Ambitious Like a Mother: Why Prioritizing Your Career Is Good for Your Kids
By Lara Bazelon
In this captivating and radical look at work-life balance, an acclaimed law professor and mother reframes our understanding of working women—and shows how prioritizing your career benefits mothers, kids, and society at large. Listen to our Book Bite summary, read by author Lara Bazelon, in the Next Big Idea App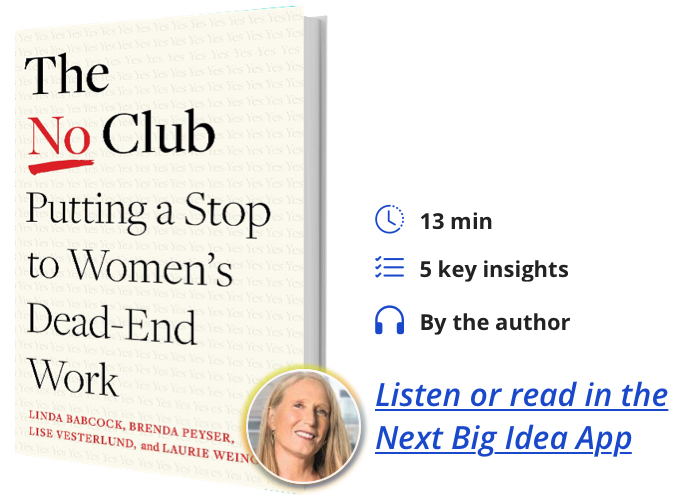 The No Club: Putting a Stop to Women's Dead-End Work
By Linda Babcock, Brenda Peyser, Lise Vesterlund, and Laurie Weingart
The No Club walks you through how to change your workload, empowering women to make savvy decisions about the work they take on. The authors also illuminate how organizations can reassess how they assign and reward work to level the playing field. Listen to our Book Bite summary, read by co-author Linda Babcock, in the Next Big Idea App
To enjoy Book Bites from anywhere, download the Next Big Idea app today: