We've all heard the stories of successful leaders who are ambitious, hard-driving, and almost sadistically callous. Unfortunately, Steve Jobs is just the tip of the iceberg—and we may start to believe that all good leaders have to be, well, jerks.
But it turns out that this simply isn't true; ambition and compassion can and should go hand-in-hand. To see for yourself how leaders can drive results and treat others with care and respect, check out the four remarkable books below.
Download the Next Big Idea App to enjoy "Book Bite" summaries of hundreds of new nonfiction books like these.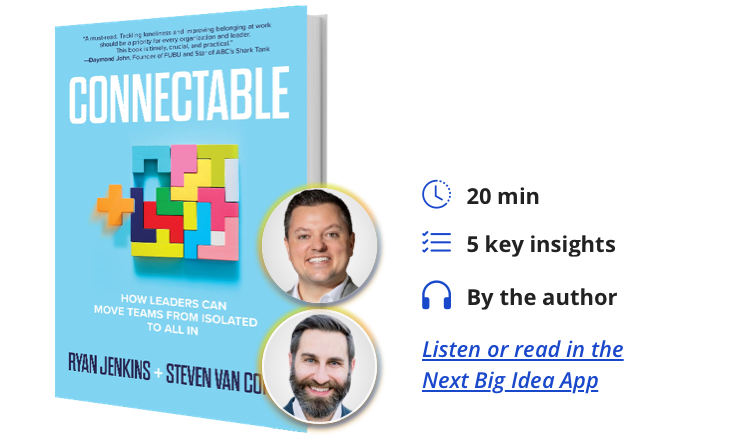 Connectable: How Leaders Can Move Teams from Isolated to All In
By Ryan Jenkins and Steven Van Cohen
Connectable shows you what's causing today's loneliness, the role inclusion plays in solving it, and how you can decrease loneliness and increase belonging, engagement, and performance with employees at every level―including yourself. Listen to our Book Bite summary, read by co-authors Ryan Jenkins and Steven Van Cohen, in the Next Big Idea App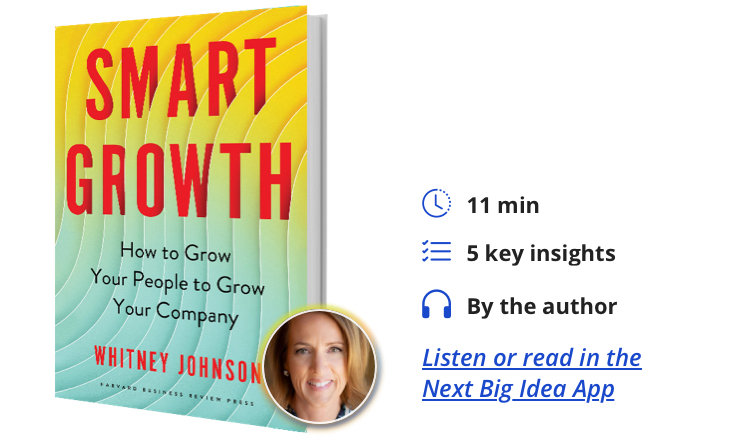 Smart Growth: How to Grow Your People to Grow Your Company
By Whitney Johnson
Smart Growth dives into the S Curve of Learning so that you can envision how growth happens, and direct yourself and others in your organization to create a culture that fosters it. Listen to our Book Bite summary, read by author Whitney Johnson, in the Next Big Idea App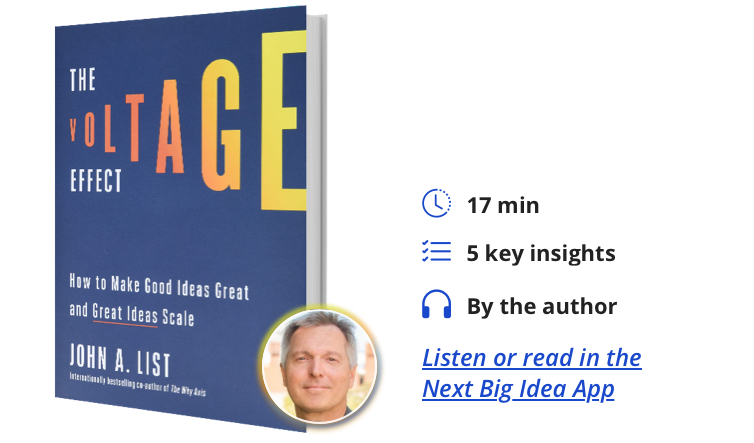 The Voltage Effect: How to Make Good Ideas Great and Great Ideas Scale
By John A. List
Drawing on his original research, as well as fascinating examples from business, policymaking, education, and public health, a University of Chicago economist identifies five measurable vital signs that a scalable idea must possess, and offers proven strategies for avoiding voltage drops and engineering voltage gains. Listen to our Book Bite summary, read by author John A. List, in the Next Big Idea App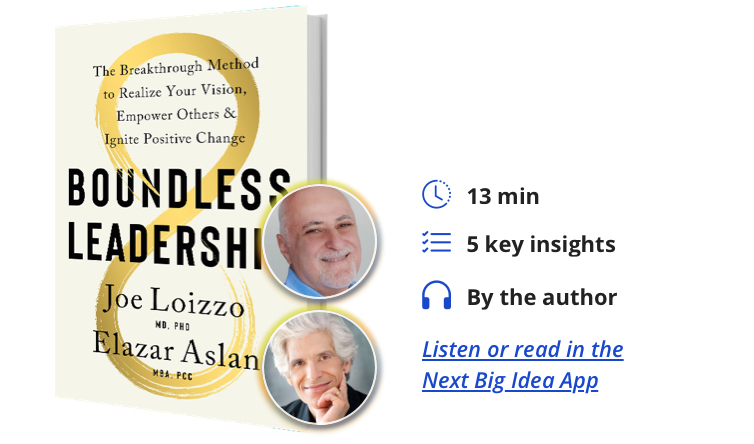 Boundless Leadership: The Breakthrough Method to Realize Your Vision, Empower Others, and Ignite Positive Change
By Joe Loizzo and Elazar Aslan
Whether you're a CEO, manager, team leader, consultant, coach, social entrepreneur, or community activist, this book offers the tools you need to clarify your vision, lead others, and ignite positive change in the world. Listen to our Book Bite summary, read by co-authors Joe Loizzo and Elazar Aslan, in the Next Big Idea App
To enjoy Book Bites from anywhere, download the Next Big Idea app today: