As kids, many of us were captivated by animals. We flipped through picture books on lions and tigers, watched cartoons with animal protagonists, and eagerly awaited a field trip to the zoo. When did that fascination fade away?
The truth is, animals are even more remarkable than our younger selves could have imagined. So to reignite your curiosity, check out the five mind-blowing books below.
Download the Next Big Idea App for "Book Bite" summaries of hundreds of new nonfiction books like these—all prepared and read by the authors themselves.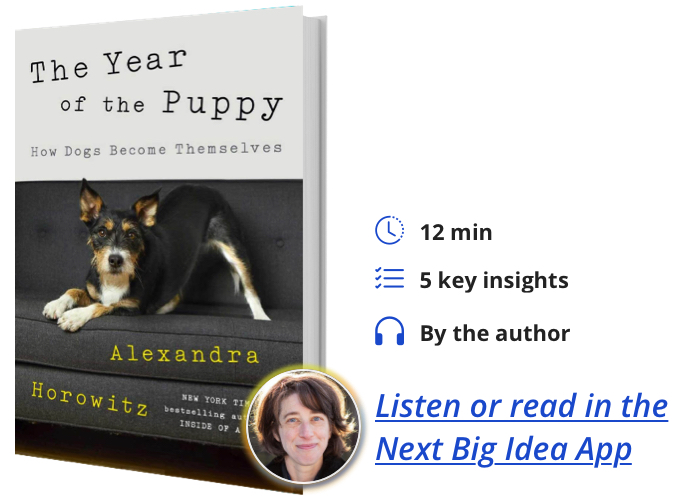 The Year of the Puppy: How Dogs Become Themselves
By Alexandra Horowitz
What is it like to be a puppy? The author of the classic Inside of a Dog tries to find out, spending a year scrutinizing her puppy's daily existence and poring over the science of early dog development. Listen to our Book Bite summary, read by author Alexandra Horowitz, in the Next Big Idea App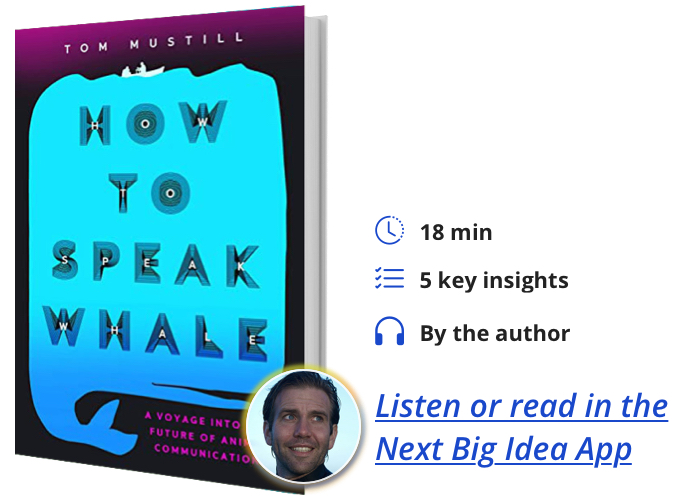 How to Speak Whale: A Voyage into the Future of Animal Communication
By Tom Mustill
What if animals and humans could speak to one another? A nature documentarian—who went viral when a thirty-ton humpback whale breached onto his kayak—asks this question in his thrilling investigation into whale science and animal communication. Listen to our Book Bite summary, read by author Tom Mustill, in the Next Big Idea App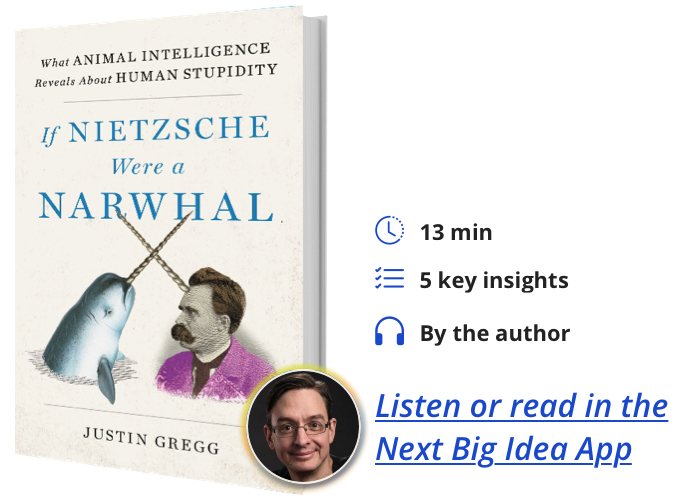 If Nietzsche Were a Narwhal: What Animal Intelligence Reveals About Human Stupidity
By Justin Gregg
A scientist highlights the features seemingly unique to humans, like our use of language, our rationality, our moral systems, and our so-called sophisticated consciousness. What emerges is both demystifying and remarkable, and will change how you look at animals, humans, and the meaning of life itself. Listen to our Book Bite summary, read by author Justin Gregg, in the Next Big Idea App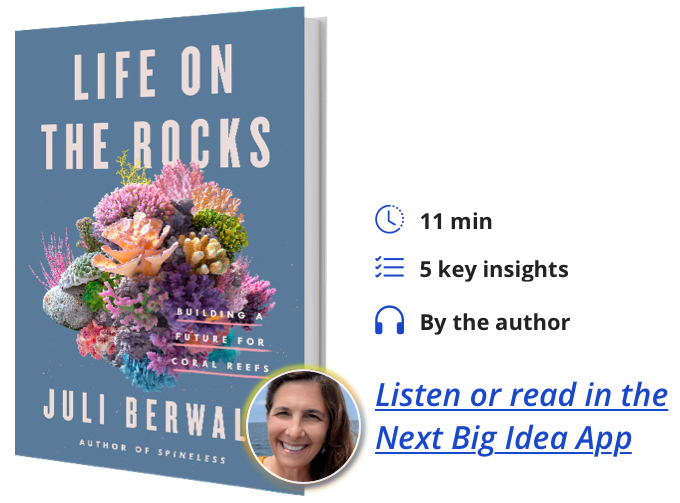 Life on the Rocks: Building a Future for Coral Reefs
By Juli Berwald
A renowned ocean scientist offers an inspiring, lucid, meditative ode to coral reefs and the undaunted scientists working to save them against almost impossible odds. Listen to our Book Bite summary, read by author Juli Berwald, in the Next Big Idea App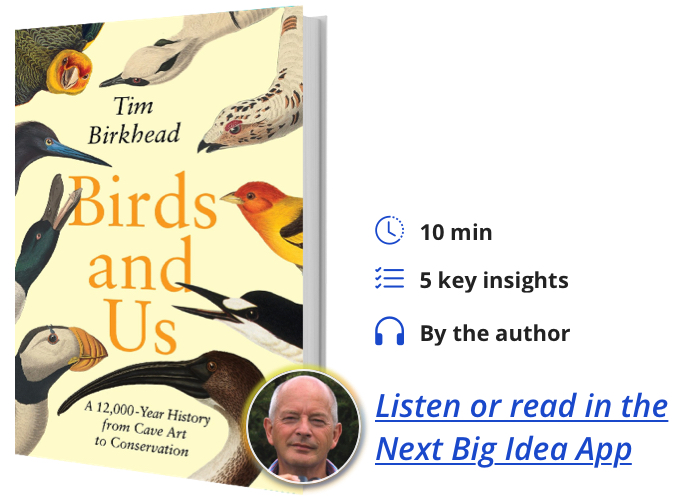 Birds and Us: A 12,000-Year History from Cave Art to Conservation
By Tim Birkhead
An award-winning writer and ornithologist takes us on an epic journey through our mutual history with birds, from the ibises mummified and deified by Ancient Egyptians to the Renaissance fascination with woodpecker anatomy to today's fight to save endangered species. Listen to our Book Bite summary, read by author Tim Birkhead, in the Next Big Idea App
To enjoy Book Bites from anywhere, download the Next Big Idea app today: