Many of us have discovered a startling, unfortunate truth: Trying too hard to find happiness is like trying too hard to fall asleep. The more effort you put in, the less attainable your goal often becomes.
That being said, a handful of experts have identified a number of concrete steps we can take to truly become happier, more fulfilled people. And if you're ready to take those steps yourself, be sure to check out the five stellar reads below.
Download the Next Big Idea App for "Book Bite" summaries of hundreds of new nonfiction books like these—all prepared and read by the authors themselves.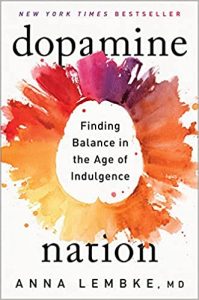 Dopamine Nation: Finding Balance in the Age of Indulgence
By Anna Lembke
A Stanford psychiatrist explores the exciting new scientific discoveries that explain why the relentless pursuit of pleasure leads to pain. Condensing complex neuroscience into easy-to-understand metaphors, she illustrates how finding contentment and connectedness means keeping dopamine in check. Listen to our Book Bite summary, read by author Anna Lembke, in the Next Big Idea App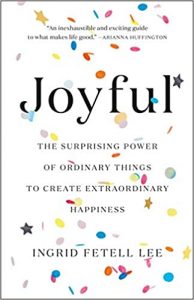 Joyful: The Surprising Power of Ordinary Things to Create Extraordinary Happiness
By Ingrid Fetell Lee
Contrary to popular wisdom, joy is not purely a matter of attitude and perspective. In fact, science shows that our surroundings have a measurable effect on our mood, creativity, and productivity. So in Joyful, designer Ingrid Fetell Lee puts that science in your hands, to help your design the perfect spaces for living and working. View an Excerpt from Our E-Course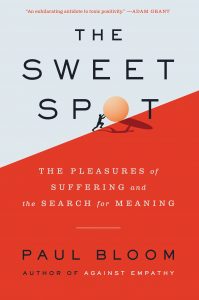 The Sweet Spot: The Pleasures of Suffering and the Search for Meaning
By Paul Bloom
Drawing on groundbreaking findings from psychology and brain science, The Sweet Spot shows how the right kind of suffering sets the stage for enhanced pleasure—and how a life without chosen suffering would be both empty and terribly boring. Listen to our Book Bite summary, read by author Paul Bloom, in the Next Big Idea App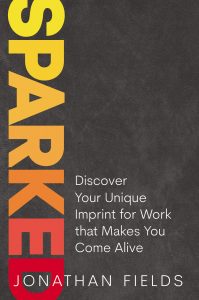 Sparked: Discover Your Unique Imprint for Work That Makes You Come Alive
By Jonathan Fields
Drawing from 25 million data points and hundreds of conversations with various luminaries, Sparked helps you discover your unique imprint for work that makes you come alive, that fills you with meaning, joy, purpose, and possibility. Listen to our Book Bite summary, read by author Jonathan Fields, in the Next Big Idea App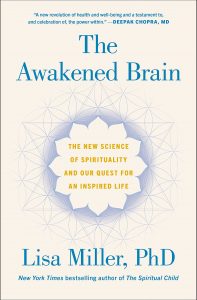 The Awakened Brain: The New Science of Spirituality and Our Quest for an Inspired Life
By Lisa Miller
Absorbing, uplifting, and ultimately enlightening, The Awakened Brain is a conversation-starting saga of scientific discovery packed with counterintuitive findings and practical advice on concrete ways to access your innate spirituality and build a life of meaning and contribution. Listen to our Book Bite summary, read by author Lisa Miller, in the Next Big Idea App
To enjoy Book Bites from anywhere, download the Next Big Idea App today: