From the honking cars on our morning commutes to the incessant pings from our smartphones, we live in a world of noise. And then there's a second cacophony in our own heads—a swirl of thoughts and worries that won't seem to die down.
So if you need a break from it all, check out the five relaxing reads below. They might just help you rediscover some peace and quiet, no matter how loud the world outside can be.
Download the Next Big Idea App for "Book Bite" summaries of hundreds of new nonfiction books like these—all prepared and read by the authors themselves.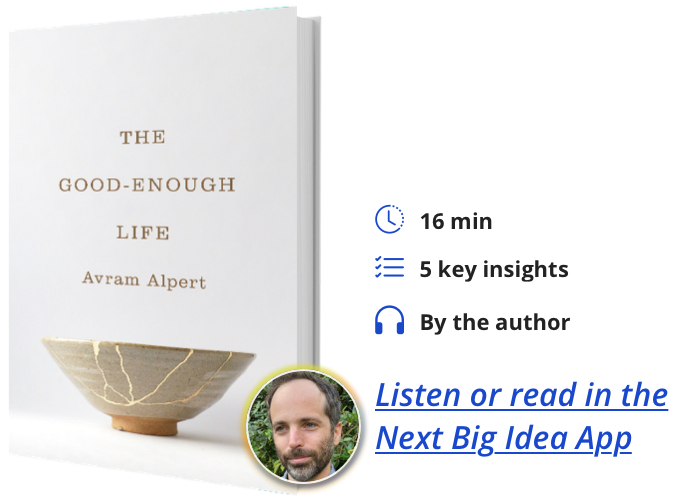 The Good-Enough Life
By Avram Alpert
A Princeton University lecturer shows how our obsession with greatness results in stress and anxiety, damage to our relationships, widespread political and economic inequality, and destruction of the natural world. He describes how to move beyond greatness to create a society in which everyone flourishes. Listen to our Book Bite summary, read by author Avram Alpert, in the Next Big Idea App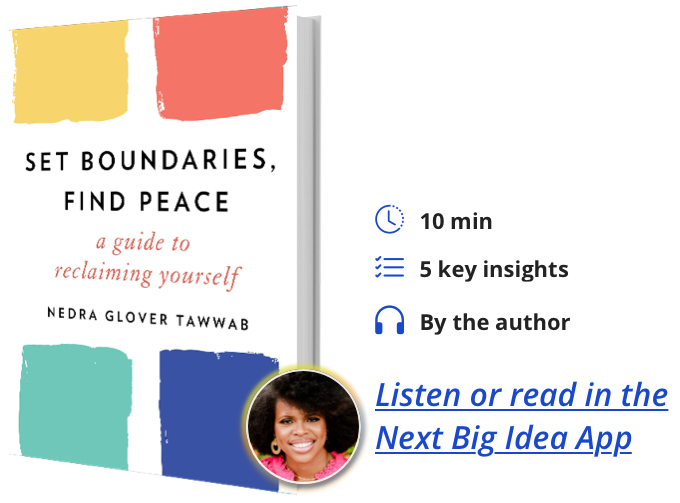 Set Boundaries, Find Peace: A Guide to Reclaiming Yourself
By Nedra Glover Tawwab
Rooted in cognitive behavioral therapy (CBT), the techniques shared by an influential therapist help us identify and express our needs clearly—and resolve a key issue behind codependency, power struggles, anxiety, depression, burnout, and more. Listen to our Book Bite summary, read by author Nedra Glover Tawwab, in the Next Big Idea App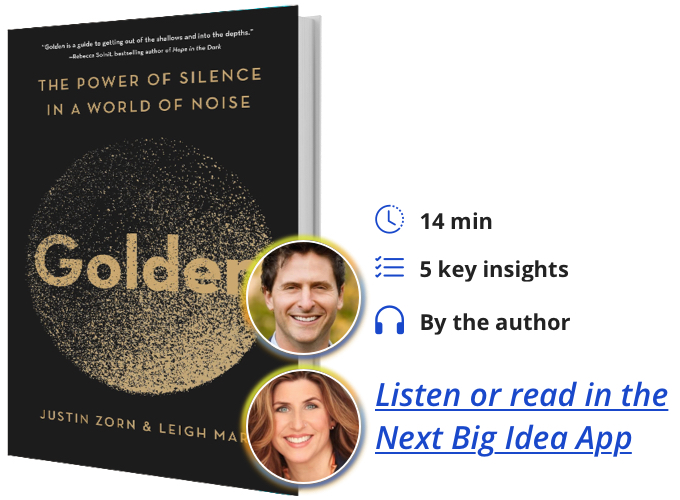 Golden: The Power of Silence in a World of Noise
By Justin Zorn and Leigh Marz
Drawing on lessons from neuroscience, business, spirituality, politics, and the arts, Golden explores why auditory, informational, and internal silence is essential for physical health, mental clarity, ecological sustainability, and vibrant community. Listen to our Book Bite summary, read by co-authors Justin Zorn and Leigh Marz, in the Next Big Idea App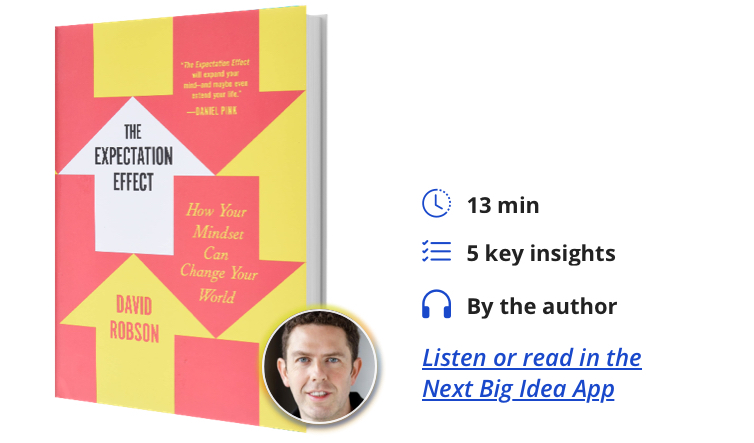 The Expectation Effect: How Your Mindset Can Change Your World
By David Robson
Melding neuroscience with narrative, a science journalist takes readers on a deep dive into the many life zones the "expectation effect" permeates—like how associating aging with wisdom can add seven plus years to your life. Listen to our Book Bite summary, read by author David Robson, in the Next Big Idea App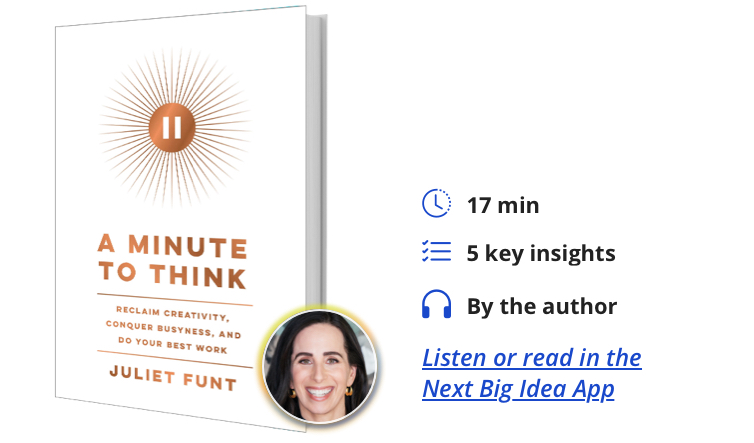 A Minute to Think: Reclaim Creativity, Conquer Busyness, and Do Your Best Work
By Juliet Funt
Whether you are an individual trying to build a more sane and humane flow of daily work, a team that wants new levels of efficiency and effectiveness, or an entire organization changing your culture toward thoughtfulness, this book will lead you there. Listen to our Book Bite summary, read by author Juliet Funt, in the Next Big Idea App
To enjoy Book Bites from anywhere, download the Next Big Idea app today: