Have you ever been chatting with someone and felt that you two weren't "clicking"? Maybe you don't have much in common, maybe they're not terribly forthcoming, maybe you can't put your finger on the reason—but something just feels off.
If you've never felt this way, you can stop reading here. But if you're, well, human, we recommend checking out the five excellent reads below. They're sure to help your next conversation result in true and genuine connection.
Download the Next Big Idea App for "Book Bite" summaries of hundreds of new nonfiction books like these.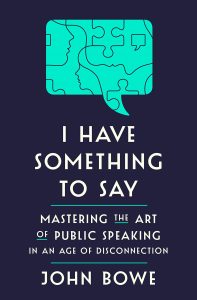 I Have Something to Say: Mastering the Art of Public Speaking in an Age of Disconnection
By John Bowe
An award-winning journalist shows that learning to speak in public means more than giving a decent speech without nervousness (or a total meltdown). Learning to connect with others bestows upon us an enhanced sense of freedom, power, and belonging. Listen to our Book Bite summary, read by author John Bowe, in the Next Big Idea App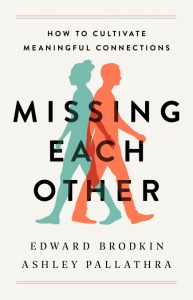 Missing Each Other: How to Cultivate Meaningful Connections
By Edward Brodkin and Ashley Pallathra
A psychiatrist and a therapist take readers through social neuroscience, autism research, music performance, pro basketball, and tai chi to explain why people so often try and fail to authentically connect. But they also provide useful exercises to help us improve our skills and stop "missing each other." Listen to our Book Bite summary, read by co-author Ashley Pallathra, in the Next Big Idea App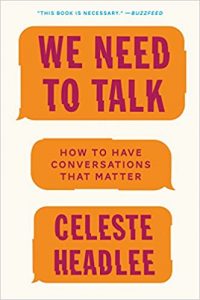 We Need to Talk: How to Have Conversations That Matter
By Celeste Headlee
Based on the acclaimed TED Talk with tens of millions of views, We Need to Talk outlines specific strategies anyone can use to have a better conversation. From checking our biases to becoming fully present to changing the way we use technology, we all have the power to make our conversations more engaging, productive, and meaningful. Read our conversation with author Celeste Headlee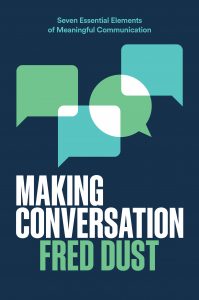 Making Conversation: Seven Essential Elements of Meaningful Communication
By Fred Dust
A former Senior Partner at legendary design firm IDEO realized that communication itself could be designed better by using the four elements of successful exchanges: Commitment, Creative Listening, Clarity, and Context. By staying mindful of these factors, all of our conversations become both more creative and more productive. Listen to our Book Bite summary, read by author Fred Dust, in the Next Big Idea App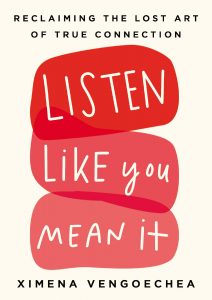 Listen Like You Mean It: Reclaiming the Lost Art of True Connection
By Ximena Vengoechea
An essential listening guide for our times, one that reveals tried-and-true strategies drawn from interviews with marriage counselors, podcast hosts, life coaches, journalists, filmmakers, and other listening experts. Listen to our Book Bite summary, read by author Ximena Vengoechea, in the Next Big Idea App
To enjoy Book Bites from anywhere, download the Next Big Idea App today: