Sooner or later, it happens to all of us: We put our trust in someone, only to have that trust betrayed. We get lied to, duped, cheated, bamboozled. It leaves us feeling foolish, and wondering how on Earth we didn't see it coming.
Fortunately, a handful of recent books shine new light on the art of deception—how it works, why we're vulnerable to it, and even how we can use it ourselves for the greater good.
Download the Next Big Idea App for "Book Bite" summaries of hundreds of new nonfiction books like these.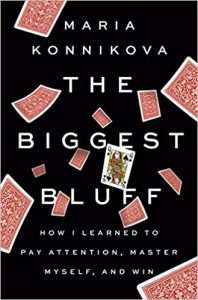 The Biggest Bluff: How I Learned to Pay Attention, Master Myself, and Win
By Maria Konnikova
The incredible story of how psychologist Maria Konnikova combined her deep knowledge of human behavior with rigorous training in the game of poker. Though she had never played before, she started winning—a lot. And along the way, she learned crucial lessons about risk, deception, and wise decision-making.



  Listen to our "Book Bite" summary in the app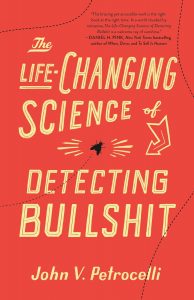 The Life-Changing Science of Detecting Bullshit
By John Petrocelli
Expanding upon his viral TEDx Talk, psychology professor and social scientist John Petrocelli reveals the critical thinking habits you can develop to recognize and combat pervasive false information that harms society.



  Listen to our "Book Bite" summary in the app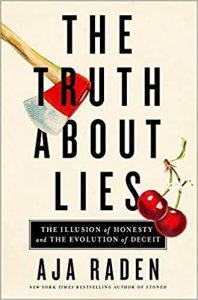 The Truth About Lies: The Illusion of Honesty and the Evolution of Deceit
By Aja Raden
Buttressed by history, psychology, and science, The Truth About Lies is both an eye-opening primer on con-artistry—from pyramid schemes to shell games, forgery to hoaxes—and also a telescopic view of society through the mechanics of belief: why we lie, why we believe, and how, if at all, the acts differ.



  Listen to our "Book Bite" summary in the app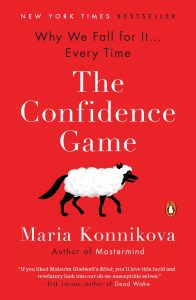 The Confidence Game: Why We Fall for It . . . Every Time
By Maria Konnikova
Drawing on scientific, dramatic, and psychological perspectives, Konnikova explore the relationship between con artist and victim. The Confidence Game asks not only why we believe con artists, but also examines the very act of believing—and how our sense of truth can be manipulated by those around us. View on Amazon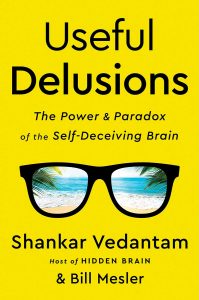 Useful Delusions: The Power and Paradox of the Self-Deceiving Brain
By Shankar Vedantam and Bill Mesler
Renowned NPR host Shankar Vedantam teams up with science writer Bill Mesler to argue that self-deception can be good for us, and that it can explain why some people live longer than others, why some couples remain in love and others don't, and why some nations hold together while others splinter.



  Listen to our "Book Bite" summary in the app
To enjoy Book Bites from anywhere, download the Next Big Idea app today: