Thanks to the nonstop fun factory that is our education system, many of us associate getting smarter with drudgery. Memorizing textbook pages, writing last-minute term papers, bargaining and pleading our way through group projects—it's no wonder that our love of learning has faded over time.
But some books have the power to reignite that spark. They help us remember that getting smarter can be—nay, should be—an enjoyable and rewarding experience. So if you're ready to boost your brainpower with a smile on your face, be sure to check out the five excellent books below.
Download the Next Big Idea App for "Book Bite" summaries of hundreds of new nonfiction books like these—all prepared and read by the authors themselves.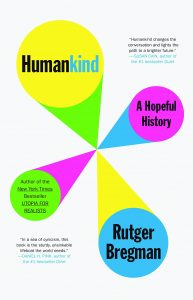 Humankind: A Hopeful History
By Rutger Bregman
An acclaimed historian proposes that human nature is not evil, but kind and cooperative. He also shows how prison systems and economic policy are shaped by the opposite assumption—and how, when we shift to a more realistic view of human nature, we can build a better, more just world. Listen to our Book Bite summary, read by author Rutger Bregman, in the Next Big Idea App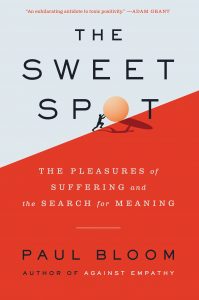 The Sweet Spot: The Pleasures of Suffering and the Search for Meaning
By Paul Bloom
Drawing on groundbreaking findings from psychology and brain science, The Sweet Spot shows how the right kind of suffering sets the stage for enhanced pleasure—and how a life without chosen suffering would be both empty and terribly boring. Listen to our Book Bite summary, read by author Paul Bloom, in the Next Big Idea App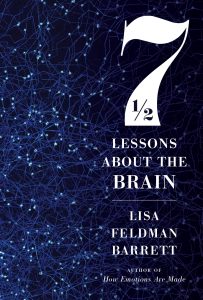 Seven and a Half Lessons About the Brain
By Lisa Feldman Barrett
A renowned neuroscientist reveals where brains came from, how they're structured, and how yours works in tandem with other brains to create everything you experience. Listen to our Book Bite summary, read by author Lisa Feldman Barrett, in the Next Big Idea App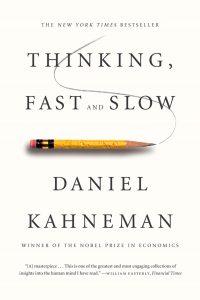 Thinking, Fast and Slow
By Daniel Kahneman
In this mega bestseller, Daniel Kahneman, the renowned psychologist and winner of the Nobel Prize in Economics, takes us on a groundbreaking tour of the mind and explains the two systems that drive the way we think. Read or listen to our Book Bite summary in the Next Big Idea App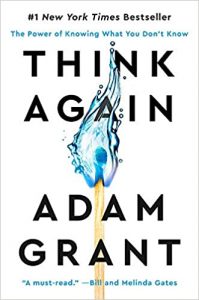 Think Again: The Power of Knowing What You Don't Know
By Adam Grant
A Wharton psychologist offers bold ideas and rigorous evidence to show how we can embrace the joy of being wrong, encourage others to rethink topics as wide-ranging as abortion and climate change, and build schools, workplaces, and communities of lifelong learners. Listen to our Book Bite summary, read by author Adam Grant, in the Next Big Idea App
To enjoy Book Bites from anywhere, download the Next Big Idea App today: