Many of us are familiar with the slurred, uninhibited, somewhat goofy state of drunkenness. But is alcohol the only mind-altering substance we can safely enjoy? There's a wide variety of altered states of consciousness; is it wrong to be curious about them?
Now, nobody is advocating for irresponsible or excessive drug use. But as the five excellent books below point out, it's okay to learn more about the neuroscience, sociology, and psychology of drugs, and how they affect individual users. Equipped with the best knowledge available, you will be ready to make the decision that's right for you.
Download the Next Big Idea App for "Book Bite" summaries of hundreds of new nonfiction books like these.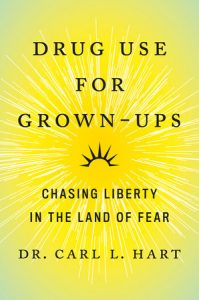 Drug Use for Grown-Ups: Chasing Liberty in the Land of Fear
By Carl L. Hart
Columbia neuroscientist Carl Hart draws on decades of research and his own personal experience to argue that the criminalization and demonization of drug use—not drugs themselves—have been a tremendous scourge on America, not least in reinforcing this country's enduring structural racism.

This Is Your Mind on Plants
By Michael Pollan
In this unique blend of history, science, and memoir, as well as participatory journalism, Michael Pollan examines and experiences opium, caffeine, and mescaline, exploring the powerful human attraction to psychoactive plants—and the equally powerful taboos. View on Amazon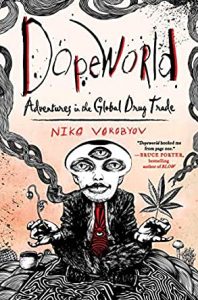 Dopeworld: Adventures in the Global Drug Trade
By Niko Vorobyov
As a former drug dealer turned subversive scholar, with unparalleled access to drug lords, cartel leaders, street dealers, and government officials, journalist Niko Vorobyov attempts to shine a light on the dark underbelly of the drug world. View on Amazon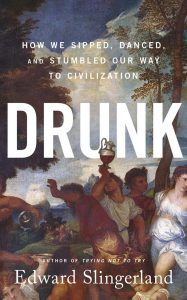 Drunk: How We Sipped, Danced, and Stumbled Our Way to Civilization
By Edward Slingerland
From a University of British Columbia professor comes a long overdue investigation into the history and psychology of humanity's oldest indulgence—one that explains not only why we want to get drunk, but also how it might actually be good for us to tie one on now and then.

The Doors of Perception
By Aldous Huxley
A classic among spiritual seekers and psychedelic aficionados alike, The Doors of Perception is Aldous Huxley's journey to the mind's remote frontiers and the unmapped areas of human consciousness. View on Amazon
For more Book Bites and podcast episodes, download the Next Big Idea App today: