"Participate joyfully in the sorrows of the world," goes a quote from mythologist Joseph Campbell. "We cannot cure the world of sorrows, but we can choose to live in joy."
At first this suggestion might seem odd, or even impossible. But the truth is that we can find peace, and even joy, in the midst of dark times. To learn how, check out the five brilliant, touching books below.
Download the Next Big Idea App for "Book Bite" summaries of hundreds of new nonfiction books like these—all prepared and read by the authors themselves.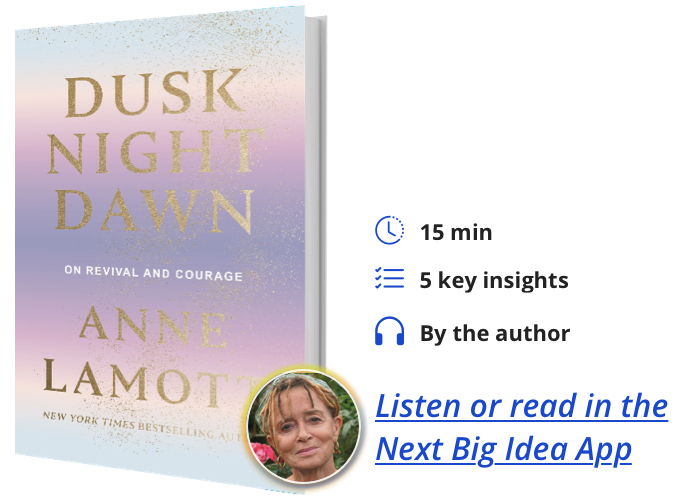 Dusk, Night, Dawn: On Revival and Courage
By Anne Lamott
A beloved author explores the thorny issues of life and faith by breaking them down into manageable, human-sized questions for readers to ponder, in the process showing us how we can amplify life's small moments of joy by staying open to love and connection. Listen to our Book Bite summary, read by author Anne Lamott, in the Next Big Idea App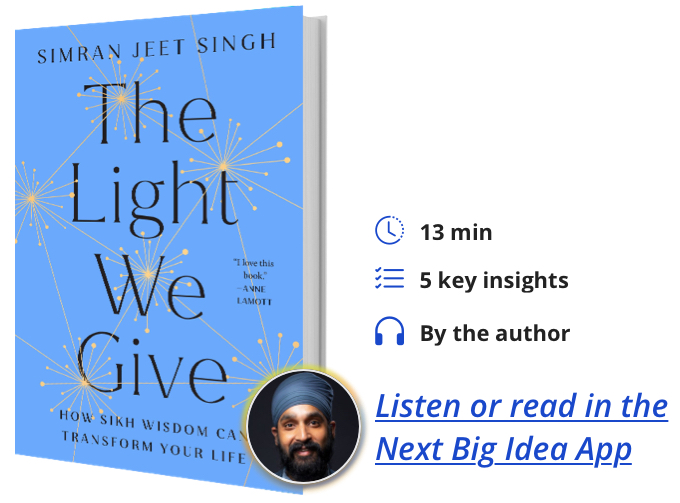 The Light We Give: How Sikh Wisdom Can Transform Your Life
By Simran Jeet Singh
Part memoir, part spiritual journey, The Light We Give is a transformative book of hope that shows how each of us can turn away from fear and uncertainty and move toward renewal and positive change. Listen to our Book Bite summary, read by author Simran Jeet Singh, in the Next Big Idea App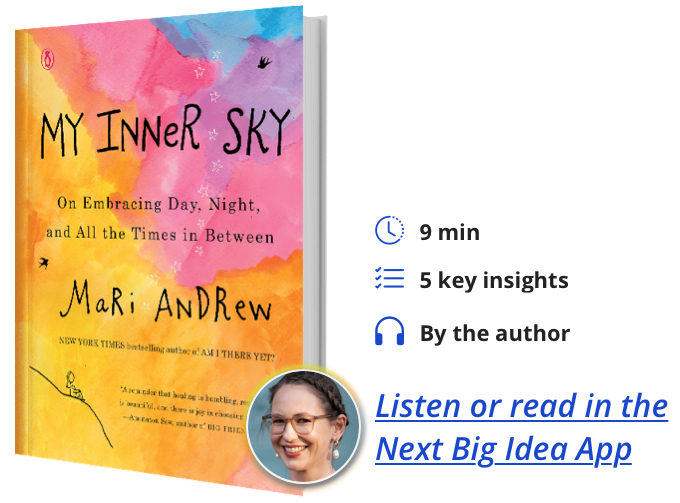 My Inner Sky: On Embracing Day, Night, and All the Times in Between
By Mari Andrew
A writer and illustrator explores all the emotions that make up a life, in the process offering insights about trauma and healing, the meaning of home, the challenges of loneliness, and finding love in the most unexpected of places. Listen to our Book Bite summary, read by author Mari Andrew, in the Next Big Idea App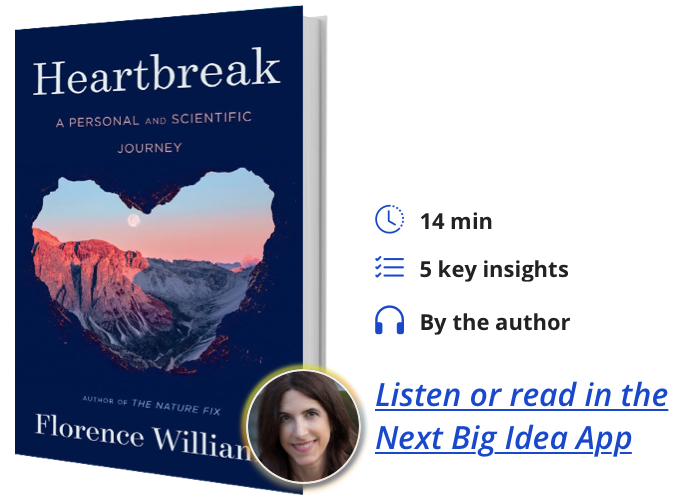 Heartbreak: A Personal and Scientific Journey
By Florence Williams
A remarkable merging of science and self-discovery that will change the way we think about loneliness, health, and what it means to fall in and out of love. Listen to our Book Bite summary, read by author Florence Williams, in the Next Big Idea App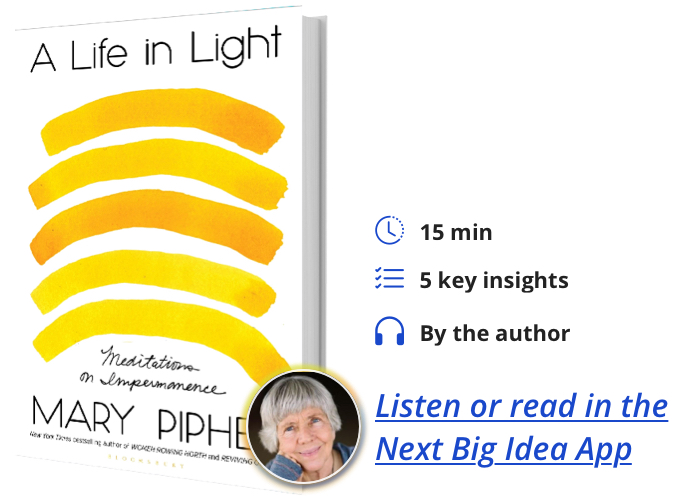 A Life in Light: Meditations on Impermanence
By Mary Pipher
From the bestselling author of Women Rowing North and Reviving Ophelia comes a memoir in essays reflecting on radiance, resilience, and the constantly changing nature of reality. Listen to our Book Bite summary, read by author Mary Pipher, in the Next Big Idea App
To enjoy Book Bites from anywhere, download the Next Big Idea app today: