Scenario: you'd like to ask for more money at work. The only trouble is, you've got to make a compelling case for why you've earned it. In other words, you've got to start making a bigger impact.
That's where the five books below come in. Each one shares unique tips and insights for boosting your creative, analytical, and collaborative abilities—which your boss is sure to notice when the time comes for the big ask.
Download the Next Big Idea App for "Book Bite" summaries of hundreds of new nonfiction books like these—all prepared and read by the authors themselves.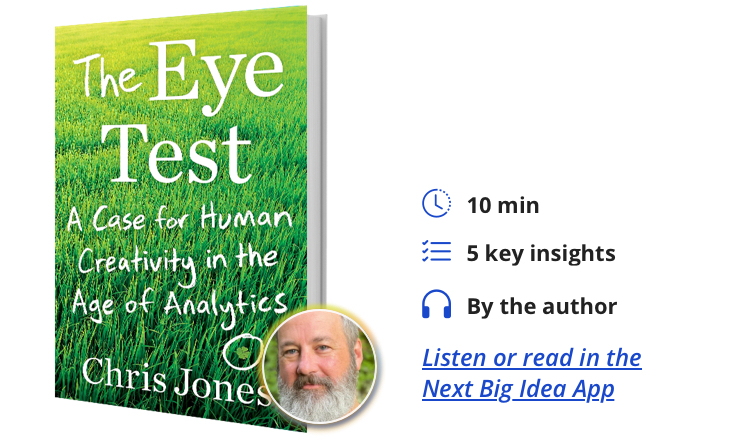 The Eye Test: A Case for Human Creativity in the Age of Analytics
By Chris Jones
In a world increasingly ruled by numbers and algorithms, an award-winning journalist makes a compelling case for a more personal approach to analytical thinking​.​ Listen to our Book Bite summary, read by author Chris Jones, in the Next Big Idea App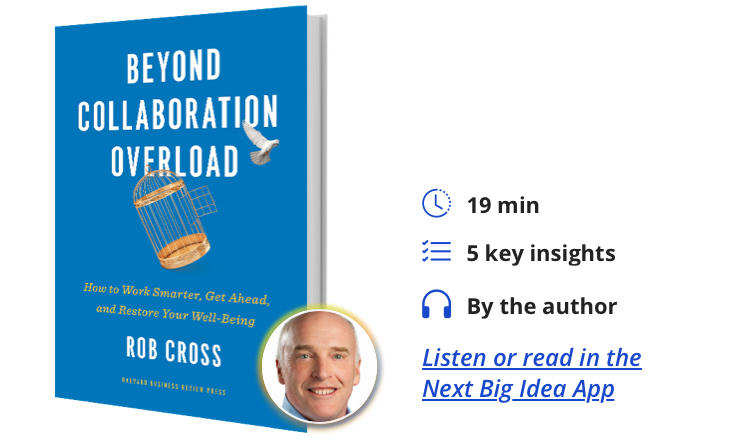 Beyond Collaboration Overload: How to Work Smarter, Get Ahead, and Restore Your Well-Being
By Rob Cross
A Babson professor shows how top performers who thrive at work are distinguished by the efficiency and intentionality of their collaboration—not the size of their network or the length of their workday. Listen to our Book Bite summary, read by author Rob Cross, in the Next Big Idea App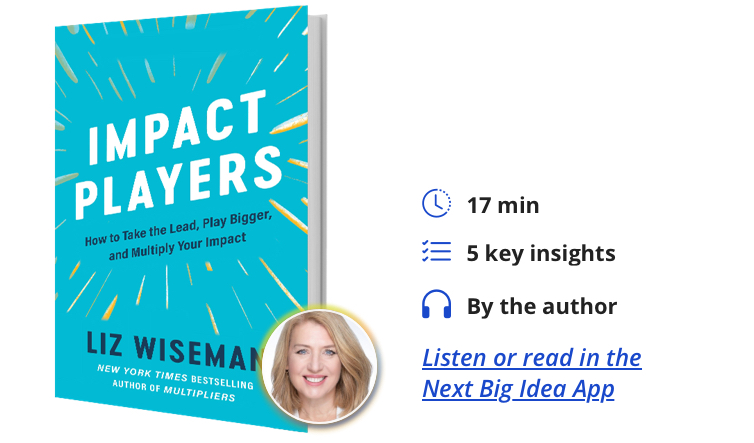 Impact Players: How to Take the Lead, Play Bigger, and Multiply Your Impact
By Liz Wiseman
Drawing on insights from leaders at top companies, an executive advisor explains what the most influential players are doing differently, and how small and seemingly insignificant differences in how we think and act can make an enormous impact. Listen to our Book Bite summary, read by author Liz Wiseman, in the Next Big Idea App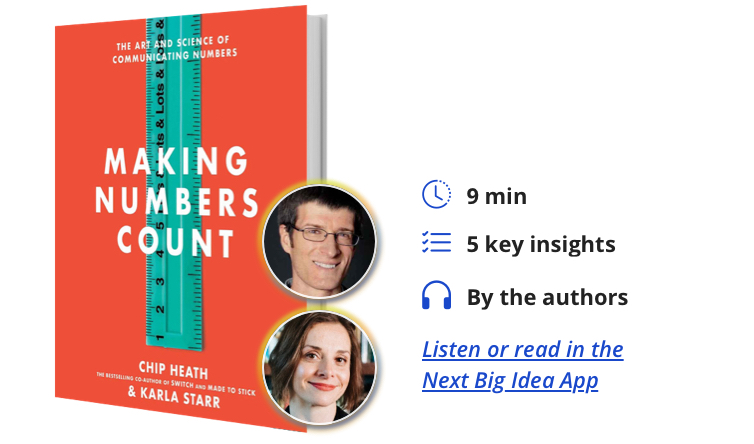 Making Numbers Count: The Art and Science of Communicating Numbers
By Chip Heath and Karla Starr
Whether you're interested in global problems like climate change, running a tech firm or a farm, or just explaining how many Cokes you'd have to drink if you burned calories like a hummingbird, this book will help math-lovers and math-haters alike translate the numbers that animate our world. Listen to our Book Bite summary, read by co-author Karla Starr, in the Next Big Idea App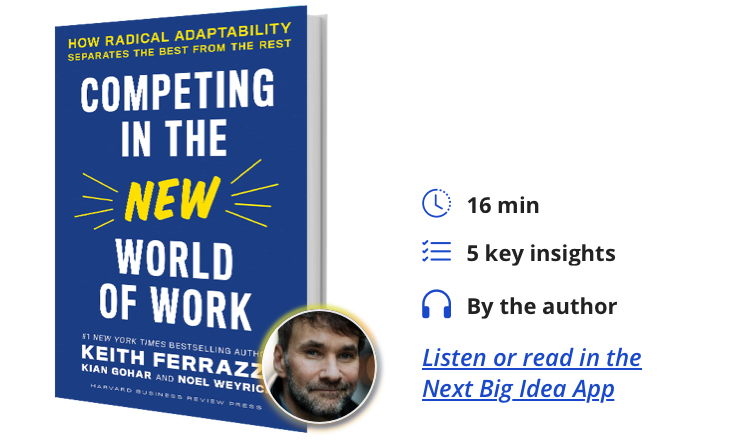 Competing in the New World of Work: How Radical Adaptability Separates the Best from the Rest
By Keith Ferrazzi, Kian Gohar, and Noel Weyrich
A bold new vision of future business based on a global research initiative involving thousands of executives, innovators, and changemakers who redefined their strategies, business models, and organizational systems. Listen to our Book Bite summary, read by co-author Keith Ferrazzi, in the Next Big Idea App
To enjoy Book Bites from anywhere, download the Next Big Idea app today: