Whether it's with a friend, family member, or coworker, your chemistry with someone can feel like a strange, magical force. It's either strong or weak, very much there or very much not—and there's not much you can do to change it.
Indeed, that's how it feels—but in reality, there are intentional, research-backed ways that you can strengthen your bond with anyone. To find out more about the science of building better relationships, check out the five eye-opening books below.
Download the Next Big Idea App for "Book Bite" summaries of hundreds of new nonfiction books like these—all prepared and read by the authors themselves.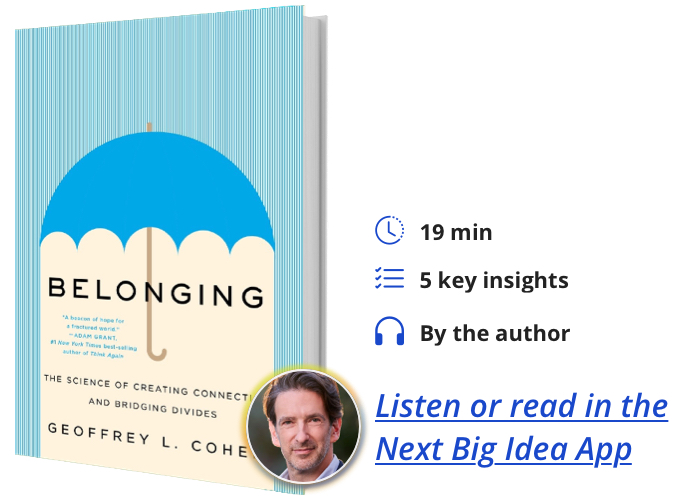 Belonging: The Science of Creating Connection and Bridging Divides
By Geoffrey Cohen
A Stanford University psychologist applies his and others' groundbreaking research to the myriad problems of communal existence and offers concrete solutions for improving daily life at work, in school, in our homes, and in our communities. Listen to our Book Bite summary, read by author Geoffrey Cohen, in the Next Big Idea App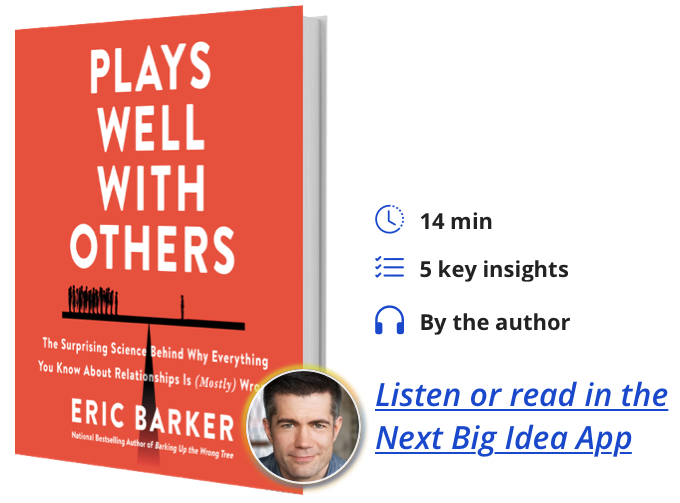 Plays Well with Others: The Surprising Science Behind Why Everything You Know About Relationships Is (Mostly) Wrong
By Eric Barker
A smart, surprising, and thoroughly entertaining guide to help build better friendships, reignite love, and get closer to others, whether you're an extrovert or introvert, socially adept or socially anxious. Listen to our Book Bite summary, read by author Eric Barker, in the Next Big Idea App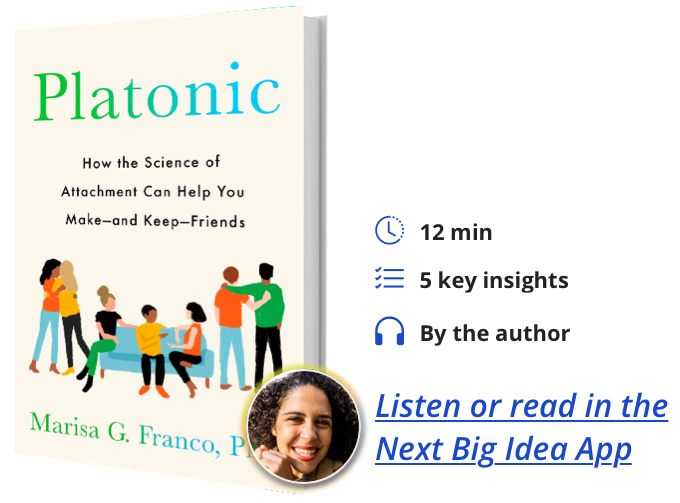 Platonic: How the Science of Attachment Can Help You Make—and Keep—Friends
By Marisa G. Franco
A psychologist and University of Maryland professor provides a clear and actionable blueprint for forging strong, lasting connections with others—and for becoming our happiest, most fulfilled selves in the process. Listen to our Book Bite summary, read by author Marisa Franco, in the Next Big Idea App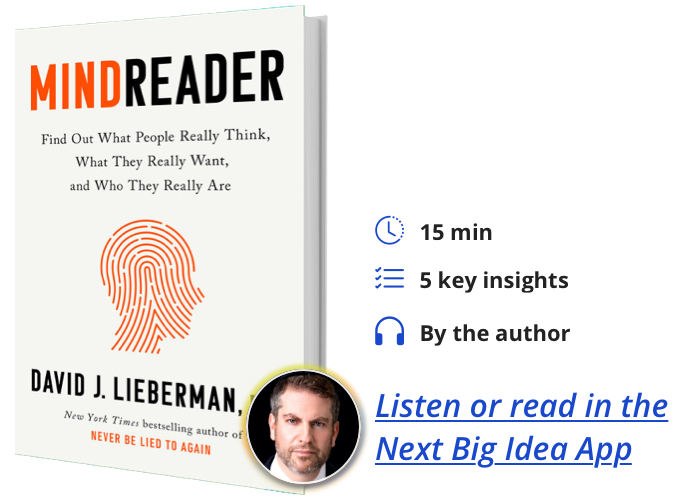 Mindreader: The New Science of Deciphering What People Really Think, What They Really Want, and Who They Really Are
By David J. Lieberman
Tired of guessing what they're really thinking? Read people in every situation—in person, on a screen, or in writing—using the new science of psycholinguistics, from a New York Times bestselling author and consultant to the FBI, CIA, and NSA. Listen to our Book Bite summary, read by author David Lieberman, in the Next Big Idea App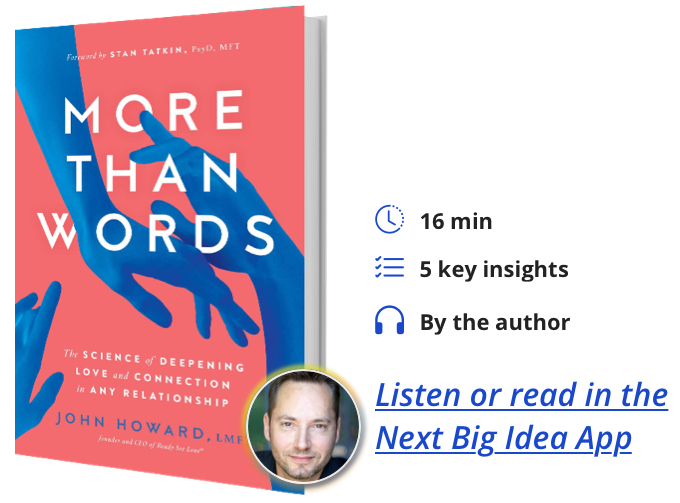 More Than Words: The Science of Deepening Love and Connection in Any Relationship
By John Howard
An acclaimed therapist shows you how to deepen love and connection in any relationship based on the latest cutting-edge research in interpersonal neurobiology, trauma-informed healing, attachment theory, and many more scientific fields. Listen to our Book Bite summary, read by author John Howard, in the Next Big Idea App
To enjoy Book Bites from anywhere, download the Next Big Idea app today: