At one time or another, we all wonder about the big questions: How did life begin? What is our place in the universe? Will we ever live in a fully digital world?
If you're interested in diving a bit deeper into these inquiries, there are a handful of books that tackle them brilliantly. We recommend starting with the five excellent reads below, but be warned—they might just blow your mind.
Download the Next Big Idea App for "Book Bite" summaries of hundreds of new nonfiction books like these—all prepared and read by the authors themselves.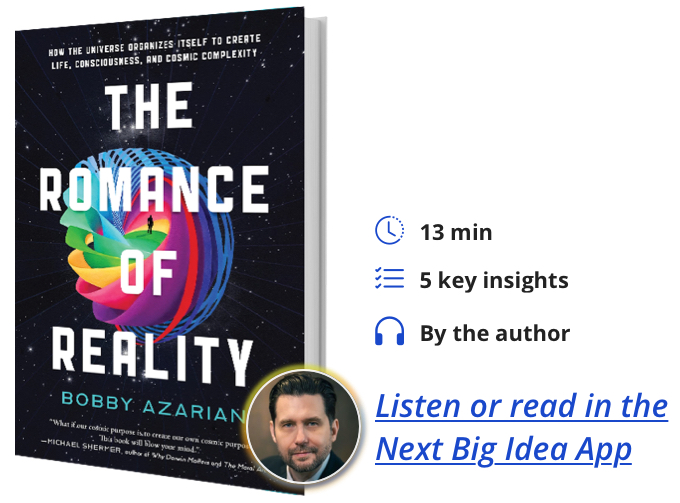 The Romance of Reality: How the Universe Organizes Itself to Create Life, Consciousness, and Cosmic Complexity
By Bobby Azarian
Carl Sagan once said of humanity that "we are a way for the cosmos to know itself." The Romance of Reality shows that this poetic statement rests on a scientific foundation, and gives us a new way to know the cosmos—along with a riveting vision of life that imbues existence with meaning. Listen to our Book Bite summary, read by author Bobby Azarian, in the Next Big Idea App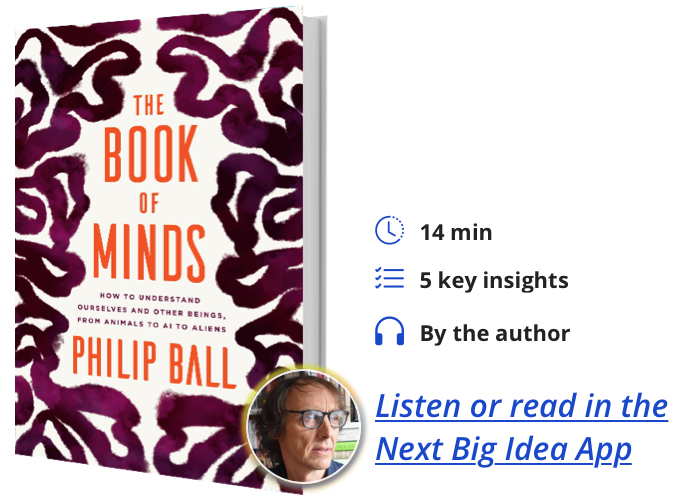 The Book of Minds: How to Understand Ourselves and Other Beings, from Animals to AI to Aliens
By Philip Ball
A popular science writer explores a range of sciences to map our answers to a huge, philosophically rich question: How do we even begin to think about minds that are not human? Listen to our Book Bite summary, read by author Philip Ball, in the Next Big Idea App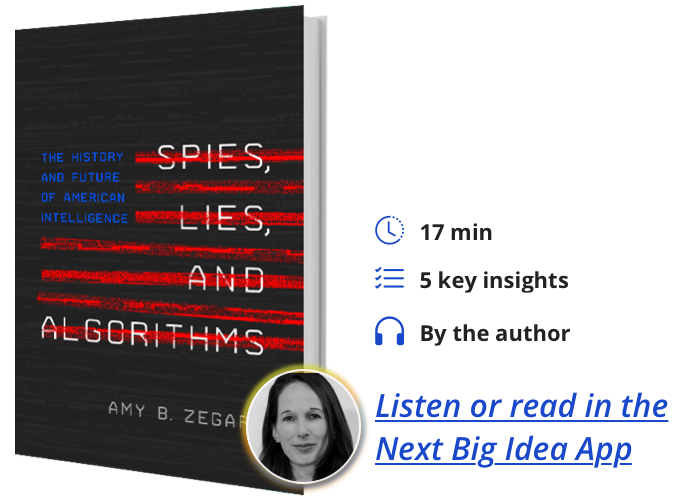 Spies, Lies, and Algorithms: The History and Future of American Intelligence
By Amy B. Zegart
A fascinating and revealing account of espionage for the digital age, Spies, Lies, and Algorithms is essential reading for anyone who wants to understand the reality of spying today. Listen to our Book Bite summary, read by author Amy B. Zegart, in the Next Big Idea App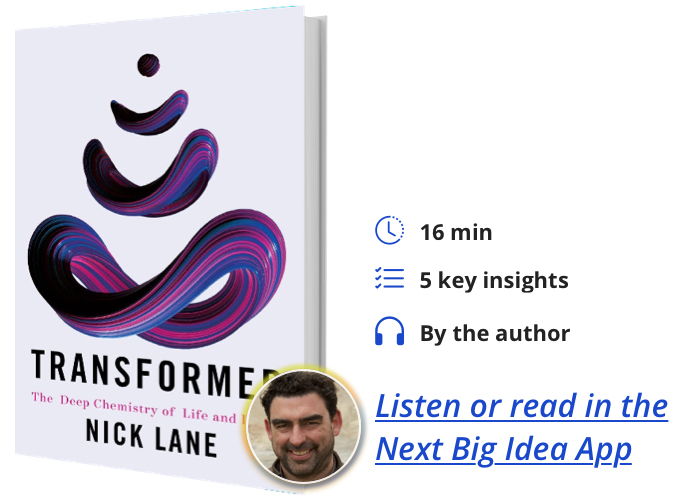 Transformer: The Deep Chemistry of Life and Death
By Nick Lane
From the renowned biochemist and author of The Vital Question comes an illuminating inquiry into the Krebs cycle and the origins of life. Listen to our Book Bite summary, read by author Nick Lane, in the Next Big Idea App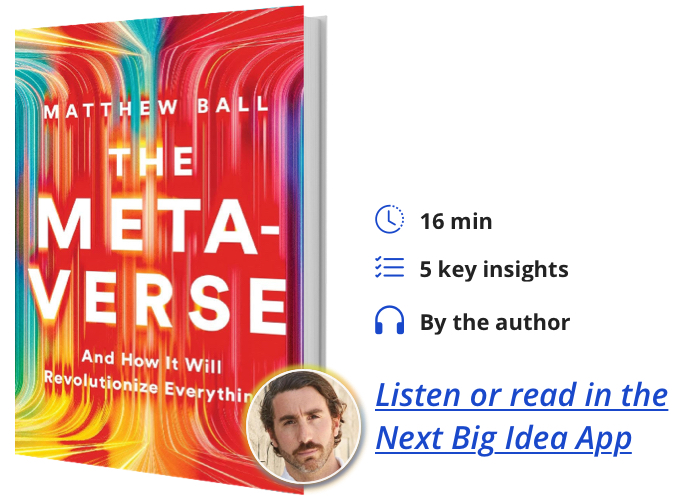 The Metaverse: And How It Will Revolutionize Everything
By Matthew Ball
From the leading theorist of the Metaverse comes the definitive account of the next internet: what the Metaverse is, what it will take to build it, and what it means for all of us. Listen to our Book Bite summary, read by author Matthew Ball, in the Next Big Idea App
To enjoy Book Bites from anywhere, download the Next Big Idea app today: