You've got big dreams for your career. But the thing is, you're not the loud, life-of-the-party type, the kind of person we assume most entrepreneurs and CEOs to be. You're a bit more quiet, reflective, sensitive—in other words, an introvert.
And that is okay! In fact, it might actually be a professional advantage. To find out more about staying hungry, staying ambitious, and staying true to your introvert self, check out the five thought-provoking reads below.
Download the Next Big Idea App for "Book Bite" summaries of hundreds of new nonfiction books like these—all prepared and read by the authors themselves.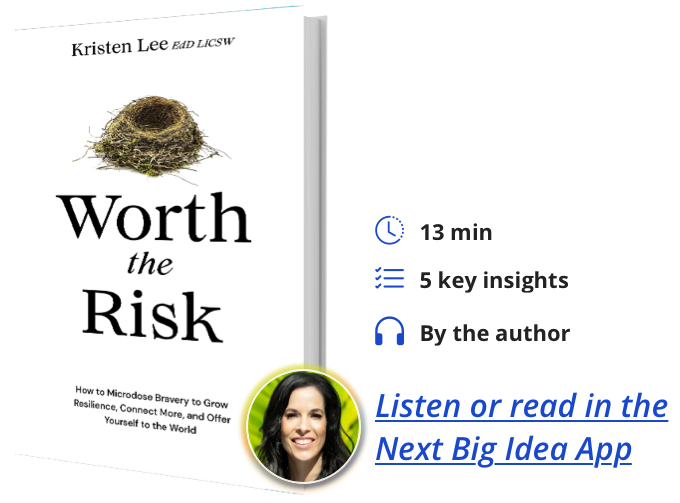 Worth the Risk: How to Microdose Bravery to Grow Resilience, Connect More, and Offer Yourself to the World
By Kristen Lee
Risks are a part of life—and "playing it safe" can end up diminishing the very qualities that allow us to adapt, create, and serve our purpose in life. Worth the Risk guides you through a powerful approach to taking small, values-aligned chances that increase your ability to thrive. Listen to our Book Bite summary, read by author Kristen Lee, in the Next Big Idea App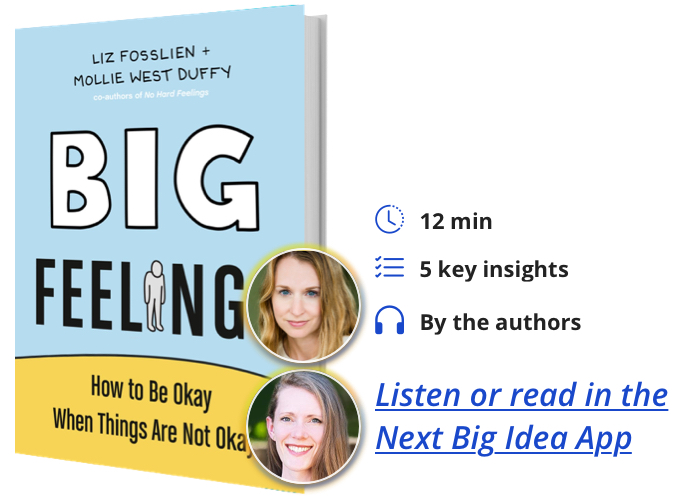 Big Feelings: How to Be Okay When Things Are Not Okay
By Liz Fosslien and Mollie West Duffy
Big Feelings helps us understand that difficult emotions are not abnormal, and that we can emerge from them with a deeper sense of meaning. We can't stop emotions from bubbling up, but we can learn how to make peace with them. Listen to our Book Bite summary, read by co-authors Liz Fosslien and Mollie West Duffy, in the Next Big Idea App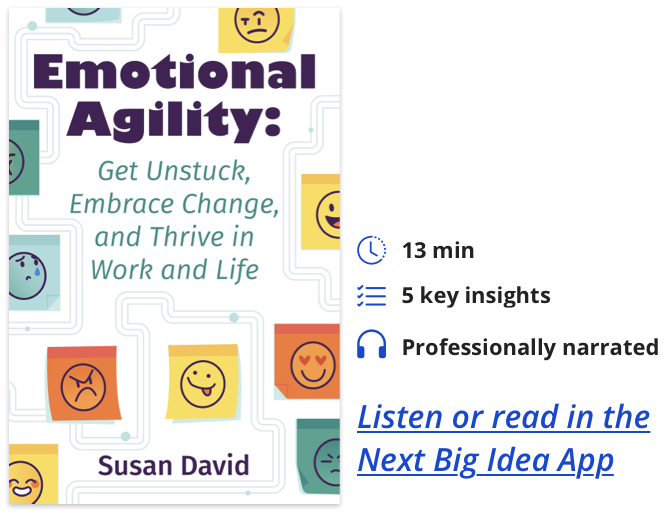 Emotional Agility: Get Unstuck, Embrace Change, and Thrive in Work and Life
By Susan David
Developed by Harvard psychologist Susan David, emotional agility is a revolutionary, science-based approach that allows us to navigate life's twists and turns with self-acceptance, clear-sightedness, and an open mind. Listen to our professionally-read Book Bite summary in the Next Big Idea App
Build the Damn Thing: How to Start a Successful Business If You're Not a Rich White Guy
By Kathryn Finney
For all the Builders striving to build their businesses in a world that has overlooked and underestimated them: this is the essential guide to knowing, breaking, remaking, and building your own rules of entrepreneurship. Listen to our Book Bite summary, read by author Kathryn Finney, in the Next Big Idea App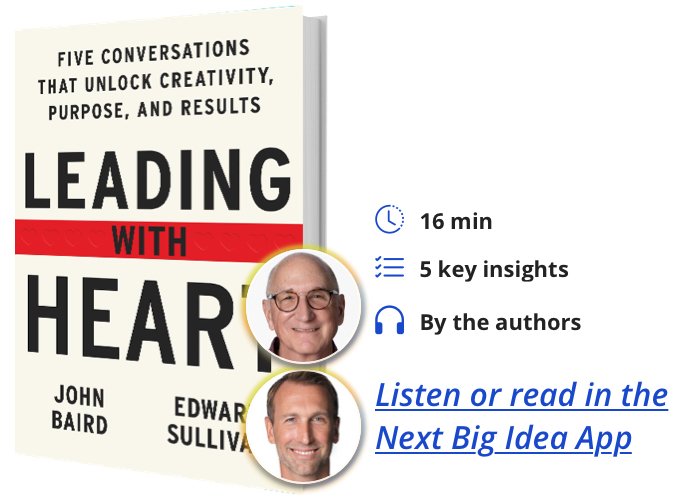 Leading with Heart: Five Conversations That Unlock Creativity, Purpose, and Results
By John Baird and Edward Sullivan
As we reach the peak of the Great Resignation, two veteran executive coaches help today's leaders learn how to retain and inspire their teams through the one thing their research has found works: leading with heart. Listen to our Book Bite summary, read by co-authors John Baird and Edward Sullivan, in the Next Big Idea App
To enjoy Book Bites from anywhere, download the Next Big Idea app today: