Even if you consider yourself a friendly extrovert, you've probably had moments when you simply want to be left alone. Why does everyone keep emailing me? I can't believe I have to sit through another meeting. If Dave from HR tells me to "just stay positive" one more time, I'm going to absolutely lose it.
Yes, we all have an inner misanthrope. And if you want to indulge yours once in a while without sacrificing your productivity, the five brutally honest books below can help.
Download the Next Big Idea App for "Book Bite" summaries of hundreds of new nonfiction books like these.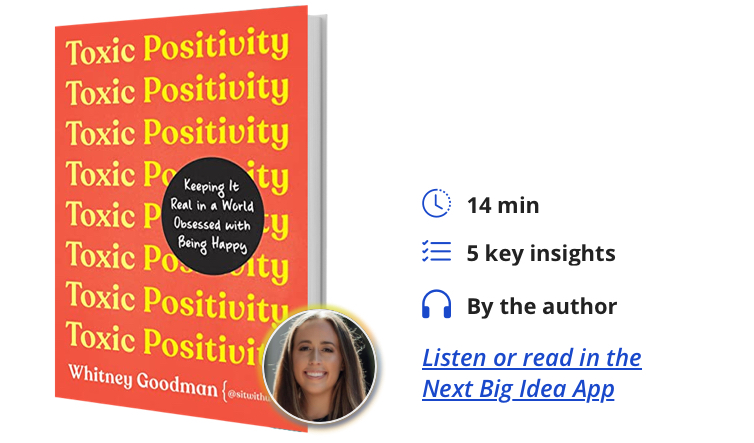 Toxic Positivity: Keeping It Real in a World Obsessed with Being Happy
By Whitney Goodman
A powerful guide to owning our emotions—even the difficult ones—in order to show up authentically in the world, from the popular therapist behind the Instagram account @sitwithwhit. Listen to our Book Bite summary, read by author Whitney Goodman, in the Next Big Idea App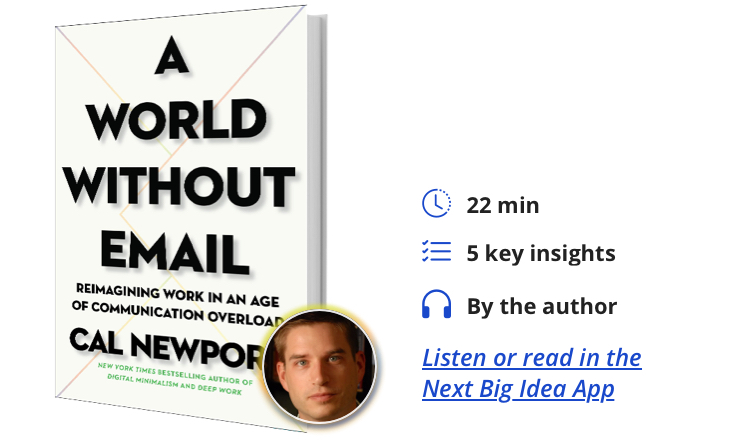 A World Without Email: Reimagining Work in an Age of Communication Overload
By Cal Newport
Drawing on years of investigative reporting, a computer science professor makes the case that our current approach to work is broken, then lays out a series of principles and concrete instructions for fixing it. With these insights in mind, we may be able to liberate workers everywhere from the tyranny of the inbox. Listen to our Book Bite summary, read by author Cal Newport, in the Next Big Idea App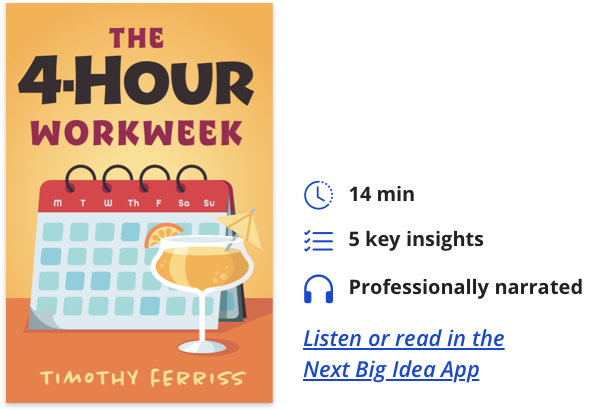 The 4-Hour Workweek: Escape 9-5, Live Anywhere, and Join the New Rich
By Tim Ferriss
Forget the old concept of retirement and the rest of the deferred-life plan—there is no need to wait and every reason not to, especially in unpredictable economic times. Whether your dream is escaping the rat race, experiencing high-end world travel, or earning a monthly five-figure income with zero management, The 4-Hour Workweek is the blueprint. Listen to our professionally-read Book Bite summary in the Next Big Idea App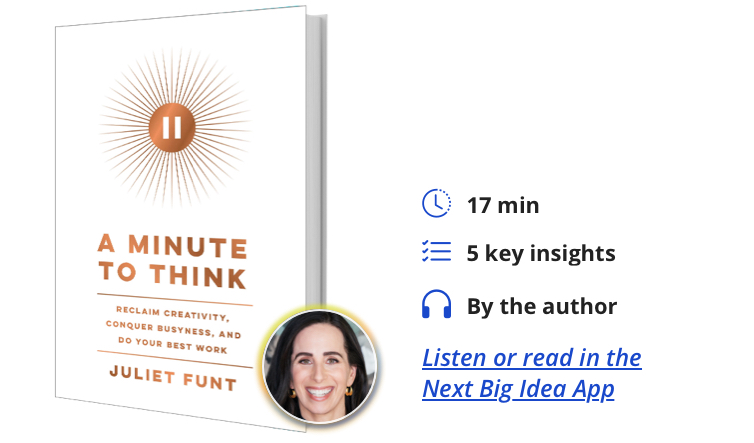 A Minute to Think: Reclaim Creativity, Conquer Busyness, and Do Your Best Work
By Juliet Funt
Whether you are an individual trying to build a more sane and humane flow of daily work, a team that wants new levels of efficiency and effectiveness, or an entire organization changing your culture toward thoughtfulness, this book will lead you there. Listen to our Book Bite summary, read by author Juliet Funt, in the Next Big Idea App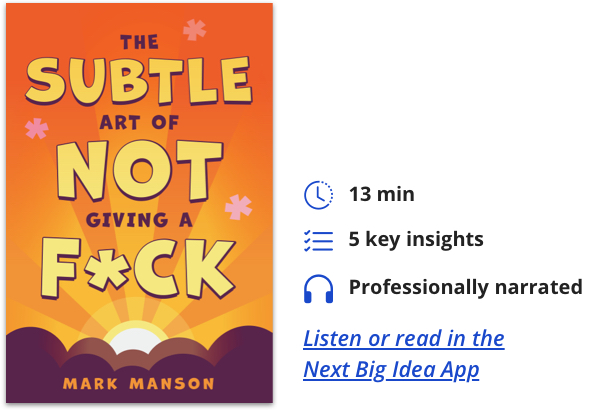 The Subtle Art of Not Giving a F*ck: A Counterintuitive Approach to Living a Good Life
By Mark Manson
A much-needed grab-you-by-the-shoulders-and-look-you-in-the-eye moment of real-talk, filled with entertaining stories and profane, ruthless humor, The Subtle Art of Not Giving a F*ck is a refreshing slap for a generation to help them lead contented, grounded lives. Listen to our professionally-read Book Bite summary in the Next Big Idea App
To enjoy Book Bites from anywhere, download the Next Big Idea app today: