For many of us busy people, 24 hours in a day just don't feel like enough. We often go to bed thinking of all the errands we wish we had run, and all the tasks we wish we had completed.
While we can't simply add an extra hour to the day, we can change our habits and boost our productivity so that we get more done in those 24 hours—and maybe even find some time to relax.
Download the Next Big Idea App for "Book Bite" summaries of hundreds of new nonfiction books like these—all prepared and read by the authors themselves.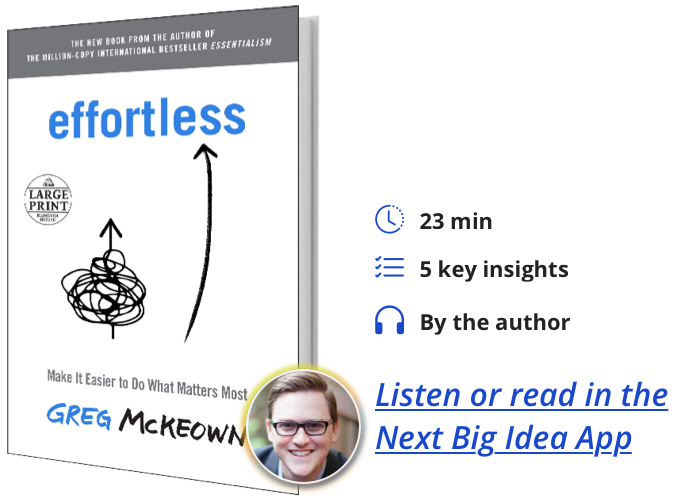 Effortless: Make It Easier to Do What Matters Most
By Greg McKeown
We've been conditioned to believe that if we want to overachieve, we have to overexert, overthink, and overdo. That if we aren't perpetually exhausted, we're not doing enough. But Effortless proposes a better, healthier way forward, one in which it's easier than ever to do the things that really matter. Listen to our Book Bite summary, read by author Greg McKeown, in the Next Big Idea App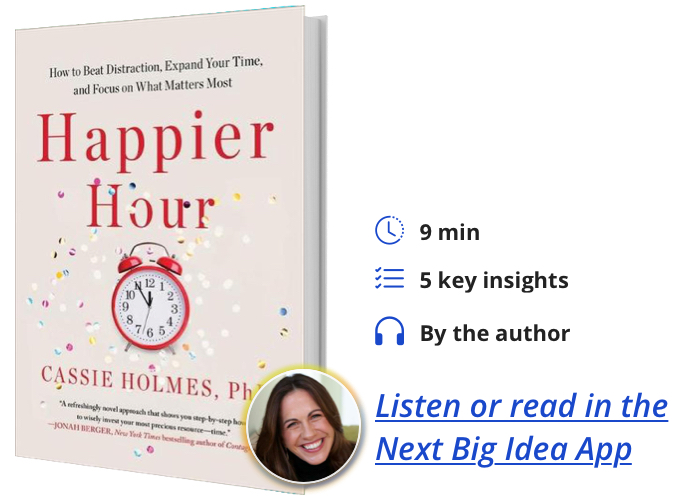 Happier Hour: How to Beat Distraction, Expand Your Time, and Focus on What Matters Most
By Cassie Holmes
Based on her wildly popular MBA class at UCLA, an award-winning professor demonstrates how to immediately improve our lives by changing how we perceive and invest our time. Listen to our Book Bite summary, read by author Cassie Holmes, in the Next Big Idea App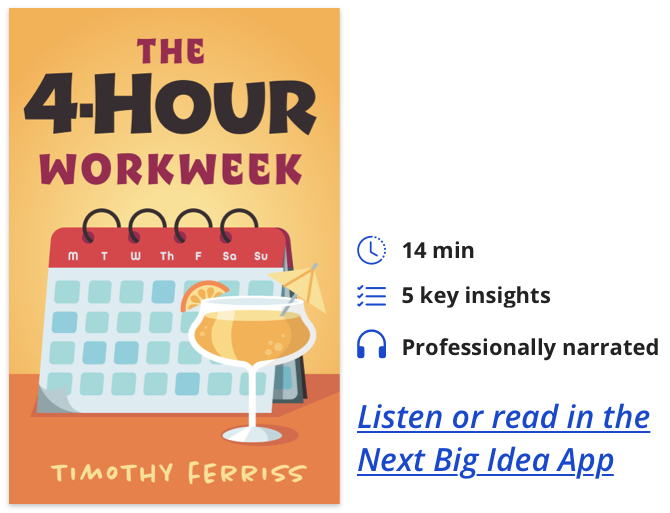 The 4-Hour Workweek: Escape 9-5, Live Anywhere, and Join the New Rich
By Tim Ferriss
Forget the old concept of retirement and the rest of the deferred-life plan—there is no need to wait and every reason not to, especially in unpredictable economic times. Whether your dream is escaping the rat race, experiencing high-end world travel, or earning a monthly five-figure income with zero management, The 4-Hour Workweek is the blueprint. Listen to our professionally-read Book Bite summary in the Next Big Idea App

The Power of Writing It Down: A Simple Habit to Unlock Your Brain and Reimagine Your Life
By Allison Fallon
Drawing from years of coaching hundreds through the writing process—from first-timers to New York Times bestselling authors—writing coach Allison Fallon shares proven practices for getting started, staying inspired, and using one simple habit to shift how you feel and show up to your life. View on Amazon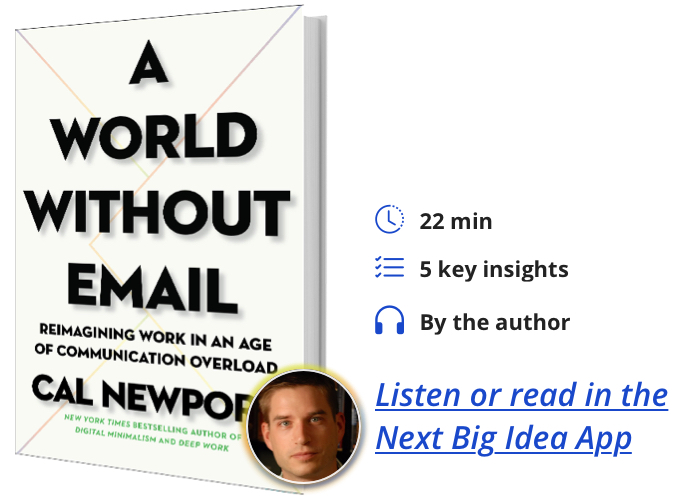 A World Without Email: Reimagining Work in an Age of Communication Overload
By Cal Newport
A computer science professor makes the case that our current approach to work is broken, then lays out a series of principles and concrete instructions for fixing it. With these insights in mind, we may be able to liberate workers everywhere from the tyranny of the inbox. Listen to our Book Bite summary, read by author Cal Newport, in the Next Big Idea App
To enjoy Book Bites from anywhere, download the Next Big Idea app today: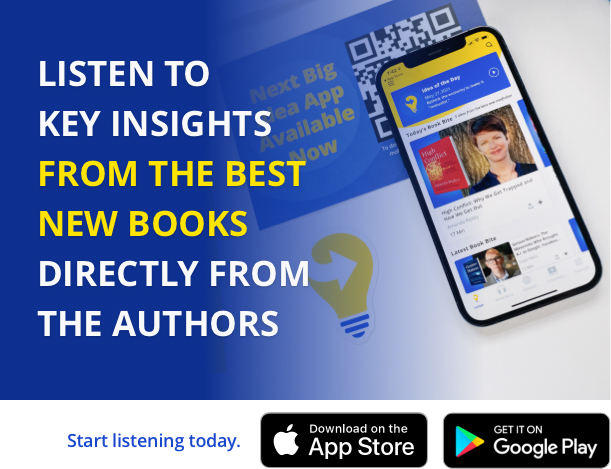 When you buy through our Amazon links, the Next Big Idea Club may earn an affiliate commission.