There's something unsettling about modern-day "hustle culture." All those motivational speakers who talk about "drive" and "staying hungry" and "rising and grinding" seem to believe that hard work is the ultimate ideal, the core value around which we should all build our lives.
But what is hard work if it comes at the expense of your health, happiness, and relationships? Indeed, there's more to life than just "hustling" all the time—so if you'd like to get more done while also prioritizing work-life balance, the seven remarkable books below will show you the way.
Download the Next Big Idea App for "Book Bite" summaries of hundreds of new nonfiction books like these.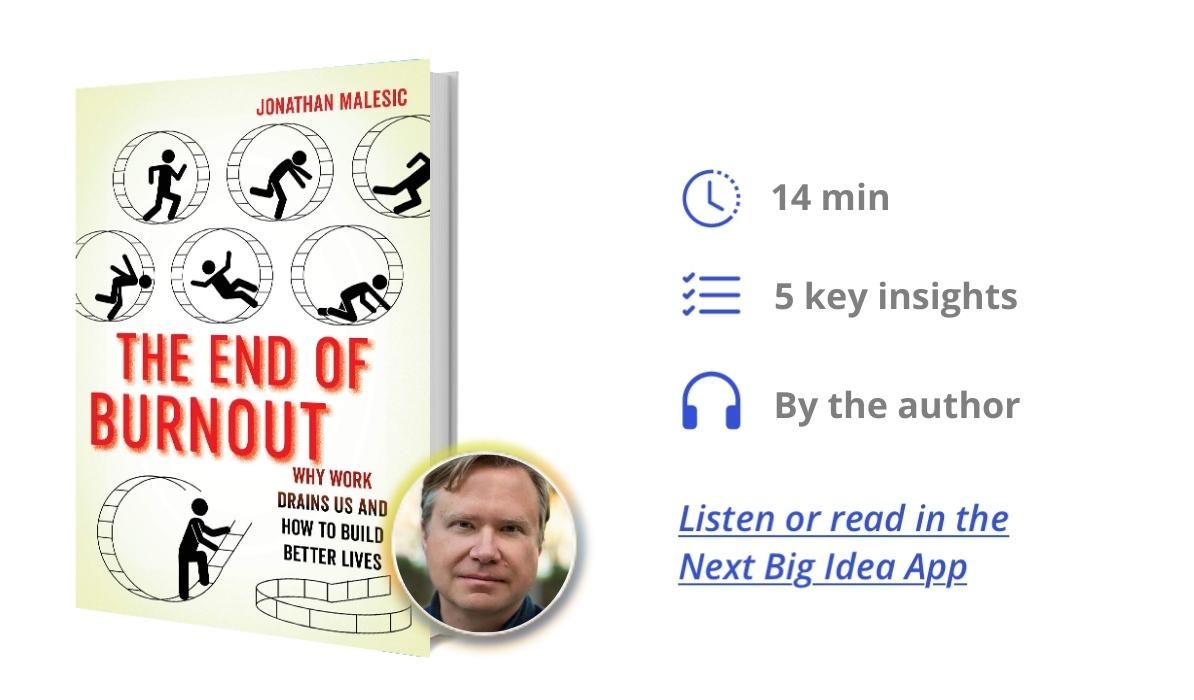 The End of Burnout: Why Work Drains Us and How to Build Better Lives
By Jonathan Malesic
Going beyond the how and why of burnout, a former tenured professor combines academic methods and first-person experience to propose new ways for resisting our cultural obsession with work and transforming our vision of human flourishing. Listen to our Book Bite summary, read by author Jonathan Malesic, in the Next Big Idea App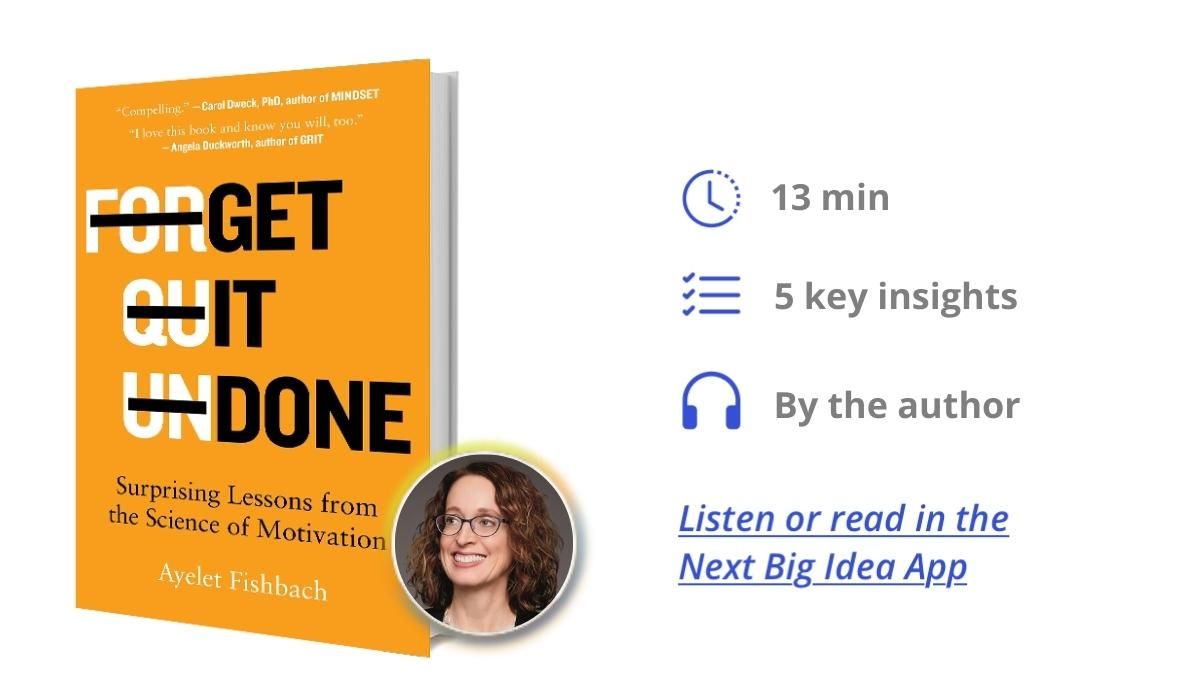 Get It Done: Surprising Lessons from the Science of Motivation
By Ayelet Fishbach
With fascinating research from the field of motivation science and compelling stories of people who learned to motivate themselves, Get It Done illuminates invaluable strategies for pulling yourself in whatever direction you want to go—so you can achieve your goals while staying healthy, clearheaded, and happy. Listen to our Book Bite summary, read by author Ayelet Fishbach, in the Next Big Idea App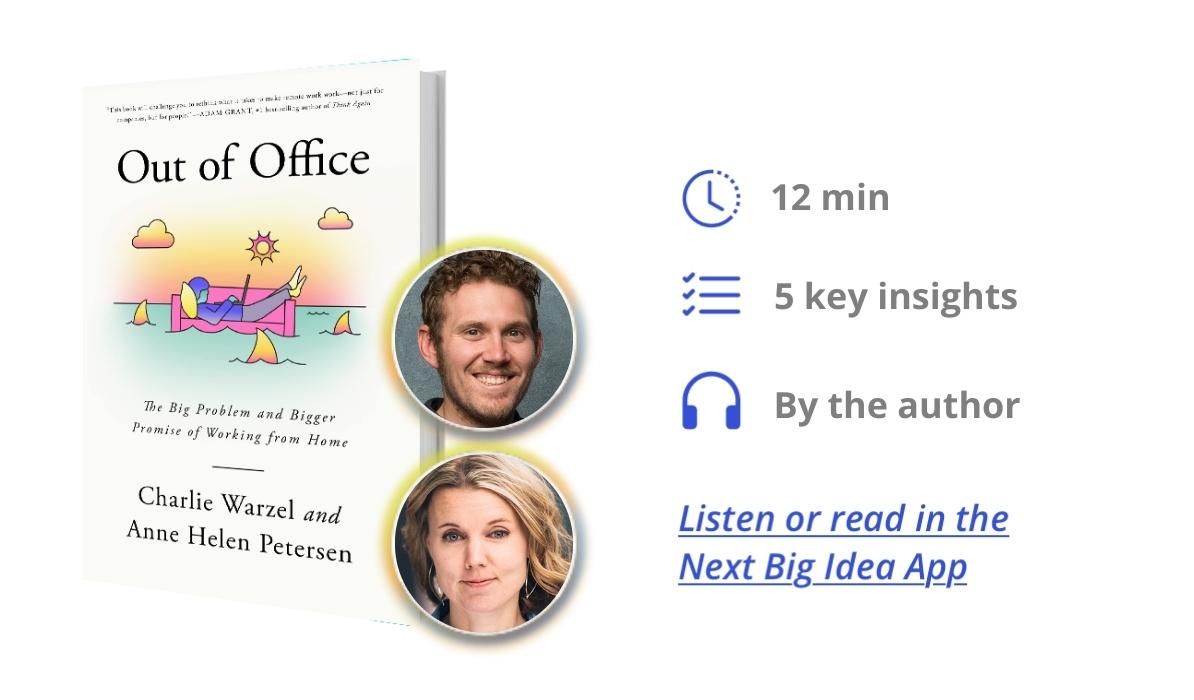 Out of Office: The Big Problem and Bigger Promise of Working from Home
By Charlie Warzel and Anne Helen Petersen
Based on groundbreaking reporting and interviews with workers and managers around the world, Out of Office illuminates the key values and questions that should be driving the conversation about remote work: trust, fairness, flexibility, inclusive workplaces, equity, and work-life balance. Listen to our Book Bite summary, read by co-author Charlie Warzel, in the Next Big Idea App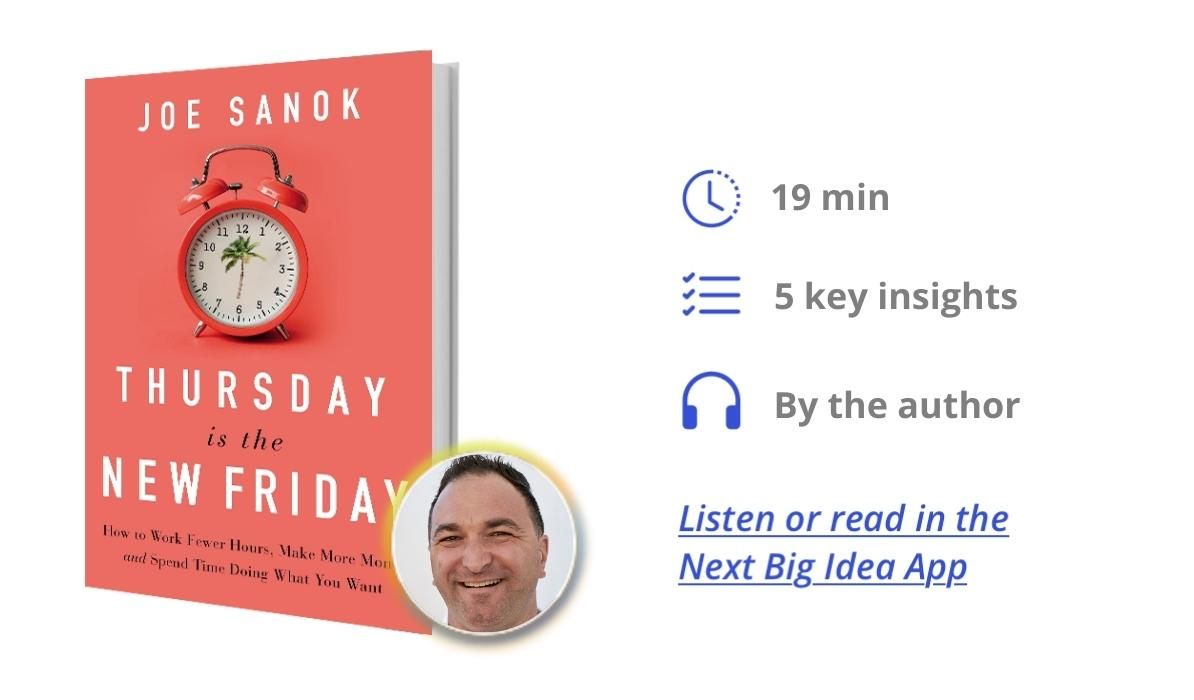 Thursday Is the New Friday
By Joe Sanok
Create your own schedule, maximize your leisure time, and work less while making more by following the revolutionary—yet realistic—four-day work week outlined in this groundbreaking book. Listen to our Book Bite summary, read by author Joe Sanok, in the Next Big Idea App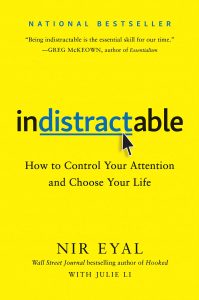 Indistractable: How to Control Your Attention and Choose Your Life
By Nir Eyal, with Julie Li
A Stanford lecturer lays bare the secret of finally doing what you say you will do with a four-step, research-backed model. Indistractable reveals the key to getting the best out of technology, without letting it get the best of us. View on Amazon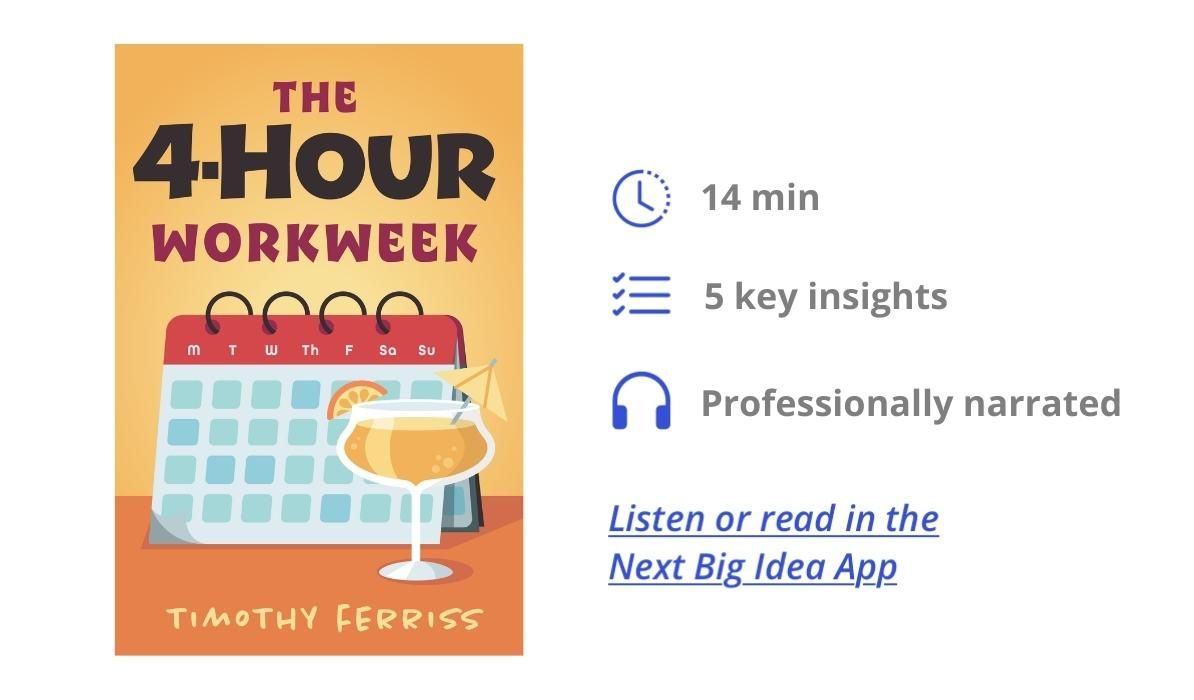 The 4-Hour Workweek: Escape 9-5, Live Anywhere, and Join the New Rich
By Tim Ferriss
Forget the old concept of retirement and the rest of the deferred-life plan–there is no need to wait and every reason not to, especially in unpredictable economic times. Whether your dream is escaping the rat race, experiencing high-end world travel, or earning a monthly five-figure income with zero management, The 4-Hour Workweek is the blueprint. Listen to our Book Bite summary in the Next Big Idea App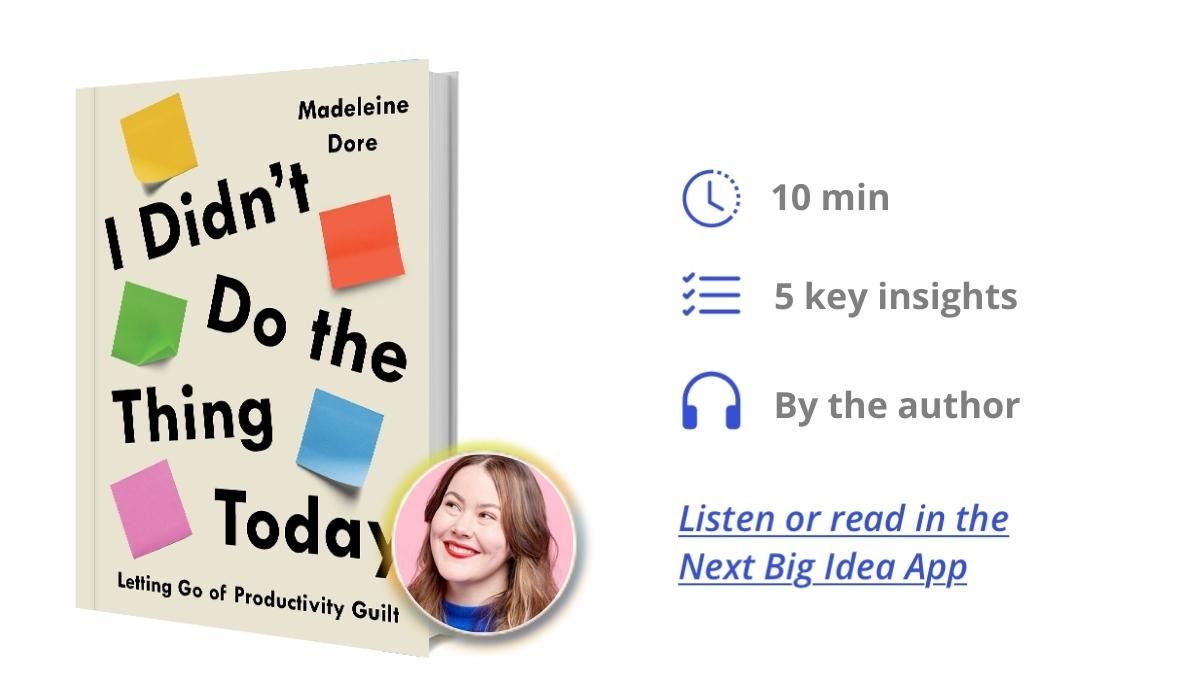 I Didn't Do the Thing Today: Letting Go of Productivity Guilt
By Madeleine Dore
An inspiring call to take productivity off its pedestal; by dismantling our comparison to others, aspirational routines, and the unrealistic notions of what can be done in a day, we can finally embrace the joyful messiness and unpredictability of life. Listen to our Book Bite summary, read by author Madeleine Dore, in the Next Big Idea App
To enjoy Book Bites from anywhere, download the Next Big Idea app today: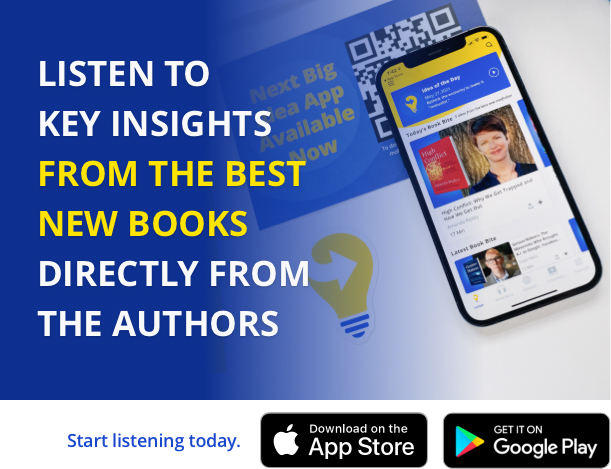 When you buy through our Amazon links, the Next Big Idea Club may earn an affiliate commission.