Whether you're back in the office or working from home, a toxic company culture can make you feel trapped. Maybe your overbearing boss doesn't respect your time, maybe two of your employees just can't get along, or maybe women and minorities don't feel as welcome as white men.
No matter the issue, we have good news: There are steps you can take to make things better. Check out the seven remarkable reads below if you're ready to start transforming your office culture—even if there are a few jerks in the way.
Download the Next Big Idea App for "Book Bite" summaries of hundreds of new nonfiction books like these.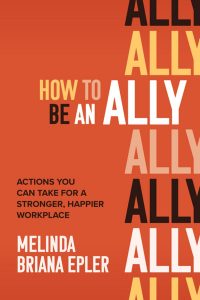 How to Be an Ally: Actions You Can Take for a Stronger, Happier Workplace
By Melinda Briana Epler
Through the power of allyship, each of us can create an equitable, innovative workplace where everyone feels safe, valued, and able to thrive. Listen to our Book Bite summary, read by author Melinda Briana Epler, in the Next Big Idea App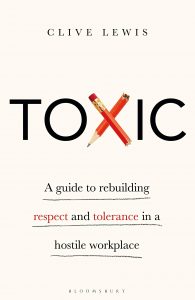 Toxic: A Guide to Rebuilding Respect and Tolerance in a Hostile Workplace
By Clive Lewis
A business psychologist draws upon his decades of experience in HR and mediation to distill the problems and underlying causes of toxic workplaces before demonstrating how toxicity can be both prevented and resolved. Listen to our Book Bite summary, read by author Clive Lewis, in the Next Big Idea App
Right Within: How to Heal from Racial Trauma in the Workplace
By Minda Harts
From the powerhouse author of  The Memo, the essential self-help book for women of color to heal—and thrive—in the workplace. Listen to our Book Bite summary, read by author Minda Harts, in the Next Big Idea App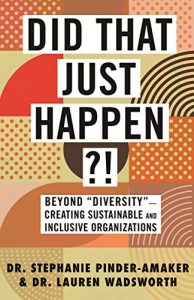 Did That Just Happen?!: Beyond "Diversity"―Creating Sustainable and Inclusive Organizations
By Stephanie Pinder-Amaker and Lauren Wadsworth
This handbook from two clinical psychologists breaks down the ways that organizations (and all people) can improve their cultural awareness and become more equitable in their work and personal relationships. Listen to our Book Bite summary, read by authors Stephanie Pinder-Amaker and Lauren Wadsworth, in the Next Big Idea App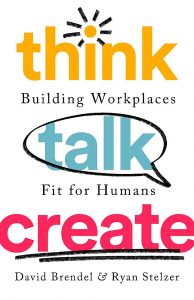 Think Talk Create: Building Workplaces Fit for Humans
By David Brendel and Ryan Stelzer
A brilliant counter-narrative for restoring humanity to the bottom-line, numbers-obsessed culture of the modern, 21st-century workplace. Listen to our Book Bite summary, read by co-authors David Brendel and Ryan Stelzer, in the Next Big Idea App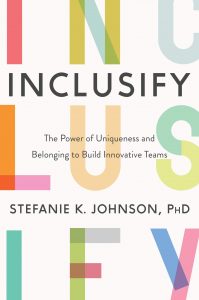 Inclusify: The Power of Uniqueness and Belonging to Build Innovative Teams
By Stefanie K. Johnson
In this groundbreaking guide, a management expert outlines the transformative leadership skill of tomorrow—one that can make it possible to build truly diverse and inclusive teams that value employees' need to belong while still being themselves. Listen to our Book Bite summary, read by author Stefanie K. Johnson, in the Next Big Idea App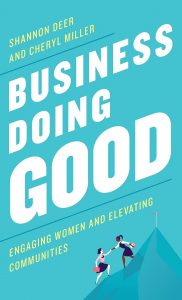 Business Doing Good: Engaging Women and Elevating Communities
By Shannon Deer and Cheryl Miller
Business Doing Good outlines six principles business leaders can implement to effectively hire women who have experienced incarceration, poverty, addiction, and/or engagement in the sex trade. Listen to our Book Bite summary, read by authors Shannon Deer and Cheryl Miller, in the Next Big Idea App
To enjoy Book Bites from anywhere, download the Next Big Idea App today: