We've all been there—stuck at a fork in the road, completely unsure which way to go. Should we move across the country, or stay put for a while? Should we change jobs, or make the most of the one we have? Should we tell our crush how we feel, or stay silent to preserve the friendship?
These are never easy questions, but there's good news: The science of decision-making has evolved far past primitive tools like the pros and cons list. So if you'd like a little help making your next tough decision, you'll find plenty of wisdom in the seven terrific books below.
Download the Next Big Idea App for "Book Bite" summaries of hundreds of new nonfiction books like these.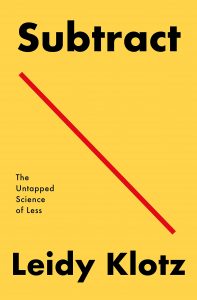 Subtract: The Untapped Science of Less
By Leidy Klotz
Whenever we solve problems, our minds tend to add before taking away. But in these pages, you'll meet subtracting exemplars: design geniuses, Nobel Prize winners, rock stars, and everyday heroes who have subtracted to dismantle racism, advance knowledge, heal the planet, and even tell better jokes.



  Listen to our "Book Bite" summary in the app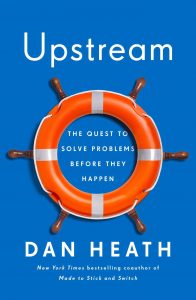 Upstream: The Quest to Solve Problems Before They Happen
By Dan Heath
Drawing on hundreds of interviews with unconventional problem solvers, Duke University's Dan Heath delivers practical solutions for preventing problems rather than reacting to them.



  Listen to our "Book Bite" summary in the app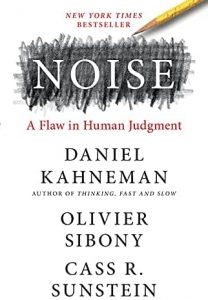 Noise: A Flaw in Human Judgment
By Daniel Kahneman, Olivier Sibony, and Cass R. Sunstein
Wherever there is judgment, there is noise—but most of the time, individuals and organizations alike are unaware of it. Noise is a revealing look at the detrimental effects of noise in medicine, law, economic forecasting, forensic science, child protection, performance reviews, personnel selection, and more.



  Listen to our "Book Bite" summary in the app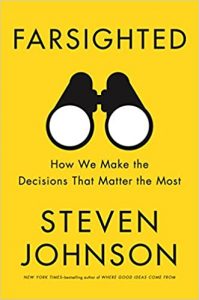 Farsighted: How We Make the Decisions That Matter the Most
By Steven Johnson
Through compelling stories that reveal surprising insights, science historian Steven Johnson explains how we can most effectively approach the choices that can chart the course of a life, an organization, or a civilization. Watch an Excerpt from Our Video E-Course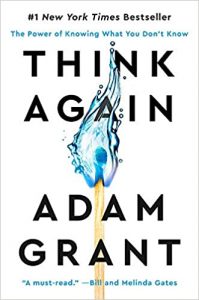 Think Again: The Power of Knowing What You Don't Know
By Adam Grant
Wharton psychologist Adam Grant offers bold ideas and rigorous evidence to show how we can embrace the joy of being wrong, encourage others to rethink topics as wide-ranging as abortion and climate change, and build schools, workplaces, and communities of lifelong learners.



  Listen to our "Book Bite" summary in the app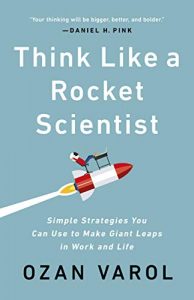 Think Like a Rocket Scientist: Simple Strategies You Can Use to Make Giant Leaps in Work and Life
By Ozan Varol
Former rocket scientist Ozan Varol reveals nine simple strategies from rocket science that you can use to reach your goals—whether it's landing your dream job, accelerating your business, learning a new skill, or creating the next breakthrough product.



  Listen to our "Book Bite" summary in the app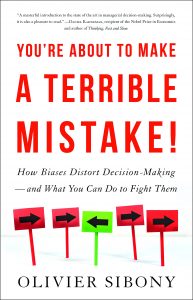 You're About to Make a Terrible Mistake: How Biases Distort Decision-Making—and What You Can Do to Fight Them
By Olivier Sibony
Strategy professor and management consultant Olivier Sibony shows how cognitive biases routinely lead all of us into nine common decision-making traps. He then distills the latest developments in behavioral economics and cognitive psychology into actionable tools for making smart, effective decisions.



  Listen to our "Book Bite" summary in the app
To enjoy Book Bites from anywhere, download the Next Big Idea app today: