The new year has officially arrived, and with it come hopes, dreams, and resolutions for 2023. But pursuing big goals and making big change isn't easy—so how can you stay motivated all year long?
Well, the seven remarkable reads below can help. Whether you're trying to advance your career, eat healthier, or add more joy to your life, it will be easier to stay the course with these inspirational books on your shelf.
Download the Next Big Idea App for "Book Bite" summaries of hundreds of new nonfiction books like these—all prepared and read by the authors themselves.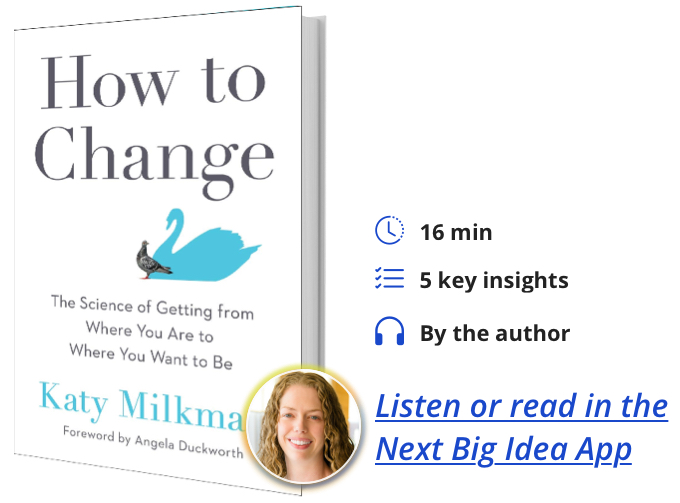 How to Change: The Science of Getting from Where You Are to Where You Want to Be
By Katy Milkman
A Wharton professor shares strategic methods for identifying and overcoming common barriers to change, such as impulsivity, procrastination, and forgetfulness. Whether you're a teacher or coach trying to change someone else or simply trying to change yourself, this is a science-based blueprint for achieving your goals. Listen to our Book Bite summary, read by author Katy Milkman, in the Next Big Idea App
The 2% Way: How a Philosophy of Small Improvements Took Me to Oxford, the NFL, and Neurosurgery
By Myron L. Rolle
From earning a Rhodes Scholarship to playing in the NFL, a neurosurgery resident shares the details of his remarkable life, and reveals the small habits that helped him achieve such wide-ranging success. Listen to our Book Bite summary, read by author Myron L. Rolle, in the Next Big Idea App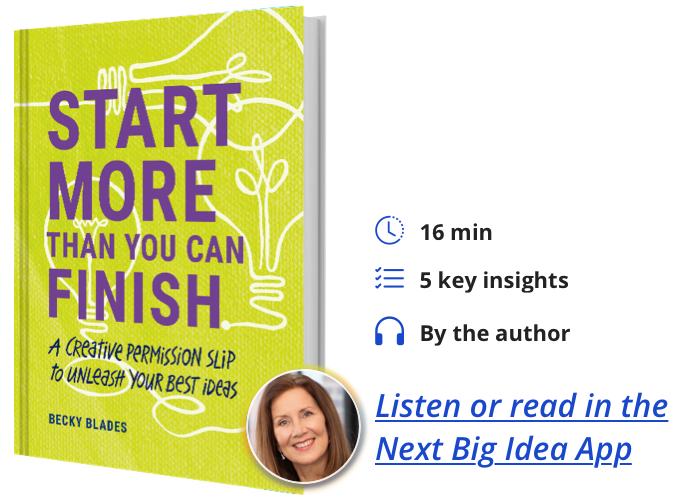 Start More Than You Can Finish: A Creative Permission Slip to Unleash Your Best Ideas
By Becky Blades
Using digestible data, humorous and honest personal experience, interviews with artists and entrepreneurs, and assignments to help you get started, Start More Than You Can Finish challenges the tropes our dads, moms, and third-grade teachers told us about finishing. Listen to our Book Bite summary, read by author Becky Blades, in the Next Big Idea App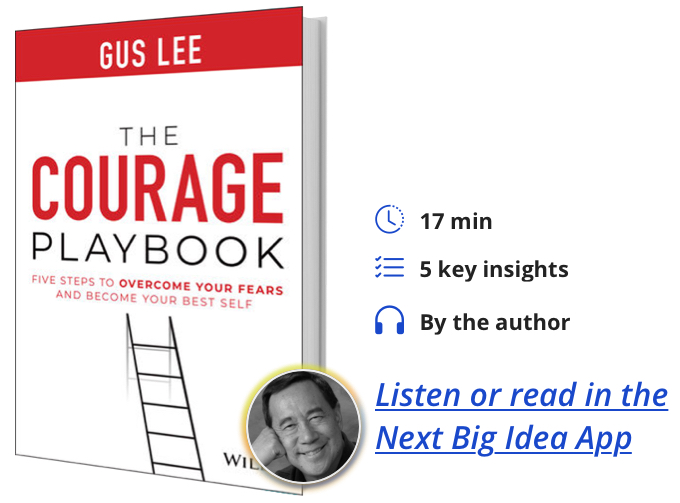 The Courage Playbook: Five Steps to Overcome Your Fears and Become Your Best Self
By Gus Lee
A leadership expert explains that with moral courage, we can overcome our fears. The Courage Playbook is a practical guide to gaining the courage to live rightly, treat others without bias, and lead inspirationally. Listen to our Book Bite summary, read by author Gus Lee, in the Next Big Idea App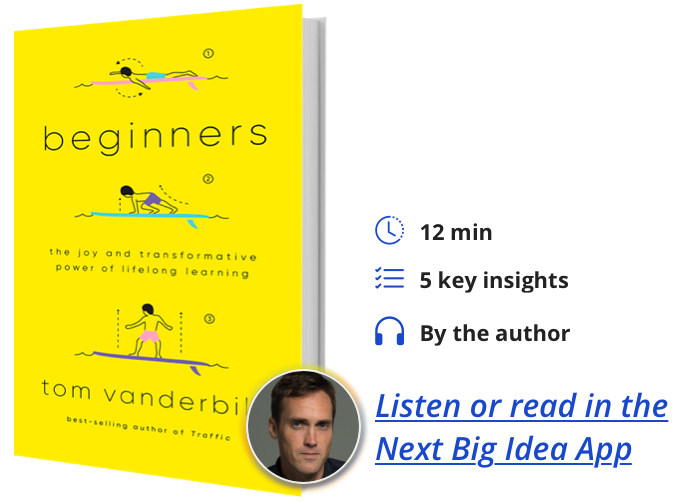 Beginners: The Joy and Transformative Power of Lifelong Learning
By Tom Vanderbilt
When we're kids, we constantly try new hobbies, sports, and activities. So why do we stop trying new things in adulthood? In Beginners, an acclaimed journalist contends that you're never too old to learn something new. Listen to our Book Bite summary, read by author Tom Vanderbilt, in the Next Big Idea App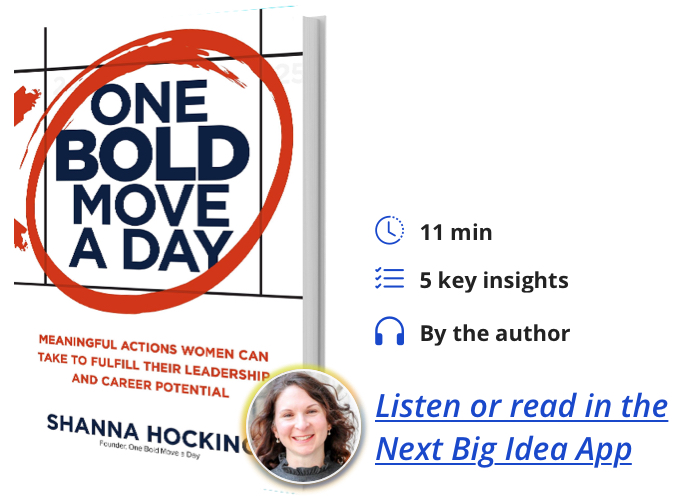 One Bold Move a Day: Meaningful Actions Women Can Take to Fulfill Their Leadership and Career Potential
By Shanna Hocking
More than just a career guide, One Bold Move a Day shows you how a single, measurable act each day will help you fulfill your potential, both personally and professionally. Listen to our Book Bite summary, read by author Shanna Hocking, in the Next Big Idea App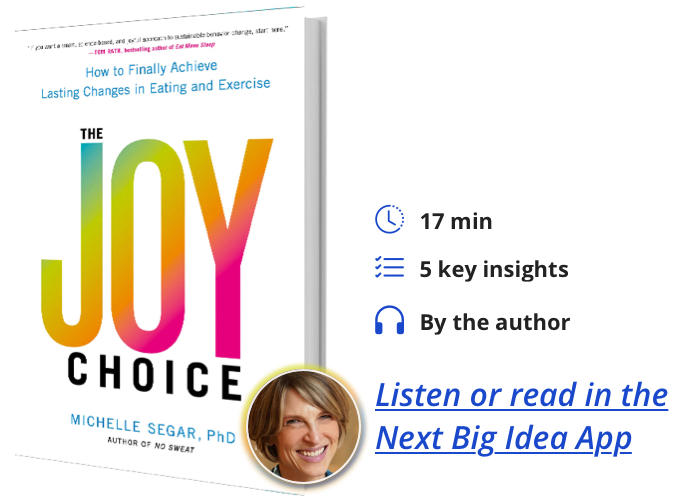 The Joy Choice: How to Finally Achieve Lasting Changes in Eating and Exercise
By Michelle Segar
This groundbreaking book liberates you from the self-defeating obligations and rigid requirements of past diet and workout regimens and reveals what emerging research suggests really drives the consistent choices that power sustainable change. Listen to our Book Bite summary, read by author Michelle Segar, in the Next Big Idea App
To enjoy Book Bites from anywhere, download the Next Big Idea app today: