Risk has gotten a bad reputation—it's usually associated with problems, disasters, and things generally going wrong. But when managed properly, risk can also be a pathway to achievement, success, and a fulfilling life. Nothing ventured, nothing gained, right?
So if you're ready to start making better decisions, and maybe become a master risk-taker, be sure to check out the seven stellar reads below.
Download the Next Big Idea App for "Book Bite" summaries of hundreds of new nonfiction books like these—all prepared and read by the authors themselves.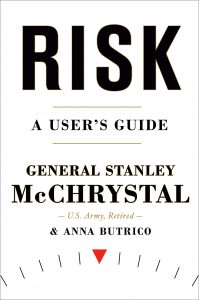 Risk: A User's Guide
By Stanley McChrystal and Anna Butrico
Drawing on examples ranging from military history to the business world, the retired four-star general illustrates how ten dimensions of control are always in effect, and how by considering them, individuals and organizations can exert mastery over every conceivable sort of risk that they might face. Listen to our Book Bite summary, read by co-author Stanley McChrystal, in the Next Big Idea App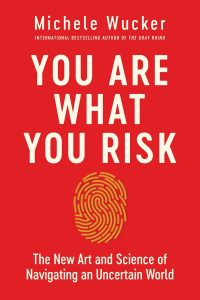 You Are What You Risk: The New Art and Science of Navigating an Uncertain World
By Michele Wucker
The #1 international bestselling author of The Gray Rhino offers a bold new framework for understanding and re-shaping our relationship with risk and uncertainty to live more productive and successful lives. Listen to our Book Bite summary, read by author Michele Wucker, in the Next Big Idea App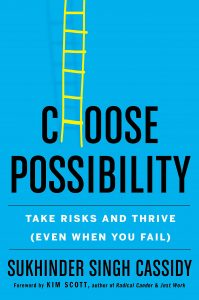 Choose Possibility: Take Risks and Thrive (Even When You Fail)
By Sukhinder Singh Cassidy
From one of the most highly regarded female tech executives in Silicon Valley comes an indispensable guide to decision-making and risk-taking for anyone who finds themselves afraid of making a wrong choice in their career. Listen to our Book Bite summary, read by author Sukhinder Singh Cassidy, in the Next Big Idea App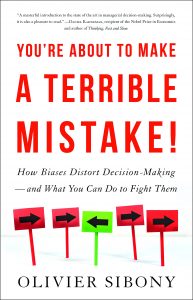 You're About to Make a Terrible Mistake: How Biases Distort Decision-Making—and What You Can Do to Fight Them
By Olivier Sibony
A strategy professor and management consultant shows how cognitive biases routinely lead all of us into nine common decision-making traps. He then distills the latest developments in behavioral economics and cognitive psychology into actionable tools for making smart, effective decisions. Listen to our Book Bite summary, read by author Olivier Sibony, in the Next Big Idea App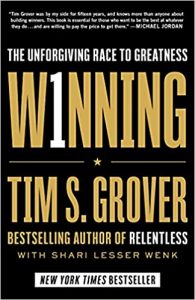 Winning: The Unforgiving Race to Greatness
By Tim S. Grover, with Shari Lesser Wenk
From the elite performance coach whose clients have included Michael Jordan, Kobe Bryant, and Dwyane Wade, comes this brutally honest formula for winning in business, sports, or any arena where the battle is fiercely unforgiving. Listen to our Book Bite summary, read by author Tim S. Grover, in the Next Big Idea App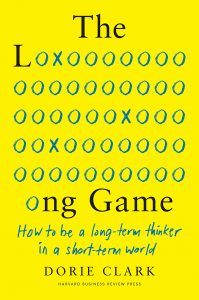 The Long Game: How to Be a Long-Term Thinker in a Short-Term World
By Dorie Clark
Cultural pressure often pushes us toward doing what's easy, what's guaranteed, or what looks glamorous in the moment. But in The Long Game, a Duke University professor argues for doing small things over time to achieve our goals—and being willing to keep at them, even when they seem pointless, boring, or hard. Listen to our Book Bite summary, read by author Dorie Clark, in the Next Big Idea App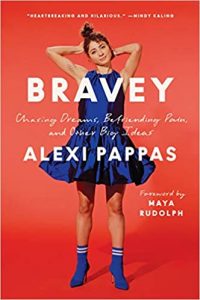 Bravey: Chasing Dreams, Befriending Pain, and Other Big Ideas
By Alexi Pappas
Olympic athlete, actress, and filmmaker Alexi Pappas has accomplished much, but has also battled some fearsome inner demons. In this candid and moving memoir, she shares what she's learned about overcoming adversity and living the life you've always wanted. Listen to our Book Bite summary, read by author Alexi Pappas, in the Next Big Idea App
To enjoy Book Bites from anywhere, download the Next Big Idea app today: