"Words are, in my not-so-humble opinion, our most inexhaustible source of magic," said Albus Dumbledore, everyone's favorite Hogwarts headmaster. Indeed, language doesn't just help Harry Potter cast spells. It helps us teach, learn, work, play, flirt, connect, buy, sell—you know, all the things that define modern life and the human experience at large. So if you're curious about the more surprising, quirky side of this magical force, check out the seven enchanting books below.
Learn something new every day with "Book Bites," 15-minute audio summaries of the latest and greatest nonfiction. Get started by downloading the Next Big Idea App today!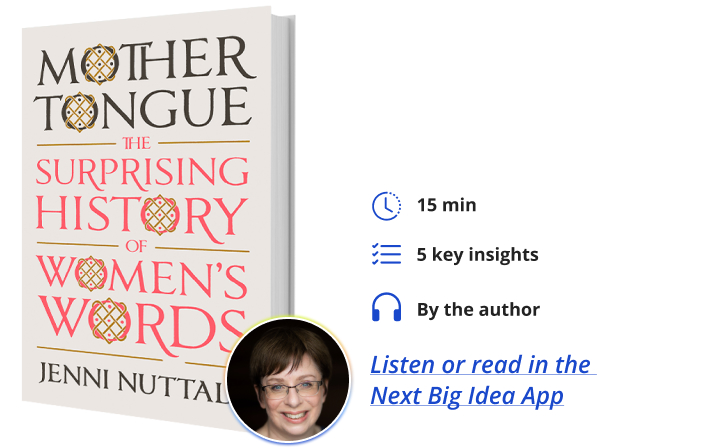 Mother Tongue: The Surprising History of Women's Words
By Jenni Nuttall
An enlightening linguistic journey through a thousand years of feminist language—and what we can learn from the vivid vocabulary that English once had for women's bodies, experiences, and sexuality. Listen to our Book Bite summary, read by author Jenni Nuttall, in the Next Big Idea App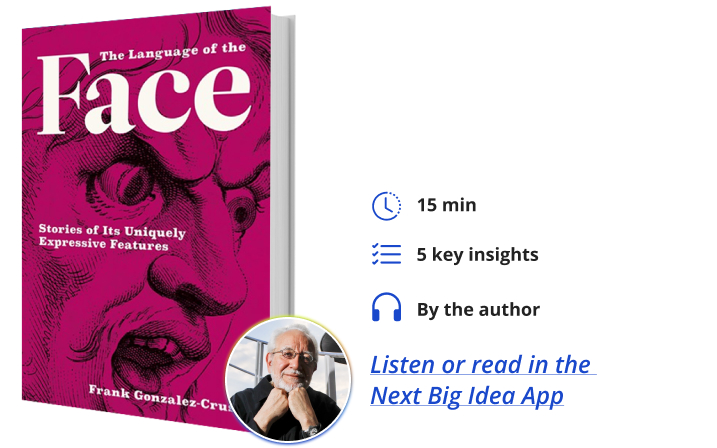 The Language of the Face: Stories of Its Uniquely Expressive Features
By Frank Gonzalez-Crussi
A broad and riveting cultural history of physiognomy, exploring how the desire to divine deeper meaning from our looks has compelled humans for millennia. Listen to our Book Bite summary, read by author Frank Gonzalez-Crussi, in the Next Big Idea App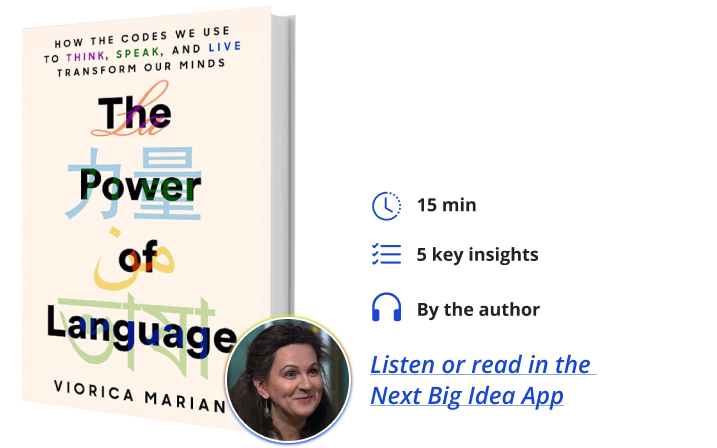 The Power of Language: How the Codes We Use to Think, Speak, and Live Transform Our Minds
By Viorica Marian
A Northwestern University psychologist reveals how to harness the power of language to develop our critical reasoning skills, improve decision-making under pressure, and much more. Listen to our Book Bite summary, read by author Viorica Marian, in the Next Big Idea App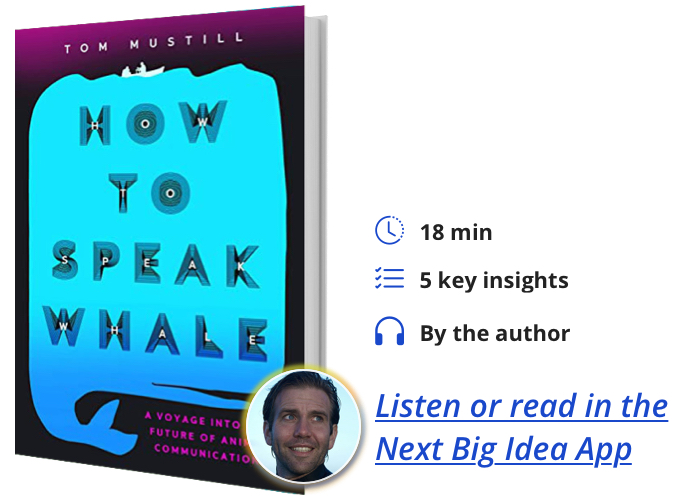 How to Speak Whale: A Voyage into the Future of Animal Communication
By Tom Mustill
What if animals and humans could speak to one another? A nature documentarian—who went viral when a thirty-ton humpback whale breached onto his kayak—asks this question in his thrilling investigation into whale science and animal communication. Listen to our Book Bite summary, read by author Tom Mustill, in the Next Big Idea App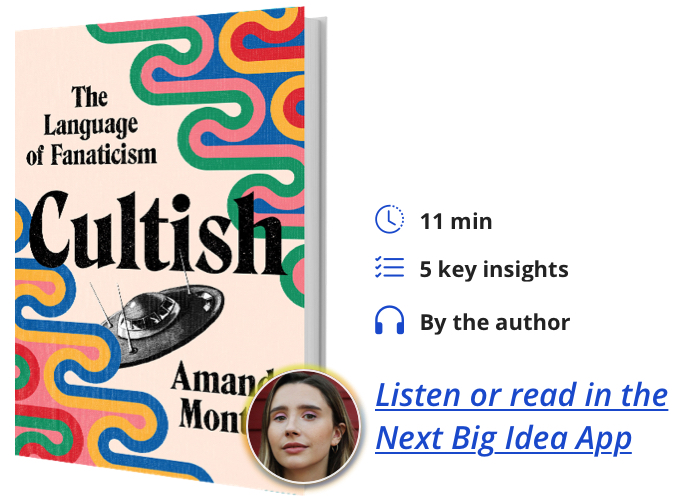 Cultish: The Language of Fanaticism
By Amanda Montell
The author of the widely praised Wordslut analyzes the social science of cult influence: how cultish groups from Jonestown and Scientology to SoulCycle and social media gurus use language as the ultimate form of power. Listen to our Book Bite summary, read by author Amanda Montell, in the Next Big Idea App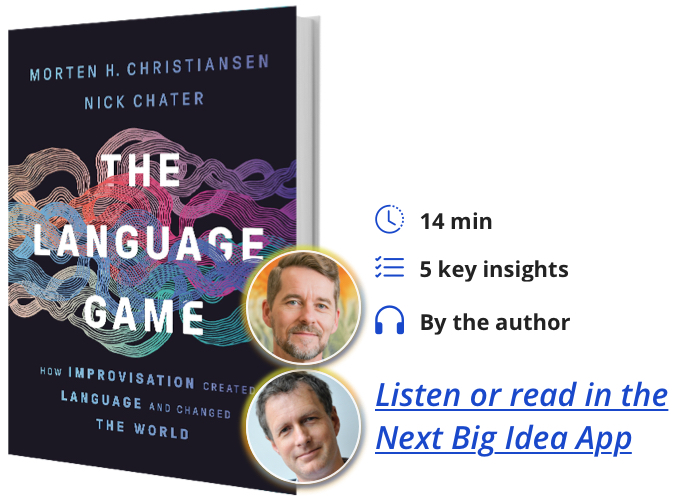 The Language Game: How Improvisation Created Language and Changed the World
By Morten H. Christiansen and Nick Chater
Two cognitive scientists find compelling solutions to major mysteries like the origins of languages and how language learning is possible, and to long-running debates such as whether having two words for "blue" changes what we see. Listen to our Book Bite summary, read by co-authors Morten H. Christiansen and Nick Chater, in the Next Big Idea App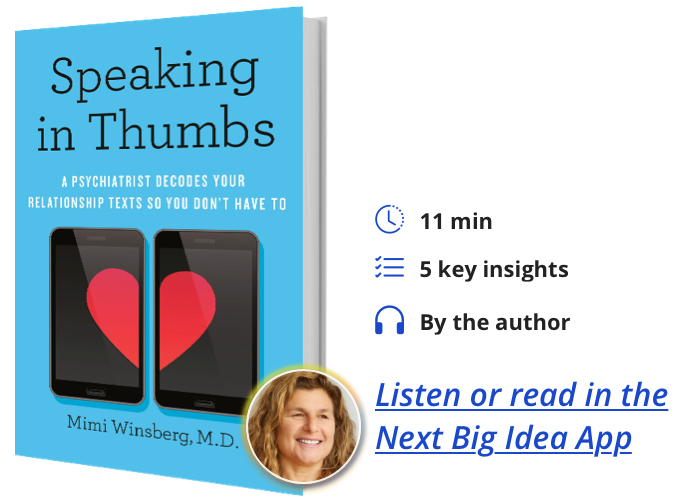 Speaking in Thumbs: A Psychiatrist Decodes Your Relationship Texts So You Don't Have To
By Mimi Winsberg
From a Harvard- and Stanford-trained psychiatrist comes an essential look at the love language of texts, helping you decipher the personalities of online daters, the subtle signals from your romantic partner, and the red flags hiding in plain sight. Listen to our Book Bite summary, read by author Mimi Winsberg, in the Next Big Idea App
The Key Ideas in 15 Minutes
"If you are going to get anywhere in life, you have to read a lot of books," Roald Dahl once famously said. The only trouble is, reading even one book from cover to cover takes hours—and you may not have many hours to spare.
But imagine for a moment: What if you could read a groundbreaking new book every day? Or even better, what if you could invite a world-renowned thinker into your earbuds, where they personally describe the 5 key takeaways from their work in just 15 minutes?
With the Next Big Idea App, we've turned this fantasy into a reality. We partnered with hundreds of acclaimed authors to create "Book Bites," short audio summaries of the latest nonfiction that are prepared and read aloud by the authors themselves. Discover cutting-edge leadership skills, productivity hacks, the science of happiness and well-being, and much more—all in the time it takes to drive to work or walk the dog.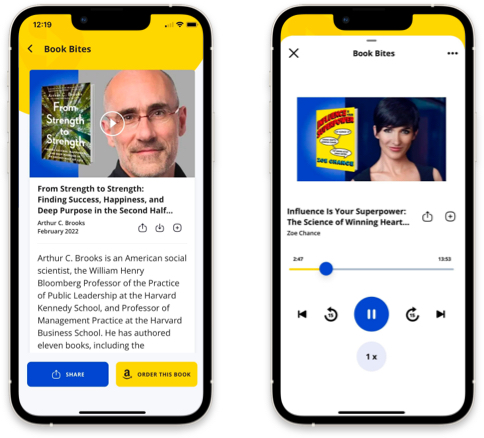 "I love this app! The Book Bites are brilliant, perfect to have in airports, waiting rooms, anywhere I need to not doomscroll… You guys are the best!" – Missy G.
Go Deeper with a Next Big Idea Club Membership
The Next Big Idea App is free for anyone to try—and if you love it, we invite you to become an official member of the Next Big Idea Club. Membership grants you unlimited access to Book Bites and unlocks early-release, ad-free episodes of our LinkedIn-partnered podcast. You also gain entry to our private online discussion group, where you can talk big ideas with fellow club members and join exclusive live Q&A sessions with featured authors.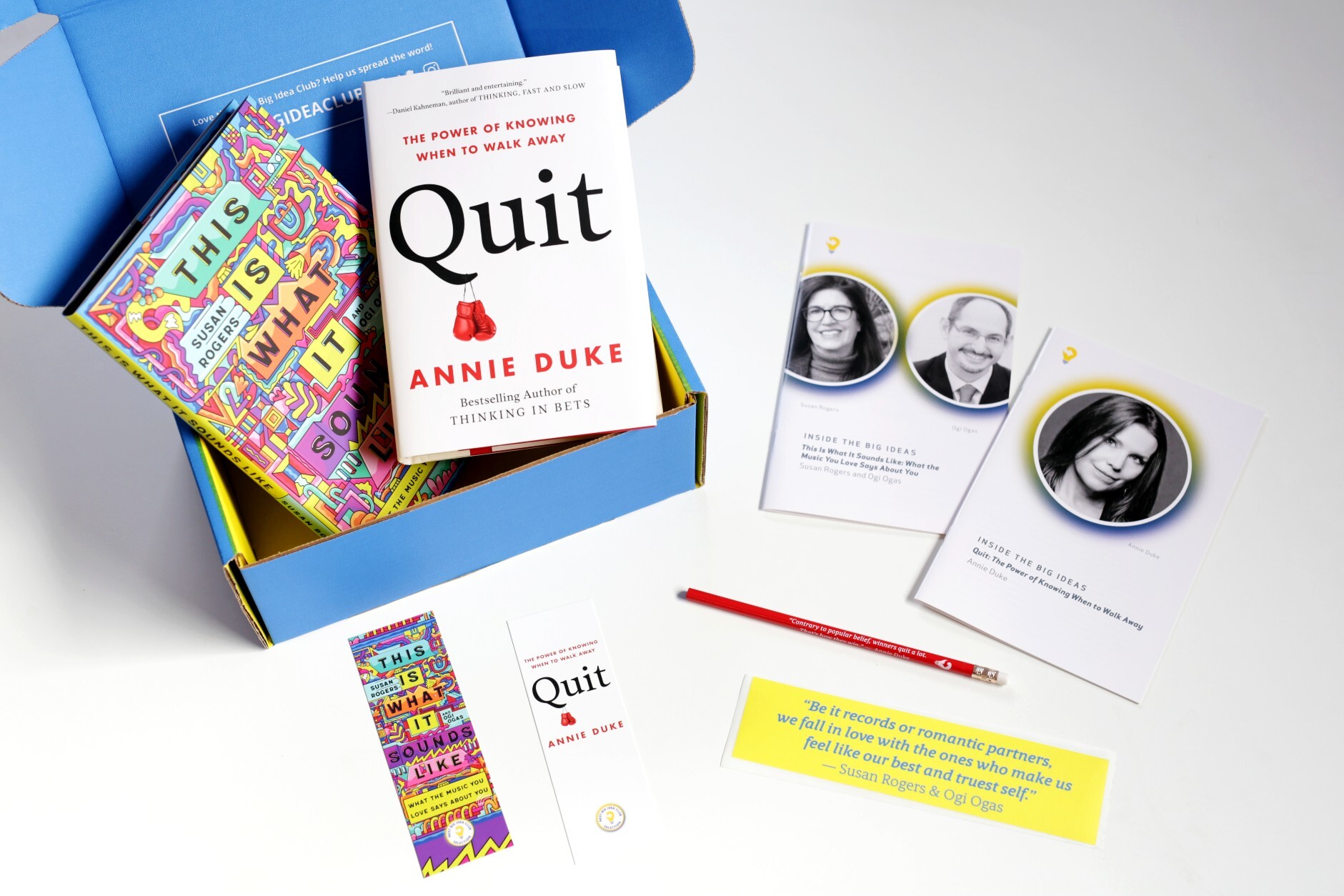 For a more focused learning experience, we recommend a Hardcover or eBook Membership. Every few months, legendary authors and club curators Malcolm Gladwell, Susan Cain, Adam Grant, and Daniel Pink select two new nonfiction books as the must-reads of the season. We then send hardcover copies straight to your doorstep, or eBook versions to your favorite digital device. We also collaborate with the authors of selected books to produce original reading guides and premium video e-courses, 50-minute master classes that take you step by step through their most life-changing ideas. And yes, it's all available through the Next Big Idea App.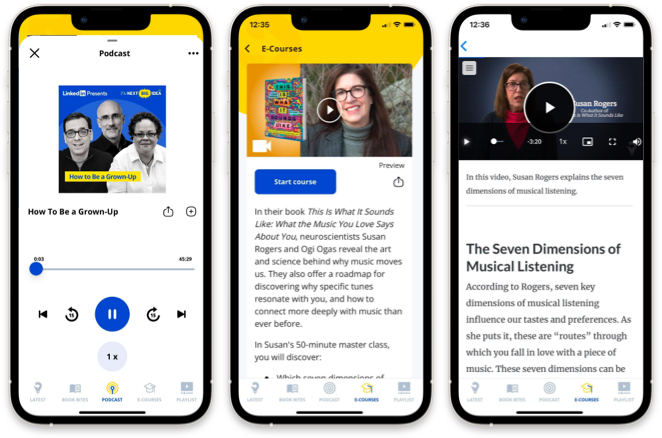 "My biggest Thank You is for the quality of book selections so far. I look on my shelf and see these great titles, and I find myself taking down one or two each month to reread an underlined passage. Full marks to all involved!" – Tim K.
Learn Faster, from the World's Leading Thinkers
Whether you prefer to read, listen, or watch, the Next Big Idea is here to help you work smarter and live better. Wake up with an always-fresh Idea of the Day, the perfect shot of inspiration to go with your morning coffee. Then dive into one of our Challenges, hand-picked collections of Book Bites that form crash courses in subjects like communication, motivation, and career acceleration. Later, watch the playback of an interview with U.S. Surgeon General Vivek Murthy, Stanford psychologist Jennifer Eberhardt, or philosopher John Kaag. And be sure to check the "Events" tab in the app, so that you can join an upcoming live Q&A and personally chat with the next featured thought leader.
If you're hoping to grow as a person or as a professional, we hope you'll join us and tens of thousands of others who enjoy the Next Big Idea. Get started by downloading the app today!