Today is February 1st, which means that Black History Month has officially begun! It's time to honor the struggles and celebrate the triumphs of Black Americans throughout their long fight for equality.
But where to begin? If you're ready to gain new insight on the past and present realities of being Black in America, we recommend the seven eye-opening books below.
Download the Next Big Idea App for "Book Bite" summaries of hundreds of new nonfiction books like these.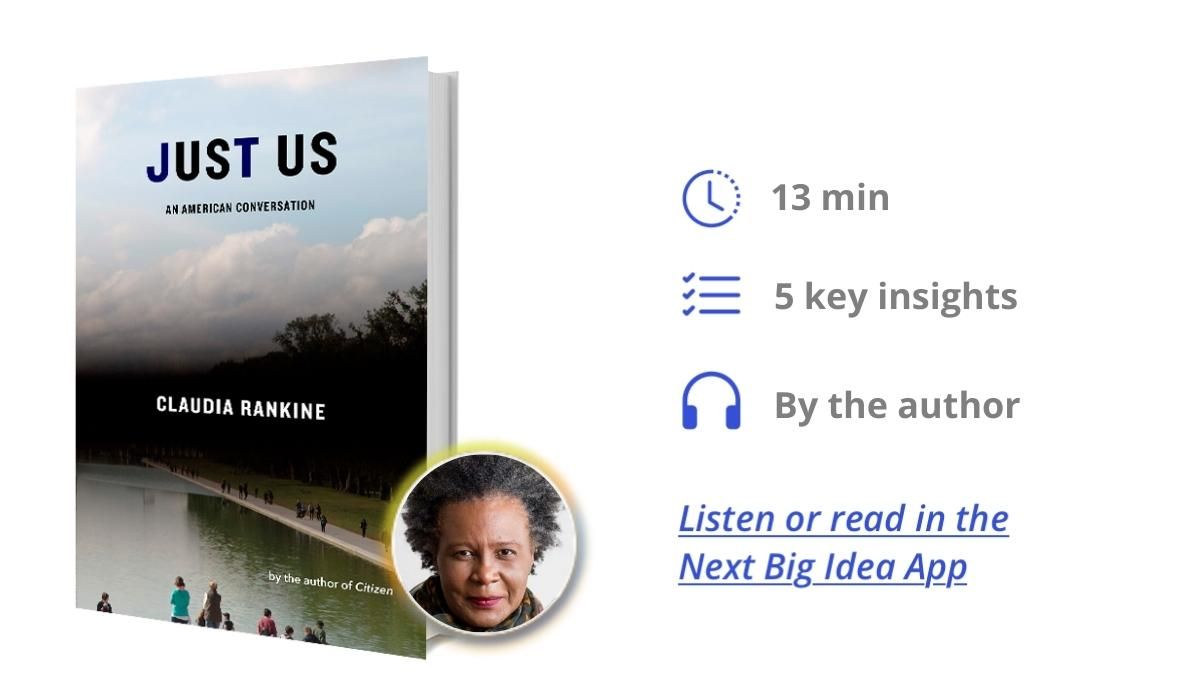 Just Us: An American Conversation
By Claudia Rankine
This brilliant assembly of essays, poems, documents, and images disrupts the false comfort of our culture's liminal and private spaces―the airport, the theater, the dinner party, the voting booth―where politeness deflects true engagement with the realities of race and racism. Listen to our Book Bite summary, read by author Claudia Rankine, in the Next Big Idea App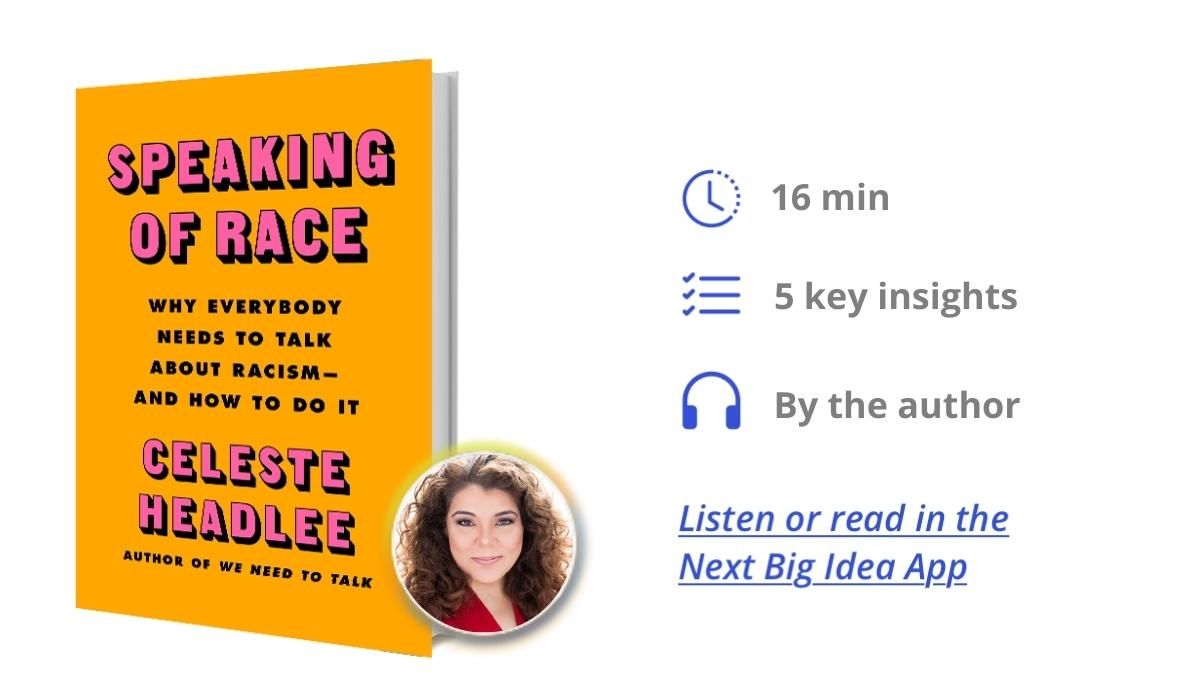 Speaking of Race: Why Everybody Needs to Talk About Racism―and How to Do It
By Celeste Headlee
In this urgently needed guide, the PBS host, award-winning journalist, and author of We Need to Talk teaches us how to have productive conversations about race, offering insights, advice, and support. Listen to our Book Bite summary, read by author Celeste Headlee, in the Next Big Idea App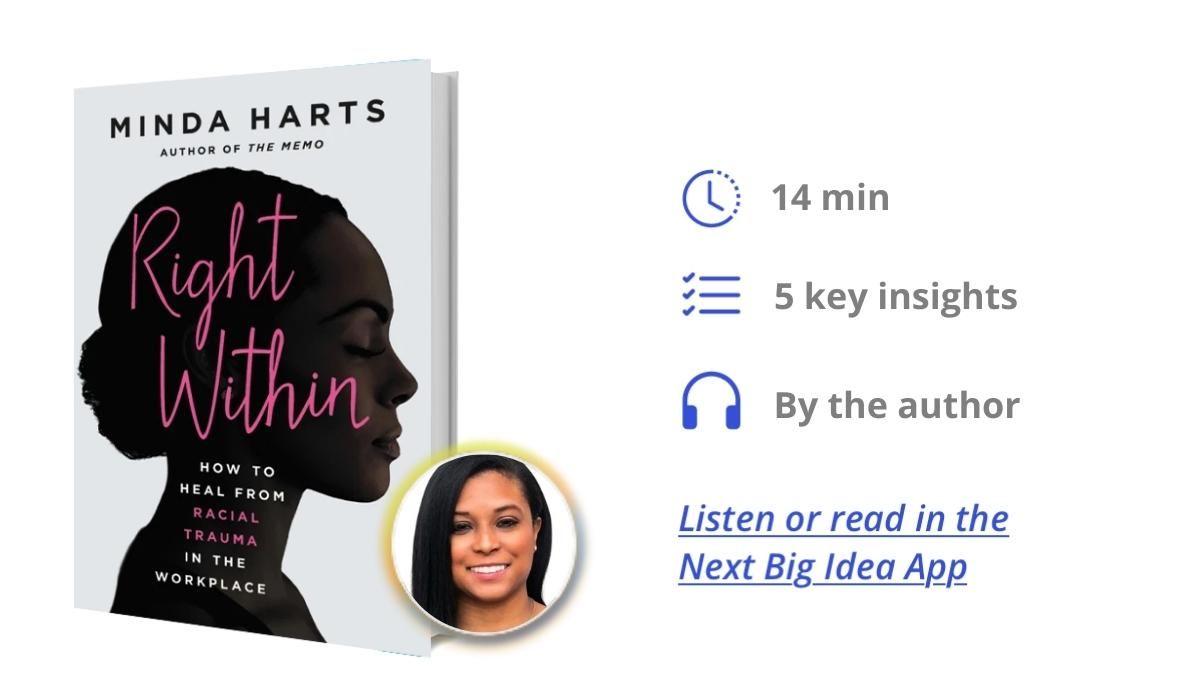 Right Within: How to Heal from Racial Trauma in the Workplace
By Minda Harts
Right Within offers strategies for women of color to speak up during racialized moments with managers and clients, work through past triggers they may not even know still cause pain, and reframe past career disappointments as opportunities to grow into a new path. Listen to our Book Bite summary, read by author Minda Harts, in the Next Big Idea App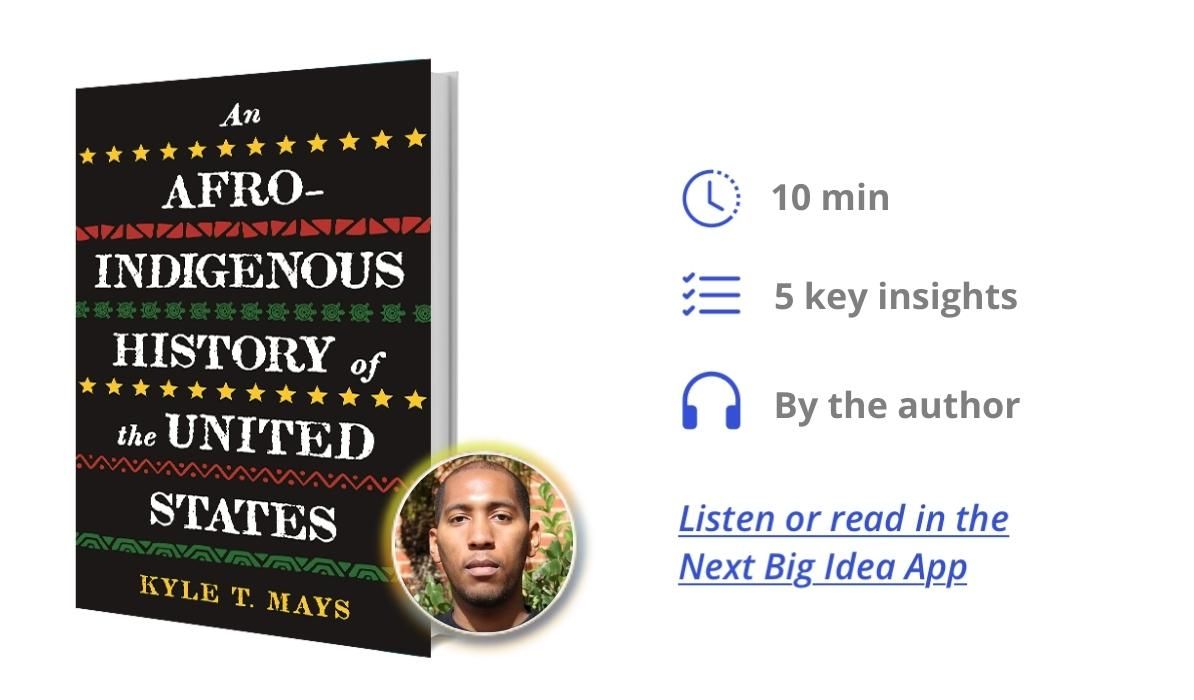 An Afro-Indigenous History of the United States
By Kyle T. Mays
Beginning with pre-Revolutionary America and moving into the movement for Black lives and contemporary Indigenous activism, a historian argues that the foundations of the U.S. are rooted in antiblackness and settler colonialism, and that these parallel oppressions continue into the present. Listen to our Book Bite summary, read by author Kyle T. Mays, in the Next Big Idea App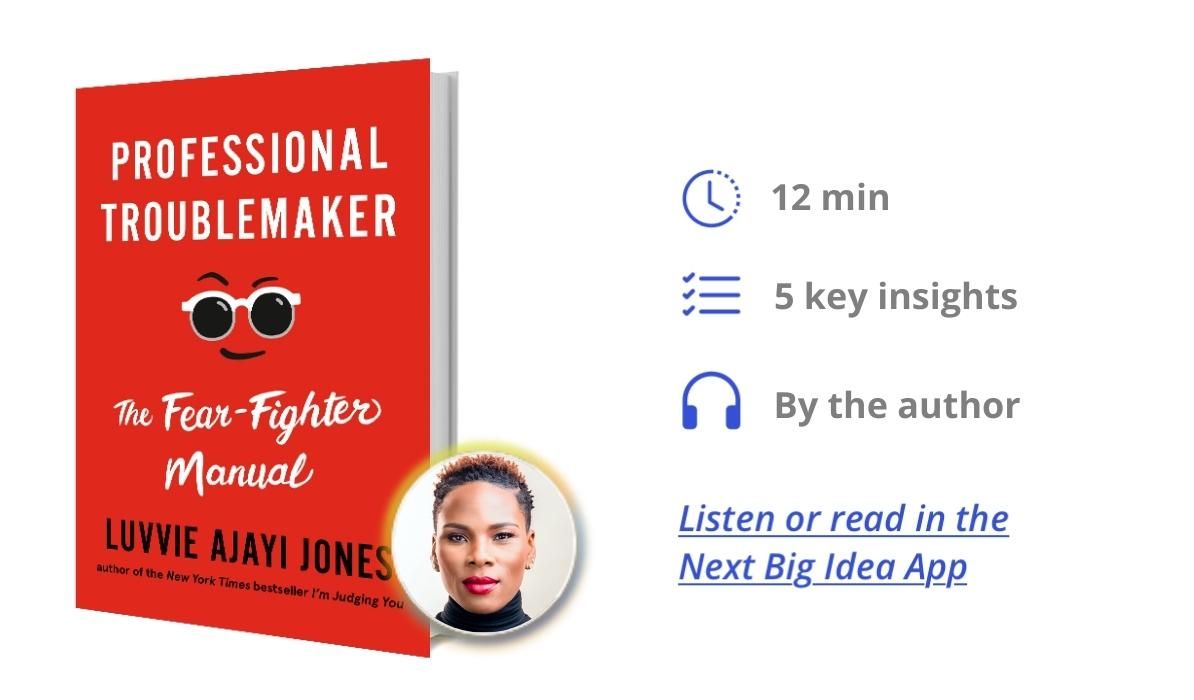 Professional Troublemaker: The Fear-Fighter Manual
By Luvvie Ajayi Jones
With humor and honesty, and guided by the influence of her professional troublemaking Nigerian grandmother, Funmilayo Faloyin, an award-winning author walks us through what we must get right within ourselves before we can do the things that scare us. Listen to our Book Bite summary, read by author Luvvie Ajayi Jones, in the Next Big Idea App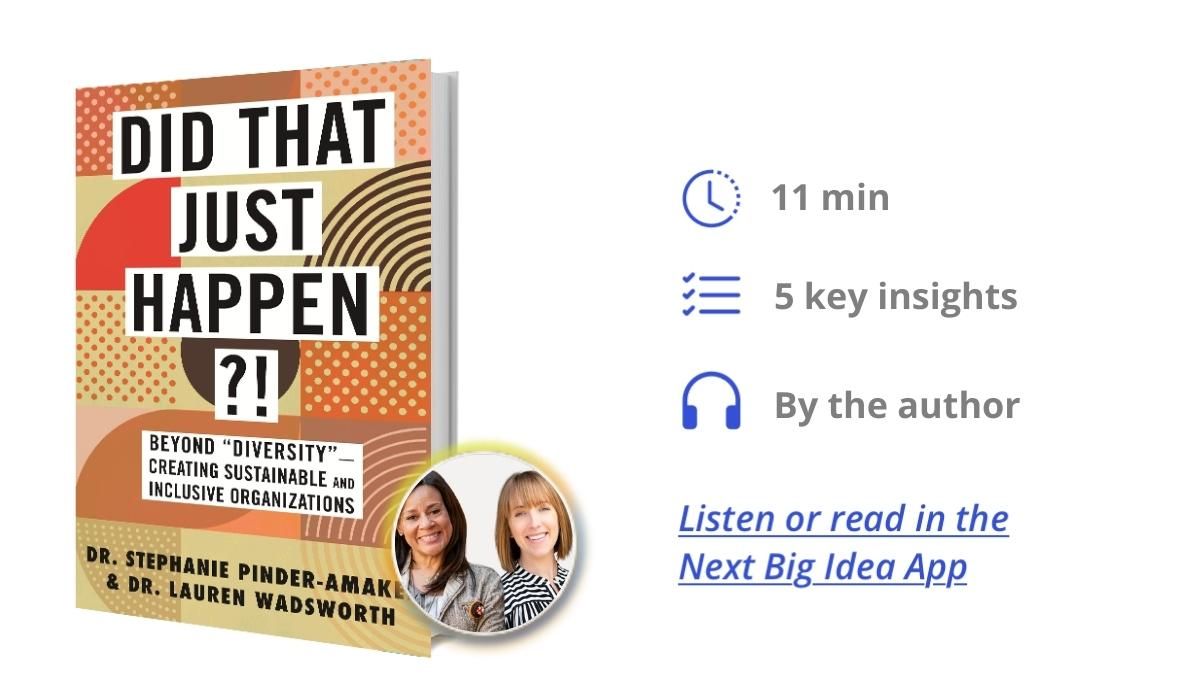 Did That Just Happen?!: Beyond "Diversity"―Creating Sustainable and Inclusive Organizations
By Stephanie Pinder-Amaker and Lauren Wadsworth
Offering real-life accounts that illustrate common workplace occurrences around inclusivity, this handbook breaks down ways that organizations (and all people) can improve their cultural awareness and become more equitable in their work and personal relationships. Listen to our Book Bite summary, read by co-authors Stephanie Pinder-Amaker and Lauren Wadsworth, in the Next Big Idea App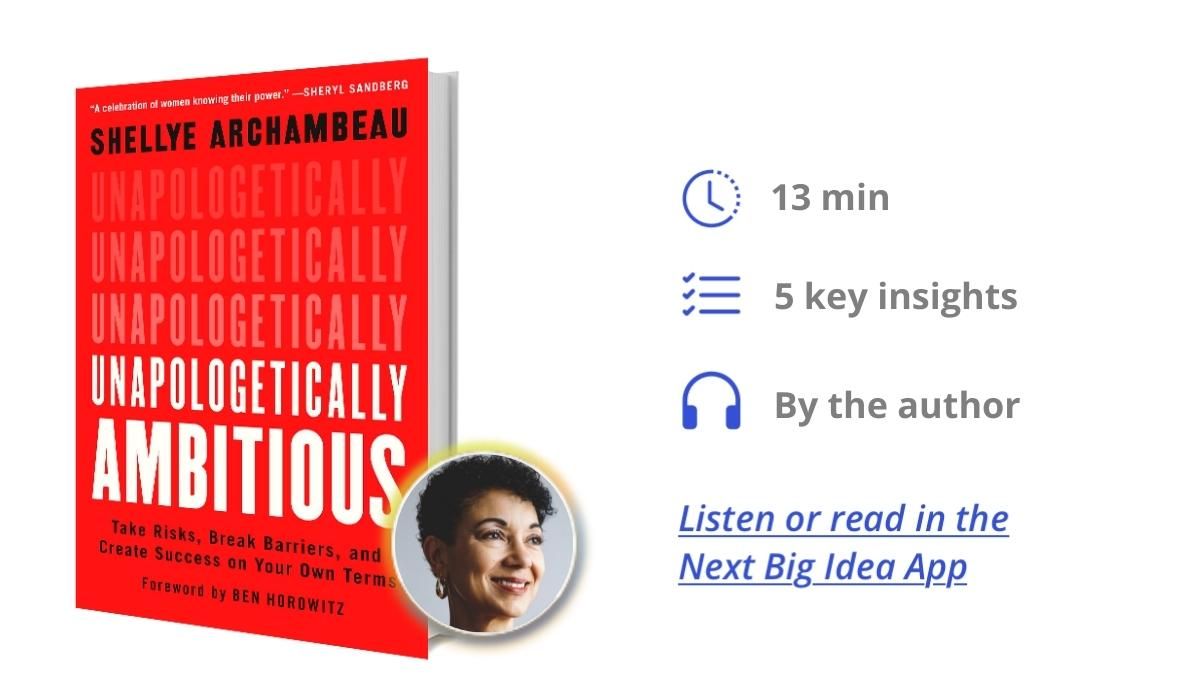 Unapologetically Ambitious: Take Risks, Break Barriers, and Create Success on Your Own Terms
By Shellye Archambeau
Full of empowering wisdom from one of Silicon Valley's first female African American CEOs, this inspiring leadership book offers a blueprint for how to achieve your personal and professional goals. Listen to our Book Bite summary, read by author Shellye Archambeau, in the Next Big Idea App
To enjoy Book Bites from anywhere, download the Next Big Idea app today: