We've all seen the reports: Amazon and Walmart are mistreating their employees. Facebook is driving polarization and fracturing our democracy. With so much harm done in the name of corporate greed, it's easy to believe that business goals simply don't align with the common good.
But in truth, they can. In fact, if companies are willing to step up to the plate and take responsibility for their actions, they can both drive greater profits and make the world a better place. Sound too good to be true? Check out the eight books below to find out for yourself.
Download the Next Big Idea App for "Book Bite" summaries of hundreds of new nonfiction books like these.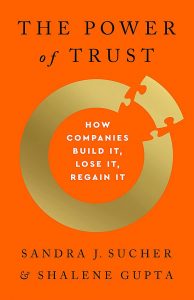 The Power of Trust: How Companies Build It, Lose It, Regain It
By Sandra Sucher and Shalene Gupta
Based on two decades of research and illustrated through vivid storytelling, The Power of Trust examines the economic impact of trust and the science behind it, and conclusively prove that trust is built from the inside out. Listen to our Book Bite summary, read by authors Sandra Sucher and Shalene Gupta, in the Next Big Idea App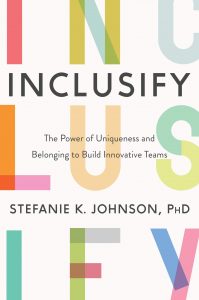 Inclusify: The Power of Uniqueness and Belonging to Build Innovative Teams
By Stefanie K. Johnson
In this groundbreaking guide, a management expert outlines the transformative leadership skill of tomorrow—one that can make it possible to build truly diverse and inclusive teams that value employees' need to belong while still being themselves. Listen to our Book Bite summary, read by author Stefanie K. Johnson, in the Next Big Idea App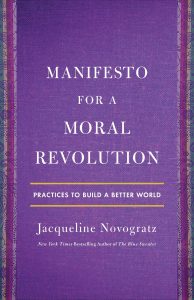 Manifesto for a Moral Revolution: Practices to Build a Better World
By Jacqueline Novogratz
The culmination of thirty years of work developing sustainable solutions for the problems of the poor, Manifesto for a Moral Revolution offers the perspectives necessary for all those―whether ascending the corporate ladder or bringing solar light to rural villages―who seek to leave this world better off than they found it. Listen to our Book Bite summary, read by author Jacqueline Novogratz, in the Next Big Idea App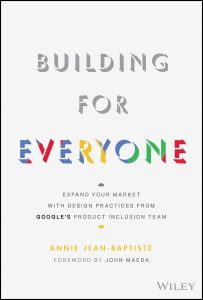 Building for Everyone: Expand Your Market with Design Practices from Google's Product Inclusion Team
By Annie Jean-Baptiste
For years, Google has set the standard for innovative products and business practices. And now, their Head of Product Inclusion shows how any organization can cultivate inclusive teams where diversity becomes a source of strength and creativity. Listen to our Book Bite summary, read by author Annie Jean-Baptiste, in the Next Big Idea App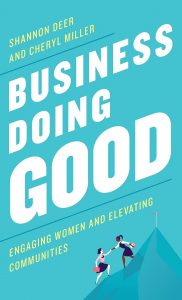 Business Doing Good: Engaging Women and Elevating Communities
By Shannon Deer and Cheryl Miller
Business Doing Good outlines six principles business leaders can implement to effectively hire women who have experienced incarceration, poverty, addiction, and/or engagement in the sex trade. Listen to our Book Bite summary, read by authors Shannon Deer and Cheryl Miller, in the Next Big Idea App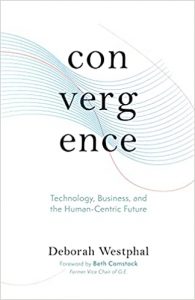 Convergence: Technology, Business, and the Human-Centric Future
By Deborah Westphal
A leader in future-focused strategy leverages her experiences working with some of the world's most innovative business leaders, to show how the interests of people (as human beings, not customers), overlap with those of companies in ways never before seen. Listen to our Book Bite summary, read by author Deborah Westphal, in the Next Big Idea App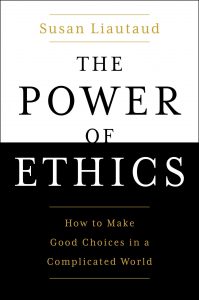 The Power of Ethics: How to Make Good Choices in a Complicated World
By Susan Liautaud
When we're young, our parents and guardians often try to teach us right from wrong. But as we get older, we realize that moral decision-making usually isn't so black and white. For anyone hoping to both be good personally and do good in the world, The Power of Ethics is a must-read. Listen to our Book Bite summary, read by author Susan Liautaud, in the Next Big Idea App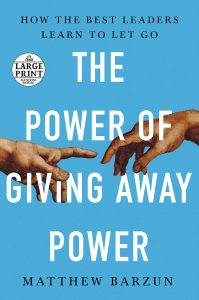 The Power of Giving Away Power: How the Best Leaders Learn to Let Go
By Matthew Barzun
Some leaders do what most leaders dread—they give away power. That's how Visa reimagined how we pay for things, how Wikipedia beat the richest company in the world, and how Barack Obama and his grassroots team revolutionized political campaigning. Listen to our Book Bite summary, read by author Matthew Barzun, in the Next Big Idea App
To enjoy Book Bites from anywhere, download the Next Big Idea app today: