If physical or mental illness has ever touched your life, you know the deep loneliness that it can bring. While you fight to get your health back on track, you're also afraid that no one understands your struggle.
Fortunately, people do understand—because they've been there, too. And they've written books that help demystify and destigmatize the experience of being physically or mentally unwell. To see for yourself, check out the nine sobering yet inspiring reads below.
Download the Next Big Idea App for "Book Bite" summaries of hundreds of new nonfiction books like these—all prepared and read by the authors themselves.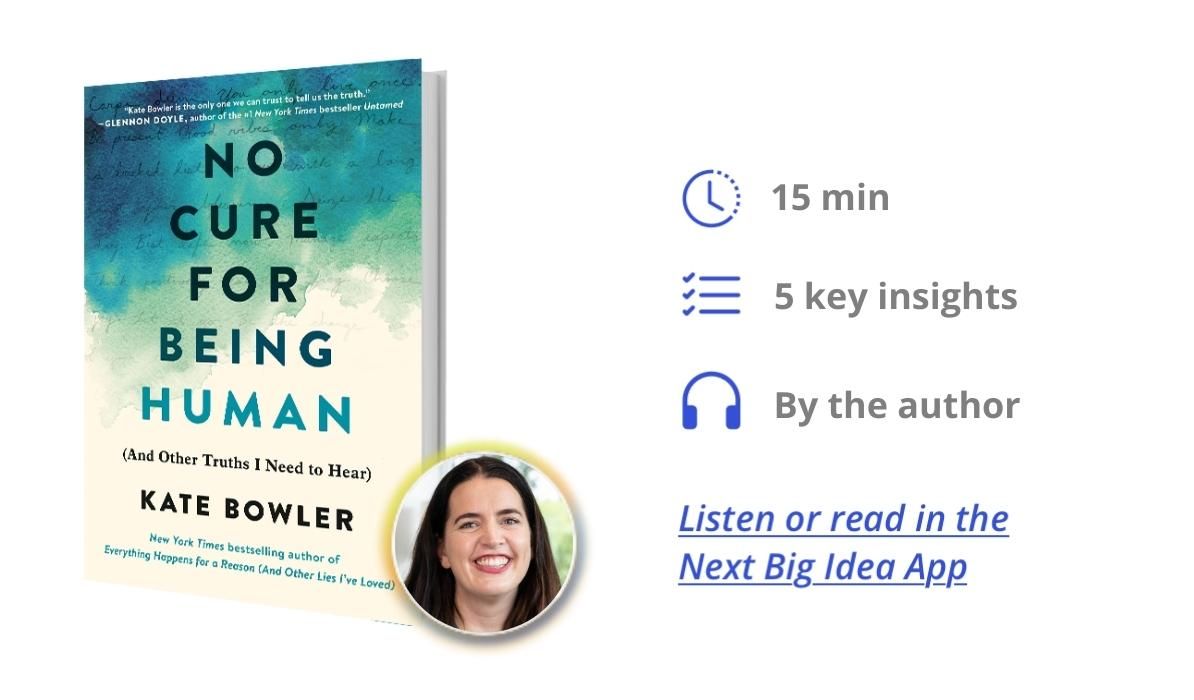 No Cure for Being Human: (And Other Truths I Need to Hear)
By Kate Bowler
With dry wit and unflinching honesty, a Duke Divinity School professor grapples with her cancer diagnosis, her ambition, and her faith as she tries to come to terms with her limitations in a culture that says anything is possible. Listen to our Book Bite summary, read by author Kate Bowler, in the Next Big Idea App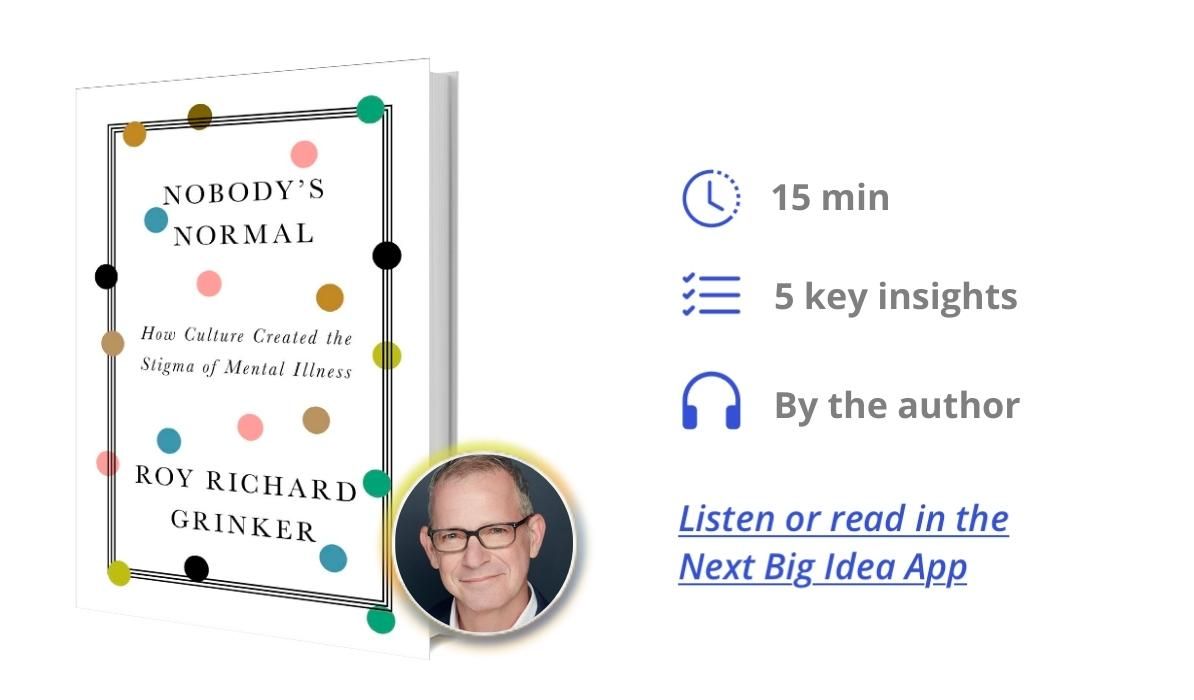 Nobody's Normal: How Culture Created the Stigma of Mental Illness
By Roy Richard Grinker
An anthropologist chronicles the progress and setbacks in the struggle against mental illness stigma―from the 18th century, through America's major wars, and into today's high-tech economy. Listen to our Book Bite summary, read by author Roy Richard Grinker, in the Next Big Idea App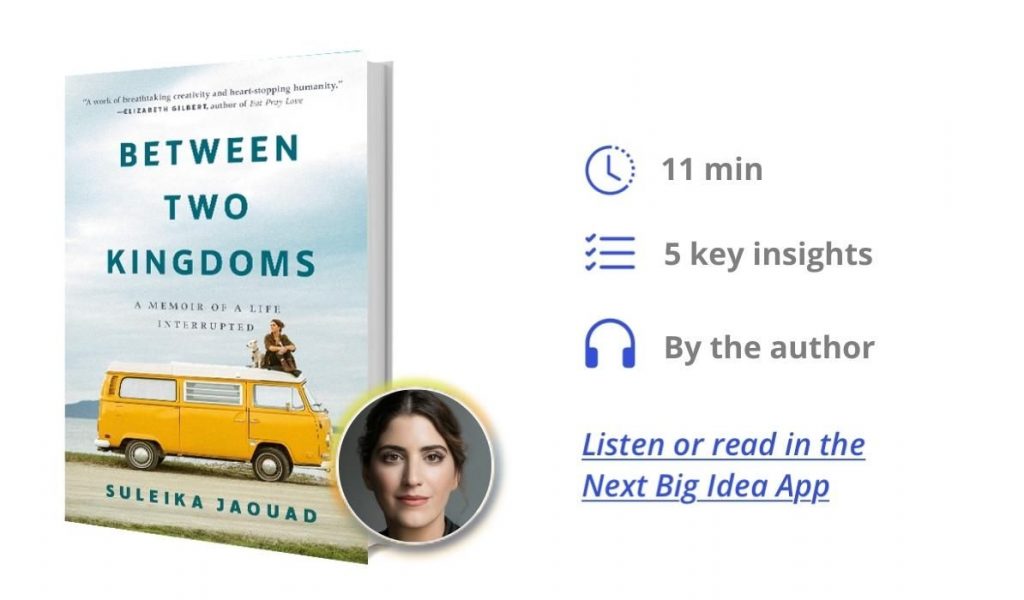 Between Two Kingdoms: A Memoir of a Life Interrupted
By Suleika Jaouad
A searing, deeply moving memoir of illness and recovery that traces one young woman's journey from diagnosis to remission to re-entry into "normal" life—from the author of the Life, Interrupted column in the New York Times. Listen to our Book Bite summary, read by author Suleika Jaouad, in the Next Big Idea App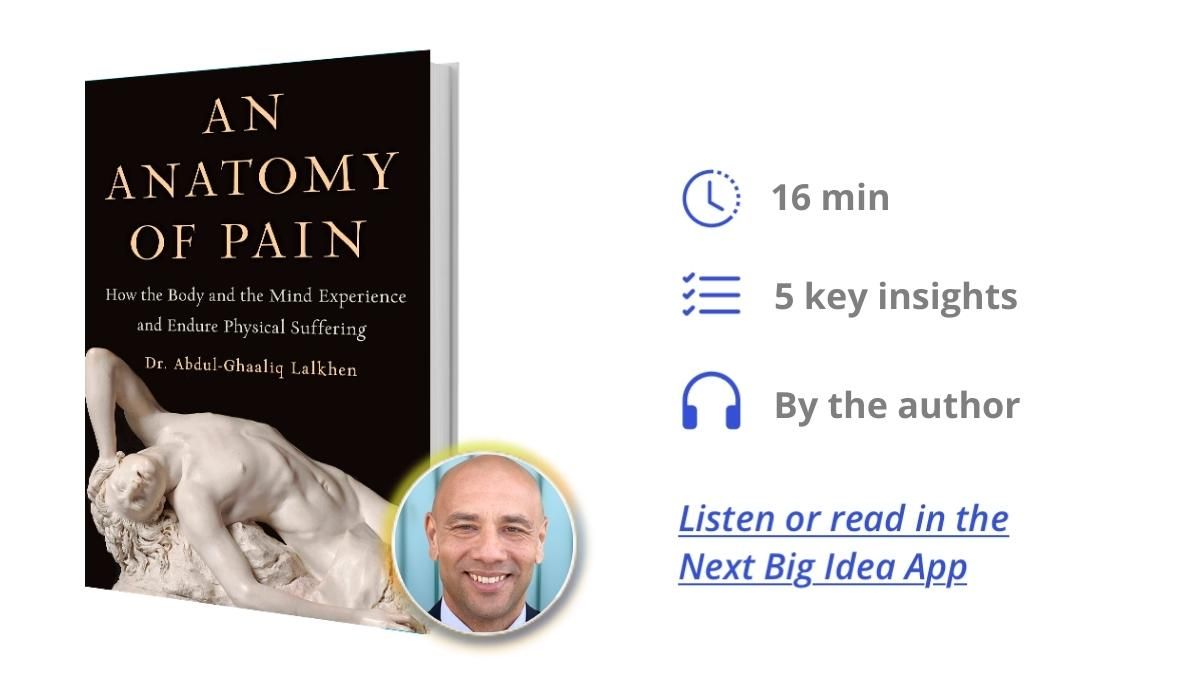 An Anatomy of Pain: How the Body and the Mind Experience and Endure Physical Suffering
By Abdul-Ghaaliq Lalkhen
Written by a medical expert trained as an anesthesiologist, An Anatomy of Pain is the first book to clearly explain the current issues and complexities surrounding the treatment of pain and how society deals with those in pain, as well as how our bodies relate to pain. Listen to our Book Bite summary, read by author Abdul-Ghaaliq Lalkhen, in the Next Big Idea App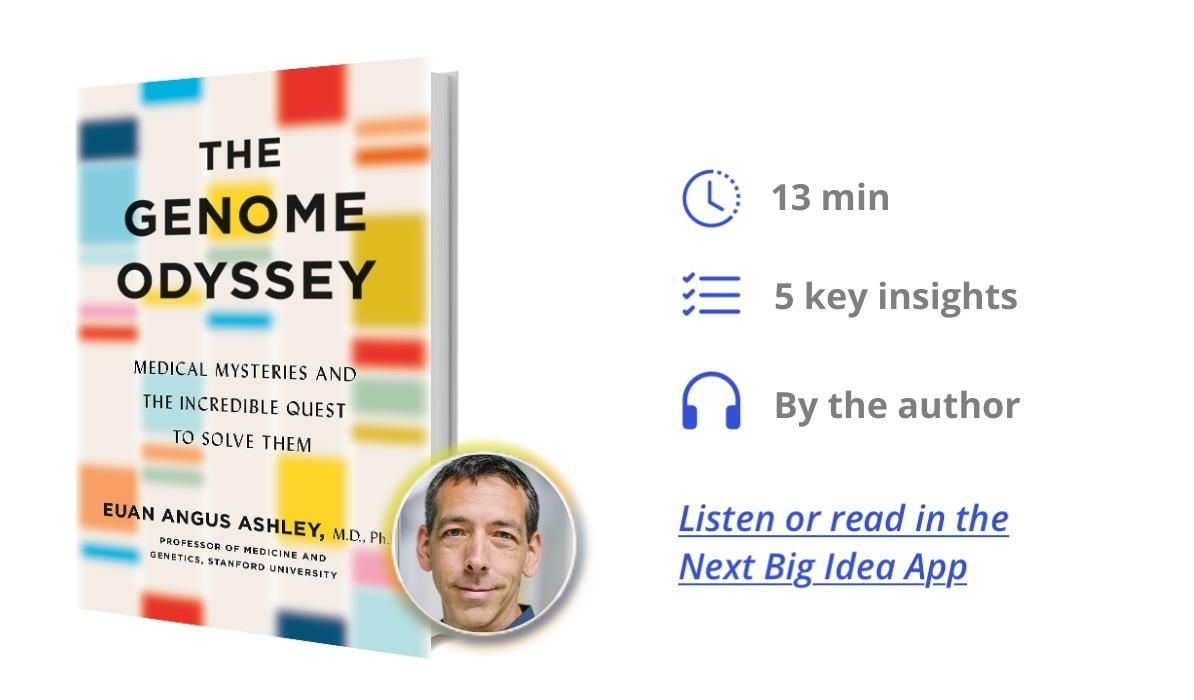 The Genome Odyssey: Medical Mysteries and the Incredible Quest to Solve Them
By Euan Angus Ashley
A Stanford professor of medicine and genetics brings the breakthroughs of precision medicine to vivid life through the real diagnostic journeys of his patients and the tireless efforts of his fellow doctors and scientists as they hunt to prevent, predict, and beat disease. Listen to our Book Bite summary, read by author Euan Angus Ashley, in the Next Big Idea App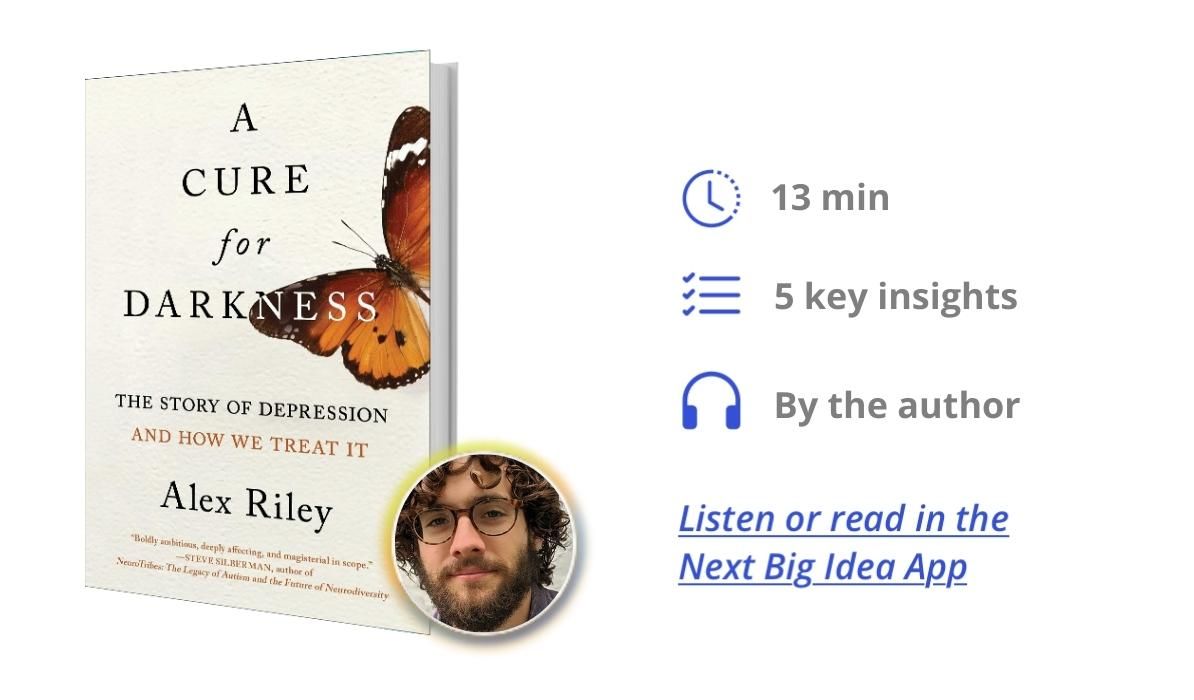 A Cure for Darkness: The Story of Depression and How We Treat It
By Alex Riley
Reporting on the field of global mental health from its colonial past to the present day, an award-winning science writer highlights a range of scalable therapies, including how a group of grandmothers stands on the frontline of a mental health revolution. Listen to our Book Bite summary, read by author Alex Riley, in the Next Big Idea App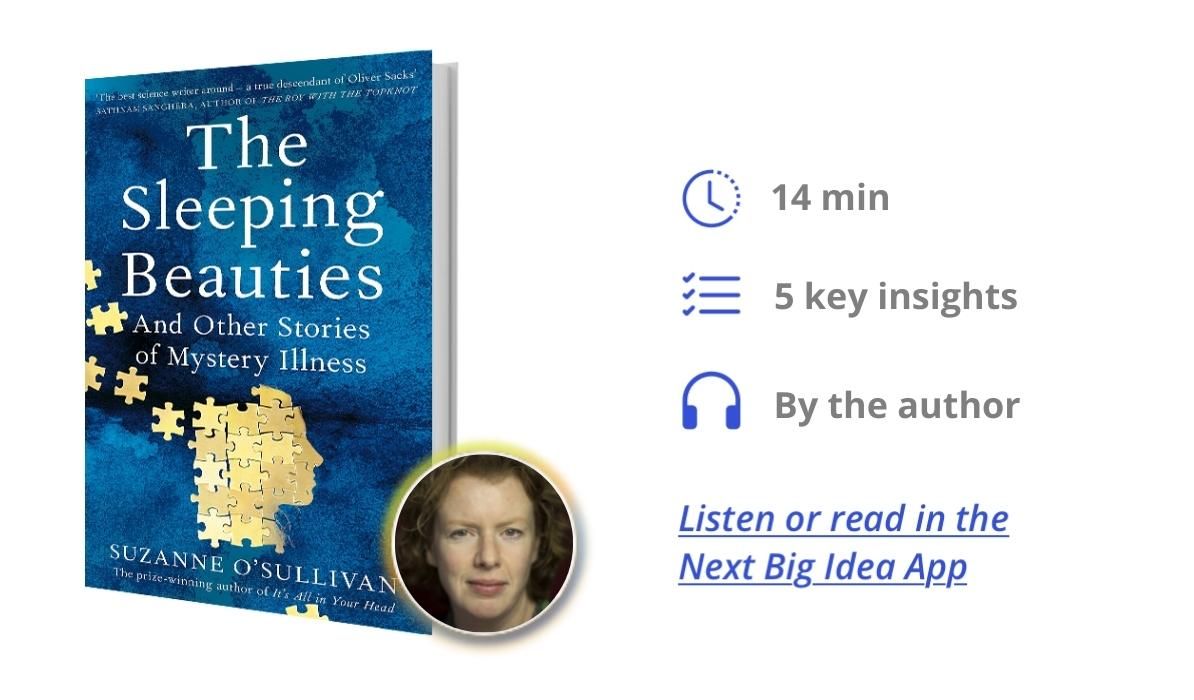 The Sleeping Beauties: And Other Stories of Mystery Illness
By Suzanne O'Sullivan
Inspired by a poignant encounter with the sleeping refugee children of Sweden, a Wellcome Prize-winning neurologist travels the world to visit other communities who have also been subject to outbreaks of so-called "mystery" illnesses. Listen to our Book Bite summary, read by author Suzanne O'Sullivan, in the Next Big Idea App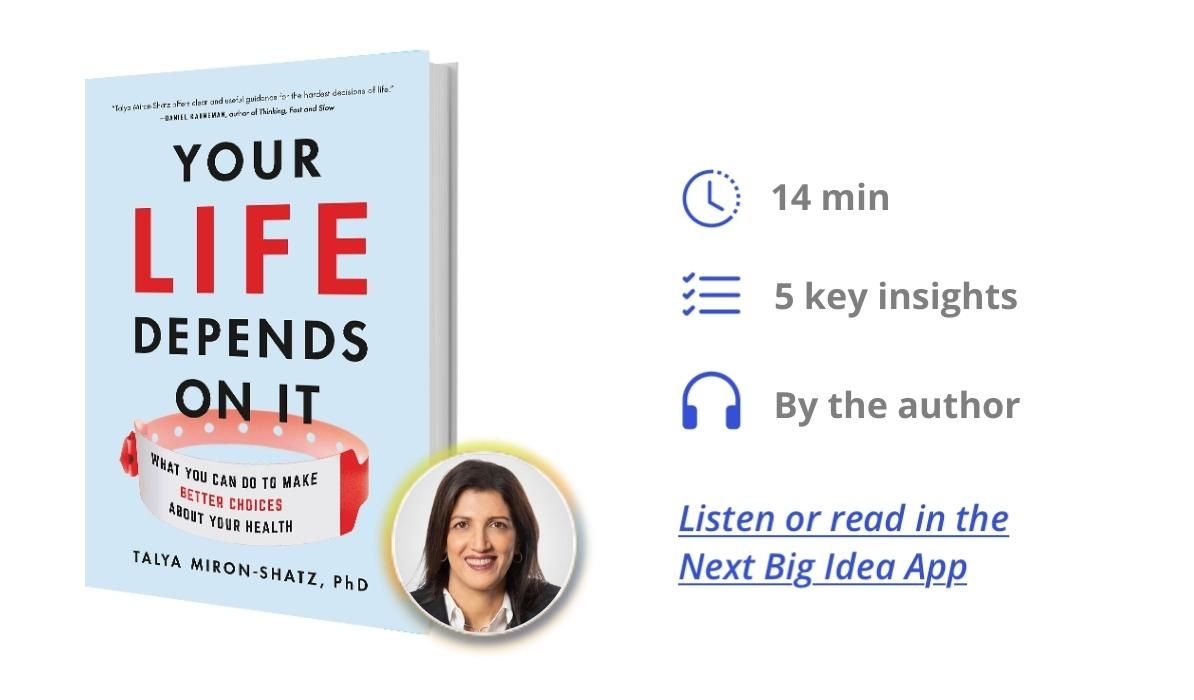 Your Life Depends on It: What You Can Do to Make Better Choices About Your Health
By Talya Miron-Shatz
A behavioral economics researcher explores the preventable ways we make bad choices about everything from nutrition to medication, from pregnancy to end-of-life care. She reveals how the medical system can set us up for success or failure and maps a model for better doctor-patient relationships. Listen to our Book Bite summary, read by author Talya Miron-Shatz, in the Next Big Idea App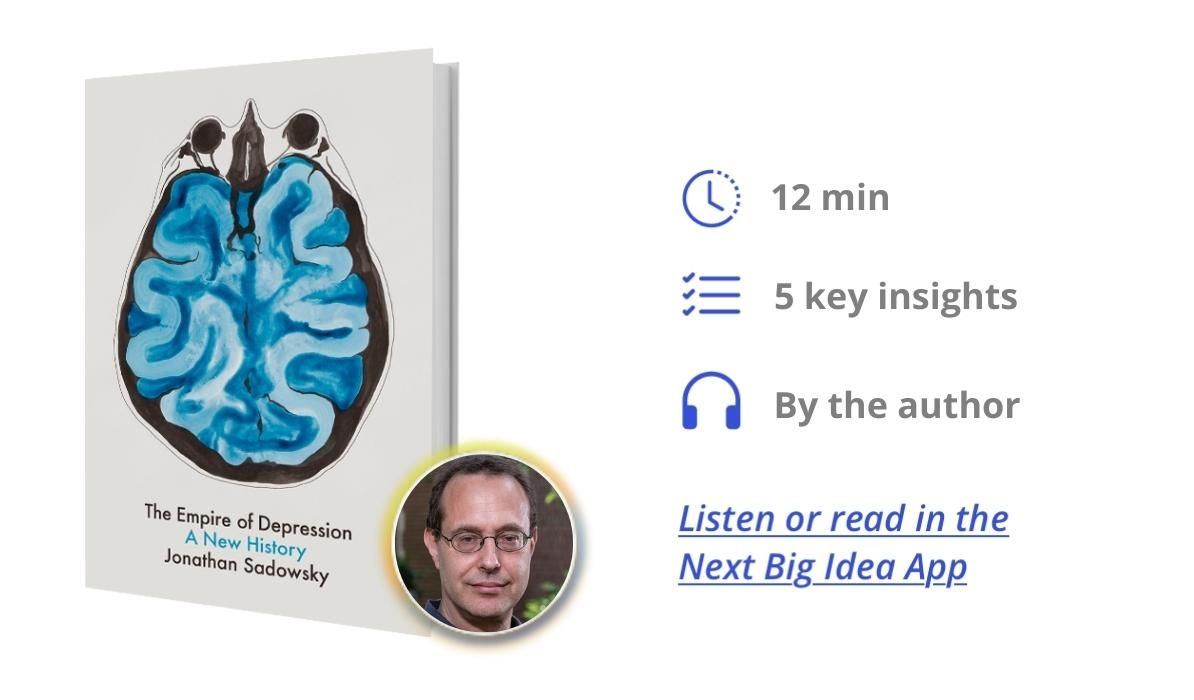 The Empire of Depression: A New History
By Jonathan Sadowsky
Revealing the continuity of human distress across time and place, an award-winning historian shows us how different cultures have experienced intense mental anguish, and how they have tried to alleviate it. Listen to our Book Bite summary, read by author Jonathan Sadowsky, in the Next Big Idea App
To enjoy Book Bites from anywhere, download the Next Big Idea app today: