Every season, the Next Big Idea Club editorial staff reviews dozens of upcoming books to identify the most exciting, must-read nonfiction titles. We start with a broad pool of nominees, and then share them with our curators—Adam Grant, Susan Cain, Daniel Pink, and Malcolm Gladwell—to identify a small handful finalists and, ultimately, two official season selections.
Today, it's our pleasure to share our list of six finalists for Season 16! Without further ado, the new books we're most excited about are…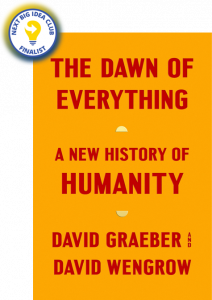 The Dawn of Everything: A New History of Humanity
By David Graeber and David Wengrow
Publication Date: November 9, 2021
A dramatically new understanding of human history, challenging our most fundamental assumptions about social evolution―from the development of agriculture and cities to the origins of the state, democracy, and inequality―and revealing new possibilities for human emancipation. View on Amazon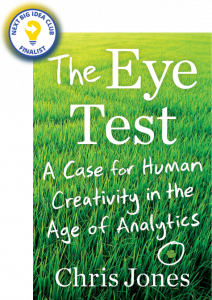 The Eye Test: A Case for Human Creativity in the Age of Analytics
By Chris Jones
Publication Date: January 11, 2022
In a world increasingly ruled by numbers and algorithms, award-winning journalist Chris Jones makes a compelling case for a more personal approach to analytical thinking​.​ View on Amazon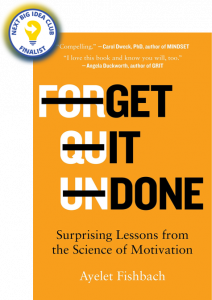 Get It Done: Surprising Lessons from the Science of Motivation
By Ayelet Fishbach
Publication Date: January 4, 2022
Psychologist and behavioral scientist Ayelet Fishbach presents a new theoretical framework for self-motivated action, explaining how to identify the right goals, attack the "middle problem," battle temptations, use the help of others around you, and much more. View on Amazon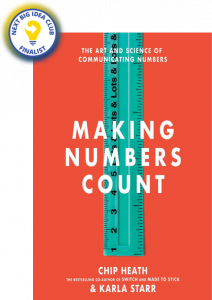 Making Numbers Count: The Art and Science of Communicating Numbers
By Chip Heath and Karla Starr
Publication Date: January 11, 2022
A clear, practical, first-of-its-kind guide to communicating and understanding numbers and data—from bestselling business author Chip Heath. View on Amazon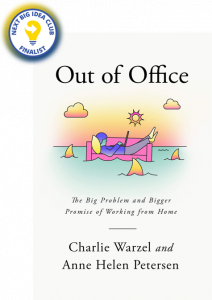 Out of Office: The Big Problem and Bigger Promise of Working from Home
By Charlie Warzel and Anne Helen Petersen
Publication Date: December 7, 2021
A future-looking, game-changing book from two leading culture reporters about the radical and transformational potential of working from home. View on Amazon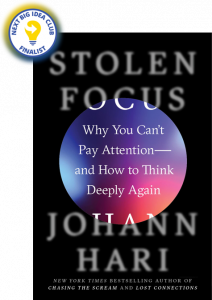 Stolen Focus: Why You Can't Pay Attention—and How to Think Deeply Again
By Johann Hari
Publication Date: January 25, 2022
Our ability to pay attention is collapsing. From the New York Times bestselling author of Chasing the Scream and Lost Connections comes a groundbreaking examination of why this is happening—and how to get our attention back. View on Amazon
Browse summaries of hundreds of nonfiction books like these in the Next Big Idea app: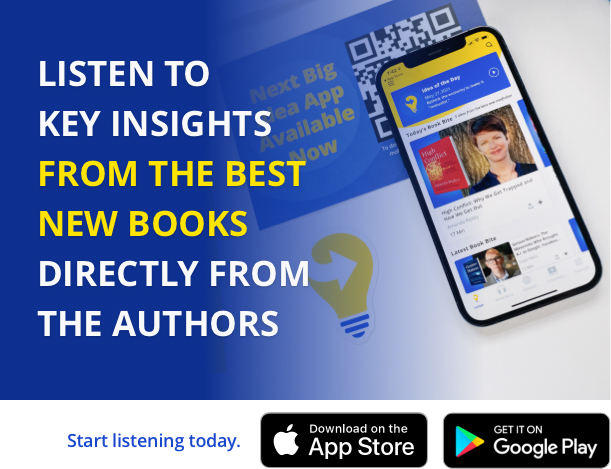 When you buy through our Amazon links, the Next Big Idea Club may earn an affiliate commission.