Whether you're familiar with the term or not, you're probably guilty of "doomscrolling." It's when you spend an inordinate amount of time scrolling through social media, seeing more and more negative news stories, and slowly becoming filled with a sense of, well, doom.
We've all doomscrolled from time to time—but if you're ready to put down your phone and pick up a book, we have a few suggestions. In fact, the five remarkable reads below will leave you feeling wisened, inspired, and ready to take on the world.
Download the Next Big Idea App for "Book Bite" summaries of hundreds of new nonfiction books like these.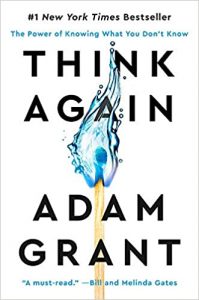 Think Again: The Power of Knowing What You Don't Know
By Adam Grant
A Wharton psychologist offers bold ideas and rigorous evidence to show how we can embrace the joy of being wrong, encourage others to rethink topics as wide-ranging as abortion and climate change, and build schools, workplaces, and communities of lifelong learners. Listen to our Book Bite summary, read by author Adam Grant, in the Next Big Idea App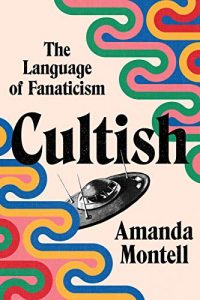 Cultish: The Language of Fanaticism
By Amanda Montell
The author of the widely praised Wordslut analyzes the social science of cult influence: how cultish groups from Jonestown and Scientology to SoulCycle and social media gurus use language as the ultimate form of power. Listen to our Book Bite summary, read by author Amanda Montell, in the Next Big Idea App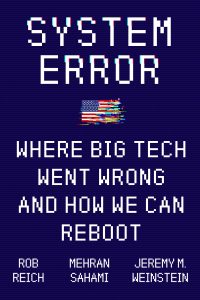 System Error: Where Big Tech Went Wrong and How We Can Reboot
By Rob Reich, Mehran Sahami, and Jeremy Weinstein
A forward-thinking manifesto from three Stanford professors that reveals how big tech's obsession with optimization and efficiency has sacrificed fundamental human values, and outlines steps we can take to change course and renew our democracy. Listen to our Book Bite summary, read by authors Rob Reich, Mehran Sahami, and Jeremy Weinstein, in the Next Big Idea App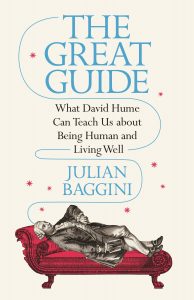 The Great Guide: What David Hume Can Teach Us About Being Human and Living Well
By Julian Baggini
An acclaimed philosopher gives us a complete vision of David Hume's guide to life, including topics ranging from the meaning of success and the value of travel to friendship, facing death, identity, and the importance of leisure. Listen to our Book Bite summary, read by author Julian Baggini, in the Next Big Idea App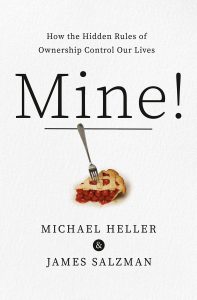 Mine!: How the Hidden Rules of Ownership Control Our Lives
By Michael Heller and James Salzman
A hidden set of rules governs who owns what, explaining everything from whether you can recline your airplane seat to why HBO lets you borrow a password illegally. And in this surprising book, two renowned law professors reveal how things become "mine." Listen to our Book Bite summary, read by authors Michael Heller and James Salzman, in the Next Big Idea App
To enjoy Book Bites from anywhere, download the Next Big Idea App today: