As kids, many of us heard the same words of encouragement: "You can do anything you set your mind to." "Go ahead, chase your dreams!" And then we grew up and realized that, well, chasing our dreams is a lot easier said than done.
So how exactly do we do it? Fortunately, a handful of brilliant thinkers have identified key habits and best practices that can help us along our journey. So if you're ready to follow your ambition, check out the five excellent books below.
Download the Next Big Idea App for "Book Bite" summaries of hundreds of new nonfiction books like these.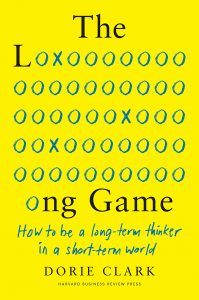 The Long Game: How to Be a Long-Term Thinker in a Short-Term World
By Dorie Clark
Cultural pressure often pushes us toward doing what's easy, what's guaranteed, or what looks glamorous in the moment. But in The Long Game, a Duke University professor argues for doing small things over time to achieve our goals—and being willing to keep at them, even when they seem pointless, boring, or hard. Listen to our Book Bite summary, read by author Dorie Clark, in the Next Big Idea App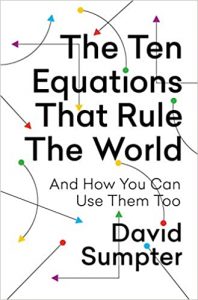 The Ten Equations That Rule the World: And How You Can Use Them Too
By David Sumpter
These ten equations are integral to everything from investment banking to betting companies and social media giants. They can help you to increase your chance of success, guard against financial loss, live more healthfully, and see through scaremongering. Listen to our Book Bite summary, read by author David Sumpter, in the Next Big Idea App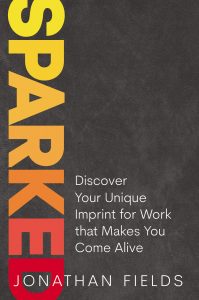 Sparked: Discover Your Unique Imprint for Work That Makes You Come Alive
By Jonathan Fields
Drawing from 25 million data points and hundreds of conversations with various luminaries, Sparked helps you discover your unique imprint for work that makes you come alive, that fills you with meaning, joy, purpose, and possibility. Listen to our Book Bite summary, read by author Jonathan Fields, in the Next Big Idea App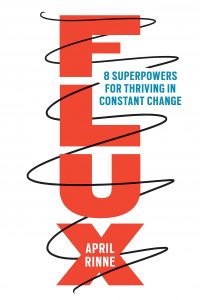 Flux: 8 Superpowers for Thriving in Constant Change
By April Rinne
Whether you're sizing up your career, reassessing your values, designing a product, building an organization, trying to inspire your colleagues, or simply showing up more fully in the world, enjoying a flux mindset and activating your flux superpowers will help you along your journey. Listen to our Book Bite summary, read by author April Rinne, in the Next Big Idea App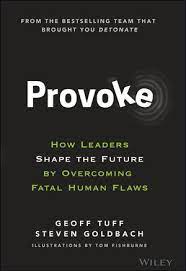 Provoke: How Leaders Shape the Future by Overcoming Fatal Human Flaws
By Geoff Tuff and Steven Goldbach
Two renowned strategy consultants deliver an insightful exploration of how people tend to act tentatively in the face of uncertainty and provide the tools we need to do things differently. Listen to our Book Bite summary, read by authors Geoff Tuff and Steven Goldbach, in the Next Big Idea App
To enjoy Book Bites from anywhere, download the Next Big Idea App today: