If you're in a happy, loving relationship, Valentine's Day might be your favorite day of the year. As for the rest of us, well… today kind of sucks.
But that's okay! Our love lives may be less than ideal, but maybe we can learn something from them, and use today as an opportunity for growth. So if you need a little cheering up this Valentine's Day, check out the five eye-opening reads below.
Download the Next Big Idea App for "Book Bite" summaries of hundreds of new nonfiction books like these.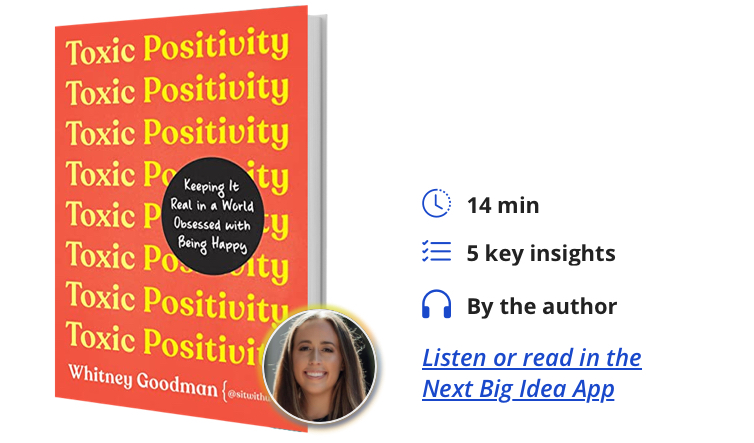 Toxic Positivity: Keeping It Real in a World Obsessed with Being Happy
By Whitney Goodman
A powerful guide to owning our emotions—even the difficult ones—in order to show up authentically in the world, from the popular therapist behind the Instagram account @sitwithwhit. Listen to our Book Bite summary, read by author Whitney Goodman, in the Next Big Idea App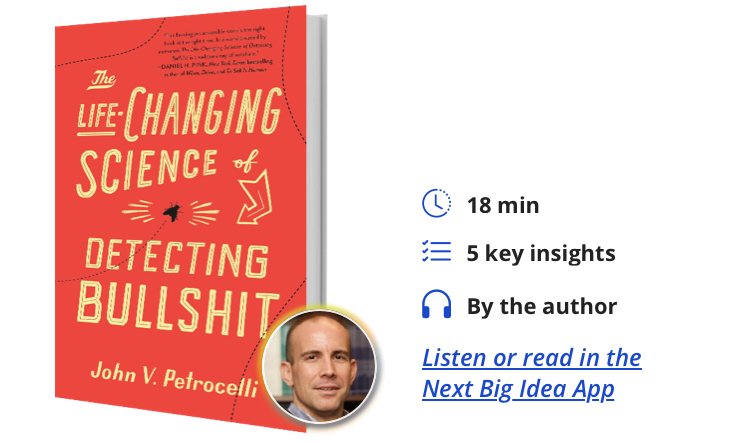 The Life-Changing Science of Detecting Bullshit
By John V. Petrocelli
Expanding upon his viral TEDx Talk, a psychology professor and social scientist reveals the critical thinking habits you can develop to recognize and combat pervasive false information and delusional thinking that has become a common feature of everyday life. Listen to our Book Bite summary, read by author John V. Petrocelli, in the Next Big Idea App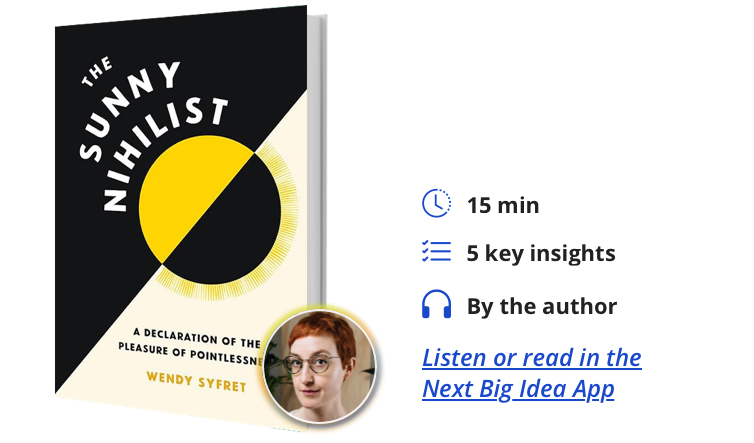 The Sunny Nihilist: A Declaration of the Pleasure of Pointlessness
By Wendy Syfret
When you let go of the idea that everything must have purpose, you will find relief from stress, exhaustion, and anxiety. Most importantly, you can embrace the opportunity to enjoy the moment, the present, the chaos and luck of being alive at all. Listen to our Book Bite summary, read by author Wendy Syfret, in the Next Big Idea App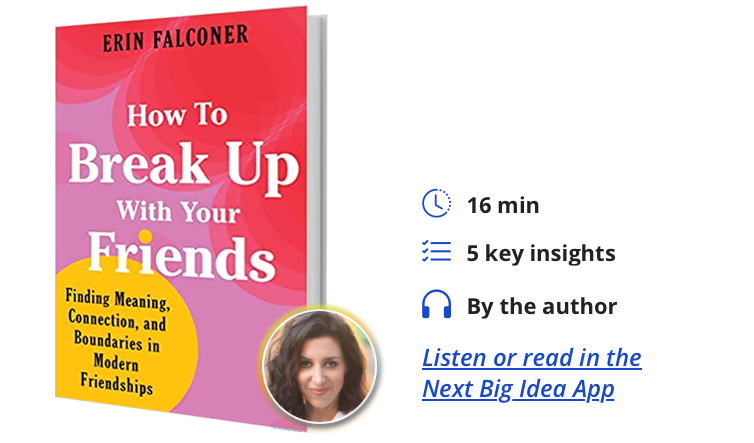 How to Break Up with Your Friends: Finding Meaning, Connection, and Boundaries in Modern Friendships
By Erin Falconer
A celebrated life mentor provides a refreshing guide to modern-day friendships―along with deeper principles, assessments, and practices for nurturing them. Listen to our Book Bite summary, read by author Erin Falconer, in the Next Big Idea App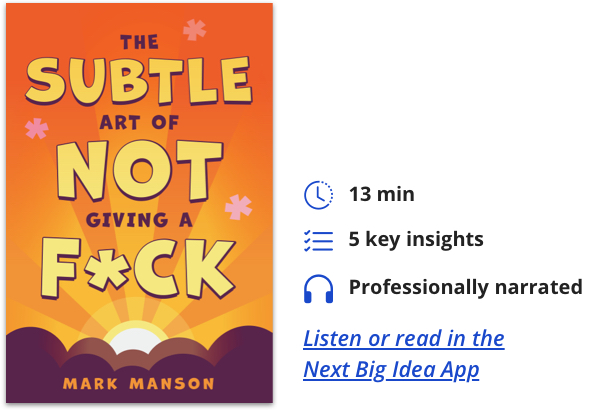 The Subtle Art of Not Giving a F*ck: A Counterintuitive Approach to Living a Good Life
By Mark Manson
A much-needed grab-you-by-the-shoulders-and-look-you-in-the-eye moment of real-talk, filled with entertaining stories and profane, ruthless humor, The Subtle Art of Not Giving a F*ck is a refreshing slap for a generation to help them lead contented, grounded lives. Listen to our professionally-read Book Bite summary in the Next Big Idea App
To enjoy Book Bites from anywhere, download the Next Big Idea app today: