So, you're heartbroken—and it really sucks. Maybe you just got dumped. Maybe a close friend or family member betrayed your trust. Maybe a beloved pet just passed on to the great dog park in the sky. Whatever the reason, being heartbroken feels awful, and sometimes interminable.
But the good news is that there are proven, scientifically-backed ways to manage your emotions, learn from the experience, and emerge a stronger, wiser person. To find out for yourself, check out the five remarkable reads below. (And be good to yourself today!)
Download the Next Big Idea App for "Book Bite" summaries of hundreds of new nonfiction books like these—all prepared and read by the authors themselves.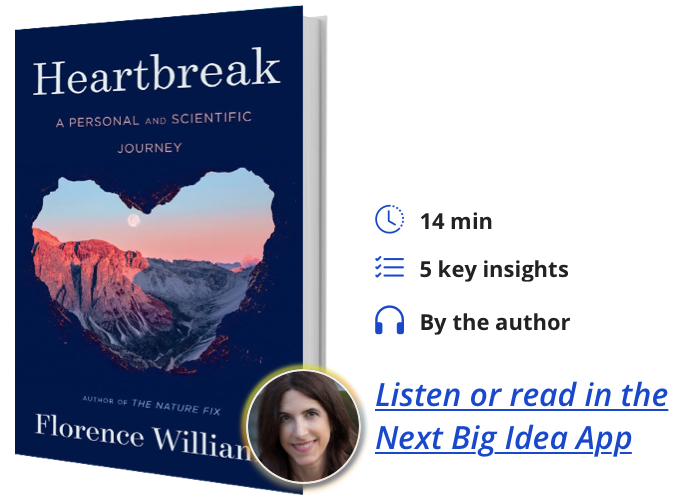 Heartbreak: A Personal and Scientific Journey
By Florence Williams
A remarkable merging of science and self-discovery that will change the way we think about loneliness, health, and what it means to fall in and out of love. Listen to our Book Bite summary, read by author Florence Williams, in the Next Big Idea App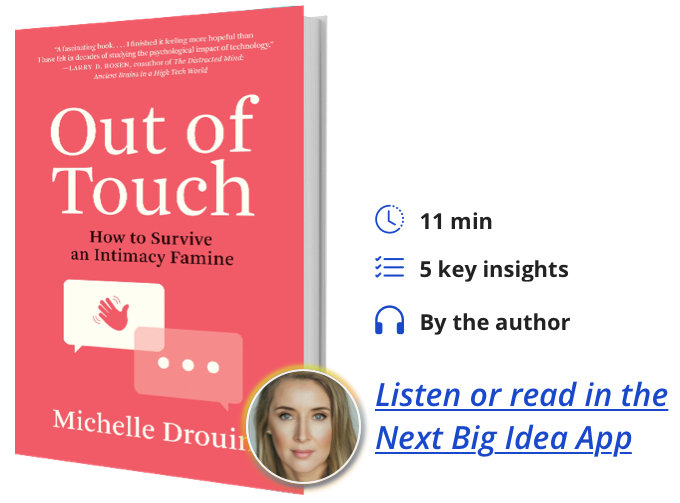 Out of Touch: How to Survive an Intimacy Famine
By Michelle Drouin
A behavioral scientist explores love, belongingness, and fulfillment, focusing on how modern technology can both help and hinder our need to connect. Listen to our Book Bite summary, read by author Michelle Drouin, in the Next Big Idea App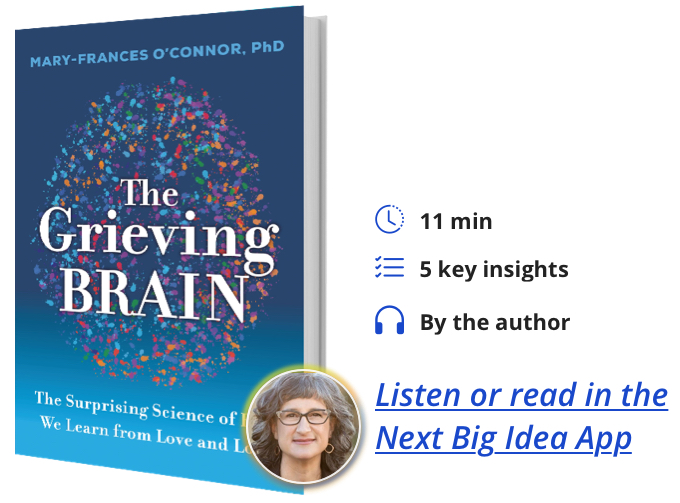 The Grieving Brain: The Surprising Science of How We Learn from Love and Loss
By Mary-Frances O'Connor
A renowned grief expert and neuroscientist shares surprising discoveries about what happens in our brain when we grieve, providing a new paradigm for understanding love, loss, and learning. Listen to our Book Bite summary, read by author Mary-Frances O'Connor, in the Next Big Idea App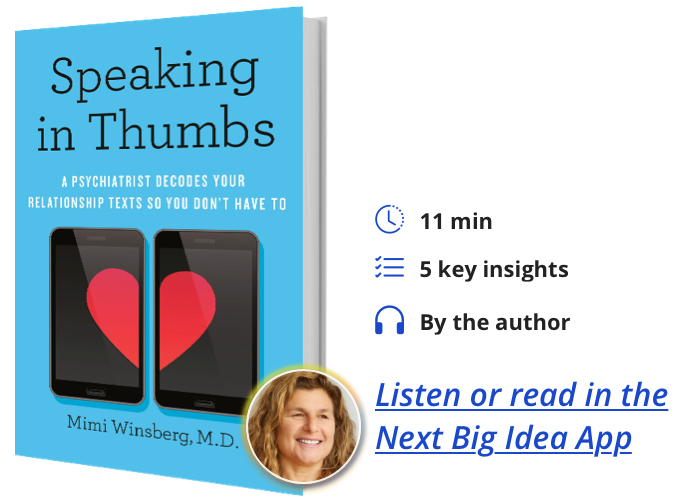 Speaking in Thumbs: A Psychiatrist Decodes Your Relationship Texts So You Don't Have To
By Mimi Winsberg
From a Harvard- and Stanford-trained psychiatrist comes an essential look at the love language of texts, helping you decipher the personalities of online daters, the subtle signals from your romantic partner, and the red flags hiding in plain sight. Listen to our Book Bite summary, read by author Mimi Winsberg, in the Next Big Idea App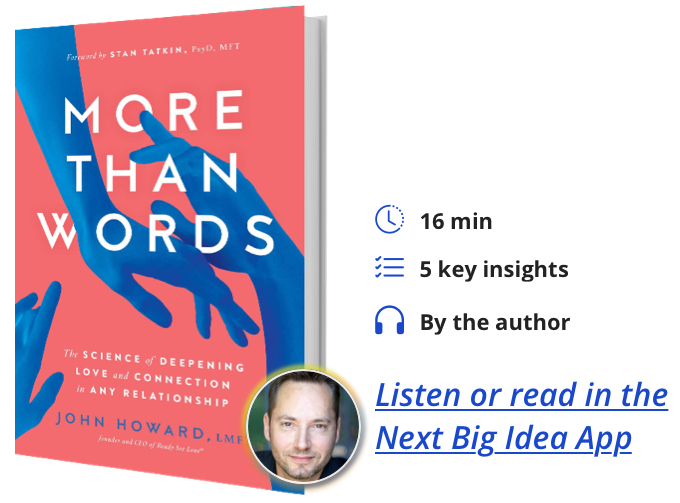 More Than Words: The Science of Deepening Love and Connection in Any Relationship
By John Howard
An acclaimed therapist shows you how to deepen love and connection in any relationship based on the latest cutting-edge research in interpersonal neurobiology, trauma-informed healing, attachment theory, and many more scientific fields. Listen to our Book Bite summary, read by author John Howard, in the Next Big Idea App
To enjoy Book Bites from anywhere, download the Next Big Idea app today: