We're just now getting word that yesterday was National Relaxation Day. (It's true, you can Google it.) How did we all miss this? Well, probably because yesterday was Monday, the least relaxing day of the week.
So if you're game for a slightly belated celebration of this criminally underrated holiday, we recommend checking out the five books below. Combined with a grassy field and a picnic basket, they're your ticket to a day of pure relaxation.
Download the Next Big Idea App for "Book Bite" summaries of hundreds of new nonfiction books like these.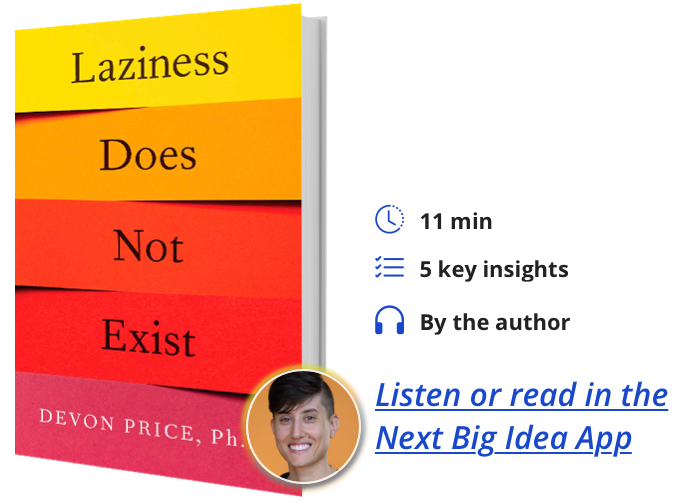 Laziness Does Not Exist
By Devon Price
For too many of us, our self-worth has become a function of our productivity. In other words, we only feel good about ourselves by working harder and harder. But in this book, a social psychologist argues that what we call "laziness" isn't just natural—it's something we should all strive to embrace. Listen to our Book Bite summary, read by author Devon Price, in the Next Big Idea App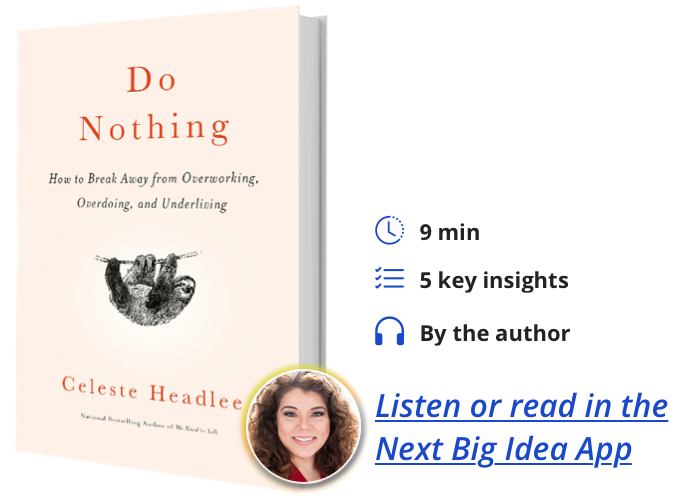 Do Nothing: How to Break Away from Overworking, Overdoing, and Underliving
By Celeste Headlee
While work tries to worm its way into every waking moment, an award-winning journalist reminds us that we can and should set some time aside for ourselves. In other words, it really is okay to sit back and do nothing. Listen to our Book Bite summary, read by author Celeste Headlee, in the Next Big Idea App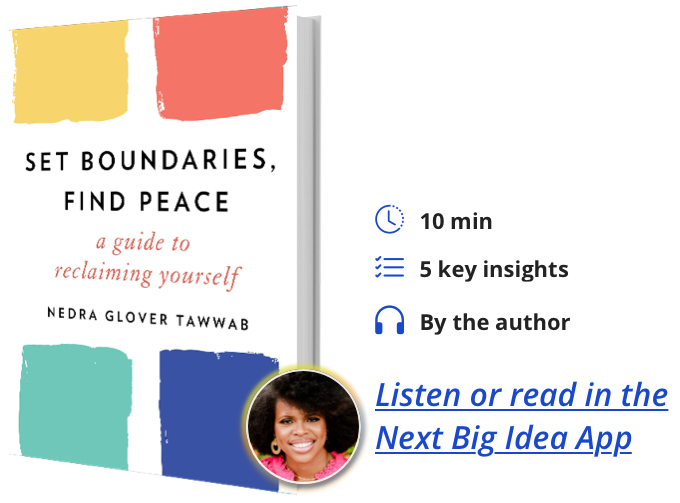 Set Boundaries, Find Peace: A Guide to Reclaiming Yourself
By Nedra Glover Tawwab
Rooted in cognitive behavioral therapy (CBT), the techniques shared by an influential therapist help us identify and express our needs clearly—and resolve a key issue behind codependency, power struggles, anxiety, depression, burnout, and more. Listen to our Book Bite summary, read by author Nedra Glover Tawwab, in the Next Big Idea App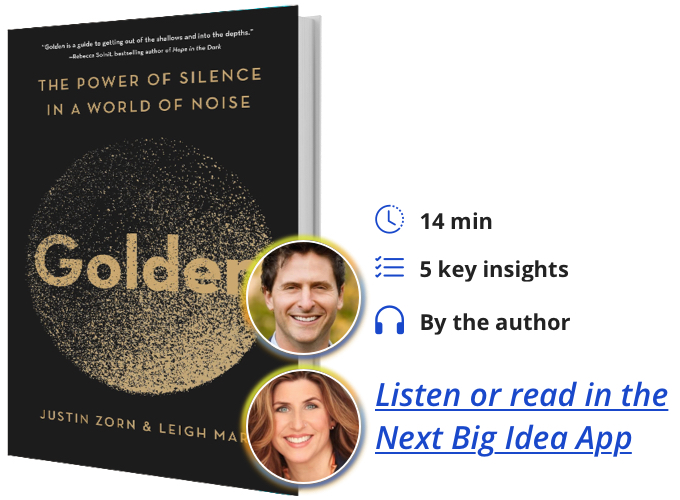 Golden: The Power of Silence in a World of Noise
By Justin Zorn and Leigh Marz
Drawing on lessons from neuroscience, business, spirituality, politics, and the arts, Golden explores why auditory, informational, and internal silence is essential for physical health, mental clarity, ecological sustainability, and vibrant community. Listen to our Book Bite summary, read by co-authors Justin Zorn and Leigh Marz, in the Next Big Idea App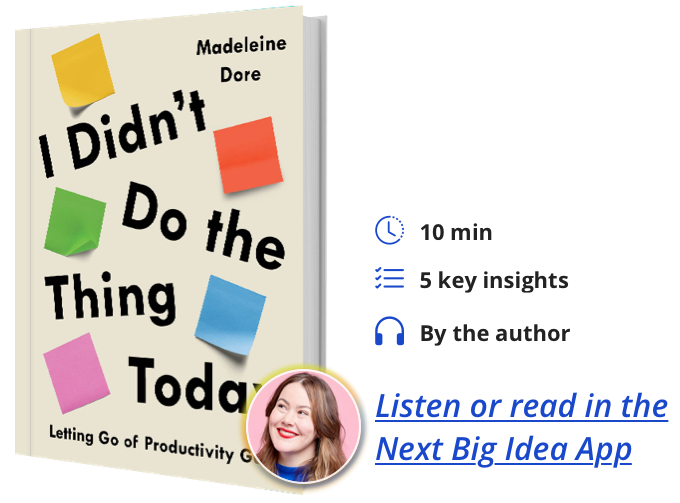 I Didn't Do the Thing Today: Letting Go of Productivity Guilt
By Madeleine Dore
An inspiring call to take productivity off its pedestal; by dismantling our comparison to others, aspirational routines, and the unrealistic notions of what can be done in a day, we can finally embrace the joyful messiness and unpredictability of life. Listen to our Book Bite summary, read by author Madeleine Dore, in the Next Big Idea App
To enjoy Book Bites from anywhere, download the Next Big Idea App today: