What does it mean to live a good life? Society offers no shortage of knee-jerk answers: Achieve great things in the professional world. Find a partner and have children. Devote yourself to a life of service. These responses all contain some wisdom, but in reality, they won't resonate with everyone.
So how can we dig a bit deeper, and find out what science, literature, and philosophy have to say about living a good life? Well, the five thought-provoking books below will get you started—and point you toward years of happiness and meaning.
Download the Next Big Idea App for "Book Bite" summaries of hundreds of new nonfiction books like these—all prepared and read by the authors themselves.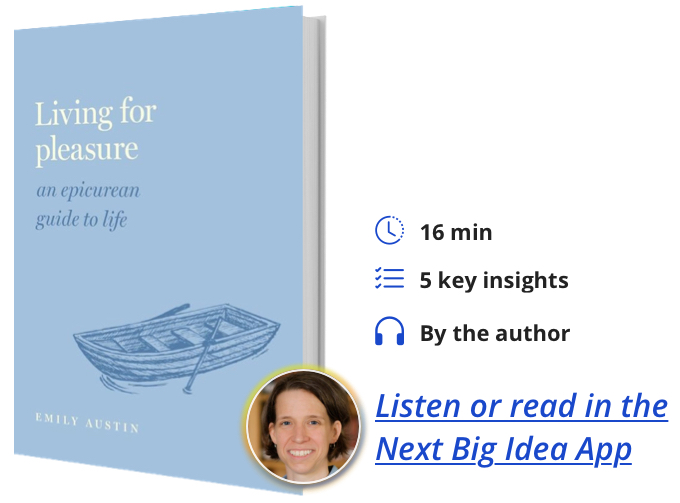 Living for Pleasure: An Epicurean Guide to Life
By Emily Austin
A Wake Forest University professor shares the wisdom Ancient Greek philosopher Epicurus, outlining time-tested strategies for diminishing anxiety, achieving satisfaction, and relishing joys. Listen to our Book Bite summary, read by author Emily Austin, in the Next Big Idea App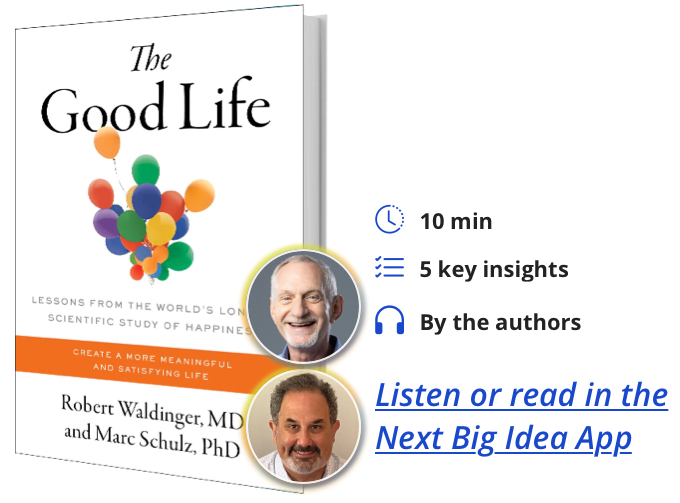 The Good Life: Lessons from the World's Longest Scientific Study of Happiness
By Robert Waldinger and Marc Schulz
What makes for a happy life, a fulfilling life? A good life? According to the directors of the Harvard Study of Adult Development, the longest scientific study of happiness ever conducted, the answer to these questions may be closer than you realize. Listen to our Book Bite summary, read by co-authors Robert Waldinger and Marc Schulz, in the Next Big Idea App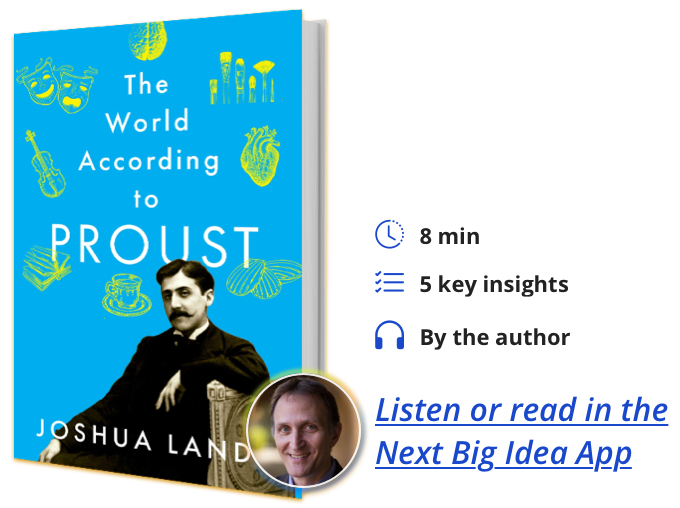 The World According to Proust
By Joshua Landy
A Stanford professor reveals Marcel Proust's In Search of Lost Time as a quest for purpose, enchantment, identity, connection, and belonging, examining the novel's fascinating treatments of memory, society, art, same-sex desire, knowledge, self-understanding, self-fashioning, and the unconscious mind. Listen to our Book Bite summary, read by author Joshua Landy, in the Next Big Idea App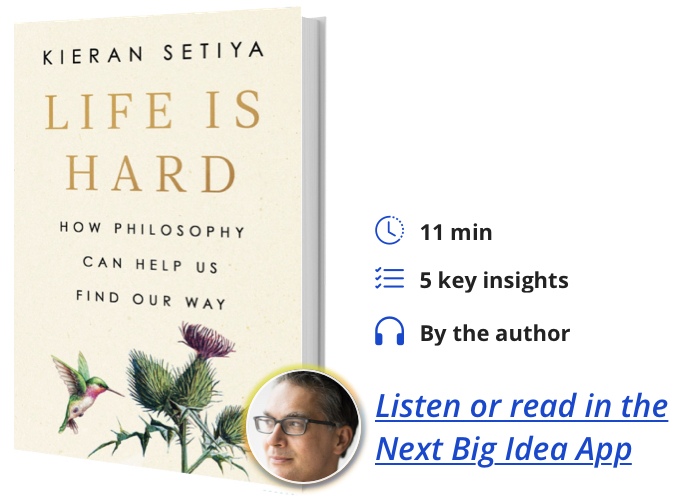 Life Is Hard: How Philosophy Can Help Us Find Our Way
By Kieran Setiya
Warm, accessible, and good-humored, this book is about making the best of a bad lot. It offers guidance for coping with pain and making new friends, for grieving the lost and failing with grace, for confronting injustice and searching for meaning in life. Listen to our Book Bite summary, read by author Kieran Setiya, in the Next Big Idea App
The Good Life Method: Reasoning Through the Big Questions of Happiness, Faith, and Meaning
By Meghan Sullivan and Paul Blaschko
Two Notre Dame philosophy professors invite us into the classroom to investigate what figures such as Aristotle, Plato, Marcus Aurelius, Iris Murdoch, and W. E. B. Du Bois have to say about how to live well. Listen to our Book Bite summary, read by co-authors Meghan Sullivan and Paul Blaschko, in the Next Big Idea App
To enjoy Book Bites from anywhere, download the Next Big Idea app today: