We at the Next Big Idea Club love books—and good thing we do, because it's our job to read them and share them with the world. This year we checked out literally hundreds of titles, but for each of us there was a single book that became a new favorite. Read on to discover which books of 2022 we recommend most highly.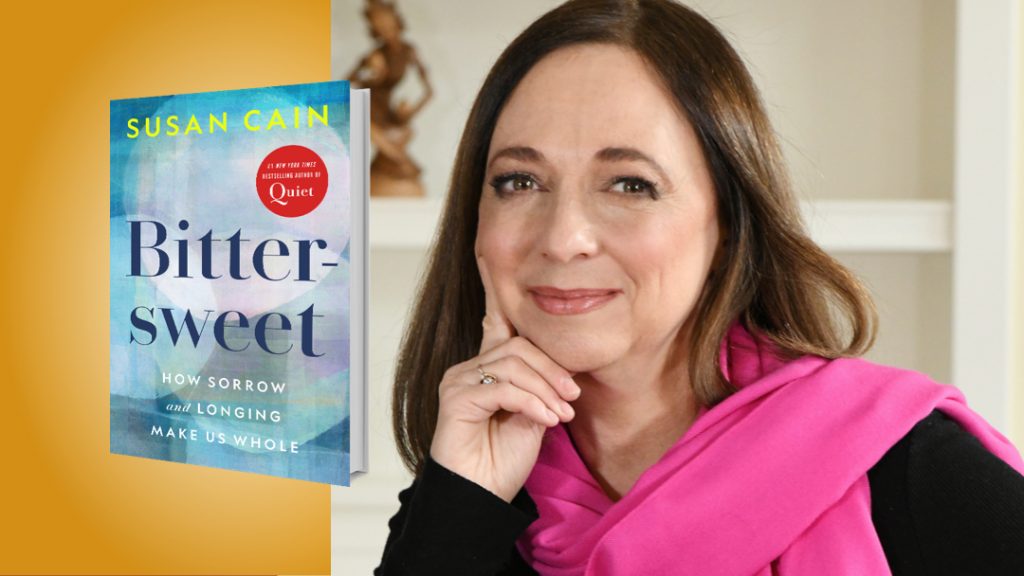 Bittersweet: How Sorrow and Longing Make Us Whole
By Susan Cain
"Just like from reading Susan Cain's first book Quiet, Bittersweet helped me reframe what I thought of as weaknesses into sources of strength." – Chris Chaput, VP of Product
"I always thought my draw towards the melancholy, and my tendencies to fall into sorrow over moments of beauty—like sways of tree branches, the draft of a passing train, or the smell of my mother's hair—were feelings to struggle against, which I should reorient to pure positivity. I've often made playlists of sad songs, expressly to give myself space to cry and release the pressure from trying to keep all those bittersweet reactions at bay, and out of public sight. Susan Cain looked at a part of my temperament that I thought I needed to fix or hide, and by shining a light on the engine of power melancholia can be, she taught me how to embrace it as a paradoxically positive thing of beauty in and of itself, as well as a part of my own beauty." – Ania Szczesniewski, Assistant Editor. Listen to our exclusive audio e-course, read by author Susan Cain, in the Next Big Idea App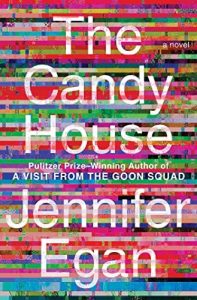 The Candy House: A Novel
By Jennifer Egan
"The Candy House, the latest novel from Pulitzer Prize winner Jennifer Egan, is extraordinary—it's both a deeply empathetic journey into the minds of a series of wildly different characters whose lives intersect, and a prescient commentary on what it means to be human in an age of superhuman technology." – Rufus Griscom, CEO & Next Big Idea Podcast Host. View on Amazon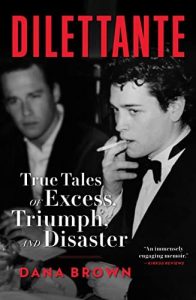 Dilettante: True Tales of Excess, Triumph, and Disaster
By Dana Brown
"In the early nineties, Graydon Carter, the legendary editor of Vanity Fair, hired an unlikely assistant: Dana Brown, a 21-year-old college dropout who couldn't type or tie a tie. 'Don't fuck it up,' Carter told him. And he didn't. Brown remained at Vanity Fair for twenty-five years. He bounced Donald Trump from parties, smoked pot with Seth Rogen, and rose to become the magazine's deputy editor. His rowdy memoir Dilettante is an indelible portrait of the magazine biz in its prime and the most star-studded coming-of-age story you'll ever read." – Caleb Bissinger, Senior Director of Audio. View on Amazon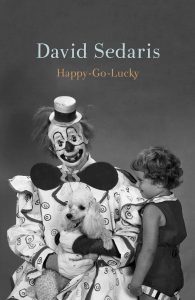 Happy-Go-Lucky
By David Sedaris
"I read my first David Sedaris book, Naked, on a flight years ago and had to cover my mouth because I kept bursting out laughing and waking up everyone around me. Since then, I've read just about everything he's published. He's still ridiculously funny, but he's gotten much darker, and his take on family can be heartbreaking and grim, particularly when it comes to his father, whose portrayal has slowly evolved from goofily oblivious to blurrily abusive. Sedaris' evolving ability to effortlessly switch tone from one sentence to the next, comedy to tragedy and back again, makes this collection as good as anything he's written." – Panio Gianopoulos, Editorial Director. View on Amazon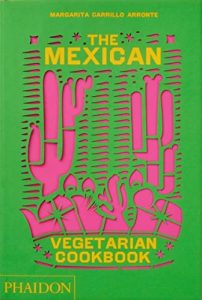 The Mexican Vegetarian Cookbook: 400 Authentic Everyday Recipes for the Home Cook
By Margarita Carrillo Arronte
"Though you might not think of Mexican cuisine as vegetable-forward, each time I've been to Mexico I've been struck by the breadth of delicious, fascinating food that happens to be vegetarian. This book makes it possible to recreate that magic at home." – Emily Pinto, Director of Member Happiness. View on Amazon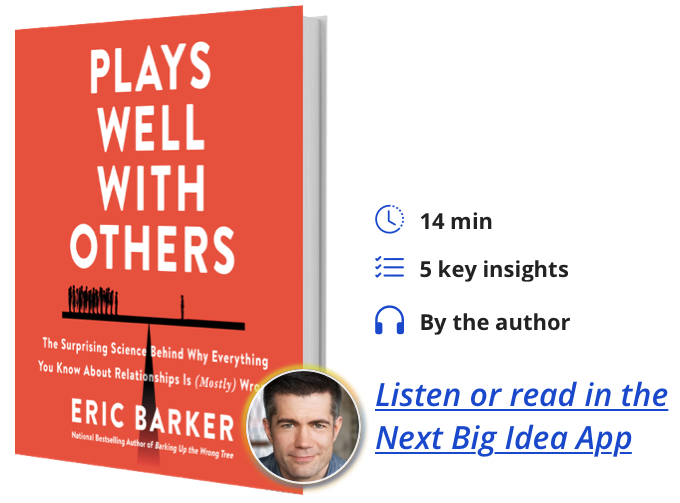 Plays Well with Others: The Surprising Science Behind Why Everything You Know About Relationships Is (Mostly) Wrong
By Eric Barker
"With this job, I often struggle to break away from nonfiction—but when a book comes along and strikes that rare balance of tangible science written with a true storyteller's voice, I hardly remember that I used to read fiction. Eric Barker's latest is illuminating and surprisingly fun. A must-read for lovers of psychology and behavioral science." – Eric Ramirez, Senior Director of Audience Development. Listen to our Book Bite summary, read by author Eric Barker, in the Next Big Idea App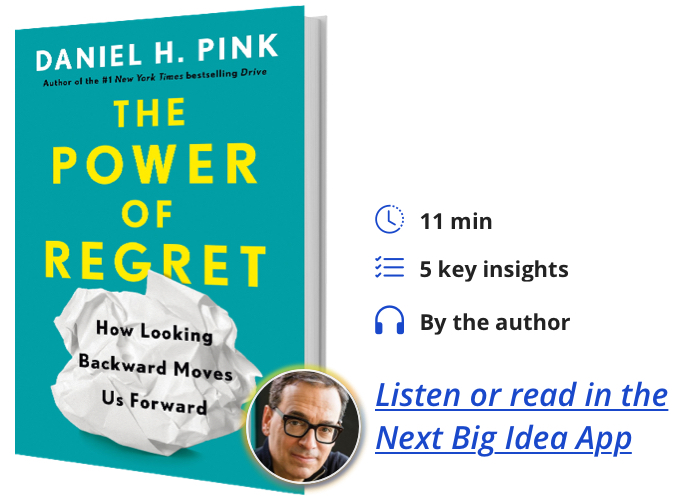 The Power of Regret: How Looking Backward Moves Us Forward
By Daniel Pink
"By gathering and sorting through a wide range of survey responses, Pink was was able to zero in on the key types of regret so many of us carry, and to offer clear advice on how we can turn those regrets into net positives for our lives." – Michael Kovnat, VP of Audio. Listen to our Book Bite summary, read by author Daniel Pink, in the Next Big Idea App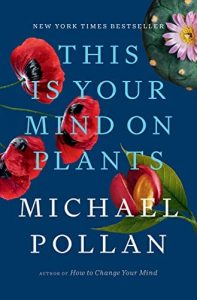 This Is Your Mind on Plants
By Michael Pollan
"A fascinating followup to 2019's How to Change Your Mind, This Is Your Mind on Plants opened my eyes to the science, history, and culture behind three psychoactive substances: opium, caffeine, and mescaline. I gained a new curiosity about and respect for my morning cup of coffee, and I became convinced that altering one's consciousness has been a fundamental human experience since the dawn of civilization—and maybe even before that!" – Jeremy Price, Editor-at-Large. View on Amazon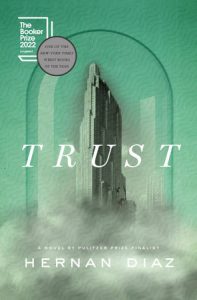 Trust
By Hernan Diaz
"I love historical fiction! I learned about the pre and post-depression era and how relationships aren't always how they appear. The format of the book is notable because the story is told in four narrative voices; it is one of the most creative formats for a historical novel I can ever remember reading." – Marquina Iliev, Business Development Director. View on Amazon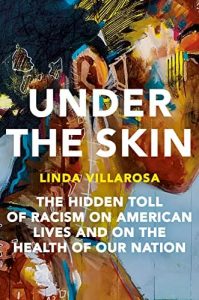 Under the Skin: The Hidden Toll of Racism on American Lives and on the Health of Our Nation
By Linda Villarosa
"A stark, comprehensive and necessary look into the face of one of the most insidious and deadly forms of systemic racism in the United States." – Melissa Ballarin, Happiness Engineer. View on Amazon
To enjoy Book Bites from anywhere, download the Next Big Idea app today: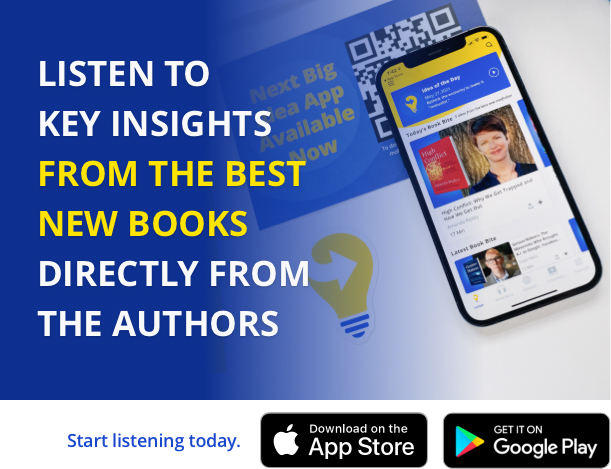 When you buy through our Amazon links, the Next Big Idea Club may earn an affiliate commission.