I'm pleased to share what I consider the most promising, must-read nonfiction titles scheduled for release in August of 2022. These titles make up our first group of nominees for Season 19 of the Next Big Idea Club (the second and third groups, September 2022 and October 2022 releases, will be featured in future posts).
All nominated books will be shared with our Next Big Idea Club curators—Susan Cain, Malcolm Gladwell, Adam Grant, and Daniel Pink—who will narrow the list down to a handful of finalists and, ultimately, two official season selections.
Authors will also be invited to create a "Book Bite", a 15-minute audio self-recording that features 5 big ideas from their book. It's kind of like chatting with a stranger at a party—only that person just happened to write a fascinating nonfiction book!
And now, the August 2022 titles are…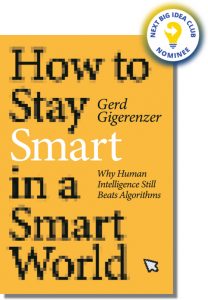 How to Stay Smart in a Smart World: Why Human Intelligence Still Beats Algorithms
By Gerd Gigerenzer
Publication Date: August 2, 2022
Filled with practical examples and cutting-edge research, How to Stay Smart in a Smart World examines the growing role of AI at all levels of daily life with refreshing clarity. This book is a life raft in a sea of information, and an urgent invitation to actively shape the digital world in which we want to live. View on Amazon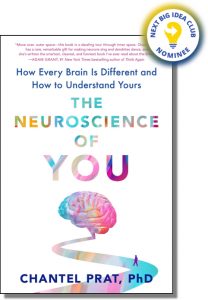 The Neuroscience of You: How Every Brain Is Different and How to Understand Yours
By Chantel Prat
Publication Date: August 2, 2022
From University of Washington professor Chantel Prat comes The Neuroscience of You, a rollicking adventure into the human brain that reveals the surprising truth about neuroscience, shifting our focus from what's average to an understanding of how every brain is different, exactly why our quirks are important, and what this means for each of us. View on Amazon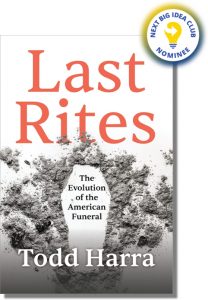 Last Rites: The Evolution of the American Funeral
By Todd Harra
Publication Date: August 2, 2022
Ceremonies for honoring the deceased are crucial parts of our lives, but few people know where our traditions come from—and what they reveal about our history, culture, and beliefs about death. Todd Harra presents a riveting exploration of American funeral customs—exploring where they came from, what they mean, and how they are still evolving. View on Amazon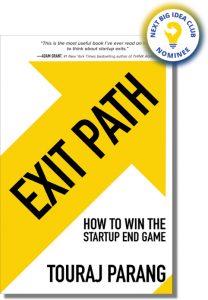 Exit Path: How to Win the Startup End Game
By Touraj Parang
Publication Date: Originally August 2, 2022
A veteran Silicon Valley insider provides the first comprehensive guide to developing and executing a startup exit strategy―the secret to ultimate entrepreneurial success. View on Amazon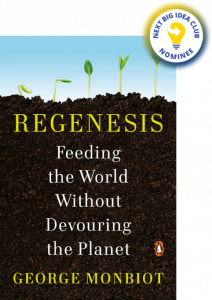 Regenesis: Feeding the World Without Devouring the Planet
By George Monbiot
Publication Date: August 2, 2022
Regenesis is a breathtaking vision of a new future for food and for humanity. Drawing on astonishing advances in soil ecology, George Monbiot reveals how our changing understanding of the world beneath our feet could allow us to grow more food with less farming. View on Amazon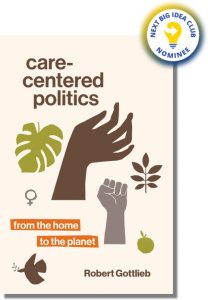 Care-Centered Politics: From the Home to the Planet
By Robert Gottlieb
Publication Date: August 2, 2022
Gottlieb examines how a care economy and care politics can influence and remake health, climate, and environmental policy, as well as the institutions and practices of daily life. He shows how, through this care-centered politics, we can build an ethics of care and a society of cooperation, sharing, and solidarity—arguing that care is a form of labor. View on Amazon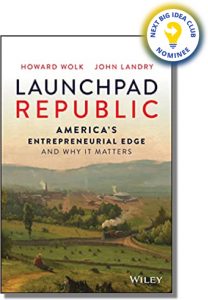 Launchpad Republic: America's Entrepreneurial Edge and Why It Matters
By Howard Wolk and John Landry
Publication Date: August 2, 2022
Aside from assessing how American entrepreneurial capitalism unfolded, the authors address current challenges such as the rise of the "Big Tech," concerns about inequality, inclusivity and sustainability, and the evolution toward stakeholder capitalism. View on Amazon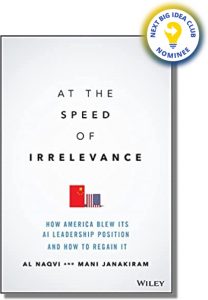 At the Speed of Irrelevance: How America Blew Its AI Leadership Position and How to Regain It
By Al Naqvi and Mani Janakiram
Publication Date: August 2, 2022
This is the story of American AI's fall from grace. Capturing the live moments of American excitement and mastery of AI to the tragedy of ending up behind China, the authors give a behind-the-scenes account of what transpired—and offer a path to rebuild American AI. View on Amazon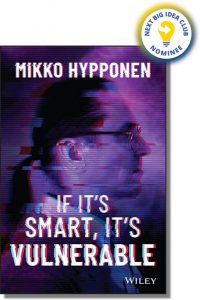 If It's Smart, It's Vulnerable
By Mikko Hypponen
Publication Date: August 2, 2022
From instant connectivity between any two points on the globe to organized ransomware gangs, the internet truly has been a mixed blessing. Hypponen explores the transformative potential of the future of the internet, as well as those things that threaten its continued existence: government surveillance, censorship, organized crime, and more. View on Amazon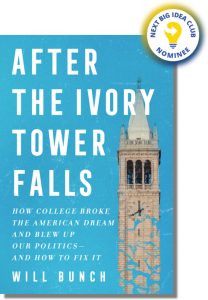 After the Ivory Tower Falls: How College Broke the American Dream and Blew Up Our Politics―and How to Fix It
By Will Bunch
Publication Date: August 2, 2022
Award-winning journalist Will Bunch embarks on a deeply reported journey to the heart of the American Dream. The result is a stunning work of journalism, one that lays bare the root of our political, cultural, and economic division—and charts a path forward for America. View on Amazon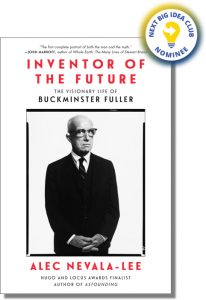 Inventor of the Future: The Visionary Life of Buckminster Fuller
By Alec Nevala-Lee
Publication Date: August 2, 2022
From Alec Nevala-Lee, the author of the Hugo and Locus Award finalist Astounding, comes a revelatory biography of the visionary designer who defined the rules of startup culture and shaped America's idea of the future. View on Amazon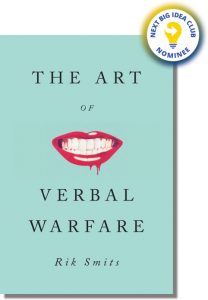 The Art of Verbal Warfare
By Rik Smits
Publication Date: August 8, 2022
A funny and fascinating exploration of our reliance upon swear words, insults, and the artfully placed expletive, damn it. Smits delves into the magic of oaths and profanity, art and advertising, the lure of fake news and propaganda, as well as invective and off-color jokes the world over. View on Amazon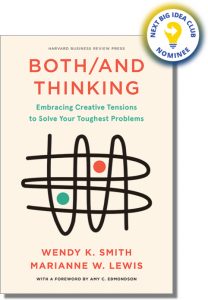 Both/And Thinking: Embracing Creative Tensions to Solve Your Toughest Problems
By Wendy K. Smith and Marianne W. Lewis
Publication Date: August 9, 2022
From the leading experts on paradox comes an insightful and inspiring book for using both/and thinking to make more creative, flexible, and impactful decisions in a world of competing demands—a guide to life, work, and leadership. View on Amazon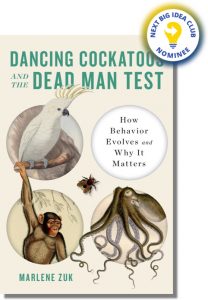 Dancing Cockatoos and the Dead Man Test: How Behavior Evolves and Why it Matters
By Marlene Zuk
Publication Date: August 9, 2022
In exploring intelligence, mating behavior, and fighting disease, Zuk turns to smart spiders, silent crickets, and crafty crows. She shows how neither our behavior nor that of other animals is dictated solely by genes, and that animal behavior can be remarkably similar to human behavior and wonderfully complicated in its own right. View on Amazon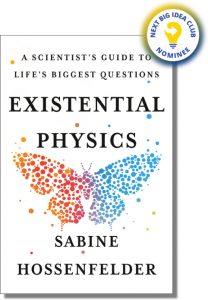 Existential Physics: A Scientist's Guide to Life's Biggest Questions
By Sabine Hossenfelder
Publication Date: August 9, 2022
Sabine Hossenfelder takes on the biggest questions in physics: Does the past still exist? Do particles think? Was the universe made for us? Has physics ruled out free will? Will we ever have a theory of everything? She lays out how far physicists are on the way to answering these questions, where the current limits are, and what questions might well remain unanswerable forever. View on Amazon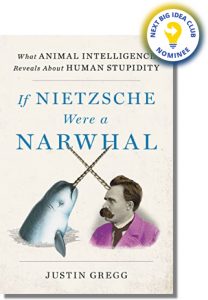 If Nietzsche Were a Narwhal: What Animal Intelligence Reveals About Human Stupidity
By Justin Gregg
Publication Date: August 9, 2022
Funny and counterintuitive, If Nietzsche Were a Narwhal reveals how human intelligence may actually be more of a liability than a gift, and how the animal kingdom, in all its diversity, gets by just fine without it. View on Amazon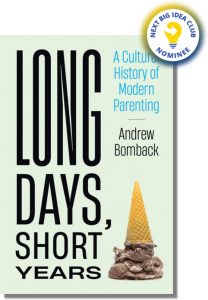 Long Days, Short Years: A Cultural History of Modern Parenting
By Andrew Bomback
Publication Date: August 9, 2022
How parenting became a verb, from Dr. Spock and June Cleaver to baby whispering and free-range kids. It's not a "how to" book (although Bomback has read plenty of these) but a "how come" book, investigating the emergence of an immersive, all-in approach to raising children that has made parenting a competitive (and often not very enjoyable) sport. View on Amazon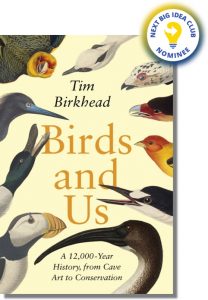 Birds and Us: A 12,000-Year History from Cave Art to Conservation
By Tim Birkhead
Publication Date: August 9, 2022
Award-winning writer and ornithologist Tim Birkhead takes us on a dazzling epic journey through our mutual history with birds, from the ibises mummified and deified by Ancient Egyptians to the Renaissance fascination with woodpecker anatomy. View on Amazon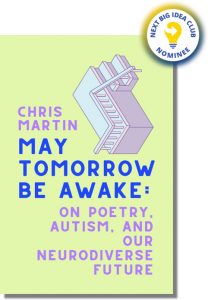 May Tomorrow Be Awake: On Poetry, Autism, and Our Neurodiverse Future
By Chris Martin
Publication Date: August 9, 2022
An author and educator's pioneering approach to helping autistic students find their voices through poetry—a powerful and uplifting story that shows us how to better communicate with people on the spectrum and explores how we use language to express our seemingly limitless interior lives. View on Amazon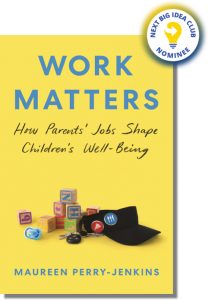 Work Matters: How Parents' Jobs Shape Children's Well-Being
By Maureen Perry-Jenkins
Publication Date: August 9, 2022
Drawing on years of research and more than fifteen hundred family interviews, Maureen Perry-Jenkins describes how new parents cope with the demands of infant care while holding down low-wage, full-time jobs, and she considers how managing all of these responsibilities has long-term implications for child development. View on Amazon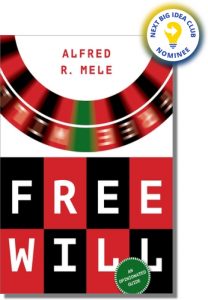 Free Will: An Opinionated Guide
By Alfred Mele
Publication Date: August 10, 2022
Drawing on decades of extensive research in philosophy, neuroscience, and psychology, internationally recognized authority on free will Alfred R. Mele explains and explores the most prominent theories, puzzles, and arguments about free will, all the while presenting his own distinctive take on the topic. View on Amazon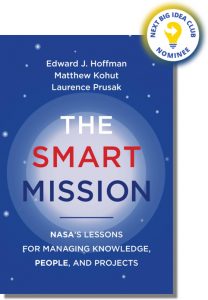 The Smart Mission: NASA's Lessons for Managing Knowledge, People, and Projects
By Edward Hoffman, Matthew Kohut, and Laurence Prusak
Publication Date: August 16, 2022
This paradigm-shifting book—by three project management experts, all of whom have decades of experience at NASA and elsewhere—challenges the conventional wisdom on project management, focusing on the human dimension: learning, collaboration, teaming, communication, and culture. View on Amazon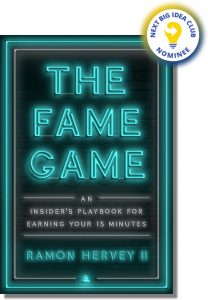 The Fame Game: An Insider's Playbook for Earning Your 15 Minutes
By Ramon Hervey II
Publication Date: August 16, 2022
Legendary Hollywood entertainment manager and publicist Ramon Hervey II shares insightful tales of his remarkable four-decade career plotting and overseeing fame, success, crisis, and spinning for seminal talents at the top of their game, from Little Richard, Bette Midler, and the Bee Gees, to Aaliyah, Rick James, and Vanessa Williams. View on Amazon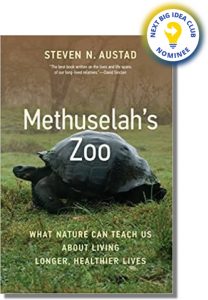 Methuselah's Zoo: What Nature Can Teach Us About Living Longer, Healthier Lives
By Steven Austad
Publication Date: August 16, 2022
Is there anything humans can learn from the exceptional longevity of some animals in the wild? In Methusaleh's Zoo, Steven Austad tells the stories of some extraordinary animals, considering why, for example, animal species that fly live longer than earthbound species and why animals found in the ocean live longest of all. View on Amazon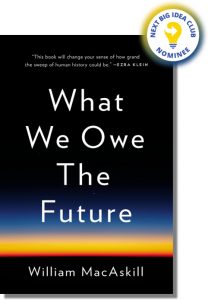 What We Owe the Future
By William MacAskill
Publication Date: August 16, 2022
Philosopher William MacAskill argues for "longtermism," the idea that positively influencing the distant future is a key moral priority of our time. We must ensure that civilization would rebound if it collapsed; counter the end of moral progress; and prepare for a planet where the smartest beings are digital, not human. View on Amazon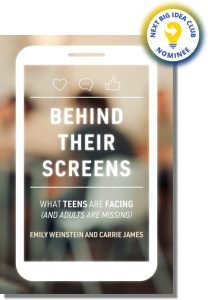 Behind Their Screens: What Teens Are Facing (and Adults Are Missing)
By Emily Weinstein and Carrie James
Publication Date: August 16, 2022
Emily Weinstein and Carrie James, Harvard researchers who are experts on teens and technology, explore the complexities that teens face in their digital lives, and suggest that many adult efforts to help—"Get off your phone!" "Just don't sext!"—fall short. View on Amazon
Sinkable: Obsession, the Deep Sea, and the Shipwreck of the Titanic
By Daniel Stone
Publication Date: August 16, 2022
Daniel Stone spins a fascinating tale of history, science, and obsession, uncovering the untold story of the Titanic not as a ship but as a shipwreck. The result is a page-turning work of personal journalism and an immensely entertaining romp through the deep sea and the nature of obsession. View on Amazon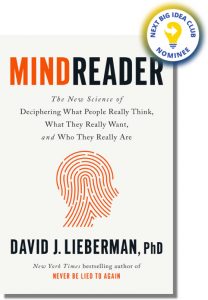 Mindreader: The New Science of Deciphering What People Really Think, What They Really Want, and Who They Really Are
By David Lieberman
Publication Date: August 16, 2022
Tired of guessing what they're really thinking? Read people in every situation—in person, on a screen, or in writing—using the new science of psycholinguistics, from a New York Times bestselling author and consultant to the FBI, CIA, and NSA. View on Amazon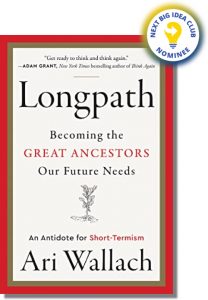 Longpath: Becoming the Great Ancestors Our Future Needs—an Antidote for Short-Termism
By Ari Wallach
Publication Date: August 16, 2022
A paradigm-shifting manifesto for transforming our thinking from reactionary short-termism to the long-term, widening our scope beyond today, tomorrow, and to even five hundred years from now to reclaim meaning in our lives. View on Amazon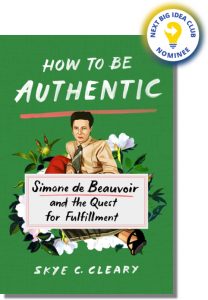 How to Be Authentic: Simone de Beauvoir and the Quest for Fulfillment
By Skye C. Cleary
Publication Date: August 16, 2022
How to Be Authentic is a lively introduction to Simone de Beauvoir's philosophy of existentialism, as well as an exploration of the successes and failures that Beauvoir and other women have experienced in striving toward authenticity. View on Amazon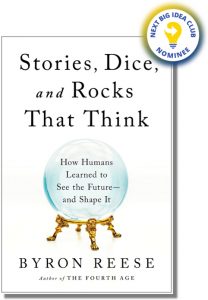 Stories, Dice, and Rocks That Think: How Humans Learned to See the Future—and Shape It
By Byron Reese
Publication Date: August 16, 2022
A fresh new look at the history and destiny of humanity, readers will come away from Stories, Dice, and Rocks that Think with a new understanding of what they are—not just another animal, but a creature with a mastery of time itself. View on Amazon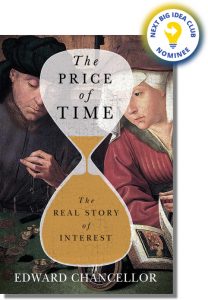 The Price of Time: The Real Story of Interest
By Edward Chancellor
Publication Date: August 16, 2022
The financial world now finds itself caught between a rock and a hard place, and Edward Chancellor is here to tell us why. In this enriching volume, Chancellor explores the history of interest and its essential function in determining how capital is allocated and priced. View on Amazon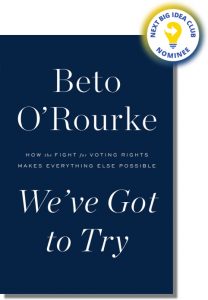 We've Got to Try: How the Fight for Voting Rights Makes Everything Else Possible
By Beto O'Rourke
Publication Date: August 23, 2022
By sharing stories from his beloved home state of Texas, activist and political leader Beto O'Rourke inspires us to overcome the greatest challenge to our democracy and fight to preserve the right to vote. View on Amazon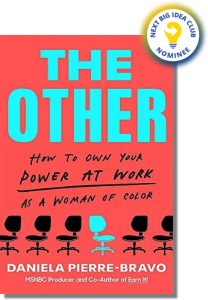 The Other: How to Own Your Power at Work as a Woman of Color
By Daniela Pierre-Bravo
Publication Date: August 23, 2022
Daniela pushes you to reckon with feelings of inadequacy, and guides you in recognizing your power through your own eyes, instead of a traditional white gaze. She aims to help you clear a path toward advancement without losing your sense of identity, and learn how to embrace your differences with confidence. View on Amazon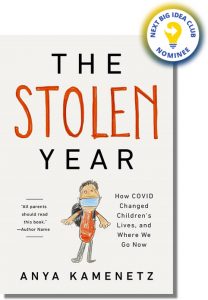 The Stolen Year: How COVID Changed Children's Lives, and Where We Go Now
By Anya Kamenetz
Publication Date: August 23, 2022
An NPR education reporter shows how the last true social safety net—the public school system—was decimated by the pandemic, and how years of short-sighted political decisions have failed to put our children first. View on Amazon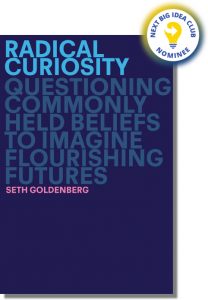 Radical Curiosity: Questioning Commonly Held Beliefs to Imagine Flourishing Futures
By Seth Goldenberg
Publication Date: August 23, 2022
Goldenberg argues that because we value knowing above learning and prioritize doing over thinking, curiosity has become an endangered species. Only by rediscovering the power of questions can we hope to rewrite the commonly held "legacy" narratives that no longer serve us, and to remake our organizations, our politics, and our lives. View on Amazon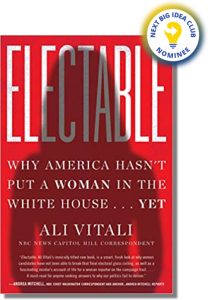 Electable: Why America Hasn't Put a Woman in the White House . . . Yet
By Ali Vitali
Publication Date: August 23, 2022
A fearless deep dive into the 2020 election from former MSNBC "Road Warrior" and now NBC Capitol Hill correspondent Ali Vitali. She investigates the gendered double standards placed on women presidential candidates of that cycle and those who came before, and what it will take for a woman to finally break the glass ceiling and win the White House. View on Amazon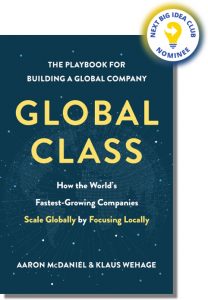 Global Class: How the World's Fastest-Growing Companies Scale Globally by Focusing Locally
By Aaron McDaniel and Klaus Wehage
Publication Date: August 23, 2022
Through case studies and insights from over 200 of the world's fastest-growing companies, McDaniel and Wehage illuminate what the new class of successful global businesses do to succeed, who are part of their high performing teams, and how they do it. View on Amazon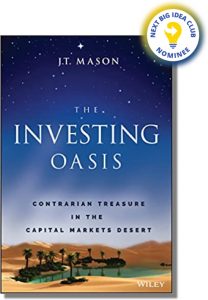 The Investing Oasis: Contrarian Treasures in the Capital Markets Desert
By J.T. Mason
Publication Date: August 23, 2022
A roadmap of portfolio management concepts and contrarian tactics that can turn misbehaviors, undue risks, and short-term gambles into longer-term strengths. Through 30 chapters and four tiers, Mason progressively introduces more powerful tools and techniques used in the founding and successful management of the Oasis Growth Fund, a North American Hedge Fund. View on Amazon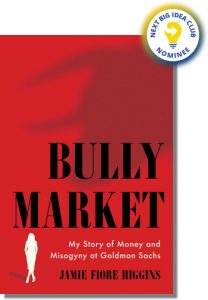 Bully Market: My Story of Money and Misogyny at Goldman Sachs
By Jamie Fiore Higgins
Publication Date: August 30, 2022
A rare insider's account of Goldman Sachs, revealing the entrenched discrimination and harassment at the upper echelons of this elite institution—and how to fix a broken system—from one of their top women. View on Amazon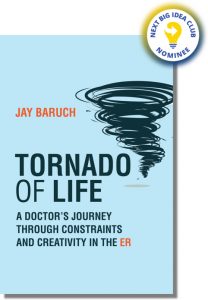 Tornado of Life: A Doctor's Journey Through Constraints and Creativity in the ER
By Jay Baruch
Publication Date: August 30, 2022
Empathy, creativity, and imagination are the cornerstones of clinical care. In Tornado of Life, ER physician Jay Baruch offers a series of short, powerful, and affecting essays that capture the stories of ER patients in all their complexity and messiness. View on Amazon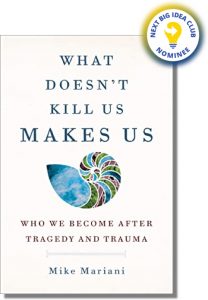 What Doesn't Kill Us Makes Us: Who We Become After Tragedy and Trauma
By Mike Mariani
Publication Date: August 30, 2022
Tracing the lives of six people who have experienced profoundly life-changing events, journalist Mike Mariani explores the nuances and largely uncharted territory of what happens after one's life is severed into a before and after. View on Amazon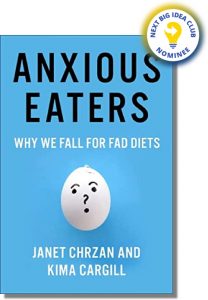 Anxious Eaters: Why We Fall for Fad Diets
By Janet Chrzan and Kima Cargill
Publication Date: August 30, 2022
Anxious Eaters shows that fad diets are popular because they fulfill crucial social and psychological needs―which is also why they tend to fail. Janet Chrzan and Kima Cargill bring together anthropology, psychology, and nutrition to explore what these programs promise yet rarely fulfill for dieters. View on Amazon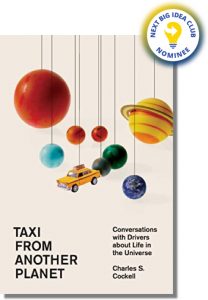 Taxi from Another Planet: Conversations with Drivers About Life in the Universe
By Charles S. Cockell
Publication Date: August 30, 2022
Insightful, good-humored essays on the possibilities of alien life and the uses of space exploration, based on an astrobiologist's everyday conversations with his fellow humans―taxi drivers, to be precise. View on Amazon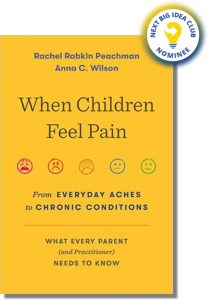 When Children Feel Pain: From Everyday Aches to Chronic Conditions
By Rachel Rabkin Peachman and Anna Wilson
Publication Date: August 30, 2022
The authors dispel myths and fears surrounding childhood vaccination and opioid prescription medication, and also outline a range of effective pain-relieving strategies, from cognitive behavioral therapy to parent-led soothing techniques. Helping children address pain is not only at the heart of caretaking; it also proves to be a foundation for lifelong health. View on Amazon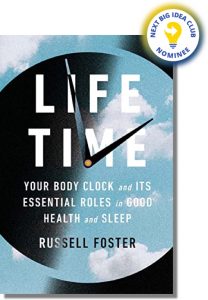 Life Time: The New Science of the Body Clock, and How it Can Revolutionize Your Health
By Russell Foster
Publication Date: August 30, 2022
In Life Time, Professor Russell Foster, a world-leading expert on circadian neuroscience, takes us on a fascinating journey through our days and nights. Using surprising examples and cutting-edge science, he busts long-standing myths about the best daily routine. View on Amazon
Download the Next Big Idea App to enjoy "Book Bite" summaries of hundreds of groundbreaking books like these: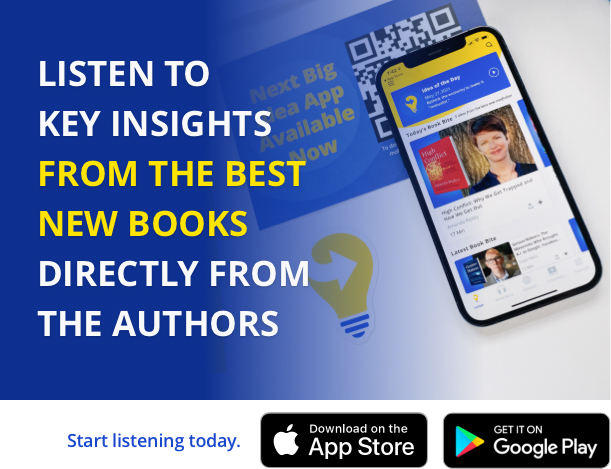 When you buy through our Amazon links, the Next Big Idea Club may earn an affiliate commission.