I'm pleased to share what I consider the most promising, must-read nonfiction titles scheduled for release in December of 2022. These titles make up our second group of nominees for Season 20 of the Next Big Idea Club (the November group was announced here).
All nominated books will be shared with our Next Big Idea Club curators—Susan Cain, Malcolm Gladwell, Adam Grant, and Daniel Pink—who will narrow the list down to a handful of finalists and, ultimately, two official season selections.
Authors will also be invited to create a "Book Bite", a 15-minute audio self-recording that features 5 big ideas from their book. It's kind of like chatting with a stranger at a party—only that person just happened to write a fascinating nonfiction book!
And now, the December 2022 titles are…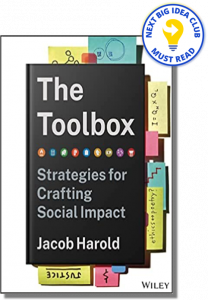 The Toolbox: Strategies for Crafting Social Impact
By Jacob Harold
Publication Date: December 1, 2022
An essential blueprint for anyone interested in improving the world around them, The Toolbox: Methods and Mindsets for Social Impact is an incisive strategic guide that will prove to be indispensable for everyone who seeks to collaboratively build something better. View on Amazon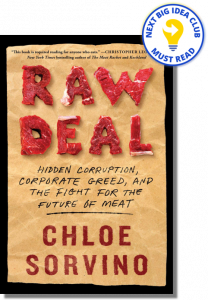 Raw Deal: Hidden Corruption, Corporate Greed, and the Fight for the Future of Meat
By Chloe Sorvino
Publication Date: December 6, 2022
A shocking and unputdownable exposé of the United States meat industry, the devastating failures of the country's food system, and the growing disappointment of alternative meat producers claiming to revolutionize the future of food. View on Amazon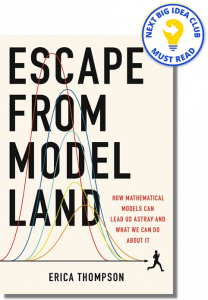 Escape from Model Land: How Mathematical Models Can Lead Us Astray and What We Can Do About It
By Erica Thompson
Publication Date: December 6, 2022
Whether we are worried about the spread of COVID-19 or making a corporate budget, we depend on mathematical models to help us understand the world around us every day. But models aren't a mirror of reality. In fact, they are fantasies, where everything works out perfectly, every time. And relying on them too heavily can hurt us. View on Amazon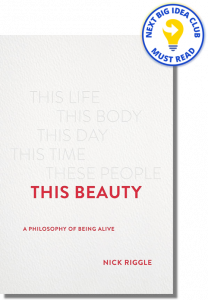 This Beauty: A Philosophy of Being Alive
By Nick Riggle
Publication Date: December 6, 2022
Inspirational clichés are at best vague, at worst stupid. Drawing on insights from aesthetics and his experiences as a professional skater and new father, Riggle shows us how we can understand the idea that life is beautiful enough to bear repeating. View on Amazon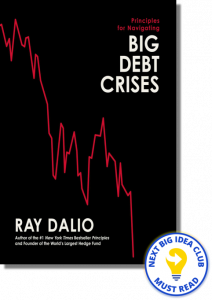 Principles for Navigating Big Debt Crises
By Ray Dalio
Publication Date: December 6, 2022
For the 10th anniversary of the 2008 financial crisis, one of the world's most successful investors, Ray Dalio, shares his unique template for how debt crises work and principles for dealing with them well. This template allowed his firm, Bridgewater Associates, to antic­ipate events and navigate them well while others struggled badly. View on Amazon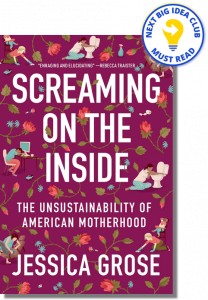 Screaming on the Inside: The Unsustainability of American Motherhood
By Jessica Grose
Publication Date: December 6, 2022
What successful parenting has in common, regardless of culture or community, is close observation of the kind of unique humans our children are. In thoughtful and revelatory chapters about pregnancy, identity, work, social media, and the crisis of the Covid-19 pandemic, Grose explains how we got to this moment, why the current state of expectations on mothers is wholly unsustainable, and how we can move towards something better. View on Amazon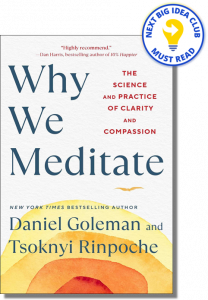 Why We Meditate: The Science and Practice of Clarity and Compassion
By Daniel Goleman & Tsoknyi Rinpoche
Publication Date: December 6, 2022
With accessible and eye-opening advice based on groundbreaking neuroscience, this guidebook helps you not only break free from negative patterns of thought and behavior but radically embrace your very being. Revolutionize your health, relationships, and soul with this book that is perfect for both serious meditators and those new to the practice. View on Amazon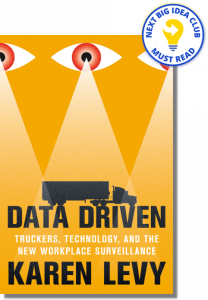 Data Driven: Truckers, Technology, and the New Workplace Surveillance
By Karen Levy
Publication Date: December 6, 2022
Data Driven contributes to an emerging conversation about how technology affects our work, institutions, and personal lives, and helps to guide our thinking about how to protect public interests and safeguard human dignity in the digital age. View on Amazon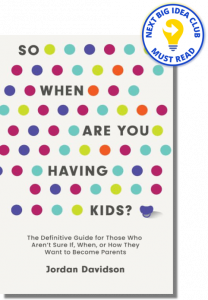 So When Are You Having Kids: The Definitive Guide for Those Who Aren't Sure If, When, or How They Want to Become Parents
By Jordan Davidson
Publication Date: December 6, 2022
How much does it cost to have kids? How long can I wait? What if I'm infertile? And, wait a minute . . . do I actually want to have a kid?" If you're asking yourself these kinds of questions, Jordan Davidson has written the first comprehensive guide of our times for would-be or might-be parents. View on Amazon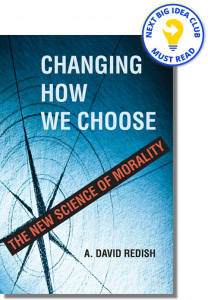 Changing How We Choose: The New Science of Morality
By David Redish
Publication Date: December 6, 2022
Redish argues that moral questions have a scientific basis and that morality is best viewed as a technology—a set of social and institutional forces that create communities and drive cooperation. This means that some moral structures really are better than others and that the moral technologies we use have real consequences on whether we make our societies better or worse places for the people living within them. View on Amazon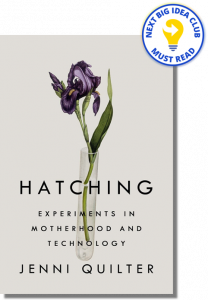 Hatching: Experiments in Motherhood and Technology
By Jenni Quilter
Publication Date: December 6, 2022
With nuance, empathy, and a fierce intellect, Quilter asks urgent questions about what it means to desire a child and how much freedom reproductive technologies actually offer. Her writing embraces the complexities of motherhood and the humanity of IVF. View on Amazon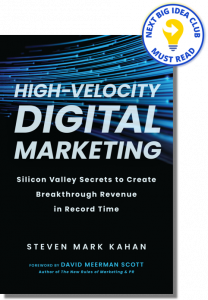 High-Velocity Digital Marketing: Silicon Valley Secrets to Create Breakthrough Revenue in Record Time
By Steven Mark Kahan
Publication Date: December 6, 2022
Marketing online is no longer one of the ways to market—it is the way to do marketing. High-Velocity Digital Marketing is your essential, easy-to-implement guide to getting found online, providing the most critical information, and getting your buyers to purchase—fast. View on Amazon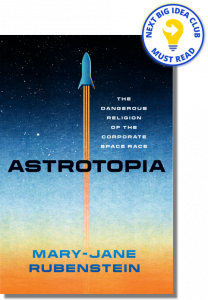 Astrotopia: The Dangerous Religion of the Corporate Space Race
By Mary-Jane Rubenstein
Publication Date: December 6, 2022
A revealing look at the parallel mythologies behind the colonization of Earth and space—and a bold vision for a more equitable, responsible future both on and beyond our planet. View on Amazon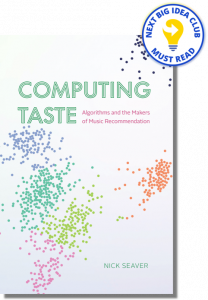 Computing Taste: Algorithms and the Makers of Music Recommendation
By Nick Seaver
Publication Date: December 6, 2022
Rehumanizes the algorithmic systems that shape our world, drawing attention to the people who build and maintain them. Seaver brings the thinking of programmers into conversation with the discipline of anthropology, opening up the cultural world of computation in a wide-ranging exploration that travels from cosmology to calculation, myth to machine learning, and captivation to care. View on Amazon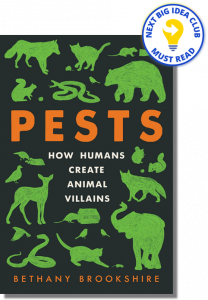 Pests: How Humans Create Animal Villains
By Bethany Brookshire
Publication Date: December 6, 2022
An engrossing and revealing study of why we deem certain animals "pests" and others not—from cats to rats, elephants to pigeons—and what this tells us about our own perceptions, beliefs, and actions, as well as our place in the natural world. View on Amazon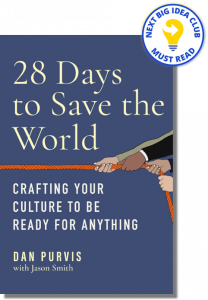 28 Days to Save the World: Crafting Your Culture to Be Ready for Anything
By Dan Purvis
Publication Date: December 6, 2022
In 2020, engineering firm Velentium faced an unprecedented ask: partner with a small medical device company and a very large vehicle manufacturer to increase emergency ventilator production from hundreds per month to thousands per week—in just 28 days. When a defining moment arrives for your organization, will your team be ready? View on Amazon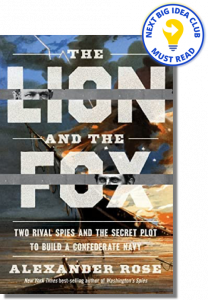 The Lion And The Fox: Two Rival Spies and the Secret Plot to Build a Confederate Navy
By Alexander Rose
Publication Date: December 6, 2022
The thrilling story of the Confederate spy who came to Britain to turn the tide of the Civil War—and the Union agent resolved to stop him. View on Amazon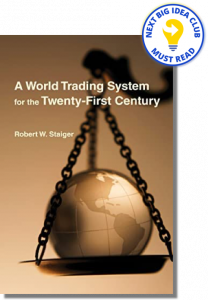 A World Trading System for the Twenty-First Century
By Robert Staiger
Publication Date: December 20, 2022
Global trade is in trouble. Climate change, digital trade, offshoring, the rise of emerging markets led by China: Can the World Trade Organization (WTO), built for trade in the twentieth century, meet the challenges of the twenty-first? Staiger tells us that yes, adapting the WTO to the changed economic environment would serve the world better than a radical reset. View on Amazon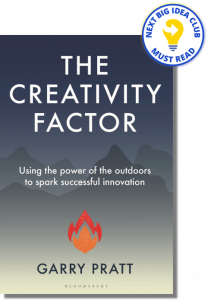 The Creativity Factor: Using the power of the outdoors to spark successful innovation
By Garry Pratt
Publication Date: December 24, 2022
Uncovers the importance of creativity in business success and clarifies how you can use time spent outdoors to fully harness your creative potential. View on Amazon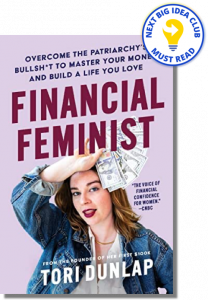 Financial Feminist
By Tori Dunlap
Publication Date: December 27, 2022
From the globally recognized personal finance educator and the TikTok star behind Her First $100K, an inclusive guide to all things money—from managing debt to investing and voting with your dollars—for the financial feminist in you. View on Amazon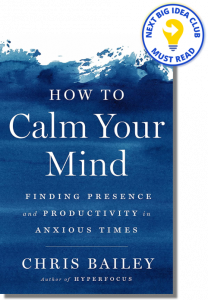 How to Calm Your Mind: Finding Presence and Productivity in Anxious Times
By Chris Bailey
Publication Date: December 27, 2022
A toolkit of accessible, science-backed strategies that reveal how the path to a less anxious life, and even greater productivity, runs directly through calm. View on Amazon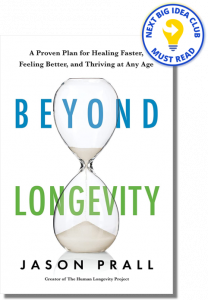 Beyond Longevity: A Plan for Healing Faster, Feeling Better, and Thriving at Any Age
By Jason Prall
Publication Date: December 27, 2022
New science updates the "blue zones" secrets to healthy longevity with a flexible, holistic approach that incorporates epigenetics, nutrition, and mental health. View on Amazon
Download the Next Big Idea App to enjoy "Book Bite" summaries of hundreds of groundbreaking books like these: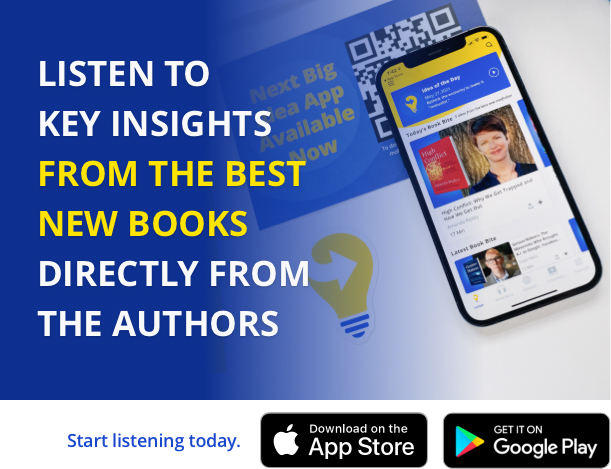 When you buy through our Amazon links, the Next Big Idea Club may earn an affiliate commission.