I'm pleased to share what I consider the most promising, must-read nonfiction titles scheduled for release in December of 2023. These titles make up our second group of nominees for Season 23 of the Next Big Idea Club (the November group was announced here).
Our Next Big Idea Club curators—Susan Cain, Malcolm Gladwell, Adam Grant, and Daniel Pink—will narrow the list down to a handful of finalists and, ultimately, two official season selections.
Authors will also be invited to create a "Book Bite", a 15-minute audio self-recording that features 5 key insights from their book. Imagine chatting with a stranger on an airplane—only that person just happened to write a fascinating nonfiction book!
And now, the December 2023 titles are…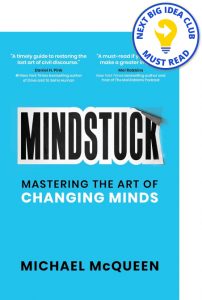 Mindstuck: Mastering the Art of Changing Minds
By Michael McQueen
Publication Date: December 4, 2023
Whether you are a leader trying to help your team keep pace in changing times, a businessperson who needs a potential partner to see your value proposition, or a parent who wants to get your teenager away from their screen, this book will show you how to persuade even the most mindstuck people in your world. View on Amazon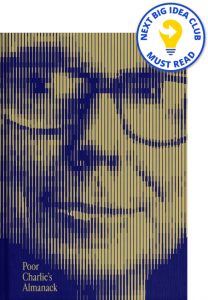 Poor Charlie's Almanack: The Essential Wit and Wisdom of Charles T. Munger
By Charles T. Munger
Publication Date: December 5, 2023
From the legendary vice-chairman of Berkshire Hathaway, lessons in investment strategy, philanthropy, and living a rational and ethical life. View on Amazon

Yesterday: A New History of Nostalgia
By Tobias Becker
Publication Date: December 5, 2023
A sweeping reassessment of our longing for the past, from the rise of "retro" to the rhetoric of Brexit and Trump. View on Amazon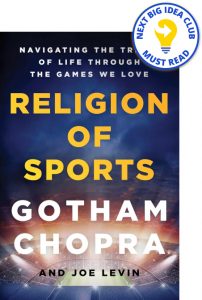 Religion of Sports: Navigating the Trials of Life through the Games we Love
By Gotham Chopra
Publication Date: December 5, 2023
A memoir-meets-manifesto about the overwhelming power of sports and how they provide meaning and purpose in people's lives all over the world. View on Amazon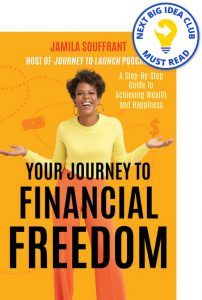 Your Journey to Financial Freedom: A Step-by-Step Guide to Achieving Wealth and Happiness
By Jamila Souffrant
Publication Date: December 5, 2023
Podcaster Jamila Souffrant shows how to skyrocket your savings, blast through debt and ultimately accelerate your unique and truly epic journey to financial freedom and independence. View on Amazon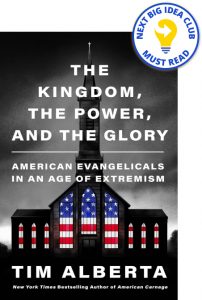 The Kingdom, the Power, and the Glory: American Evangelicals in an Age of Extremism
By Tim Alberta
Publication Date: December 5, 2023
A timely, rigorously reported, and deeply personal examination of the divisions that threaten to destroy the American evangelical movement. View on Amazon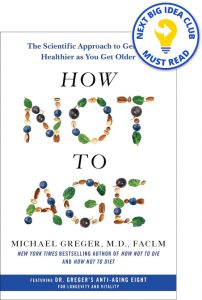 How Not to Age: The Scientific Approach to Getting Healthier as You Get Older
By Michael Greger
Publication Date: December 5, 2023
Inspired by the dietary and lifestyle patterns of centenarians and residents of "blue zone" regions where people live the longest, Dr. Greger presents simple, accessible, and evidence-based methods to preserve the body functions that keep you feeling youthful, both physically and mentally. View on Amazon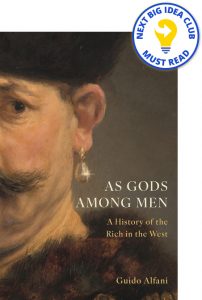 As Gods Among Men: A History of the Rich in the West
By Guido Alfani
Publication Date: December 5, 2023
How the rich and the super-rich throughout Western history accumulated their wealth, behaved (or misbehaved) and helped (or didn't help) their communities in times of crisis. View on Amazon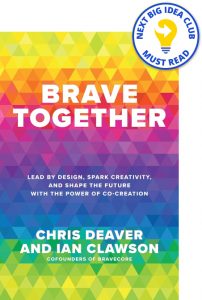 Brave Together: Lead by Design, Spark Creativity, and Shape the Future with the Power of Co-Creation
By Chris Deaver & Ian Clawson
Publication Date: December 5, 2023
From the thought leaders who helped Tim Cook transition Apple from "thinking different" to "working different together"―a timely guide that helps leaders be more creative and creatives be better leaders. View on Amazon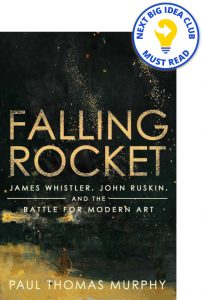 Falling Rocket: James Whistler, John Ruskin, and the Battle for Modern Art
By Paul Thomas Murphy
Publication Date: December 5, 2023
The untold story of the artistic battle between James Abbot MacNeill Whistler and John Ruskin over Whistler's controversial, ground-breaking Nocturne in Black and Gold: The Falling Rocket. View on Amazon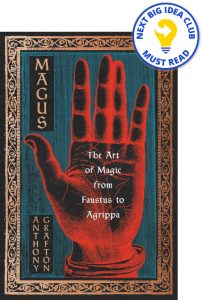 Magus: The Art of Magic from Faustus to Agrippa
By Anthony Grafton
Publication Date: December 5, 2023
A revelatory new account of the magus―the learned magician―and his place in the intellectual, social, and cultural world of Renaissance Europe. View on Amazon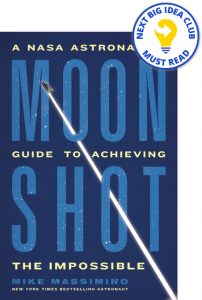 Moonshot: A NASA Astronaut's Guide to Achieving the Impossible
By Mike Massimino
Publication Date: December 5, 2023
Former NASA astronaut and New York Times bestselling author Mike Massimino—the first person to tweet from space, professor at Columbia University, and expert speaker—delivers lessons for teamwork, innovation, and leadership to the average person. View on Amazon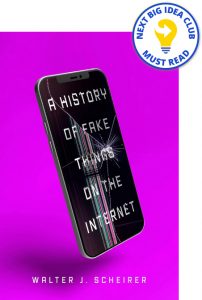 A History of Fake Things on the Internet
By Walter Scheirer
Publication Date: December 5, 2023
Computer scientist Walter J. Scheirer takes a deep dive into the origins of fake news, conspiracy theories, reports of the paranormal, and other deviations from reality that have become part of mainstream culture, from image manipulation in the nineteenth-century darkroom to the literary stylings of large language models like ChatGPT. View on Amazon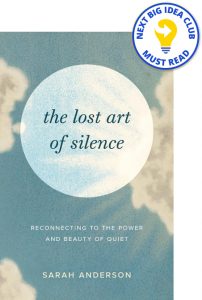 The Lost Art of Silence: Reconnecting to the Power and Beauty of Quiet
By Sarah Anderson
Publication Date: December 5, 2023
A unique celebration of silence—in art, literature, nature, and spirituality—and an exploration of its ability to bring inner peace, widen our perspectives, and inspire the human spirit in spite of the noise of contemporary life. View on Amazon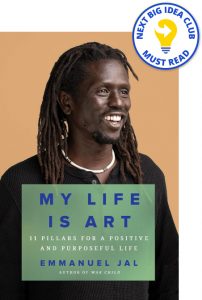 My Life Is Art: 11 Pillars for a Positive and Purposeful Life
By Emmanuel Jal
Publication Date: December 5, 2023
Drawing on lessons from his remarkable life, former child soldier turned activist, author, entrepreneur, and international recording artist Emmanuel Jal provides his eleven pillars for overcoming adversity and living a life of purpose. View on Amazon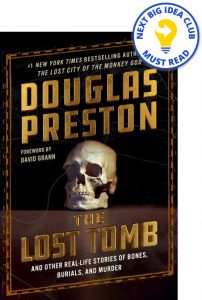 The Lost Tomb: And Other Real-Life Stories of Bones, Burials, and Murder
By Douglas Preston
Publication Date: December 5, 2023
Douglas Preston, the #1 bestselling author of The Lost City of the Monkey God, presents jaw-dropping true stories of Egyptian burial chambers, prehistoric ruins, pirate treasure, bizarre crimes, and more. View on Amazon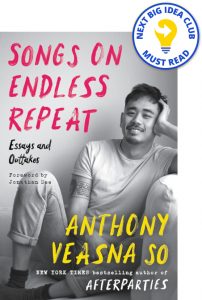 Songs on Endless Repeat: Essays and Outtakes
By Anthony Veasna So
Publication Date: December 5, 2023
A collection like none other: sharply funny, emotionally expansive essays and linked short fiction exploring family, queer desire, pop culture, and race. View on Amazon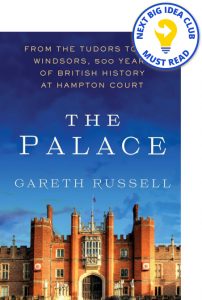 The Palace: From the Tudors to the Windsors, 500 Years of British History at Hampton Court
By Gareth Russell
Publication Date: December 5, 2023
The Palace takes us into every room in the castle, revealing the ups and downs of royal history and illustrating what was at play politically, socially, and economically at the time. View on Amazon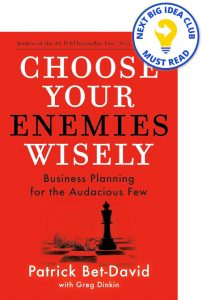 Choose Your Enemies Wisely: Business Planning for the Audacious Few
By Patrick Bet-David
Publication Date: December 5, 2023
When you think about your enemies, you get emotional. You feel like you won't let anything—or anyone—stop you. Patrick shows how to harness that emotion to turbocharge your business. View on Amazon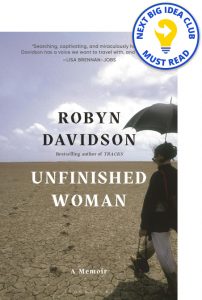 Unfinished Woman: A Memoir
By Robyn Davidson
Publication Date: December 5, 2023
Adventurous but guarded, fearless yet broken, Davidson asks: how can we live with pain and uncertainty, to find beauty in the strangeness of being? View on Amazon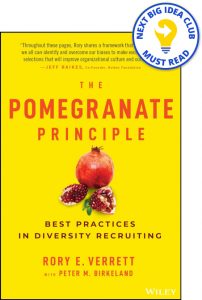 The Pomegranate Principle: Best Practices in Diversity Recruiting
By Rory Verrett with Peter Birkeland
Publication Date: December 7, 2023
Attract and retain the best and brightest professionals with these effective strategies for diverse talent recruitment. View on Amazon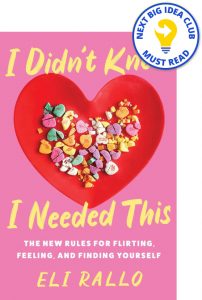 I Didn't Know I Needed This: The New Rules for Flirting, Feeling, and Finding Yourself
By Eli Rallo
Publication Date: December 12, 2023
From TikTok star Eli Rallo, an irreverent, laugh-out-loud funny, and searingly honest take on modern dating and romance with tips, tricks, and survival-guide style rules. View on Amazon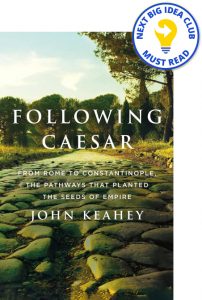 Following Caesar: From Rome to Constantinople, the Pathways That Planted the Seeds of Empire
By John Keahey
Publication Date: December 12, 2023
A travel narrative following three ancient roads and looking at more than two thousand years of history of Ancient Rome through the modern eye. View on Amazon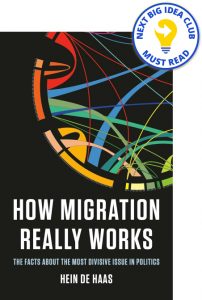 How Migration Really Works: The Facts About the Most Divisive Issue in Politics
By Hein de Haas
Publication Date: December 19, 2023
An authoritative guide to global migration that corrects decades of misunderstanding and misguided policy. View on Amazon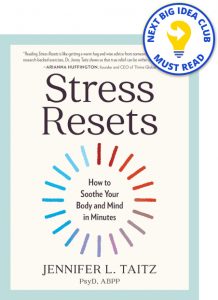 Stress Resets: How to Soothe Your Body and Mind in Minutes
By Jennifer Taitz
Publication Date: December 19, 2023
A clinical psychologist gives us 75 quick, scientifically based techniques and exercises to manage stress and build resilience. View on Amazon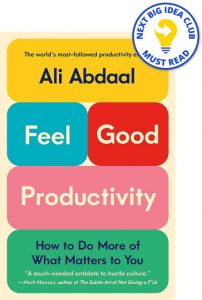 Feel-Good Productivity: How to Do More of What Matters to You
By Ali Abdaal
Publication Date: December 26, 2023
Drawing on decades of psychological research, he has found that the secret to productivity and success isn't grind – it's feeling good. If you can make your work feel good, then productivity takes care of itself. View on Amazon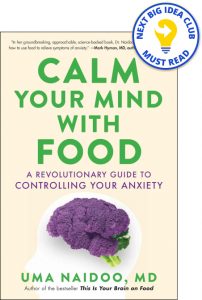 Calm Your Mind with Food: A Revolutionary Guide to Controlling Your Anxiety
By Uma Naidoo
Publication Date: December 26, 2023
A revolutionary full-body approach to relieving anxiety, from bestselling author and nutritional psychiatrist Uma Naidoo. View on Amazon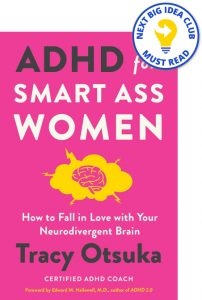 ADHD for Smart Ass Women: How to Fall in Love with Your Neurodivergent Brain
By Tracy Otsuka
Publication Date: December 26, 2023
An unprecedented guide for any woman with ADHD looking to celebrate her unique brilliance and to embark on a journey of self-discovery. View on Amazon
Download the Next Big Idea App to enjoy "Book Bite" summaries of hundreds of groundbreaking books like these: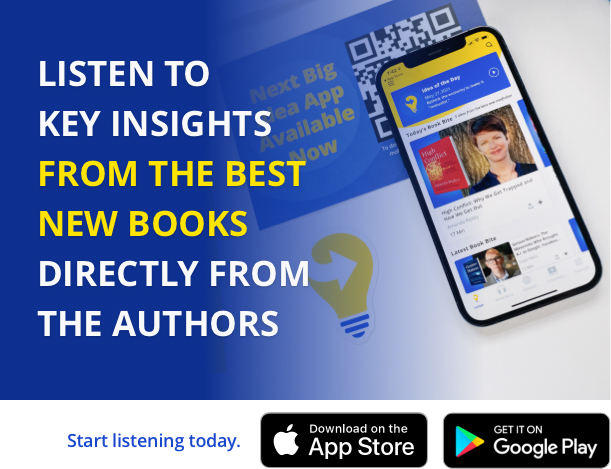 When you buy through our Amazon links, the Next Big Idea Club may earn an affiliate commission.