I'm pleased to share what I consider the most promising, must-read nonfiction titles scheduled for release in February of 2023. These titles make up our first group of nominees for Season 21 of the Next Big Idea Club.
All nominated books will be shared with our Next Big Idea Club curators—Susan Cain, Malcolm Gladwell, Adam Grant, and Daniel Pink—who will narrow the list down to a handful of finalists and, ultimately, two official season selections.
Authors will also be invited to create a "Book Bite", a 15-minute audio self-recording that features 5 key insights from their book. It's kind of like chatting with a stranger at a party—only that person just happened to write a fascinating nonfiction book!
And now, the February 2023 titles are…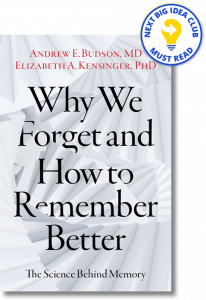 Why We Forget and How To Remember Better: The Science Behind Memory
By Andrew Budson & Elizabeth Kensinger
Publication Date: February 1, 2023
If memory is a simple thing, why does it so often go awry? Why is forgetting so common? How can you be certain about something you remember–and be wrong about it? Why is it so difficult to remember people's names? How can you study hard for an exam but not be able to recall the material on the test? Science of memory to empower you with the knowledge you need to remember better. View on Amazon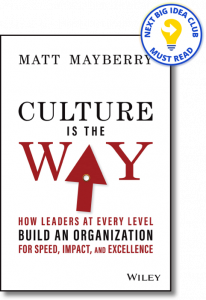 Culture Is the Way: How Leaders at Every Level Build an Organization for Speed, Impact, and Excellence
By Matt Mayberry
Publication Date: February 1, 2023
Former NFL Pro, world-renowned keynote speaker, and management consultant Matt Mayberry delivers an incisive and hands-on blueprint to employee engagement and peak productivity. View on Amazon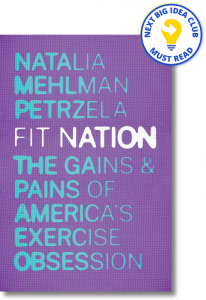 Fit Nation: The Gains and Pains of America's Exercise Obsession
By Natalia Mehlman Petrzela
Publication Date: February 2, 2023
How is it that Americans are more obsessed with exercise than ever, and yet also unhealthier? Fit Nation explains how we got here and imagines how we might create a more inclusive, stronger future. View on Amazon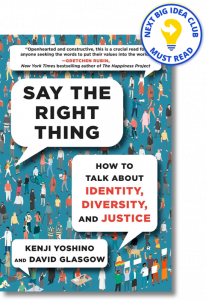 Say the Right Thing: How to Talk About Identity, Diversity, and Justice
By Kenji Yoshino & David Glasgow
Publication Date: February 7, 2023
A practical, shame-free guide for navigating conversations across our differences at a time of rapid social change. View on Amazon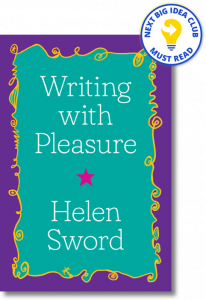 Writing with Pleasure
By Helen Sword
Publication Date: February 7, 2023
Whether you're writing a scholarly article, an administrative email, or a love letter, this book will inspire you to find delight in even the most mundane writing tasks and a richer, deeper pleasure in those you already enjoy. View on Amazon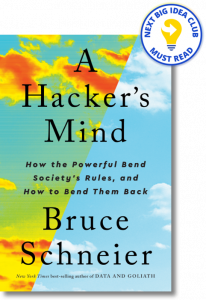 A Hacker's Mind: How the Powerful Bend Society's Rules, and How to Bend them Back
By Bruce Schneier
Publication Date: February 7, 2023
The renowned computer-security expert and best-selling author explores how understanding hacks can illuminate society's ills and help us solve them. View on Amazon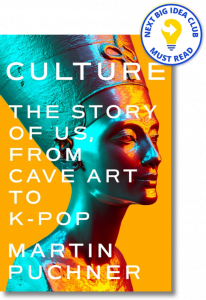 Culture: The Story of Us, From Cave Art to K-Pop
By Martin Puchner
Publication Date: February 7, 2023
More than a work of history, Culture is an archive of humanity's most monumental junctures and a guidebook for the future of us humans as a creative species. Witty, erudite, and full of wonder, Puchner argues that the humanities are (and always have been) essential to the transmission of knowledge that drives the efforts of human civilization. View on Amazon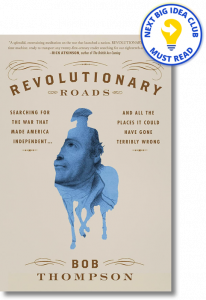 Revolutionary Roads : Searching for the War That Made America Independent…and All the Places It Could Have Gone Terribly Wrong
By Bob Thompson
Publication Date: February 7, 2023
The Revolutionary War is one of the greatest stories in all history, an eight-year epic filled with self-sacrificing heroes, self-interested villains, and, more interestingly, all the shades of complex humanity in between. It boasts large-scale gambles that sometimes paid off but usually didn't, as well as countless tiny, fraught tipping points. At stake was the fate of a social and political experiment that would transform the world. Yet we don't know this story as well as we should, or how easily the ending could have changed. View on Amazon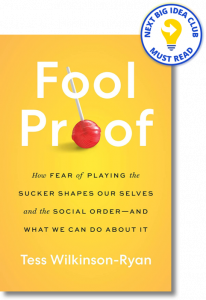 Fool Proof: How Fear of Playing the Sucker Shapes Our Selves and the Social Order―and What We Can Do About It
By Tess Wilkinson-Ryan
Publication Date: February 7, 2023
The fear of being suckered can be weaponized to disrupt cooperation and trust, but it can also be defused and reframed to make space for moral agency and social progress. Facing the fear of being suckered head-on means deciding for ourselves what risks to take, what relationships to invest in, when to share, and when to protest—drafting a new template for how to live with integrity in a sucker's world. View on Amazon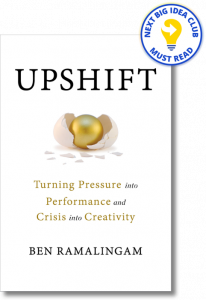 Upshift: Turning Pressure into Performance and Crisis into Creativity
By Ben Ramalingam
Publication Date: February 7, 2023
With over two decades' experience both observing and interpreting how people channel disaster into opportunity in the most extreme circumstances and environments on Earth, Ben Ramalingam has a unique vantage point from which to identify the key principles that can enable anyone to use stress as an opportunity for change. View on Amazon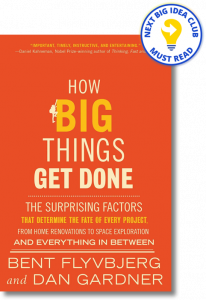 How Big Things Get Done: The Surprising Factors That Determine the Fate of Every Project, from Home Renovations to Space Exploration and Everything In Between
By Bent Flybjerg & Dan Gardner
Publication Date: February 7, 2023
The secrets to successfully planning and delivering projects on any scale—from home renovation to space exploration—by the world's leading expert on megaprojects. View on Amazon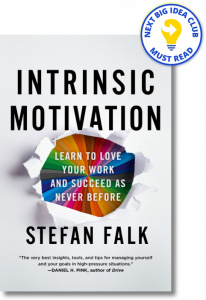 Intrinsic Motivation : Learn to Love Your Work and Succeed as Never Before
By Stefan Falk
Publication Date: February 7, 2023
Intrinsic motivation―doing a thing for its inherent satisfaction rather than external rewards―is the key to success and satisfaction in any endeavor. A legendary performance coach shares his simple, proven, and fun methods for cultivating and keeping it. View on Amazon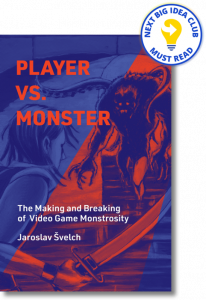 Player vs. Monster: The Making and Breaking of Video Game Monstrosity (Playful Thinking)
By Jaroslav Svelch
Publication Date: February 7, 2023
Covering examples from aliens to zombies, Jaroslav Švelch explores the art of monster design and traces its influences from mythology, visual arts, popular culture, and tabletop role-playing games. At the same time, he shows that video games follow the Cold War–era notion of clearly defined, calculable enemies, portraying monsters as figures that are irredeemably evil yet invariably vulnerable to defeat. He explains the appeal of such simplistic video game monsters, but also explores how the medium could evolve to present more nuanced depictions of monstrosity. View on Amazon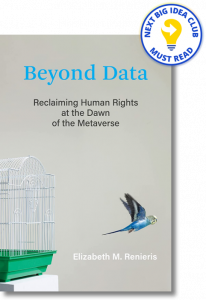 Beyond Data: Reclaiming Human Rights at the Dawn of the Metaverse
By Elizabeth Renieris
Publication Date: February 7, 2023
Why laws focused on data cannot effectively protect people—and how an approach centered on human rights offers the best hope for preserving human dignity and autonomy in a cyberphysical world. View on Amazon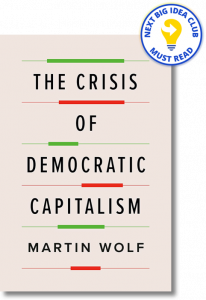 The Crisis of Democratic Capitalism
By Martin Wolf
Publication Date: February 7, 2023
From the chief economics commentator of the Financial Times, a magnificent reckoning with how and why the marriage between democracy and capitalism is coming undone, and what can be done to reverse this terrifying dynamic. View on Amazon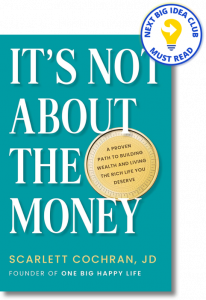 It's Not About the Money: A Proven Path to Building Wealth and Living the Rich Life You Deserve
By Scarlett Cochran
Publication Date: February 7, 2023
If you want a latte every day, go get it. You can have your lattes and your millions, too. Have big goals for your life, like buying your dream house, traveling the world, or leaving a meaningful legacy for your family? Your money can make all of that possible for you—and more. Cochran can help anyone, even those who think they're "bad with money," define their personal path to building wealth their way. View on Amazon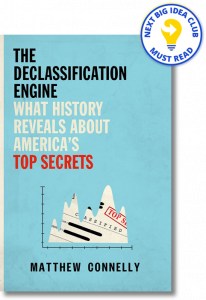 The Declassification Engine: What History Reveals About America's Top Secrets
By Matthew Connelly
Publication Date: February 7, 2023
Connelly sheds light on the drivers of state secrecy—especially consolidating power or hiding incompetence—and how the classification of documents has become untenable. What results is an astonishing study of power: of the greed that develops out of its possession, of the negligence that it protects, and of what we lose as citizens when it remains unchecked. A crucial examination of the self-defeating nature of secrecy and the dire state of our nation's archives. View on Amazon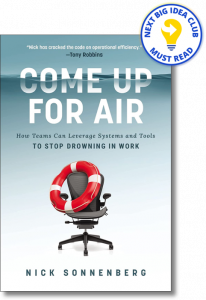 Come Up for Air: How Teams Can Leverage Systems and Tools to Stop Drowning in Work
By Nick Sonnenberg
Publication Date: February 7, 2023
You'll learn the proven empirical strategies from someone who not only turned his company around when it was on the verge of bankruptcy, but has also helped thousands of organizations around the world become more efficient and leverage the right systems and tools for explosive growth. View on Amazon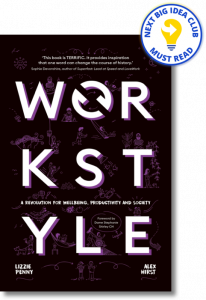 Workstyle: Be Well. Work Better. Do Good
By Lizzie Penny & Alex Hirst
Publication Date: February 14, 2023
The industrial age routine of a 9-5 fits-all working system might finally be being dismantled, but what will replace it, and will it work for you? This thoughtful and practical book sketches out new approaches to individualized working styles which prioritize wellbeing, productivity and fairness. View on Amazon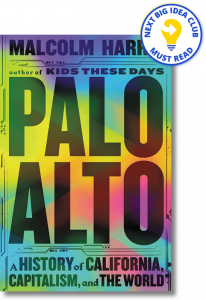 Palo Alto: A History of California, Capitalism, and the World
By Malcolm Harris
Publication Date: February 14, 2023
The first comprehensive, global history of Silicon Valley, from railroad capitalists to microchip assemblers, showing how Northern California created the world as we know it. View on Amazon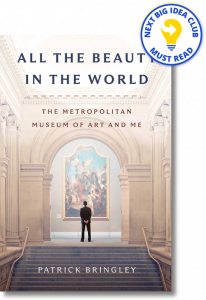 All The Beauty in the World: The Metropolitan Museum of Art and Me
By Patrick Bringley
Publication Date: February 14, 2023
In the tradition of classic workplace memoirs like Lab Girl and Working Stiff, All The Beauty in the World is a surprising, inspiring portrait of a great museum, its hidden treasures, and the people who make it tick, by one of its most intimate observers. View on Amazon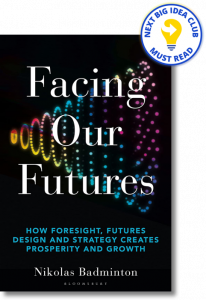 Facing Our Futures: How Foresight, Futures Design and Strategy Creates Prosperity and Growth
By Nikolas Badminton
Publication Date: February 14, 2023
A fascinating insight into how professionals and businesses can develop their foresight and strategy to ensure that they are prepared for an unpredictable future. View on Amazon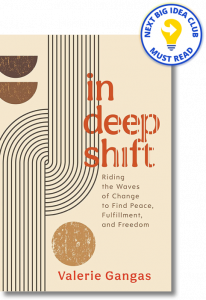 In Deep Shift : Riding the Waves of Change to Find Peace, Fulfillment, and Freedom
By Valerie Gangas
Publication Date: February 14, 2023
Gangas offers research-driven insights, relatable stories, and practices and journal exercises to help reframe the hard times, embrace change as a gateway to awakening―and ultimately learn to become a "natural shifter" who can flow gracefully with whatever life throws at you. View on Amazon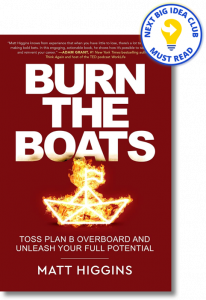 Burn the Boats: Toss Plan B Overboard and Unleash Your Full Potential
By Matt Higgins
Publication Date: February 14, 2023
The counterintuitive formula for a life of perpetual growth that has been practiced for thousands of years by military leaders and serial entrepreneurs alike—forget the Plan B and burn the boats. View on Amazon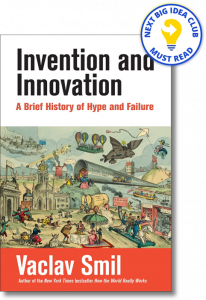 Invention and Innovation: A Brief History of Hype and Failure
By Vaclav Smil
Publication Date: February 14, 2023
Smil explains the difference between invention and innovation. Filled with engaging examples and pragmatic approaches, this book is a sobering account of the folly that so often attends human ingenuity. View on Amazon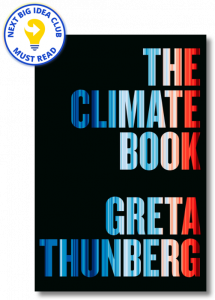 The Climate Book: The Facts and the Solutions
By Greta Thunberg
Publication Date: February 14, 2023
The wisdom of over one hundred experts – geophysicists, oceanographers and meteorologists; engineers, economists and mathematicians; historians, philosophers and indigenous leaders – to equip us all with the knowledge we need to combat climate disaster. Alongside them, she shares her own stories of demonstrating and uncovering greenwashing around the world, revealing how much we have been kept in the dark. View on Amazon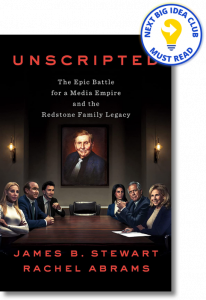 Unscripted: The Epic Battle for a Media Empire and the Redstone Family Legacy
By James Stewart & Rachel Abrams
Publication Date: February 14, 2023
The shocking inside story of the struggle for power and control at Paramount Global, the multibillion-dollar entertainment empire controlled by the Redstone family, and the dysfunction, misconduct, and deceit that threatened the future of the company, from the Pulitzer Prize–winning journalists who first broke the news. View on Amazon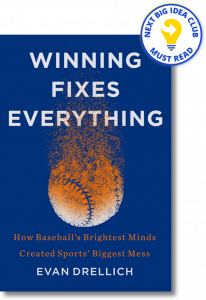 Winning Fixes Everything: How Baseball's Brightest Minds Created Sports' Biggest Mess
By Evan Drellich
Publication Date: February 14, 2023
The reporter who broke the Houston Astros' cheating scandal reveals how a baseball team could so dramatically descend into corruption, with never-before-told details of a broken management culture, the once-revered leaders who enabled it and the scandal itself. View on Amazon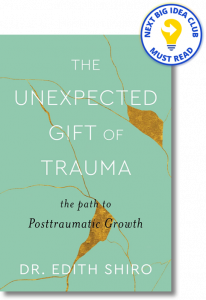 The Unexpected Gift of Trauma: The Path to Posttraumatic Growth
By Dr. Edith Shiro
Publication Date: February 21, 2023
A groundbreaking approach to healing from trauma and experiencing posttraumatic growth from a leading psychologist, featuring a powerful, five-stage framework to help readers not just recover, but thrive and transform. View on Amazon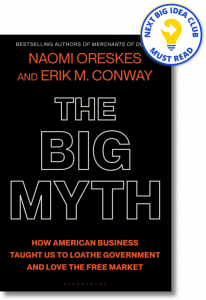 The Big Myth: How American Business Taught Us to Loathe Government and Love the Free Market
By Naomi Oreskes & Erik Conway
Publication Date: February 21, 2023
Why do Americans believe in the "magic of the marketplace"? The author's reveal a propaganda blitz which came to define Republican and Democratic administrations, giving us the opioid scourge, climate destruction, giant tech monopolies, and a baleful response to the Covid-19 pandemic. Only by understanding this history can we imagine a future where markets will serve, not stifle, democracy. View on Amazon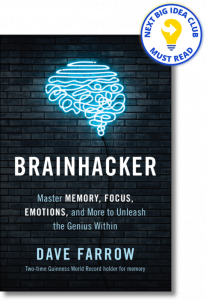 Brainhacker: Master Memory, Focus, Emotions, and More to Unleash the Genius Within
By Dave Farrow
Publication Date: February 21, 2023
If you feel like your brain is "glitching," or working against you, know that you're not stuck with the brain biology gave you. An upgrade is possible. View on Amazon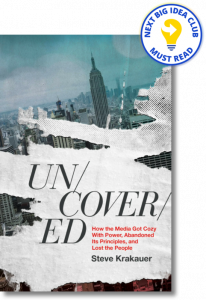 Uncovered: How the Media Got Cozy With Power, Abandoned its Principles, and Lost the People
By Steve Krakauer
Publication Date: February 21, 2023
Krakauer gives readers an extended peek behind the curtain of the media mess in America today. The book dives deep into some of the most important and egregious examples of the elite censorship collusion racket, like how tech suppression and media fear led to the New York Post-Hunter Biden email debacle before the 2020 election. View on Amazon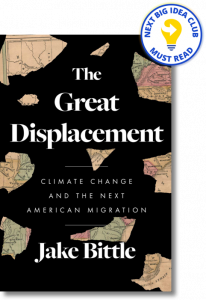 The Great Displacement: Climate Change and the Next American Migration
By Jake Bittle
Publication Date: February 21, 2023
The untold story of climate migration—the personal stories of those experiencing displacement, the portraits of communities being torn apart by disaster, and the implications for all of us as we confront a changing future. View on Amazon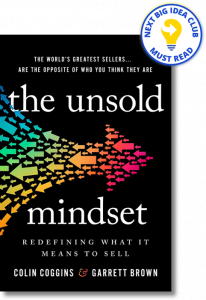 The Unsold Mindset : Redefining What It Means to Sell
By Colin Coggins & Garrett Brown
Publication Date: February 21, 2023
Reveals a counterintuitive approach to not just selling, but life. This book is not about "building rapport," "objection handling," or "trial closes." It's a journey toward an entirely new mindset — because the greatest sellers on the planet aren't successful because of what they do, they're successful because of what they think. View on Amazon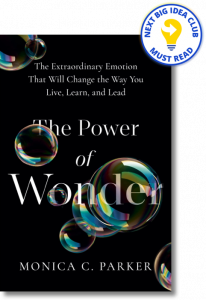 The Power of Wonder: The Extraordinary Emotion That Will Change the Way You Live, Learn, and Lead
By Monica Parker
Publication Date: February 21, 2023
An eye-opening journey through the magical, yet surprisingly little-understood, human emotion that is wonder. A multidisciplinary journey through psychology, neuroscience, philosophy, literature, and business to share some of the surprising secrets behind the mechanics of wonder and guides readers in bringing more of it into their lives. View on Amazon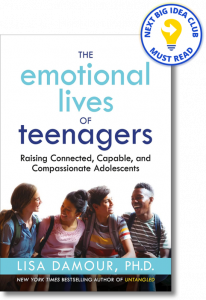 The Emotional Lives of Teenagers : Raising Connected, Capable, and Compassionate Adolescents
By Lisa Damour
Publication Date: February 21, 2023
An urgently needed guide to help parents understand their teenagers' intense and often fraught emotional lives—and how to support them through this critical developmental stage. View on Amazon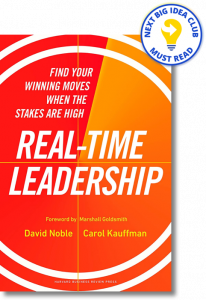 Real-Time Leadership: Find Your Winning Moves When the Stakes Are High
By David Noble & Carol Kauffman
Publication Date: February 21, 2023
Innovative new framework—MOVE—which equips you to slow down high-stakes situations before they speed you up. You'll learn to master the moment, generate options, and quickly evaluate them before acting. As you get better and better using the framework, you'll find you can recognize these moments as they arrive. View on Amazon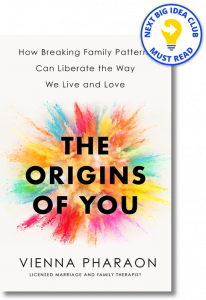 The Origins of You: How Breaking Family Patterns Can Liberate the Way We Live and Love
By Vienna Pharaon
Publication Date: February 21, 2023
Pharaon has unlocked a healing process to help us understand our Family of Origin—the family and framework we grew up within—and examine what worked (and didn't) in that system. Certain dysfunctions (or "wounds") in that Family of Origin will manifest in our adult behaviors in surprising ways, from work challenges to interpersonal struggles. But the good news: armed with the knowledge about our past, we can rewire our programming to meaningfully improve our relationships and our lives in the future. View on Amazon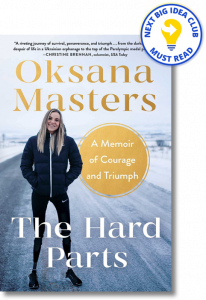 The Hard Parts: A Memoir of Courage and Triumph
By Oksana Masters
Publication Date: February 21, 2023
Oksana Masters, the United States' most decorated winter Paralympic or Olympic athlete, tells her jaw-dropping story of triumphing over extraordinary Chernobyl disaster-caused physical challenges to create a life that, by example, challenges everyone to push through what is holding them back. View on Amazon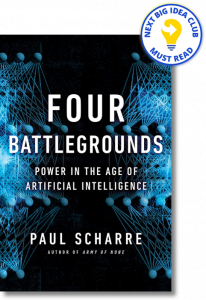 Four Battlegrounds: Power in the Age of Artificial Intelligence
By Paul Scharre
Publication Date: February 28, 2023
An award-winning defense expert tells the story of today's great power rivalry―the struggle to control artificial intelligence. View on Amazon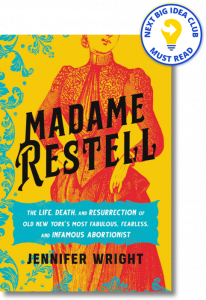 Madame Restell: The Life, Death, and Resurrection of Old New York's Most Fabulous, Fearless, and Infamous Abortionist
By Jennifer Wright
Publication Date: February 28, 2023
Thought-provoking, character-driven, funny, and feminist as hell, Madame Restell is required reading for anyone and everyone who believes that when it comes to women's rights, women's bodies, and women's history, women should have the last word. View on Amazon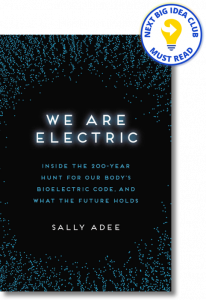 We Are Electric: Inside the 200-Year Hunt for Our Body's Bioelectric Code, and What the Future Holds
By Sally Adee
Publication Date: February 28, 2023
Breaks open the field of bioelectricity – the electric currents that run through our bodies – its misunderstood history of quackery, charlatanism, and yes, shortages of frogs, and why new discoveries will lead to improved antibiotics, cleared arteries, and new ways to combat cancer. View on Amazon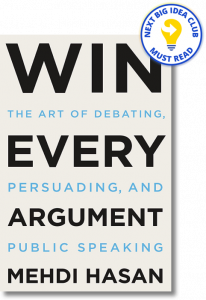 Win Every Argument: The Art of Debating, Persuading, and Public Speaking
By Mehdi Hasan
Publication Date: February 28, 2023
Mehdi Hasan believes that anyone can win an argument. As a journalist, anchor, and interviewer who has clashed with politicians, generals, spies, and celebrities from across the world, Hasan will reveal his tricks of the trade―16 different ways to get the upper hand in a debate, from the Rule of 3 to Judo Moves. View on Amazon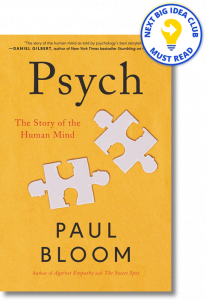 Psych: The Story of the Human Mind
By Paul Bloom
Publication Date: February 28, 2023
Bloom argues that a number of widely accepted theories in the field are probably wrong, and he reveals what psychology can tell us about the most pressing moral and political issues of our time—including belief in conspiracy theories, the role of genes in explaining human differences, and the discussion around implicit racial bias. View on Amazon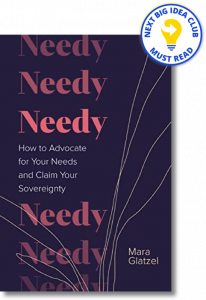 Needy: How to Advocate for Your Needs and Claim Your Sovereignty
By Mara Glatzel
Publication Date: February 28, 2023
You have needs―your needs matter. And yet, you've been taught that pushing your needs to the back burner is the only way to get things done, that your needs are an overwhelming burden, or that self-care is a luxury you can't afford. But the presence of your needs is a fact and not a flaw. You can reclaim your energy and take up space in your own life. View on Amazon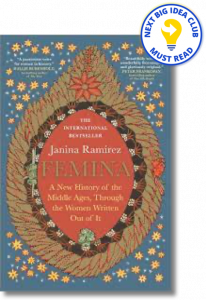 Femina : A New History of the Middle Ages, Through the Women Written Out of It
By Janina Ramirez
Publication Date: February 28, 2023
A groundbreaking reappraisal of medieval femininity, revealing why women have been written out of history and why it matters. View on Amazon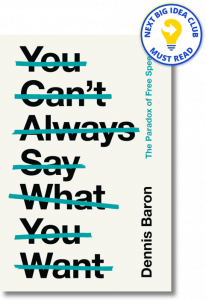 You Can't Always Say What You Want: The Paradox of Free Speech
By Dennis Baron
Publication Date: February 28, 2023
The freedom to think what you want and to say what you think has always generated a pushback of regulation and censorship. This raises the thorny question: to what extent does free speech actually endanger speech protection? This book examines today's calls for speech legislation and places it into historical perspective to explain the historical context of laws regulating speech. View on Amazon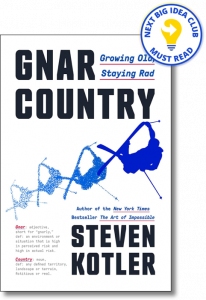 Gnar Country: Growing Old, Staying Rad
By Steven Kotler
Publication Date: February 28, 2023
Cutting-edge discoveries in embodied cognition, flow science, and network neuroscience have revolutionized how we think about peak performance aging. On paper, these discoveries should allow older athletes to progress in supposedly "impossible" activities. To see if theory worked in practice, Kotler conducted his own ass-on-the-line experiment in applied neuroscience and later-in-life skill acquisition. View on Amazon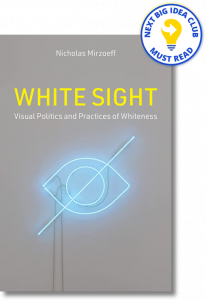 White Sight: Visual Politics and Practices of Whiteness
By Nicholas Mirzoeff
Publication Date: February 28, 2023
Analyzing recent events like the George Floyd protests and the Central Park birdwatching incident, Mirzoeff suggests that we are experiencing a general crisis of white supremacy that presents both opportunities and threats to social justice. View on Amazon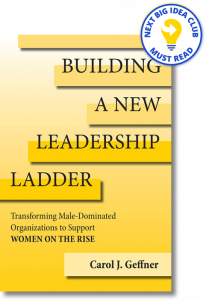 Building a New Leadership Ladder: Transforming Male-Dominated Organizations to Support Women on the Rise
By Carol Geffner
Publication Date: February 28, 2023
Strategies for transforming workplace cultures to support a new generation of women leaders. View on Amazon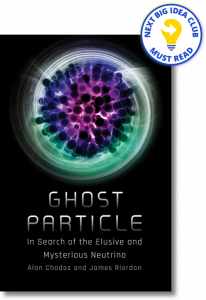 Ghost Particle: In Search of the Elusive and Mysterious Neutrino
By Alan Chodos & James Riordan
Publication Date: February 28, 2023
The fascinating story of science in pursuit of the ghostly, ubiquitous subatomic particle—the neutrino. Chodos and Riordon describe how neutrinos may soon provide clues to some of the biggest questions we encounter today, including how to understand the dark matter that makes up most of the universe—and why anything exists in the universe at all. View on Amazon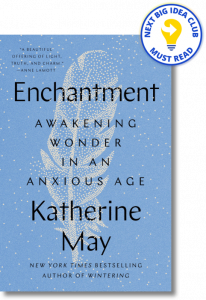 Enchantment: Awakening Wonder in an Anxious Age
By Katherine May
Publication Date: February 28, 2023
Craving a different way to live, May begins to explore the restorative properties of the natural world, moving through the elements of earth, water, fire, and air and identifying the quiet traces of magic that can be found only when we look for them. Through deliberate attention and ritual, she unearths the potency and nourishment that come from quiet reconnection with our immediate environment. View on Amazon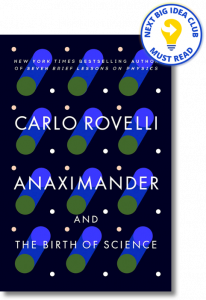 Anaximander: And the Birth of Science
By Carlo Rovelli
Publication Date: February 28, 2023
Renowned theoretical physicist Carlo Rovelli brings to light the importance of Anaximander's overlooked influence on modern science. He examines Anaximander as a scientist interested in the deep nature of scientific thinking, which Rovelli locates in the critical and rebellious ability to reimagine the world again and again. Anaximander celebrates the radical lack of certainty that defines the scientific quest for knowledge. View on Amazon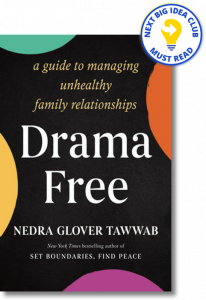 Drama Free : A Guide to Managing Unhealthy Family Relationships
By Nedra Glover Tawwab
Publication Date: February 28, 2023
Covering topics ranging from the trauma of emotional neglect, to the legacy of addicted or absent parents, to mental health struggles in siblings and other relatives, and more, this clear and compassionate guide will help you take control of your own life—and honor the person you truly are. View on Amazon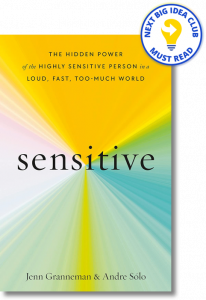 Sensitive: The Hidden Power of the Highly Sensitive Person in a Loud, Fast, Too-Much World
By Jenn Granneman and Andre Sólo
Publication Date: February 28, 2023
A paradigm-shifting look at a long-undervalued yet hugely beneficial personality trait, from the creators of the world's largest community for highly sensitive people. View on Amazon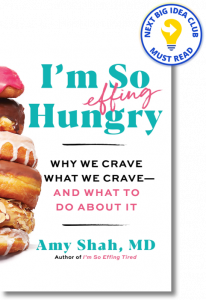 I'm So Effing Hungry: Why We Crave What We Crave – and What to Do About It
By Amy Shah
Publication Date: February 28, 2023
Complete with more than thirty delicious recipes and peppered with easy Hunger Hacks and Cravings Crushers—like eating walnuts to reduce hunger and getting direct sunlight first thing in the morning—I'm So Effing Hungry is a complete guide to help you reframe decades-old dieting patterns and stop fighting the scale. View on Amazon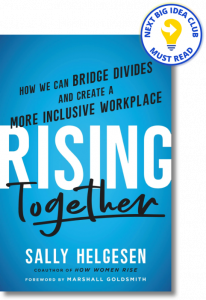 Rising Together : How We Can Bridge Divides and Create a More Inclusive Workplace
By Sally Helgesen
Publication Date: February 28, 2023
Drawing on three decades of research, writing, and speaking about the organizational benefits of women leaders and strategists, Sally Helgesen presents practical methods and tactics for an effective, inclusive, and successful workplace. View on Amazon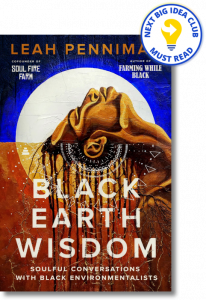 Black Earth Wisdom: Soulful Conversations with Black Environmentalists
By Leah Penniman
Publication Date: February 28, 2023
A soulful collection of illuminating essays and interviews that explore Black people's spiritual connection to the land and the climate justice crisis, curated by the acclaimed author of Farming While Black. View on Amazon
Download the Next Big Idea App to enjoy "Book Bite" summaries of hundreds of groundbreaking books like these: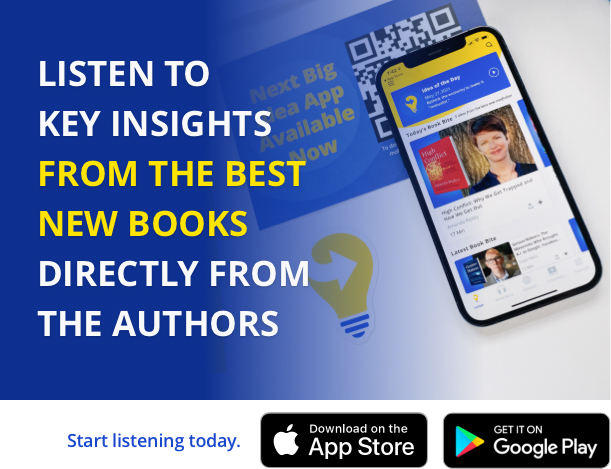 When you buy through our Amazon links, the Next Big Idea Club may earn an affiliate commission.