I'm pleased to share what I consider the most promising, must-read nonfiction titles scheduled for release in February of 2024. These titles make up our first group of nominees for Season 24 of the Next Big Idea Club.
Our Next Big Idea Club curators—Susan Cain, Malcolm Gladwell, Adam Grant, and Daniel Pink—will narrow the list down to a handful of finalists and, ultimately, two official season selections.
Authors will also be invited to create a "Book Bite", a 15-minute audio self-recording that features 5 key insights from their book. Imagine chatting with a stranger on an airplane—only that person just happened to write a fascinating nonfiction book!
And now, the February 2024 titles are…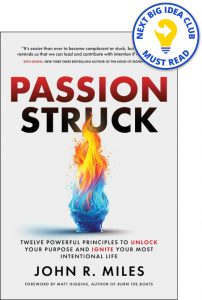 Passion Struck: Twelve Powerful Principles to Unlock Your Purpose and Ignite Your Most Intentional Life
By John Miles
Publication Date: February 6, 2024
An entrepreneur, award-winning podcast host, former U.S. Navy officer, and Fortune 50 senior executive reveals his groundbreaking discoveries that allow you to reshape your past and create an empowered and limitless future through authentic and candid personal stories. Alongside these narratives are twelve science-based principles on mindset and behavior that Miles discovered by examining and interviewing successful professionals. View on Amazon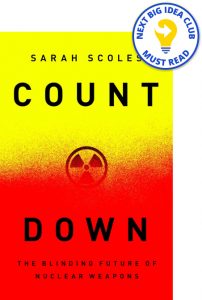 Countdown: The Blinding Future of Nuclear Weapons
By Sarah Scoles
Publication Date: February 6, 2024
Out of the Cold War and into the twenty-first century, Scoles opens readers' eyes to the true nature of nuclear weapons and their caretakers while also giving the context necessary to understand the consequences of their existence, for worse and for better, for now and for the future. View on Amazon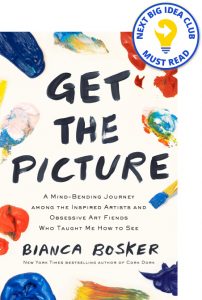 Get the Picture: A Mind-Bending Journey among the Inspired Artists and Obsessive Art Fiends Who Taught Me How to See
By Bianca Bosker
Publication Date: February 6, 2024
Intrigued by artists who hyperventilate around their favorite colors and art fiends who max out credit cards to show hunks of metal they think can change the world, Bosker grew fixated on understanding why art matters and how she—or any of us—could engage with it more deeply. View on Amazon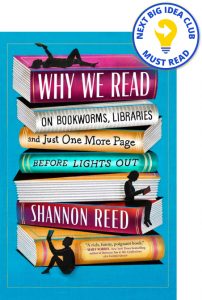 Why We Read: On Bookworms, Libraries, and Just One More Page Before Lights Out
By Shannon Reed
Publication Date: February 6, 2024
We read to escape, to learn, to find love, to feel seen. We read to encounter new worlds, to discover new recipes, to find connection across difference, or simply to pass a rainy afternoon. No matter the reason, books have the power to keep us safe, to challenge us, and perhaps most importantly, to make us more fully human. View on Amazon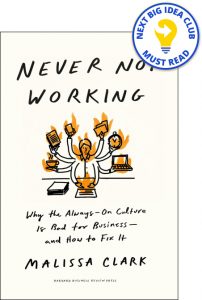 Never Not Working: Why the Always-On Culture Is Bad for Business–and How to Fix It
By Malissa Clark
Publication Date: February 6, 2024
A preeminent researcher on the culture of overwork delivers a comprehensive, nuanced definition of workaholism, busting myths along the way. View on Amazon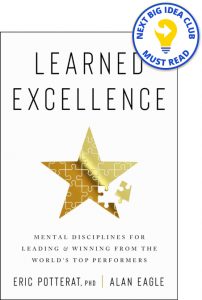 Learned Excellence: Mental Disciplines for Leading and Winning from the World's Top Performers
By Eric Potterat & Alan Eagle
Publication Date: February 6, 2024
Learn how to perform at your very best, from the psychologist who has advised elite military operators, Olympic medalists, big wave surfers, neurosurgeons, cliff divers, first responders, Cirque du Soleil acrobats, professional athletes and coaches, Fortune 500 business executives, and CIA analysts. View on Amazon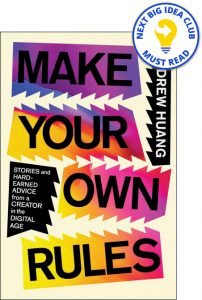 Make Your Own Rules: Stories and Hard-Earned Advice from a Creator in the Digital Age
By Andrew Huang
Publication Date: February 6, 2024
YouTube sensation Andrew Huang offers practical tips and hard-won advice for creatives seeking financial stability while staying authentic. View on Amazon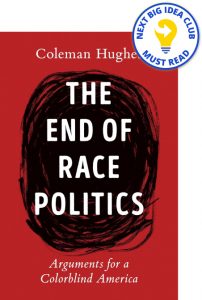 The End of Race Politics: Arguments for a Colorblind America
By Coleman Hughes
Publication Date: February 6, 2024
An exciting new voice makes the case for a colorblind approach to politics and culture, warning that the so-called 'anti-racist' movement is driving us—ironically—toward a new kind of racism. View on Amazon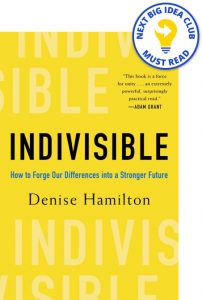 Indivisible: How to Forge Our Differences into a Stronger Future
By Denise Hamilton
Publication Date: February 6, 2024
Hamilton challenges readers to move beyond current notions of diversity and inclusion to build communities, workplaces, and relationships that live up to that word. It's time to recalibrate and identify a goal higher than inclusivity―the goal of indivisibility. View on Amazon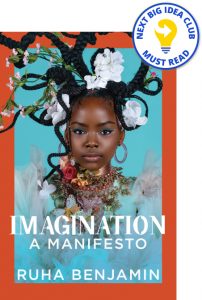 Imagination: A Manifesto
By Ruha Benjamin
Publication Date: February 6, 2024
In this revelatory work, Benjamin calls on us to take imagination seriously as a site of struggle and a place of possibility for reshaping the future. View on Amazon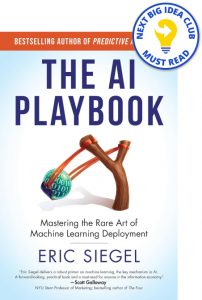 The AI Playbook: Mastering the Rare Art of Machine Learning Deployment
By Eric Siegel
Publication Date: February 6, 2024
Machine learning is the world's most important general-purpose technology—but it's notoriously difficult to launch. Siegel presents the gold-standard, six-step practice for ushering machine learning projects from conception to deployment. View on Amazon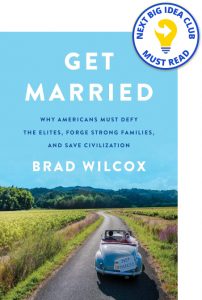 Get Married: Why Americans Must Defy the Elites, Forge Strong Families, and Save Civilization
By Brad Wilcox
Publication Date: February 13, 2024
University of Virginia sociologist explains how our ruling class publicly disparages marriage – the institution most likely to deliver prosperity and happiness to ordinary Americans – while privately embracing it. View on Amazon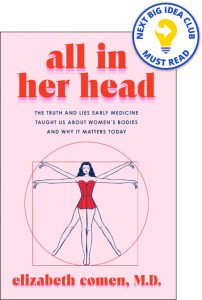 All in Her Head: The Truth and Lies Early Medicine Taught Us About Women's Bodies and Why It Matters Today
By Elizabeth Comen
Publication Date: February 13, 2024
A groundbreaking medical history that is both a collective narrative of women's bodies and a call to action for a new conversation around personal health, self-improvement, and the future of healthcare for everyone. View on Amazon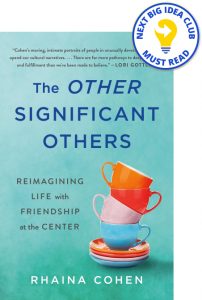 The Other Significant Others: Reimagining Life with Friendship at the Center
By Rhaina Cohen
Publication Date: February 13, 2024
At a time when many Americans are spending large stretches of their lives single, widowed or divorced, or feeling the effects of the "loneliness epidemic," Cohen insists that we recognize the many forms of profound connection that can anchor our lives. View on Amazon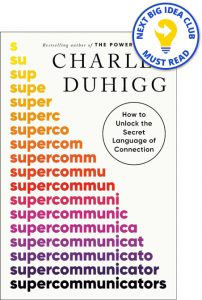 Supercommunicators: How to Unlock the Secret Language of Connection
By Charles Duhigg
Publication Date: February 20, 2024
A fascinating exploration of what makes conversations work—and how we can all learn to be supercommunicators at work and in life. View on Amazon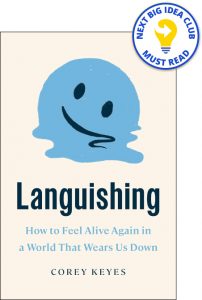 Languishing: How to Feel Alive Again in a World That Wears Us Down
By Corey Keyes
Publication Date: February 20, 2024
The Emory University sociologist who coined the term languishing—low-grade mental weariness that affects our self-esteem, relationships, and motivation—explores the rise of this phenomenon and presents a comprehensive guide to flourishing in a world that demands too much. View on Amazon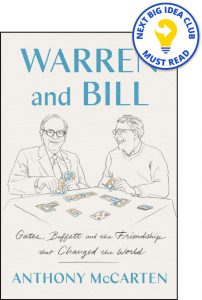 Warren and Bill: Gates, Buffett, and the Friendship That Changed the World
By Anthony McCarten
Publication Date: February 20, 2024
From the Academy Award-nominated screenwriter of The Theory of Everything, Darkest Hour, and The Two Popes comes the fascinating account of Bill Gates and Warren Buffett's friendship—one of the most impactful relationships in history, and the basis of an upcoming play and film. View on Amazon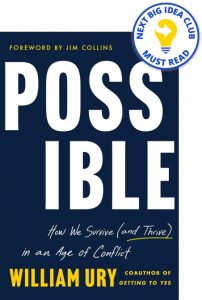 Possible: How We Survive (and Thrive) in an Age of Conflict
By William Ury
Publication Date: February 20, 2024
The author of the world's best-selling book on negotiation draws on his nearly fifty years of experience and knowledge grappling with the world's toughest conflicts to offer a way out of the seemingly impossible problems of our time. View on Amazon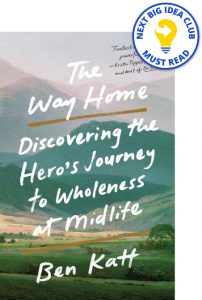 The Way Home: Discovering the Hero's Journey to Wholeness at Midlife
By Ben Katt
Publication Date: February 20, 2024
A guidebook for those at midlife struggling to find themselves, applying Joseph Campbell's Hero's Journey to the modern reader's quest for wholeness. View on Amazon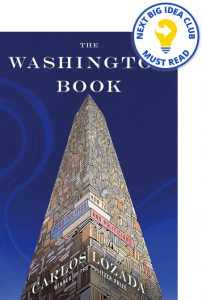 The Washington Book: How to Read Politics and Politicians
By Carlos Lozada
Publication Date: February 20, 2024
The Pulitzer Prize–winning opinion columnist at The New York Times explores how people in power reveal themselves through their books and writings and, in so doing, illuminates the personal, political, and cultural conflicts driving Washington and the nation. View on Amazon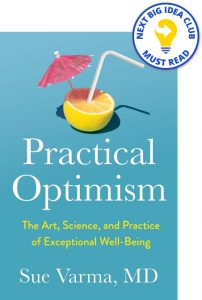 Practical Optimism: The Art, Science, and Practice of Exceptional Well-Being
By Sue Varma
Publication Date: February 20, 2024
A practical program rooted in optimism to help you live fully and joyfully in an imperfect, turbulent world. View on Amazon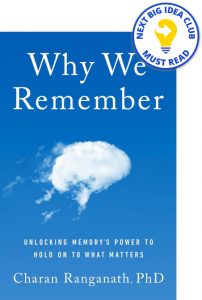 Why We Remember: Unlocking Memory's Power to Hold on to What Matters
By Charan Ranganath
Publication Date: February 20, 2024
Memory is far more than a record of the past. In this groundbreaking tour of the mind and brain, one of the world's top memory researchers reveals the powerful role memory plays in nearly every aspect of our lives, from recalling faces and names, to learning, decision-making, trauma and healing. View on Amazon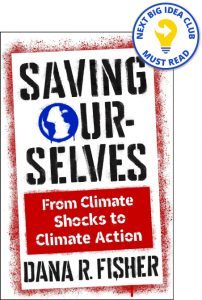 Saving Ourselves: From Climate Shocks to Climate Action
By Dana Fisher
Publication Date: February 22, 2024
Timely insights on how social movements can take power back from deeply entrenched interests and open windows of opportunity for transformative climate action. View on Amazon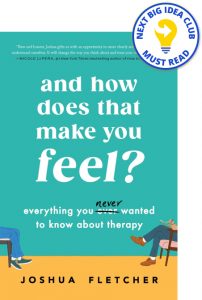 And How Does That Make You Feel?: Everything You (N)ever Wanted to Know About Therapy
By Joshua Fletcher
Publication Date: February 27, 2024
Psychotherapist and host of the self-help podcast Disordered provides a candid, funny, and revealing look inside the mind of a therapist as he faces his own struggles while treating patients with anxiety disorders. View on Amazon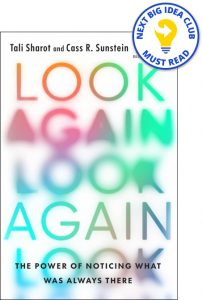 Look Again: The Power of Noticing What Was Always There
By Tali Sharot & Cass Sunstein
Publication Date: February 27, 2024
A groundbreaking new study of how disrupting our well-worn routines, both good and bad, can rejuvenate our days and reset our brains to allow us to live happier and more fulfilling lives. View on Amazon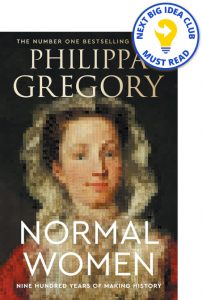 Normal Women: Nine Hundred Years of Making History
By Philippa Gregory
Publication Date: February 27, 2024
The #1 New York Times bestselling historical novelist delivers her magnum opus—a landmark work of feminist nonfiction that radically redefines our understanding of the extraordinary roles ordinary women played throughout British history. View on Amazon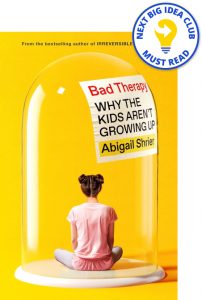 Bad Therapy: Why the Kids Aren't Growing Up
By Abigail Shrier
Publication Date: February 27, 2024
An investigation into a mental health industry that is harming, not healing, American children. View on Amazon
Download the Next Big Idea App to enjoy "Book Bite" summaries of hundreds of groundbreaking books like these: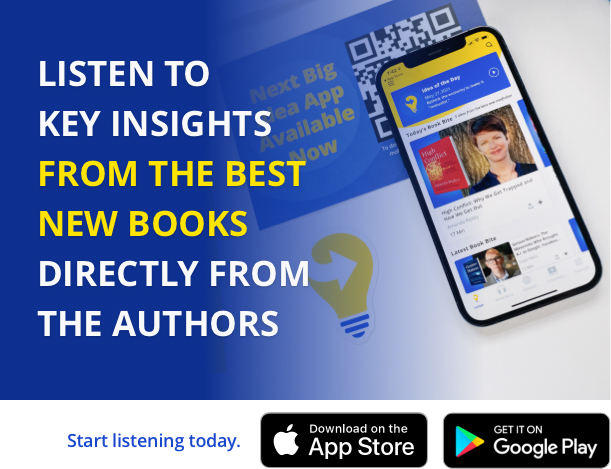 When you buy through our Amazon links, the Next Big Idea Club may earn an affiliate commission.