I'm pleased to share what I consider the most promising, must-read nonfiction titles scheduled for release in January of 2023. These titles make up our third group of nominees for Season 20 of the Next Big Idea Club (the November group was announced here, and December group here).
All nominated books will be shared with our Next Big Idea Club curators—Susan Cain, Malcolm Gladwell, Adam Grant, and Daniel Pink—who will narrow the list down to a handful of finalists and, ultimately, two official season selections.
Authors will also be invited to create a "Book Bite", a 15-minute audio self-recording that features 5 key insights from their book. It's kind of like chatting with a stranger at a party—only that person just happened to write a fascinating nonfiction book!
And now, the January 2023 titles are…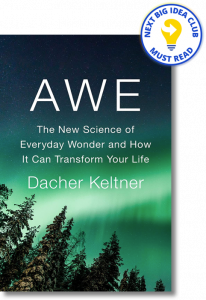 Awe: The New Science of Everyday Wonder and How It Can Transform Your Life
By Dacher Keltner
Publication Date: January 3, 2023
If we open our minds, it is awe that sharpens our reasoning and orients us toward big ideas and new insights, that cools our immune system's inflammation response and strengthens our bodies. It is awe that activates our inclination to share and create strong networks, to take actions that are good for the natural and social world around us. It is awe that transforms who we are, that inspires the creation of art, music, and religion. At turns radical and profound, brimming with enlightening and practical insights, Awe is our field guide. View on Amazon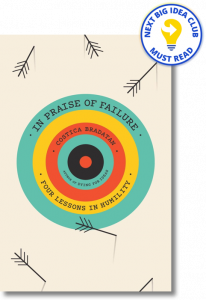 In Praise of Failure: Four Lessons in Humility
By Costica Bradatan
Publication Date: January 3, 2023
Gleefully breaching the boundaries between argument and storytelling, scholarship and spiritual quest, Bradatan concludes that while success can make us shallow, our failures can lead us to humbler, more attentive, and better lived lives. We can do without success, but we are much poorer without the gifts of failure. View on Amazon

The Power of Awe: Overcome Burnout & Anxiety, Ease Chronic Pain, Find Clarity & Purpose—In Less Than 1 Minute Per Day
By Jake Eagle & Michael Amster
Publication Date: January 3, 2023
From a therapist and MD, and based on their UC Berkeley study: a plan for daily, small-dose meditations of 5 – 15 seconds each, to improve chronic stress, pain, burnout, and more. View on Amazon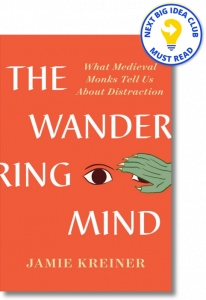 The Wandering Mind: What Medieval Monks Tell Us About Distraction
By Jamie Kreiner
Publication Date: January 3, 2023
A revelatory account of how Christian monks identified distraction as a fundamental challenge―and how their efforts to defeat it can inform ours, more than a millennium later. View on Amazon

Justice for Animals: Our Collective Responsibility
By Martha C. Nussbaum
Publication Date: January 3, 2023
The world needs an ethical awakening, a consciousness-raising movement of international proportions. Influential philosopher and humanist Martha C. Nussbaum provides a revolutionary approach to animal rights, ethics, and law. We can create a world in which human beings are truly friends of animals, not exploiters or users. View on Amazon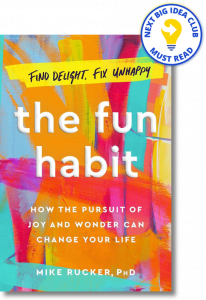 The Fun Habit: How the Pursuit of Joy and Wonder Can Change Your Life
By Mike Rucker
Publication Date: January 3, 2023
Discover the latest compelling scientific evidence for the potent and revitalizing value of fun and how to make having fun a habitual and authentic part of your daily life. View on Amazon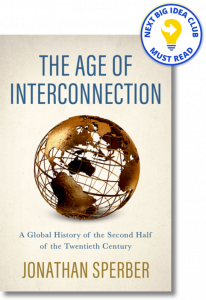 The Age of Interconnection: A Global History of the Second Half of the Twentieth Century
By Jonathan Sperber
Publication Date: January 5, 2023
A panoramic view of global history from the end of World War II to the dawn of the new millennium, and a portrait of an age of unprecedented transformation. View on Amazon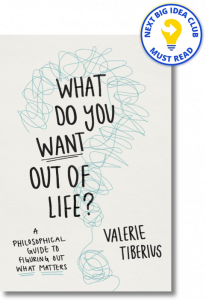 What Do You Want Out of Life?: A Philosophical Guide to Figuring Out What Matters
By Valerie Tiberius
Publication Date: January 10, 2023
Valerie Tiberius introduces a way of thinking about your goals that enables you to reflect on them effectively throughout your life. She illustrates her approach with vivid examples, many of which are drawn from her own life, ranging from the silly to the serious, from shopping to navigating prejudice. View on Amazon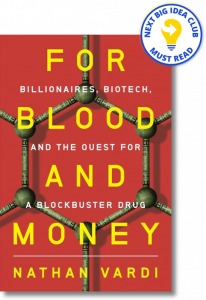 For Blood and Money: Billionaires, Biotech, and the Quest for a Blockbuster Drug
By Nathan Vardi
Publication Date: January 10, 2023
A sweeping business narrative and scientific thriller about what it takes to bring a wonder drug to market―and save countless lives. View on Amazon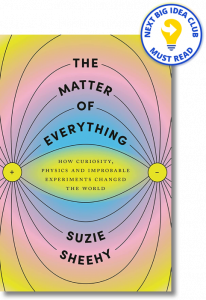 The Matter of Everything: How Curiosity, Physics, and Improbable Experiments Changed the World
By Suzie Sheehy
Publication Date: January 10, 2023
A surprising, fascinating journey through the experiments that not only unlocked the nature of matter and shaped our understanding of the cosmos but also forever changed the way we live within it. View on Amazon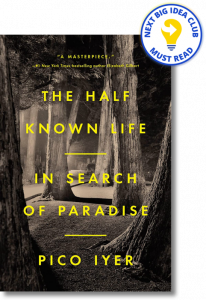 The Half Known Life: In Search of Paradise
By Pico Iyer
Publication Date: January 10, 2023
For almost fifty years Iyer has been roaming the world, mixing a global soul's delight in observing cultures with a pilgrim's readiness to be transformed. In this culminating work, he brings together the outer world and the inner to offer us a surprising, original, often beautiful exploration of how we might come upon paradise in the midst of our very real lives. View on Amazon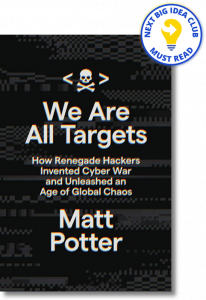 We Are All Targets: How Renegade Hackers Invented Cyber War and Unleashed an Age of Global Chaos
By Matt Potter
Publication Date: January 10, 2023
The incredible untold origin story of cyberwar and the hackers who unleashed it on the world. View on Amazon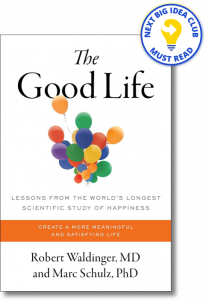 The Good Life: Lessons from the World's Longest Scientific Study of Happiness
By Robert Waldinger & Marc Schulz
Publication Date: January 10, 2023
The directors of the Harvard Study of Adult Development, the world's longest study of adult life, draw on the results of that and several other studies to explain the essential factor that makes for a fulfilling and satisfying life, and show how we can achieve it. View on Amazon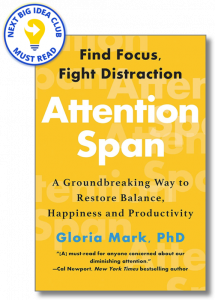 Attention Span: Finding Focus and Fighting Distraction
By Gloria Mark
Publication Date: January 10, 2023
While the concept of "flow" has previously been considered the ideal state of focus, Dr. Mark offers a new framework to help explain how our brains function in the digital world: kinetic attention. This book reveals how we can take control, not only to find more success in our careers, but also to find health and wellness in our everyday lives. View on Amazon
Money and Love: An Intelligent Roadmap for Life's Biggest Decisions
By Myra Strober & Abby Davisson
Publication Date: January 10, 2023
Life-altering questions at the juncture of money and love can be overwhelming. Often, we answer them either by staying overly rational or by only listening to our – at times fickle – hearts. Hardly ever, when faced with daunting questions, do we have the keys to combine both head and heart in a balanced and fulfilling way. View on Amazon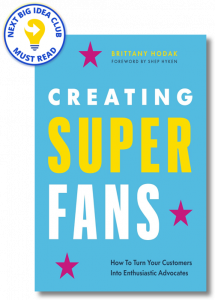 Creating Superfans: How To Turn Your Customers Into Lifelong Advocates
By Brittany Hodak
Publication Date: January 10, 2023
Entrepreneur, keynote speaker, and fan-engagement guru Brittany Hodak shares the proprietary five-step SUPER Fan System she developed running successful campaigns and products for globally known brands including Walmart, Disney, Amazon, Katy Perry, the Boston Red Sox, and more. View on Amazon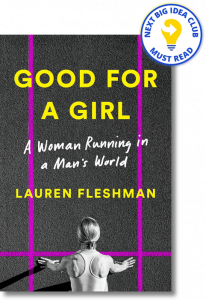 Good for a Girl: A Woman Running in a Man's World
By Lauren Fleshman
Publication Date: January 10, 2023
Women are waking up to the reality that they're running, playing, and competing in a world that wasn't made for them. Drawing on not only her own story but also emerging research on the physiology and psychology of young athletes, of any gender, Fleshman gives voice to the often-silent experience of the female athlete and argues that the time has come to rebuild our systems of competitive sport. View on Amazon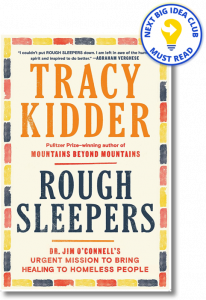 Rough Sleepers: Dr. Jim O'Connell's Urgent Mission to Bring Healing to Homeless People
By Tracy Kidder
Publication Date: January 17, 2023
The powerful story of an inspiring doctor who made a difference, by helping to create a program to care for Boston's homeless community—by the Pulitzer Prize–winning, New York Times bestselling author of Mountains Beyond Mountains. View on Amazon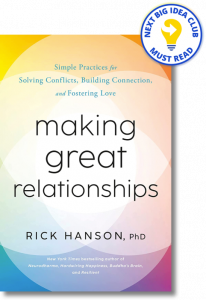 Making Great Relationships: Simple Practices for Solving Conflicts, Building Cooperation, and Fostering Love
By Rick Hanson
Publication Date: January 17, 2023
Dr. Hanson's message is based on his decades of work as a clinical psychologist, his deep knowledge of mindfulness, and his own lessons from forty years of marriage while raising two children. In bite-sized chapters, this comprehensive guide will teach you how to relate better than ever with all the people in your life. View on Amazon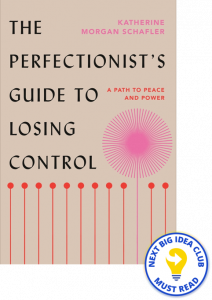 The Perfectionist's Guide to Losing Control: A Path to Peace and Power
By Katherine Morgan Schafler
Publication Date: January 17, 2023
We've been looking at perfectionism all wrong. Psychotherapist and former on-site therapist at Google Katherine Morgan Schafler argues that you don't have to stop being a perfectionist to be healthy. For women who are sick of being given the generic advice to "find balance," a new approach has arrived. View on Amazon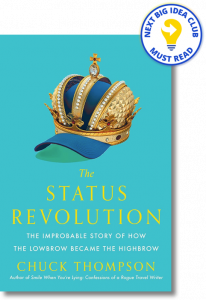 The Status Revolution: The Improbable Story of How the LowBrow Became the Highbrow
By Chuck Thompson
Publication Date: January 17, 2023
Travel with Thompson on a tour of the new status symbols: to a small community in British Columbia where Native American woodworking is being reclaimed for its local history and pride; to a meeting of the "Patriotic Millionaires," a club of high-earners who are begging the government to tax them; and to a Ferrari factory in the south of Italy, where making beautiful cars is more about bringing dignity to a low-earning region than it is about wealth. Thompson explains why everything we know about status is wrong. View on Amazon

The Aftermath: The Last Days of the Baby Boom and the Future of Power in America
By Philip Bump
Publication Date: January 17, 2023
We know what will happen eventually to the baby boomers. What we don't know is how the boomer legacies might reshape the country one final time. The answers in this book will help us manage the historic disruption of the American state we are now experiencing. View on Amazon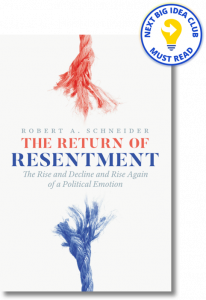 The Return of Resentment: The Rise and Decline and Rise Again of a Political Emotion
By Robert Schneider
Publication Date: January 17, 2023
Charts the long history of resentment, from its emergence to its establishment as the word of the moment. View on Amazon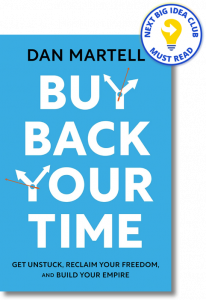 Buy Back Your Time: Get Unstuck, Reclaim Your Freedom, and Build Your Empire
By Dan Martell
Publication Date: January 17, 2023
How you use your free time will make or break your success. The secret? It's not about working harder or finding more time to do work. It's about designing the freedom to engage in the high-value work that brings you energy and fulfillment. View on Amazon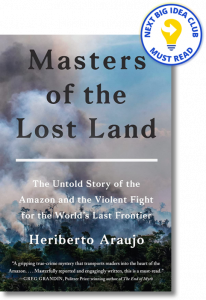 Masters of the Lost Land: The Untold Story of the Amazon and the Violent Fight for the World's Last Frontier
By Heriberto Araujo
Publication Date: January 17, 2023
Featuring groundbreaking revelations and exclusive interviews, this gripping work of narrative nonfiction is the culmination of journalist Heriberto Araujo's years-long investigation in the heart of the Amazon. Set against the backdrop of appalling deforestation rates and resultant superfires, Masters of the Lost Land vividly reveals the human story behind the loss of—and fierce crusade to protect—one of our greatest resources in the fight against climate change and one of the last wild places on earth. View on Amazon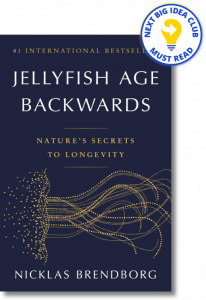 Jellyfish Age Backwards : Nature's Secrets to Longevity
By Nicklas Brendborg
Publication Date: January 17, 2023
A revelatory scientific deep dive into how plants and animals have already unlocked the secrets to immortality–and the lessons they hold for us all. View on Amazon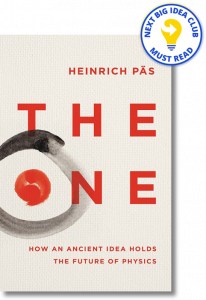 The One: How an Ancient Idea Holds the Future of Physics
By Heinrich Pas
Publication Date: January 17, 2023
A particle physicist makes the scientific case for an ancient idea about the nature of the universe: that all is One. Blending physics, philosophy, and the history of ideas, The One is an epic, mind-expanding journey through millennia of human thought and into the nature of reality itself. View on Amazon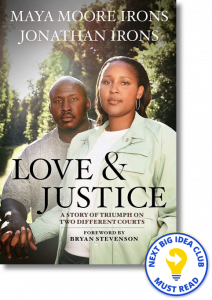 Love and Justice: A Story of Triumph on Two Different Courts
By Maya Moore Irons & Jonathan Irons
Publication Date: January 17, 2023
An inspirational memoir by WNBA star Maya Moore Irons and her husband, Jonathan Irons, who she helped free from a wrongful conviction. Readers will ask themselves one of the most important questions they can: "Am I living out my purpose?" View on Amazon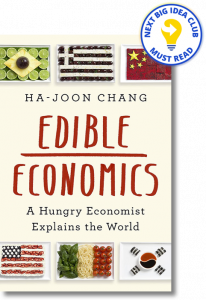 Edible Economics: A Hungry Economist Explains the World
By Ha-Joon Chang
Publication Date: January 17, 2023
What can the anchovy tell us about industrialization? How can we understand inequality through chicken or the welfare state through rye? Leading economist Ha-Joon Chang uses everyday food and ingredients to teach us about the most important economic issues of our time. View on Amazon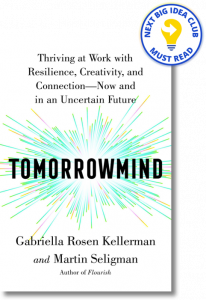 Tomorrowmind: Thriving at Work―Now and in an Uncertain Future
By Gabrielal Rosen Kellerman & Martin Seligman
Publication Date: January 17, 2023
Thrive in your career with this radical, future-proofed approach to work in a world where automation, globalization, and downsizing are an urgent and threatening reality. View on Amazon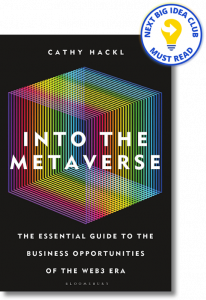 Into the Metaverse: The Essential Guide to the Business Opportunities of the Web3 Era
By Cathy Hackl
Publication Date: January 17, 2023
An illuminating insight into the Metaverse – what it is, how it works, and and why it will soon be playing a major role in business, technology and society. View on Amazon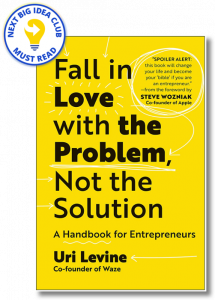 Fall in Love with the Problem, Not the Solution: A Handbook for Entrepreneurs
By Uri Levine
Publication Date: January 17, 2023
Levine offers an inside look at the creation and sale of Waze and his second unicorn, Moovit, revealing the formula that drove those companies to compete with industry veterans and giants alike. View on Amazon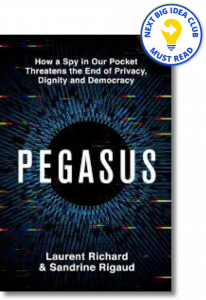 Pegasus: How a Spy in Your Pocket Threatens the End of Privacy, Dignity, and Democracy
By Lauren Richard & Sandrine Rigaud
Publication Date: January 17, 2023
Pegasus is widely regarded as the most effective and sought-after cyber-surveillance system on the market. NSO's Pegasus system has not been limited to catching bad guys. It's also been used to spy on hundreds, and maybe thousands, of innocent people around the world: heads of state, diplomats, human rights defenders, political opponents, and journalists. View on Amazon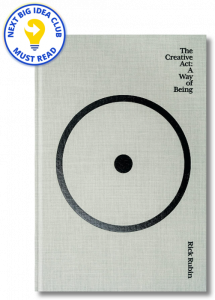 The Creative Act: A Way of Being
By Rick Rubin
Publication Date: January 17, 2023
From the legendary music producer, a master at helping people connect with the wellsprings of their creativity, comes a beautifully crafted book many years in the making that offers that same deep wisdom to all of us. View on Amazon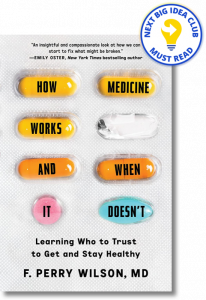 How Medicine Works and When it Doesn't: Learning Who to Trust to Get and Stay Healthy
By F. Perry Wilson
Publication Date: January 24, 2023
To rebuild trust between patients, doctors, medicine, and science, we need to be honest, we need to know how to spot misinformation, and we need to avoid letting skepticism ferment into cynicism. Only by redefining "good medicine"—science that is well-researched, rational, safe, effective, and delivered with compassion, empathy, and trust—will the doctor-patient relationship be healed. View on Amazon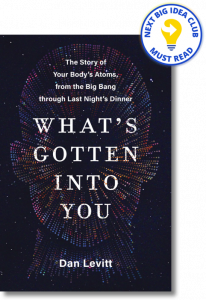 What's Gotten Into You: The Story of Your Body's Atoms, from the Big Bang Through Last Night's Dinner
By Dan Levitt
Publication Date: January 24, 2023
The story of our atoms' long strange journey from the Big Bang to the formation of life as we know it. It's also the story of the scientists who unearthed extraordinary insights into the composition of life. Behind their unexpected findings were investigations marked by fierce rivalries, obsession, heartbreak, flashes of insight, and flukes of blind luck. Ultimately they've helped us understand how a quadrillion atoms made of particles from the Big Bang now animate each of our cells. View on Amazon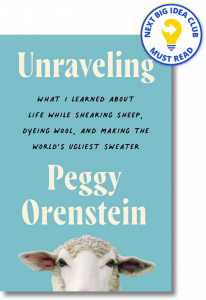 Unraveling: What I Learned About Life While Shearing Sheep, Dyeing Wool, and Making the World's Ugliest Sweater
By Peggy Orenstein
Publication Date: January 24, 2023
In this lively, funny memoir, Peggy Orenstein sets out to make a sweater from scratch—shearing, spinning, dyeing wool—and in the process discovers how we find our deepest selves through craft. View on Amazon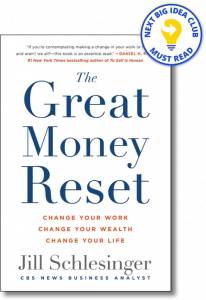 The Great Money Reset: Change Your Work, Change Your Wealth, Change Your Life
By Jill Schlesinger
Publication Date: January 24, 2023
A bible for navigating our present era of seismic change, Schlesinger's book shows us how to take advantage of this situation to pull off personal transitions. Whether it's time to get that raise, refinance your mortgage, or start a new business, The Great Money Reset provides a framework to strategize your next financial move. View on Amazon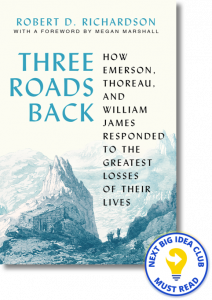 Three Roads Back: How Emerson, Thoreau, and William James Responded to the Greatest Losses of Their Lives
By Robert D. Richardson
Publication Date: January 24, 2023
An inspiring book about resilience and the new growth and creativity that can stem from devastating loss, Three Roads Back is also an extraordinary account of the hidden wellsprings of American thought. View on Amazon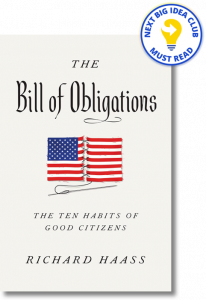 The Bill of Obligations: The Ten Habits of Good Citizens
By Richard Haass
Publication Date: January 24, 2023
Rights alone cannot provide the basis for a functioning, much less flourishing, democracy. But there is a cure: to place obligations on the same footing as rights. The ten obligations that Haass introduces here are essential for healing our divisions and safeguarding the country's future. View on Amazon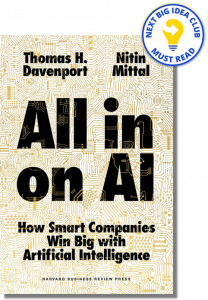 All-in On AI: How Smart Companies Win Big with Artificial Intelligence
By Tom Davenport & Nitin Mittal
Publication Date: January 24, 2023
Artificial intelligence at its most extreme—from established companies like Anthem, Ping An, Airbus, and Capital One. This book also features lessons from startups and tech firms, but the focus is on how existing firms can transform themselves. Provides leaders and their teams with the insights to help their own companies become AI-fueled. View on Amazon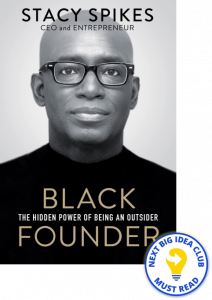 Black Founder: The Hidden Power of Being an Outsider
By Stacy Spikes
Publication Date: January 24, 2023
Spikes shares his challenges, pitfalls, and keys to personal and professional fulfillment. He shows how the seemingly impossible can be overcome by having faith in oneself and creating from a place of confidence. Taking readers inside the battles of the boardroom and beyond, Black Founder is a business memoir that will inspire every outsider who has a dream. View on Amazon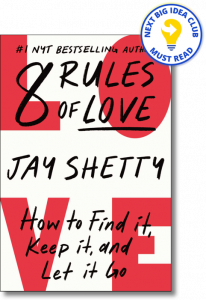 8 Rules of Love: How to Find it, Keep it, and Let it Go
By Jay Shetty
Publication Date: January 31, 2023
Inspired by Vedic wisdom and modern science, he tackles the entire relationship cycle, from first dates to moving in together to breaking up and starting over. And he shows us how to avoid falling for false promises and unfulfilling partners. View on Amazon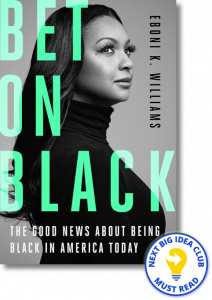 Bet on Black: The Good News about Being Black in America Today
By Eboni K. Williams
Publication Date: January 31, 2023
When The Real Housewives of New York City hired its first black cast member , attorney, speaker, and journalist Eboni K. Williams knew that the public would consider her a diversity hire. But instead of accepting the label, Williams re-envisioned her role as a "Diversity Higher." In Bet on Black, she shares all the benefits and advantages that have helped her and many others historically reach great heights. View on Amazon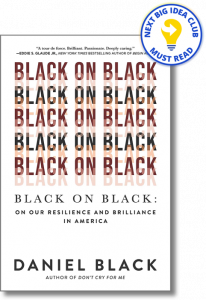 Black on Black: On Our Resilience and Brilliance in America
By Daniel Black
Publication Date: January 31, 2023
A piercing collection of essays on racial tension in America and the ongoing fight for visibility, change, and lasting hope. View on Amazon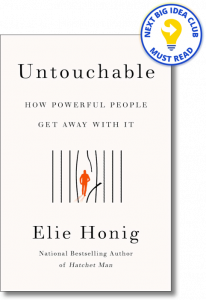 Untouchable: How Powerful People Get Away with It
By Elie Honig
Publication Date: January 31, 2023
CNN senior legal analyst Elie Honig explores America's two-tier justice system, explaining how the rich, the famous, and the powerful— including, most notoriously, Donald Trump—manipulate the legal system to escape justice and get away with vast misdeeds. View on Amazon

Men's Work: A Practical Guide to Face Your Darkness, End Self-Sabotage, and Find Freedom
By Connor Beaton
Publication Date: January 31, 2023
Men's Work focuses on the unique challenges that men with psychological and emotional wounds so often grapple with―while giving you the tools to heal and return to society in a way that is both empowering personally and beneficial for all. View on Amazon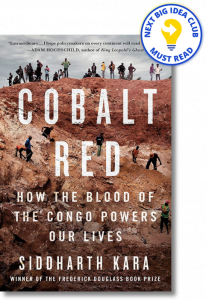 Cobalt Red: How the Blood of the Congo Powers Our Lives
By Siddharth Kara
Publication Date: January 31, 2023
Cobalt is an essential component to every lithium-ion rechargeable battery made today, the batteries that power our smartphones, tablets, laptops, and electric vehicles. Roughly 75 percent of the world's supply of cobalt is mined in the Congo, often by peasants and children in sub-human conditions. Billions of people in the world cannot conduct their daily lives without participating in a human rights and environmental catastrophe in the Congo. In this stark and crucial book, Kara argues that we must all care about what is happening in the Congo―because we are all implicated. View on Amazon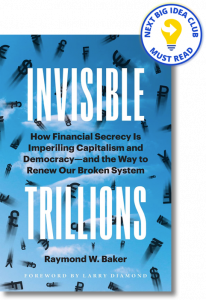 Invisible Trillions: How Financial Secrecy Is Imperiling Capitalism and Democracy and the Way to Renew Our Broken System
By Raymond W. Baker
Publication Date: January 31, 2023
Acknowledging the corruption and complacency of our institutions, Raymond W. Baker walks readers through covert financial operations, their instigators, and their impacts. He also argues for replacing financial secrecy with transparency via mechanisms such as mandated disclosure around corporate and financial entities and operations. View on Amazon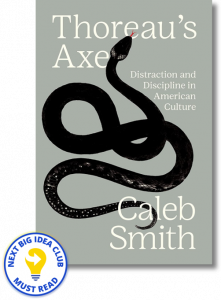 Thoreau's Axe: Distraction and Discipline in American Culture
By Caleb Smith
Publication Date: January 31, 2023
Today, we're driven to distraction, our attention overwhelmed by the many demands upon it―most of which emanate from our beeping and blinking digital devices. This may seem like a decidedly twenty-first-century problem, but, as Caleb Smith shows in this elegantly written, meditative work, distraction was also a serious concern in American culture two centuries ago. View on Amazon

Queer Career: Sexuality and Work in Modern America
By Margot Canaday
Publication Date: January 31, 2023
Queer Career shows how LGBT history helps us understand the recent history of capitalism and labor and rewrites our understanding of the queer past. View on Amazon
Download the Next Big Idea App to enjoy "Book Bite" summaries of hundreds of groundbreaking books like these: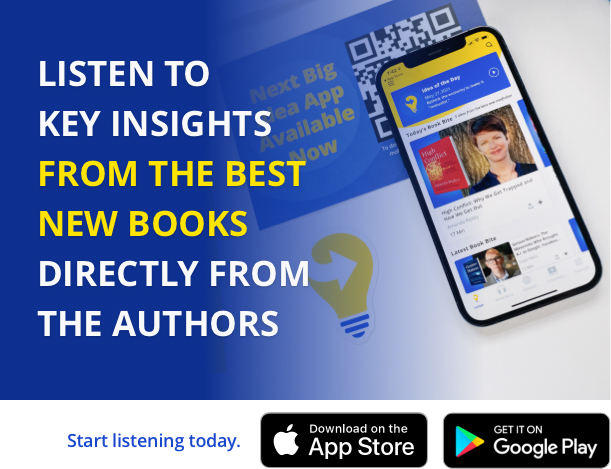 When you buy through our Amazon links, the Next Big Idea Club may earn an affiliate commission.