I'm pleased to share what I consider the most promising, must-read nonfiction titles scheduled for release in January of 2024. These titles make up our third group of nominees for Season 23 of the Next Big Idea Club (the November group was announced here, and December here).
Our Next Big Idea Club curators—Susan Cain, Malcolm Gladwell, Adam Grant, and Daniel Pink—will narrow the list down to a handful of finalists and, ultimately, two official season selections.
Authors will also be invited to create a "Book Bite", a 15-minute audio self-recording that features 5 key insights from their book. Imagine chatting with a stranger on an airplane—only that person just happened to write a fascinating nonfiction book!
And now, the January 2024 titles are…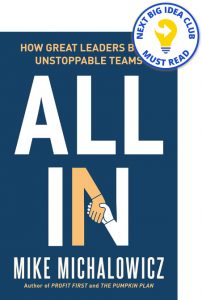 All In: How Great Leaders Build Unstoppable Teams
By Mike Michalowicz
Publication Date: January 2, 2024
You want a thriving workforce that shines and sticks around. One that takes full responsibility for their work and outcomes. A community of employees who love your organization and are invested in its growth. With All In you will discover how to build a team where everyone flourishes–including you. View on Amazon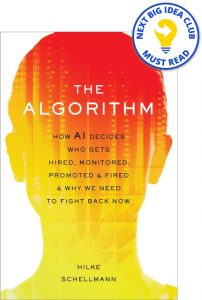 The Algorithm: How AI Decides Who Gets Hired, Monitored, Promoted, and Fired and Why We Need to Fight Back Now
By Hilke Schellmann
Publication Date: January 2, 2024
Based on exclusive information from whistleblowers, internal documents, and real world test results, Schellmann delivers a shocking and illuminating expose on the next civil rights issue of our time: how AI has already taken over the workplace and shapes our future. View on Amazon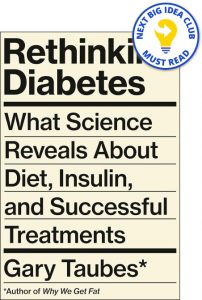 Rethinking Diabetes: What Science Reveals About Diet, Insulin, and Successful Treatments
By Gary Taubes
Publication Date: January 2, 2024
An eye-opening investigation into the history of diabetes research and treatment by the award-winning journalist and best-selling author of Why We Get Fat. View on Amazon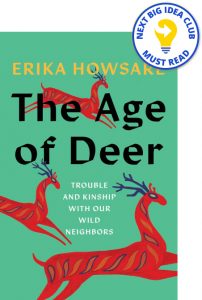 The Age of Deer: Trouble and Kinship with our Wild Neighbors
By Erika Howsare
Publication Date: January 2, 2024
A hybrid of nature writing and cultural studies that investigates our connection with deer—from mythology to biology, from forests to cities, from coexistence to control and extermination—and invites readers to contemplate the paradoxes of how humans interact with and shape the natural world. View on Amazon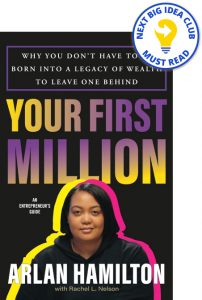 Your First Million: Why You Don't Have to Be Born into a Legacy of Wealth to Leave One Behind
By Arlan Hamilton
Publication Date: January 2, 2024
One of the few Black women to break into the boy's club of Silicon Valley offers her secrets for how anyone can build a legacy of wealth and impact. View on Amazon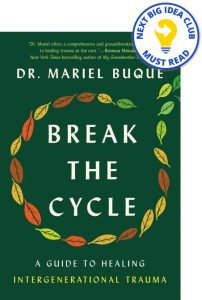 Break the Cycle: A Guide to Healing Intergenerational Trauma
By Mariel Buqué
Publication Date: January 2, 2024
The definitive, paradigm-shifting guide to healing intergenerational trauma—weaving together scientific research with practical exercises and stories from the therapy room—from a trauma-informed psychologist and practitioner of holistic healing. View on Amazon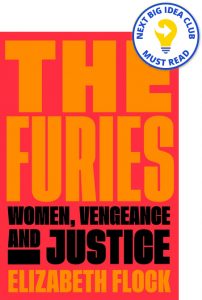 The Furies: Women, Vengeance, and Justice
By Elizabeth Flock
Publication Date: January 9, 2024
Journalist Elizabeth Flock investigates what few dare to confront, or even imagine: the role and necessity of female-led violence in response to systems built against women. View on Amazon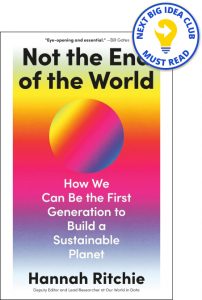 Not the End of the World: How We Can Be the First Generation to Build a Sustainable Planet
By Hannah Ritchie
Publication Date: January 9, 2024
Packed with the latest research, practical guidance, and enlightening graphics, data scientist Hannah Ritchie will make you rethink almost everything you've been told about the environment. View on Amazon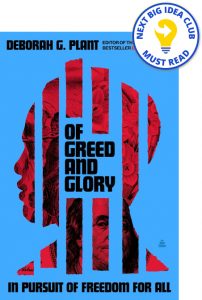 Of Greed and Glory: In Pursuit of Freedom for All
By Deborah Plant
Publication Date: January 9, 2024
A ground-breaking, personal exploration of America's obsession with continuing human bondage. View on Amazon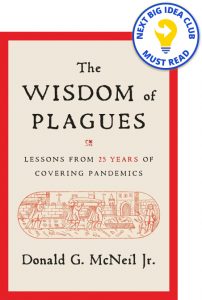 The Wisdom of Plagues: Lessons from 25 Years of Covering Pandemics
By Donald McNeil
Publication Date: January 9, 2024
New York Times reporter Donald McNeil, Jr. reflects on twenty-five years of covering pandemics—how governments react to them, how the media covers them, how they are exploited, and what we can do to prepare for the next one. View on Amazon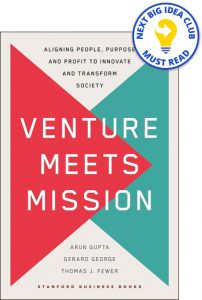 Venture Meets Mission: Aligning People, Purpose, and Profit to Innovate and Transform Society
By Arun Gupta, Gerard George & Thomas Fewer
Publication Date: January 9, 2024
The authors draw on their leadership experience with Silicon Valley innovation, venture capital, and work at the highest levels of the federal government to tell engaging stories of successful entrepreneurs who combine mission and venture to solve critical societal problems. View on Amazon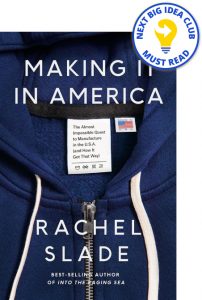 Making It in America: The Almost Impossible Quest to Manufacture in the U.S.A. (And How It Got That Way)
By Rachel Slade
Publication Date: January 9, 2024
A moving and eye-opening look at the story of manufacturing in America, whether it can ever successfully return to our shores, and why our nation depends on it, told through the experience of one young couple in Maine as they attempt to rebuild a lost industry, ethically. View on Amazon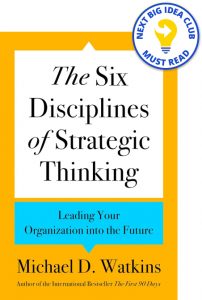 The Six Disciplines of Strategic Thinking: Leading Your Organization into the Future
By Michael Watkins
Publication Date: January 9, 2024
An actionable new framework to help aspiring leaders learn to think strategically—a set of skills more necessary than ever in a world of constant change. View on Amazon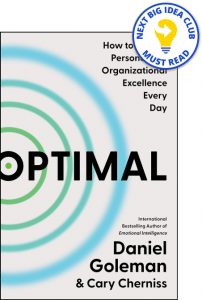 Optimal: How to Sustain Personal and Organizational Excellence Every Day
By Daniel Goleman & Cary Cherniss
Publication Date: January 9, 2024
Based on research of how hundreds of people build the inner architecture of having a good day, they sketch what an optimal state feels like, and show how emotional intelligence holds the key to our best performance. View on Amazon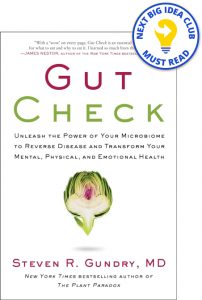 Gut Check: Unleash the Power of Your Microbiome to Reverse Disease and Transform Your Mental, Physical, and Emotional Health
By Steven Gundry
Publication Date: January 9, 2024
A definitive guide to the gut biome and its control over its home—us!—revealing the unimaginably complex and intelligent ecosystem controlling our health. View on Amazon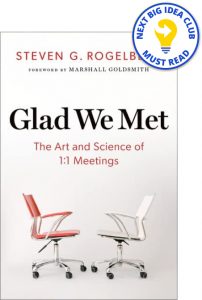 Glad We Met: The Art and Science of 1:1 Meetings
By Steven Rogelberg
Publication Date: January 9, 2024
Glad We Met will make managers and direct reports walk away from every 1:1 energized more than any other moment of their workweek and with enduring impact. View on Amazon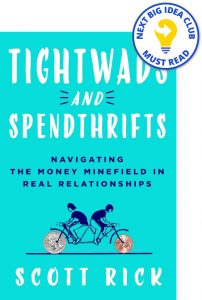 Tightwads and Spendthrifts: Navigating the Money Minefield in Real Relationships
By Scott Rick
Publication Date: January 9, 2024
A revolutionary guide to navigating the financial aspects of real relationships. View on Amazon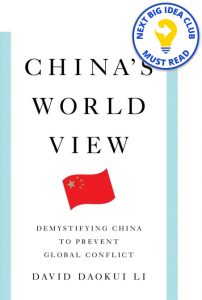 China's World View: Demystifying China to Prevent Global Conflict
By David Daokui Li
Publication Date: January 9, 2024
A distinguished Chinese economist offers a timely, essential exploration of China's perspective on economy, government, society, and its position in the world. View on Amazon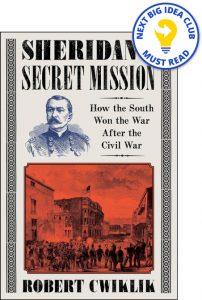 Sheridan's Secret Mission: How the South Won the War After the Civil War
By Robert Cwiklik
Publication Date: January 16, 2024
A narrative history recounting the little-known late-Reconstruction Era mission of General Philip Sheridan, a Union hero dispatched to the South ten years after the Civil War to protect the rights of newly freed Black citizens, who were under siege by violent paramilitary groups like the White league, intent on erasing their postwar gains. View on Amazon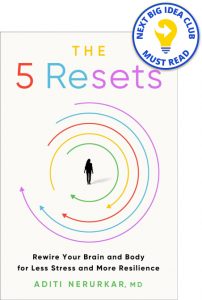 The 5 Resets: Rewire Your Brain and Body for Less Stress and More Resilience
By Aditi Nerurkar
Publication Date: January 16, 2024
Stress becomes problematic when it's out of tune with the frequency of our lives. Dr. Nerurkar offers five science-backed mindset shifts to bring stress back to healthy levels. View on Amazon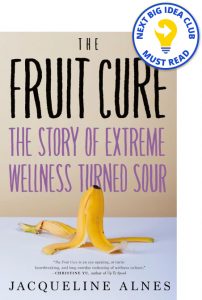 The Fruit Cure: The Story of Extreme Wellness Turned Sour
By Jacqueline Alnes
Publication Date: January 16, 2024
Alnes was a Division I runner in college, only to have mysterious neurological symptoms cut her athletic career short. Alnes's personal story provides scaffolding for an exposé of fruitarianism and a critique of how the U.S. healthcare system drives vulnerable people into the scammy recesses of wellness culture. View on Amazon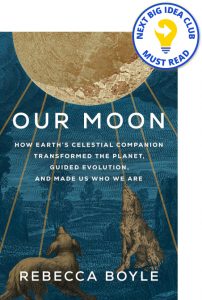 Our Moon: How Earth's Celestial Companion Transformed the Planet, Guided Evolution, and Made Us Who We Are
By Rebecca Boyle
Publication Date: January 16, 2024
As governments and billionaires aim to turn a profit from its resources, Rebecca Boyle shows us that the Moon belongs to everybody and nobody at all. View on Amazon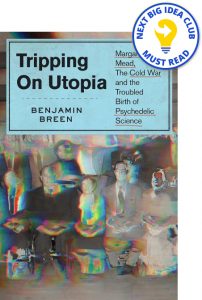 Tripping on Utopia: Margaret Mead, the Cold War, and the Troubled Birth of Psychedelic Science
By Benjamin Breen
Publication Date: January 16, 2024
A bold and brilliant revisionist take on the history of psychedelics in the twentieth century, illuminating how a culture of experimental drugs shaped the Cold War and the birth of Silicon Valley. View on Amazon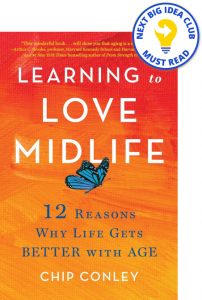 Learning to Love Midlife: 12 Reasons Why Life Gets Better with Age
By Chip Conley
Publication Date: January 16, 2024
What if we could reframe our thinking about the natural transition of midlife not as a crisis, but as a chrysalis—a time when something profound awakens in us. View on Amazon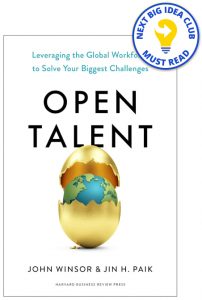 Open Talent: Leveraging the Global Workforce to Solve Your Biggest Challenges
By John Winsor & Jin Paik
Publication Date: January 16, 2024
In the new world of hybrid work and AI, one thing is clear: the war for talent is over—and talent won. View on Amazon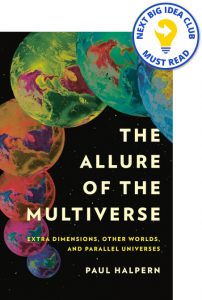 The Allure of the Multiverse: Extra Dimensions, Other Worlds, and Parallel Universes
By Paul Halpern
Publication Date: January 16, 2024
Our books, our movies—our imaginations—are obsessed with extra dimensions, alternate timelines, and the sense that all we see might not be all there is. Physicists are similarly captivated. View on Amazon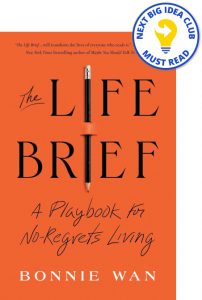 The Life Brief: A Playbook for No-Regrets Living
By Bonnie Wan
Publication Date: January 16, 2024
Tried and tested by Bonnie herself as well as thousands of attendees of workshops and lectures, The Life Brief method is a powerful tool for solving life's biggest messes and creating a life of meaning. View on Amazon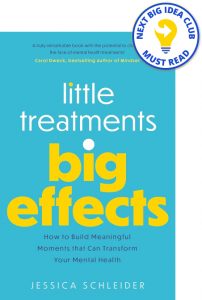 Little Treatments, Big Effects: How to Build Meaningful Moments that Can Transform Your Mental Health
By Jessica Schleider
Publication Date: January 16, 2024
Schleider integrates cutting-edge psychological science, lived experience narratives and practical self-help activities to introduce a new type of therapeutic experience: single-session interventions. View on Amazon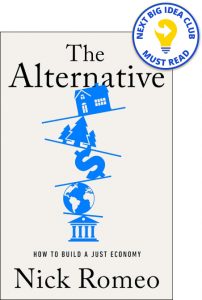 The Alternative: How to Build a Just Economy
By Nick Romeo
Publication Date: January 16, 2024
Romeo takes us on an extraordinary journey through the unforgettable stories and successes of people working to build economies that are more equal, just, and livable. View on Amazon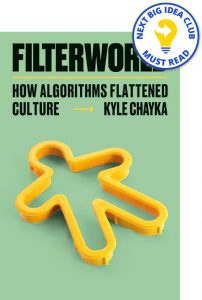 Filterworld: How Algorithms Flattened Culture
By Kyle Chayka
Publication Date: January 16, 2024
A timely history and investigation of a world ruled by algorithms, which determine the shape of culture itself. View on Amazon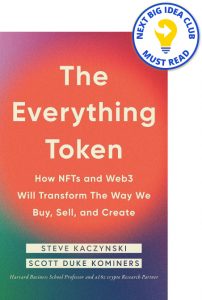 The Everything Token: How NFTs and Web3 Will Transform the Way We Buy, Sell, and Create
By Steve Kaczynski & Scott Duke Kominers
Publication Date: January 23, 2024
A Harvard Business School professor and Web3 entrepreneur demystify the coming digital revolution, showing how NFTs will transform our online and offline interactions. View on Amazon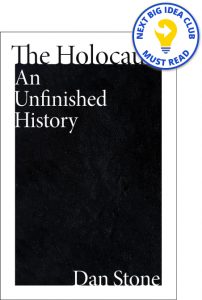 The Holocaust: An Unfinished History
By Dan Stone
Publication Date: January 23, 2024
Stone draws on Nazi documents, but also on diaries, post-war testimonies, and even fiction, urging that, in our age of increasing nationalism and xenophobia, it is vital that we understand the true history of the Holocaust. View on Amazon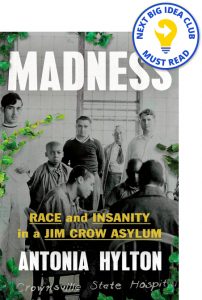 Madness: Race and Insanity in a Jim Crow Asylum
By Antonia Hylton
Publication Date: January 23, 2024
A 93-year history of Crownsville Hospital, one of the nation's last segregated asylums. It is a heartbreaking meditation on how America decides who is sick or criminal, and who is worthy of our care or irredeemable. View on Amazon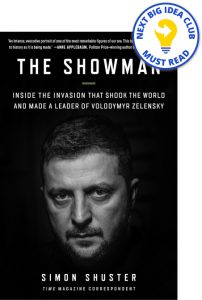 The Showman: Inside the Invasion That Shook the World and Made a Leader of Volodymyr Zelensky
By Simon Shuster
Publication Date: January 23, 2024
Shuster gives us the first inside account of the Russian invasion of Ukraine from the perspective of President Volodymyr Zelensky and his team, who granted him unprecedented access. View on Amazon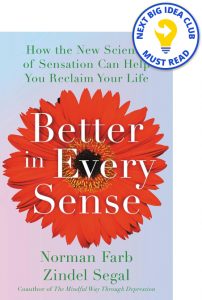 Better in Every Sense: How the New Science of Sensation Can Help You Reclaim Your Life
By Norman Farb & Zindel Segal
Publication Date: January 23, 2024
Whether we're struggling with a problem, a bad habit, or life in general, we often think we need to be resilient by "toughing it out" or "trying harder." But when we do that, our brains double down on the thinking patterns that clearly aren't working. The science of sensation provides the key. View on Amazon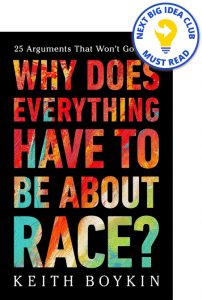 Why Does Everything Have to Be About Race?: 25 Arguments That Won't Go Away
By Keith Boykin
Publication Date: January 23, 2024
The most toxic racial arguments share one of five traits which are all designed to distract society from racial justice, but now we have the tools to debunk them. View on Amazon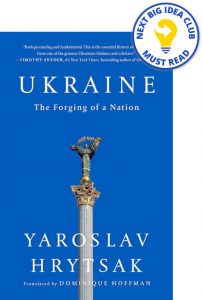 Ukraine: The Forging of a Nation
By Yaroslav Hrystak
Publication Date: January 23, 2024
Ukraine is essential reading for anyone who wants to better understand Ukraine's dramatic past and its global significance. View on Amazon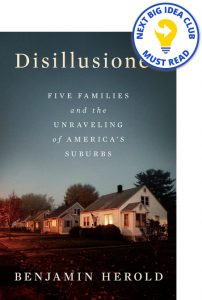 Disillusioned: Five Families and the Unraveling of America's Suburbs
By Benjamin Herold
Publication Date: January 23, 2024
Through the stories of five American families, a masterful and timely exploration of how hope, history, and racial denial collide in the suburbs and their schools. View on Amazon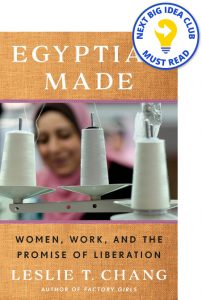 Egyptian Made: Women, Work, and the Promise of Liberation
By Leslie Chang
Publication Date: January 23, 2024
An incisive exploration of women and work, showing how globalization's promise of liberation instead set the stage for repression. View on Amazon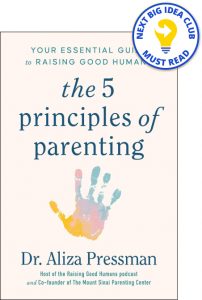 The 5 Principles of Parenting: Your Essential Guide to Raising Good Humans
By Aliza Pressman
Publication Date: January 23, 2024
Let go of perfect and become a transformative, positive influence in a child's life while creating your own definition of success from developmental psychologist and podcaster Dr. Aliza Pressman. View on Amazon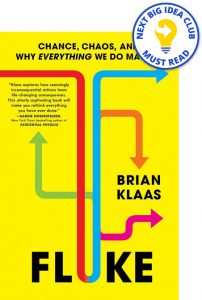 Fluke: Chance, Chaos, and Why Everything We Do Matters
By Brian Klaas
Publication Date: January 23, 2024
A provocative challenge to how we think our world works—and why small, chance events can divert our lives and change everything, by social scientist Brian Klaas. View on Amazon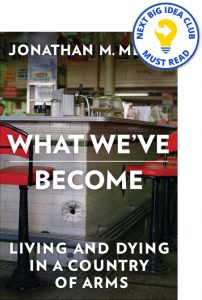 What We've Become: Living and Dying in a Country of Arms
By Jonathan Metzl
Publication Date: January 30, 2024
Public health is a harder sell in a nation that fundamentally disagrees about what it means to be safe, healthy, or free. Metzl shows mass shootings as a symptom of our most unresolved national conflicts, and sets us on the path of alliance-forging, racial-reckoning, and political power-brokering. View on Amazon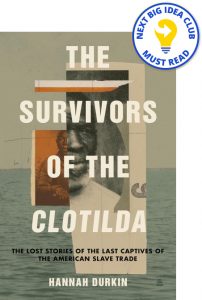 The Survivors of the Clotilda: The Lost Stories of the Last Captives of the American Slave Trade
By Hannah Durkin
Publication Date: January 30, 2024
Weaving a tapestry of history, biography, and social commentary, Durkin deepens our knowledge and understanding of the Black experience of America and its tragic past. View on Amazon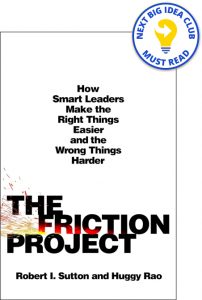 The Friction Project: How Smart Leaders Make the Right Things Easier and the Wrong Things Harder
By Robert L. Sutton and Huggy Rao
Publication Date: January 30, 2024
The causes and solutions for five of the most common and damaging friction troubles: oblivious leaders, addition sickness, broken connections, jargon monoxide, and fast and frenzied people and teams. View on Amazon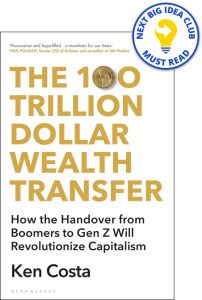 The 100 Trillion Dollar Wealth Transfer: How the Handover from Boomers to Gen Z Will Revolutionize Capitalism
By Ken Costa
Publication Date: January 30, 2024
An insider's look into how Generation Z's focus on ethics, climate change and purpose will change capitalism forever. View on Amazon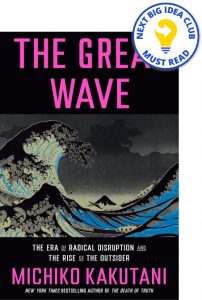 The Great Wave: The Era of Radical Disruption and the Rise of the Outsider
By Michiko Kakutani
Publication Date: January 30, 2024
An urgent examination of how disruptive politics, technology, and art are capsizing old assumptions in a great wave of change breaking over today's world, creating both opportunity and peril. View on Amazon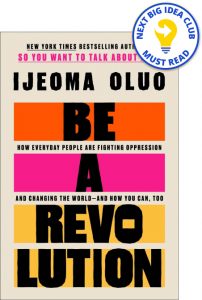 Be a Revolution: How Everyday People Are Fighting Oppression and Changing the World―and How You Can, Too
By Ijeoma Oluo
Publication Date: January 30, 2024
An eye-opening and galvanizing look at the current state of anti-racist activism across America. View on Amazon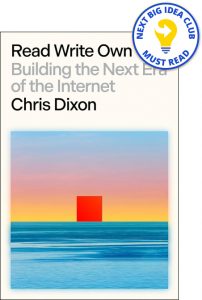 Read Write Own: Building the Next Era of the Internet
By Chris Dixon
Publication Date: January 30, 2024
A potent exploration of the power of blockchains to reshape the future of the internet—and how that affects us all—from influential technology entrepreneur and startup investor Chris Dixon. View on Amazon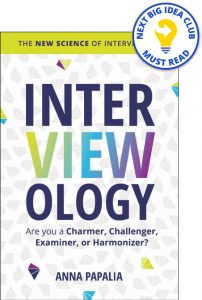 Interviewology: The New Science of Interviewing
By Anna Papalia
Publication Date: January 30, 2024
A groundbreaking guide to mastering the job interview, offering proven advice and techniques to discover your unique interview style that is key to interviewing better—for those on either side of the table. View on Amazon
Download the Next Big Idea App to enjoy "Book Bite" summaries of hundreds of groundbreaking books like these: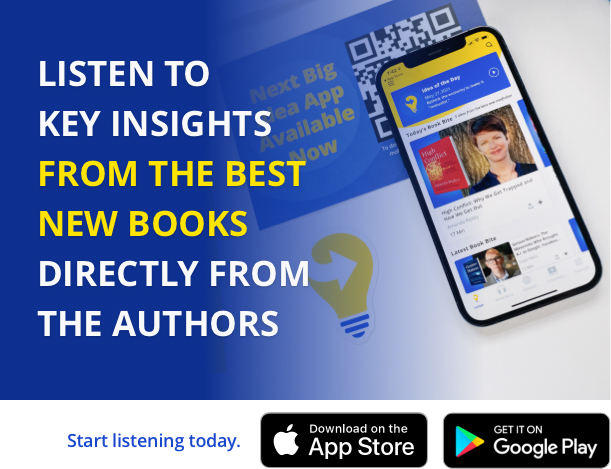 When you buy through our Amazon links, the Next Big Idea Club may earn an affiliate commission.