I'm pleased to share what I consider the most promising, must-read nonfiction titles scheduled for release in July of 2023. These titles make up our third group of nominees for Season 22 of the Next Big Idea Club (the May group was announced here, and June here).
All nominated books will be shared with our Next Big Idea Club curators—Susan Cain, Malcolm Gladwell, Adam Grant, and Daniel Pink—who will narrow the list down to a handful of finalists and, ultimately, two official season selections.
Authors will also be invited to create a "Book Bite", a 15-minute audio self-recording that features 5 key insights from their book. Imagine chatting with a stranger at a party—only that person just happened to write a fascinating nonfiction book!
And now, the July 2023 titles are…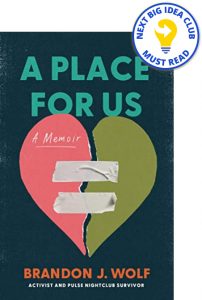 A Place for Us: A Memoir
By Brandon J. Wolf
Publication Date: July 1, 2023
From one of the most vital and passionate LGBTQ+ activists comes a powerful memoir about self-discovery, community, love, and resilience in the face of adversity. View on Amazon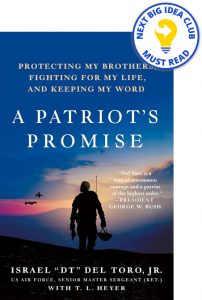 A Patriot's Promise: Protecting My Brothers, Fighting for My Life, and Keeping My Word
By Israel "DT" del Toro, Jr.
Publication Date: July 4, 2023
An inspiring memoir of promises kept, overcoming obstacles, and what it means to sacrifice for others, written by a special ops paratrooper with the Air Force. View on Amazon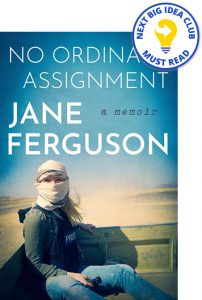 No Ordinary Assignment: A Memoir
By Jane Ferguson
Publication Date: July 11, 2023
From award-winning journalist Jane Ferguson, an unflinching memoir of ambition and war—from The Troubles to the fall of Kabul. View on Amazon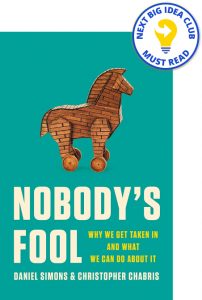 Nobody's Fool: Why We Get Taken In and What We Can Do about It
By Daniel Simons & Christopher Chabris
Publication Date: July 11, 2023
From phishing scams to Ponzi schemes, fraudulent science to fake art, chess cheaters to crypto hucksters, and marketers to magicians, our world brims with deception. In Nobody's Fool, psychologists Daniel Simons and Christopher Chabris show us how to avoid being taken in. View on Amazon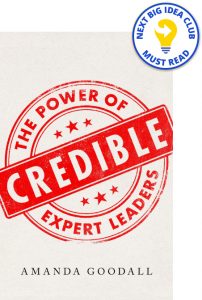 Credible: The Power of Expert Leaders
By Amanda Goodall
Publication Date: July 11, 2023
A leading business expert shows why expertise really matters, and how leaders who deeply understand the nuts and bolts of their industry and organization– from businesses, to hospitals, to universities, to sports– make all the difference for its success and the happiness of people who work there. View on Amazon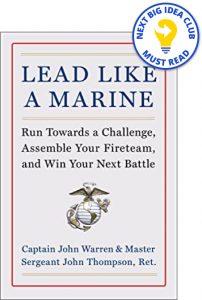 Lead Like a Marine: Run Towards a Challenge, Assemble Your Fireteam, and Win Your Next Battle
By John Warren & John Thompson
Publication Date: July 11, 2023
When Warren and Thompson, two decorated veterans, applied the values and training of the U.S. Marine Corps to build a thriving business, they defied corporate America's expectations. That's because they realized that, far from producing mindless drones, the Corps trains its warriors in adaptability, initiative, and courage—ideal traits for anyone in leadership. View on Amazon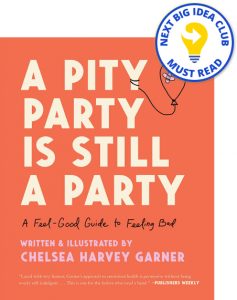 A Pity Party Is Still a Party: A Feel-Good Guide to Feeling Bad
By Chelsea Harvey Garner
Publication Date: July 11, 2023
Most of us try to avoid feeling sad, but in this candid, comical, and deeply-felt book, therapist Chelsea Harvey Garner doesn't just argue that the future will be brighter if we learn to enjoy the unenjoyable and support each other when the vibes aren't so good, she also shows us how. View on Amazon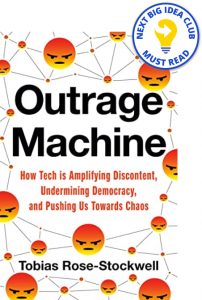 Outrage Machine: How Tech Is Amplifying Discontent, Undermining Democracy, and Pushing Us Towards Chaos
By Tobias Rose-Stockwell
Publication Date: July 11, 2023
Over the last two decades, there has been an inescapable rise of anger and aggression across our planet. The cause is hidden in plain sight: for the first time, almost all of the information we consume as a species is being controlled and curated by algorithms designed to capture our emotional attention. This, media researcher and strategic advisor Tobias Rose-Stockwell argues, is the outrage machine. View on Amazon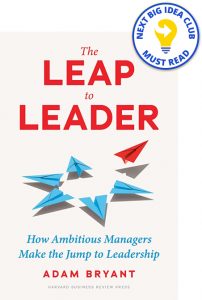 The Leap to Leader: How Ambitious Managers Make the Jump to Leadership
By Adam Bryant
Publication Date: July 11, 2023
Foregrounded by compelling stories of those who've made the leap, this book describes what it takes to become a confident leader. Successful CEOs and other C-suite leaders share their strategies and tactics for building a loyal following, winning promotions without asking for them, developing a legacy by helping others make the leap to leader, and much more. View on Amazon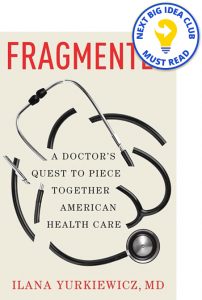 Fragmented: A Doctor's Quest to Piece Together American Health Care
By Ilana Yurkiewicz
Publication Date: July 11, 2023
An award-winning physician-writer reveals how pervasive cracks in the health care system cost us time, energy, and lives―and how we can fix them. View on Amazon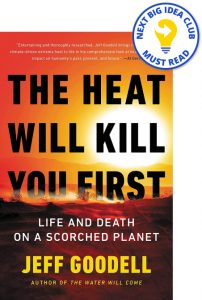 The Heat Will Kill You First: Life and Death on a Scorched Planet
By Jeff Goodell
Publication Date: July 11, 2023
A New York Times bestselling journalist shares an explosive new understanding of heat in this searing examination of the impact that rising temperatures will have on our lives and on our planet. View on Amazon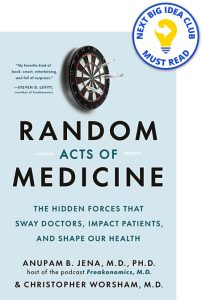 Random Acts of Medicine: The Hidden Forces That Sway Doctors, Impact Patients, and Shape Our Health
By Anupam Jena & Christopher Worsham
Publication Date: July 11, 2023
Jena and Worsham help us see the way our health is shaped by forces invisible to the untrained eye. Is there ever a good time to have a heart attack? Do you choose the veteran doctor or the rookie?  Do you really need the surgery your doctor recommends? Random Acts of Medicine empowers you to see past the white coat and find out what really makes medicine work. View on Amazon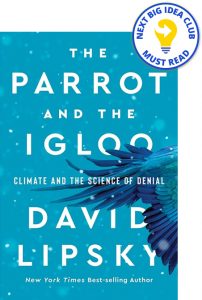 The Parrot and the Igloo: Climate and the Science of Denial
By David Lipsky
Publication Date: July 11, 2023
New York Times best-selling author David Lipsky explores how "anti-science" became so virulent in American life. He masterfully traces the evolution of climate denial, exposing how it grew out of early efforts to build a network of untruth about products like aspirin and cigarettes. View on Amazon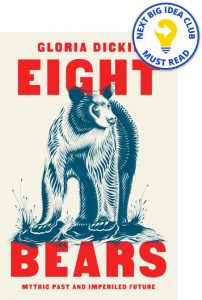 Eight Bears: Mythic Past and Imperiled Future
By Gloria Dickie
Publication Date: July 11, 2023
A global exploration of the eight remaining species of bears―and the dangers they face. View on Amazon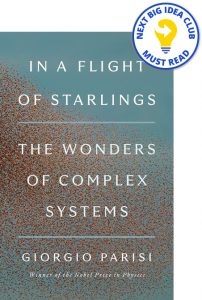 In a Flight of Starlings: The Wonders of Complex Systems
By Giorgio Parisi
Publication Date: July 11, 2023
From the 2021 Nobel Prize winner in Physics, an enlightening and personal journey into the practice of groundbreaking science. View on Amazon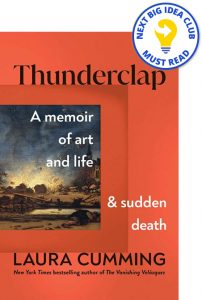 Thunderclap: A Memoir of Art and Life and Sudden Death
By Laura Cumming
Publication Date: July 11, 2023
New York Times bestselling author and art critic Laura Cumming reveals the fascinating, little-known story of the Thunderclap—the massive explosion at a gunpowder store in Holland that killed Carel Fabritius, renowned painter of The Goldfinch and nearly killed Johannes Vermeer, painter of Girl with a Pearl Earring—two of the greatest artists of the 17th century. View on Amazon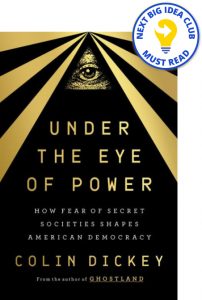 Under the Eye of Power: How Fear of Secret Societies Shapes American Democracy
By Colin Dickey
Publication Date: July 11, 2023
From beloved cultural historian and acclaimed author of Ghostland comes a history of America's obsession with secret societies and the conspiracies of hidden power. View on Amazon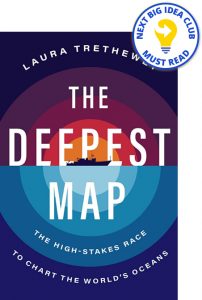 The Deepest Map: The High-Stakes Race to Chart the World's Oceans
By Laura Threthewey
Publication Date: July 11, 2023
The dramatic and action-packed story of the last mysterious place on earth—the world's seafloor—and the deep-sea divers, ocean mappers, marine biologists, entrepreneurs, and adventurers involved in the historic push to chart it, as well as the opportunities, challenges, and perils this exploration holds now and for the future. View on Amazon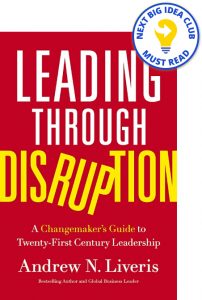 Leading through Disruption: A Changemaker's Guide to Twenty-First Century Leadership
By Andrew Liveris
Publication Date: July 11, 2023
A masterclass in collaborative, forward-looking leadership. View on Amazon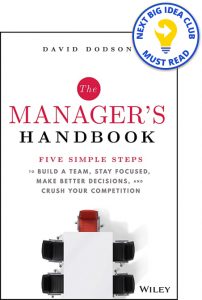 The Manager's Handbook: Five Simple Steps to Build a Team, Stay Focused, Make Better Decisions, and Crush Your Competition
By David Dodson
Publication Date: July 11, 2023
Stanford Graduate School of Business faculty member, serial entrepreneur, and investor in over 100 companies, David Dodson, delivers an insightful work that describes, in highly practical detail, five skills every great manager needs to know if they want to get things done. View on Amazon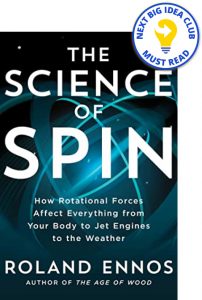 The Science of Spin: How Rotational Forces Affect Everything from Your Body to Jet Engines to the Weather
By Roland Ennos
Publication Date: July 18, 2023
A clear and captivating work of popular science that explains rotational force—a basic driver of the universe affecting everything from the cosmos to our own bodies—from the masterful author of The Age of Wood. View on Amazon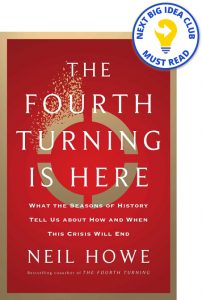 The Fourth Turning Is Here: What the Seasons of History Tell Us about How and When This Crisis Will End
By Neil Howe
Publication Date: July 18, 2023
The visionary behind the bestselling phenomenon The Fourth Turning looks once again to America's past to predict our future in this startling and hopeful prophecy for how our present era of civil unrest will resolve over the next ten years—and what our lives will look like once it has. View on Amazon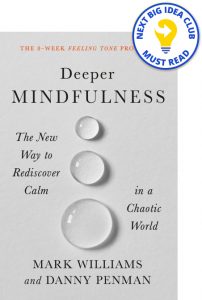 Deeper Mindfulness: The New Way to Rediscover Calm in a Chaotic World
By Mark Williams & Danny Penman
Publication Date: July 18, 2023
It is possible to deepen the effect of mindfulness practice by focusing on what the authors describe as vedana, or "feeling tone," which targets certain core processes in the meditating mind. Over eight weeks, readers will learn to apply this practice to such unpleasant emotions and mood disorders as anxiety, depression, stress, and general unhappiness. View on Amazon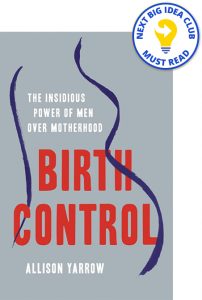 Birth Control: The Insidious Power of Men Over Motherhood
By Allison Yarrow
Publication Date: July 18, 2023
Drawing on extensive reporting, expert interviews, an original survey of 1,300 mothers, and her own personal experiences, Yarrow documents how modern maternal health care is insidiously, purposefully designed to take power from women to the detriment of their physical and mental health. View on Amazon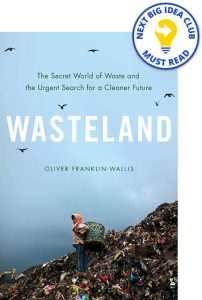 Wasteland: The Secret World of Waste and the Urgent Search for a Cleaner Future
By Oliver Franklin-Wallis
Publication Date: July 18, 2023
An award-winning investigative journalist takes a deep dive into the global waste crisis, exposing the hidden world that enables our modern economy—and finds out the dirty truth behind a simple question: what really happens to what we throw away? View on Amazon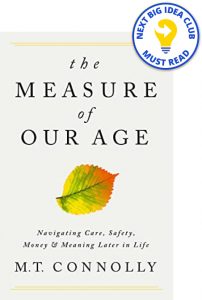 The Measure of Our Age: Navigating Care, Safety, Money, and Meaning Later in Life
By M.T. Connolly
Publication Date: July 18, 2023
An expert on elder justice maps the challenges of aging, how things go wrong, and presents powerful tools we can use to forge better long lives for ourselves, our families, and our communities. View on Amazon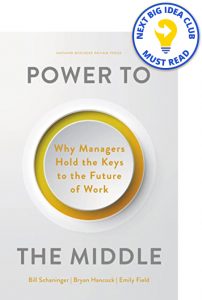 Power to the Middle: Why Managers Hold the Keys to the Future of Work
By Bill Schaninger, Bryan Hancock & Emily Field
Publication Date: July 18, 2023
McKinsey thought leaders Bill Schaninger, Bryan Hancock, and Emily Field call for a profound reimagining of what middle managers can and must be able to do. They explain how middle managers are uniquely positioned close to the ground but with a crucial connection to company strategy—enabling them to help to shape the new world of work. View on Amazon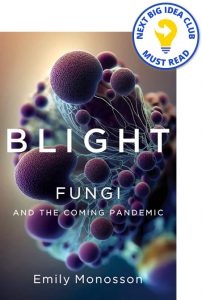 Blight: Fungi and the Coming Pandemic
By Emily Monosson
Publication Date: July 18, 2023
A prescient warning about the mysterious and deadly world of fungi—and how to avert further loss across species, including our own. View on Amazon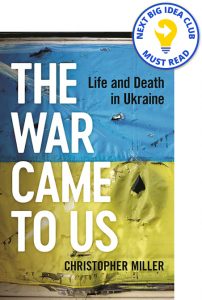 The War Came To Us: Life and Death in Ukraine
By Christopher Miller
Publication Date: July 18, 2023
The inside story of Ukraine's bravery and defiance in the face of Russian aggression, from the conflict's leading journalist. View on Amazon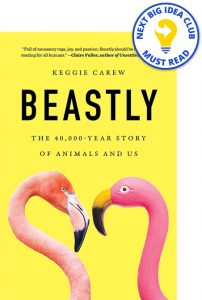 Beastly: The 40,000-Year Story of Animals and Us
By Keggie Carew
Publication Date: July 18, 2023
From an award-winning nature writer, true stories of our shared planet, all its inhabitants, and the fascinating ways they connect in the net of life. View on Amazon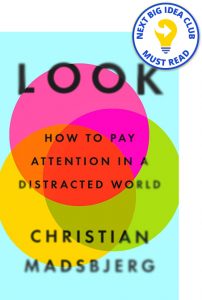 Look: How to Pay Attention in a Distracted World
By Christian Madsbjerg
Publication Date: July 18, 2023
A powerful exploration of how we pay attention that will transform the ways we connect with one another – at home, at work, and beyond. View on Amazon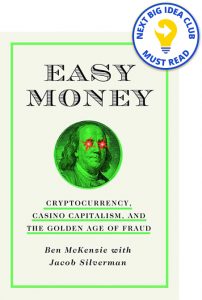 Easy Money: Cryptocurrency, Casino Capitalism, and the Golden Age of Fraud
By Ben McKenzie & Jacob Silverman
Publication Date: July 18, 2023
From a famous actor and an experienced journalist, a wildly entertaining debunking of cryptocurrency, one of the greatest frauds in history and on course for a spectacular crash. View on Amazon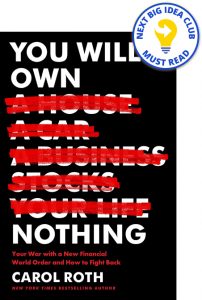 You Will Own Nothing: Your War with a New Financial World Order and How to Fight Back
By Carol Roth
Publication Date: July 18, 2023
The New York Times bestselling author and entrepreneur investigates what would happen if a new financial world order took hold, one in which global elites own everything and you own nothing—and yet you are somehow happy. View on Amazon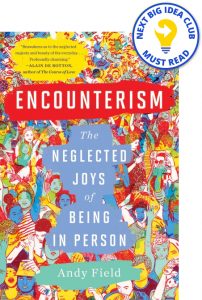 Encounterism: The Neglected Joys of Being In Person
By Andy Field
Publication Date: July 18, 2023
A playful, analytical, informed, and poetic exploration of the delight and transformative power of real-life encounters. View on Amazon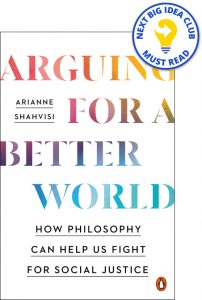 Arguing for a Better World: How Philosophy Can Help Us Fight for Social Justice
By Arianne Shahvisi
Publication Date: July 18, 2023
Philosopher Arianne Shahvisi shows us how to work through thorny moral questions by examining their parts in broad daylight, equipping us to not only identify our own positions but to defend them as well. View on Amazon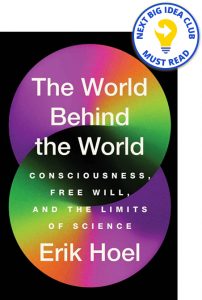 The World Behind the World: Consciousness, Free Will, and the Limits of Science
By Erik Hoel
Publication Date: July 25, 2023
A fascinating exploration into how the brain creates our conscious experiences—potentially revolutionizing neuroscience and the future of technology—from a Forbes 30 Under 30 scientist. View on Amazon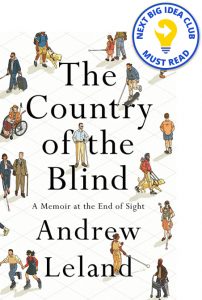 The Country of the Blind: A Memoir at the End of Sight
By Andrew Leland
Publication Date: July 25, 2023
A witty, winning, and revelatory personal narrative of the author's transition from sightedness to blindness and his quest to learn about blindness as a rich culture all its own. View on Amazon
Download the Next Big Idea App to enjoy "Book Bite" summaries of hundreds of groundbreaking books like these: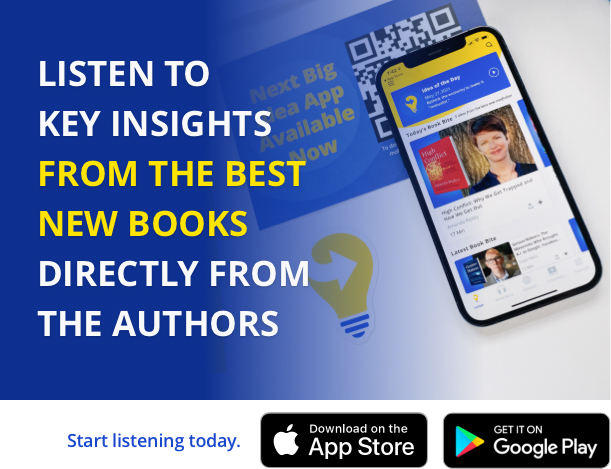 When you buy through our Amazon links, the Next Big Idea Club may earn an affiliate commission.