I'm pleased to share what I consider the most promising, must-read nonfiction titles scheduled for release in June of 2023. These titles make up our second group of nominees for Season 22 of the Next Big Idea Club (the May group was announced here).
All nominated books will be shared with our Next Big Idea Club curators—Susan Cain, Malcolm Gladwell, Adam Grant, and Daniel Pink—who will narrow the list down to a handful of finalists and, ultimately, two official season selections.
Authors will also be invited to create a "Book Bite", a 15-minute audio self-recording that features 5 key insights from their book. Imagine chatting with a stranger at a party—only that person just happened to write a fascinating nonfiction book!
And now, the June 2023 titles are…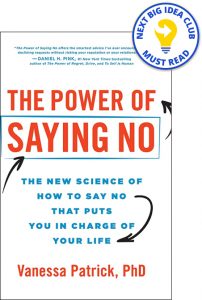 The Power of Saying No: The New Science of How to Say No that Puts You in Charge of Your Life
By Vanessa Patrick
Publication Date: June 1, 2023
Award-winning professor and researcher Vanessa Patrick delves into the new science of saying no. She introduces the ground-breaking concept of "empowered refusal"―a proven framework for saying no that puts you in charge of your life―and reveals some surprising secrets about the power of the word no. View on Amazon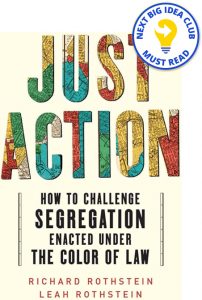 Just Action: How to Challenge Segregation Enacted Under the Color of Law
By Leah Rothstein & Richard Rothstein
Publication Date: June 1, 2023
This book describes dozens of activities that readers and supporters can undertake in their own communities to produce victories that might finally challenge residential segregation and help remedy America's profoundly unconstitutional past. View on Amazon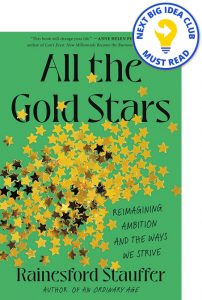 All the Gold Stars: Reimagining Ambition and the Ways We Strive
By Rainesford Stauffer
Publication Date: June 6, 2023
From journalist and author of An Ordinary Age, an examination, dismantling, and reconstruction of ambition, where burnout is the symptom of our holiest sin: the lonely way we strive. View on Amazon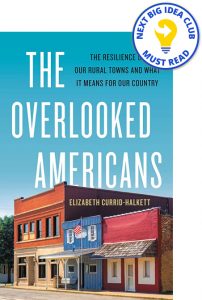 The Overlooked Americans: The Resilience of Our Rural Towns and What It Means for Our Country
By Elizabeth Currid-Halkett
Publication Date: June 6, 2023
How small-town America's surprising success reshapes our understanding of the nation's urban-rural divide. View on Amazon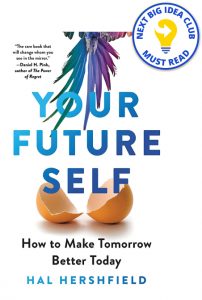 Your Future Self: How to Make Tomorrow Better Today
By Hal Hershfield
Publication Date: June 6, 2023
People who are able to connect with their future selves are better able to balance living for today and planning for tomorrow. Your Future Self presents the science, describes the mental mistakes we make in thinking about the future, and gives us practical advice for imagining our best future so we can make that vision a reality. View on Amazon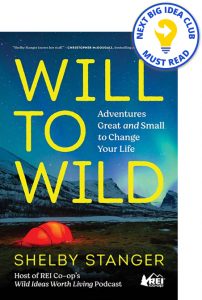 Will to Wild: Adventures Great and Small to Change Your Life
By Shelby Stanger
Publication Date: June 6, 2023
Stanger has been teaching folks how to leap into the unknown since she taught her first surf class over twenty years ago. Over the years, she watched many of her students quit their jobs, end dysfunctional relationships, and move across the country for a healthier work-life-balance—all after spending a bit of time in nature. This is her instruction manual to adventure. View on Amazon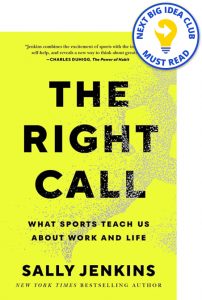 The Right Call: What Sports Teach Us About Work and Life
By Sally Jenkins
Publication Date: June 6, 2023
The Washington Post sportswriter and New York Times bestselling author of The Real All Americans presents a love letter to the extraordinary coaches and athletes she has covered over the years and the actionable principles of excellence they embody. View on Amazon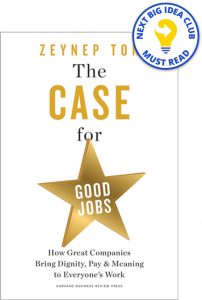 The Case for Good Jobs How Great Companies Bring Dignity, Pay, and Meaning to Everyone's Work
By Zeynep Ton
Publication Date: June 6, 2023
From a professor at MIT Sloan School of Management comes a leadership guide for choosing excellence and providing good jobs that offer a living wage, dignity, and opportunities for growth. View on Amazon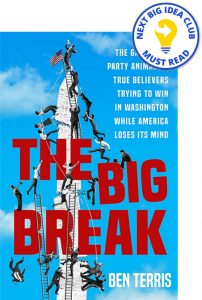 The Big Break: The Gamblers, Party Animals, and True Believers Trying to Win in Washington While America Loses Its Mind
By Ben Terris
Publication Date: June 6, 2023
With reporting from exclusive parties, poker nights, fundraisers, secluded farms outside town and the halls of Congress, Terris investigates how Washington works and how different kinds of people (from oddballs to opportunists to true believers) try to make it work for them. View on Amazon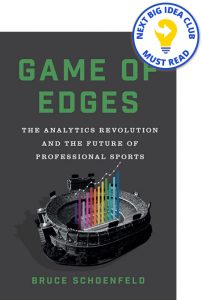 Game of Edges: The Analytics Revolution and the Future of Professional Sports
By Bruce Schoenfeld
Publication Date: June 6, 2023
The story of how a new generation of tech-savvy franchise owners is reshaping every aspect of professional sports. View on Amazon
Chaos Kings: How Wall Street Traders Make Billions in the New Age of Crisis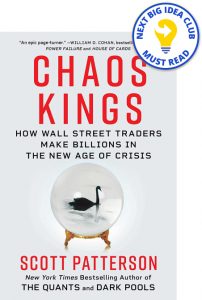 By Scott Patterson
Publication Date: June 6, 2023
Written by a veteran Wall Street Journal reporter, this book is a deep dive into the world of billion-dollar traders and high-stakes crisis predictors who strive to turn extreme events into financial windfalls. View on Amazon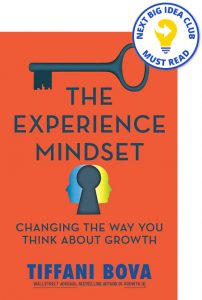 The Experience Mindset: Changing the Way You Think About Growth
By Tiffani Bova
Publication Date: June 6, 2023
Based on exclusive research from two Salesforce-sponsored studies of thousands of employees and C-suite executives, The Experience Mindset details exactly how to have an intentional, balanced approach to company strategy that involves all stakeholders – IT, Marketing, Sales, Operations, and HR – with KPIs and ownership over outcomes. View on Amazon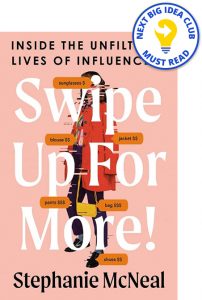 Swipe Up for More!: Inside the Unfiltered Lives of Influencers
By Stephanie McNeal
Publication Date: June 6, 2023
An unfiltered, colorful romp through the IRL world of influencers that spills the tea on the multibillion-dollar industry of content creation. View on Amazon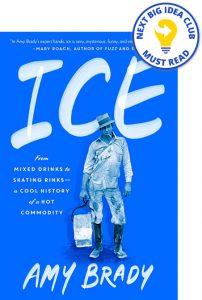 Ice: From Mixed Drinks to Skating Rinks—a Cool History of a Hot Commodity
By Amy Brady
Publication Date: June 6, 2023
The unexpected and unexplored ways that ice has transformed a nation—from the foods Americans eat, to the sports they play, to the way they live today—and what its future might look like on a swiftly warming planet. View on Amazon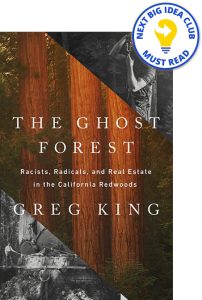 The Ghost Forest: Racists, Radicals, and Real Estate in the California Redwoods
By Greg King
Publication Date: June 6, 2023
The definitive story of the California redwoods, their discovery and their exploitation, as told by an activist who fought to protect their existence against those determined to cut them down. View on Amazon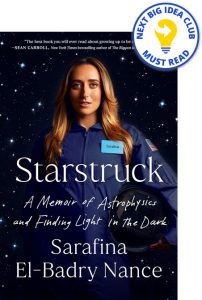 Starstruck: A Memoir of Astrophysics and Finding Light in the Dark
By Sarafina El-Badry Nance
Publication Date: June 6, 2023
In a beautifully written, science-packed, and inspirational memoir, Egyptian-American astrophysicist Sarafina El-Badry Nance shares how she boldly carved out a place in the field of astrophysics, grounding herself in a lifelong love of the stars to face life's inevitable challenges and embrace the unknown. View on Amazon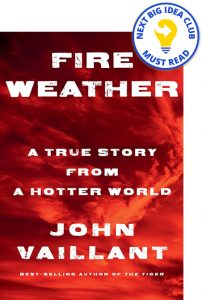 Fire Weather: A True Story from a Hotter World
By John Vaillant
Publication Date: June 6, 2023
From the award-winning, best-selling author of The Tiger and The Golden Spruce comes a stunning account of a colossal wildfire and a panoramic exploration of the rapidly changing relationship between fire and humankind. View on Amazon
The Datapreneurs: The Promise of AI and the Creators Building Our Future
By Bob Muglia & Steve Hamm
Publication Date: June 13, 2023
A leader in the data economy explains how we arrived at AI—and how we can navigate its future. View on Amazon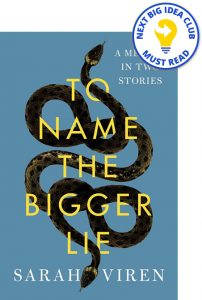 To Name the Bigger Lie: A Memoir in Two Stories
By Sarah Viren
Publication Date: June 13, 2023
Part coming-of-age story, part psychological thriller, part philosophical investigation, this unforgettable memoir traces the ramifications of a series of lies that threaten to derail the author's life—exploring the line between truth and deception, fact and fiction, and reality and conspiracy. View on Amazon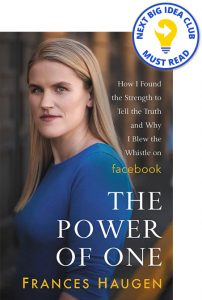 The Power of One: How I Found the Strength to Tell the Truth and Why I Blew the Whistle on Facebook
By Frances Haugen
Publication Date: June 13, 2023
The inside story of one woman's quest to bring transparency and accountability to Big Tech, by the Facebook whistleblower who is determined to help us all retake control of our lives. View on Amazon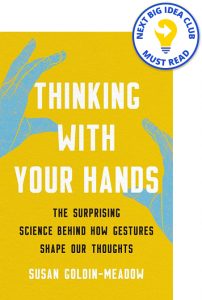 Thinking with Your Hands: The Surprising Science Behind How Gestures Shape Our Thoughts
By Susan Goldin-Meadow
Publication Date: June 13, 2023
Esteemed cognitive psychologist Susan Goldin-Meadow argues that gesture is vital to how we think, learn, and communicate. She compels us to rethink everything from how we set child development milestones, to what's admissible in a court of law, to whether Zoom is an adequate substitute for in-person conversation. View on Amazon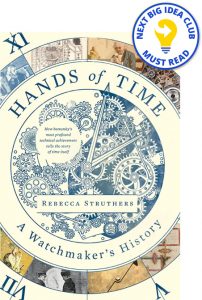 Hands of Time: A Watchmaker's History
By Rebecca Struthers
Publication Date: June 13, 2023
An award-winning watchmaker—one of the few practicing the art in the world today—chronicles the invention of time through the centuries-long story of one of mankind's most profound technological achievements: the watch. View on Amazon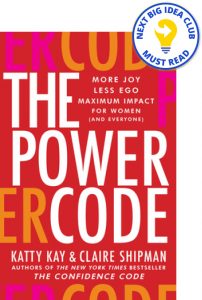 The Power Code: More Joy. Less Ego. Maximum Impact for Women (and Everyone).
By Katty Kay & Claire Shipman
Publication Date: June 13, 2023
Power is not working for women, for men, or for the world. This book is about how we don't need to remake women—we need to remake power. View on Amazon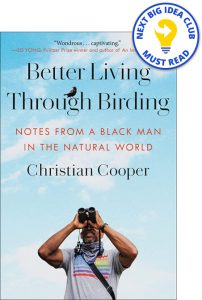 Better Living Through Birding: Notes from a Black Man in the Natural World
By Christian Cooper
Publication Date: June 13, 2023
Central Park birder Christian Cooper takes us beyond the viral video that shocked a nation and into a world of avian adventures, global excursions, and the unexpected lessons you can learn from a life spent looking up. View on Amazon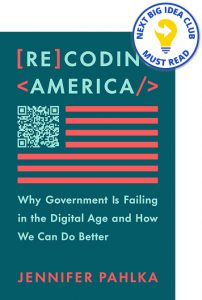 Recoding America: Why Government Is Failing in the Digital Age and How We Can Do Better
By Jennifer Pahlka
Publication Date: June 13, 2023
A bold call to reexamine how our government operates―and sometimes fails to―from President Obama's former deputy chief technology officer and the founder of Code for America. View on Amazon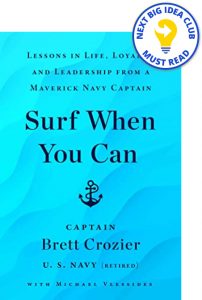 Surf When You Can: Lessons in Life, Loyalty, and Leadership from a Maverick Navy Captain
By Brett Crozier & Michael Vlessides
Publication Date: June 13, 2023
Inspiring lessons learned from a lifetime of honor, service, and leadership from Captain Brett Crozier, the former commanding officer of the aircraft carrier USS Theodore Roosevelt and renowned Navy officer. View on Amazon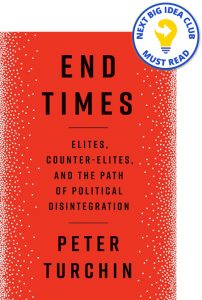 End Times: Elites, Counter-Elites, and the Path of Political Disintegration
By Peter Turchin
Publication Date: June 13, 2023
From the pioneering co-founder of cliodynamics, the groundbreaking new interdisciplinary science of history, a big-picture explanation for America's civil strife and its possible endgames. View on Amazon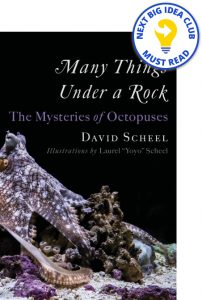 Many Things Under a Rock: The Mysteries of Octopuses
By David Scheel
Publication Date: June 13, 2023
A behavioral ecologist's riveting account of his decades-long obsession with octopuses: his discoveries, adventures, and new scientific understanding of their behaviors. View on Amazon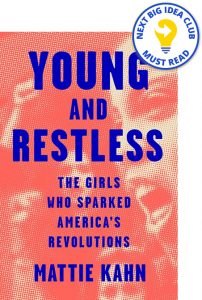 Young and Restless: The Girls Who Sparked America's Revolutions
By Mattie Kahn
Publication Date: June 13, 2023
The untold story of the people who have helped spark America's most transformative social movements throughout history: teenage girls. View on Amazon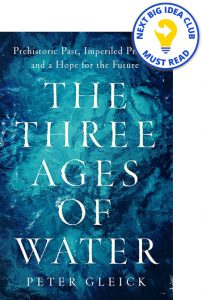 The Three Ages of Water: Prehistoric Past, Imperiled Present, and a Hope for the Future
By Peter Gleick
Publication Date: June 13, 2023
A revelatory account of how water has shaped the course of human life and history, and a positive vision of what the future can hold—if we act now. View on Amazon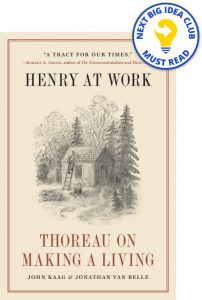 Henry at Work: Thoreau on Making a Living
By John Kaag & Jonathan Van Belle
Publication Date: June 13, 2023
What Thoreau can teach us about working―why we do it, what it does to us, and how we can make it more meaningful. View on Amazon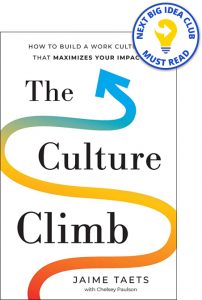 The Culture Climb: How to Build a Work Culture that Maximizes Your Impact
By Jamie Taets & Chelsey Paulson
Publication Date: June 19, 2023
For over a decade, Jaime Taets, chief vision officer and founder of Keystone Group International, has been the go-to consultant for executive teams hoping to untangle their issues and improve their businesses along the way. Throughout that time, Jaime has learned that to get at the root cause, leaders must go deeper than the business layer with questions that are rooted in culture and people. View on Amazon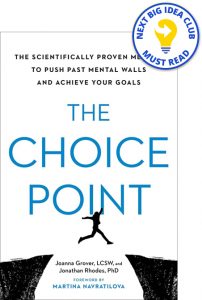 The Choice Point: The Scientifically Proven Method to Push Past Mental Walls and Achieve Your Goals
By Joanna Grover & Jonathan Rhodes
Publication Date: June 20, 2023
Discover a scientifically proven method to overcome obstacles and make choices that lead us closer to our goals. View on Amazon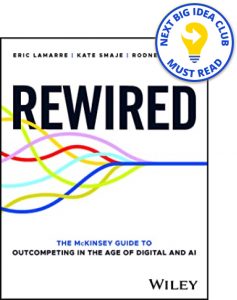 Rewired: The McKinsey Guide to Outcompeting in the Age of Digital and AI
By Kate Smaje & Eric Lamarre & Rodney Zemmel
Publication Date: June 20, 2023
The world's most influential management consulting firm, McKinsey & Company, delivers a road-tested, how-to manual their own consultants use to help companies build the capabilities to outcompete in the age of digital and AI. View on Amazon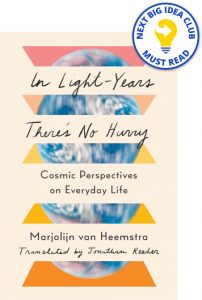 In Light-Years There's No Hurry: Cosmic Perspectives on Everyday Life
By Marjolijn van Heemstra
Publication Date: June 20, 2023
Poet and journalist Marjolijn van Heemstra learns of a phenomenon known as the overview effect. Experienced by many astronauts when beholding our planet from the remoteness of space, it's a permanent shift in consciousness―an overwhelming sense of wholeness and connection with humanity and the planet. A lyrical, searching meditation on what it is to be human amidst the vastness of the universe. View on Amazon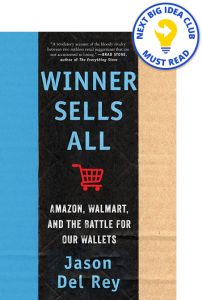 Winner Sells All: Amazon, Walmart, and the Battle for Our Wallets
By Jason Del Rey
Publication Date: June 20, 2023
A riveting journalistic investigation of the no-holds-barred battle between Amazon and Walmart to become the king of commerce. View on Amazon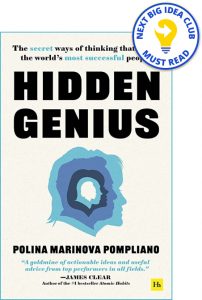 Hidden Genius: The secret ways of thinking that power the world's most successful people
By Polina Marinova Pompliano
Publication Date: June 20, 2023
After five years of writing The Profile, Polina Marinova Pompliano has studied thousands of the most successful and interesting people in the world and examined how they reason their way through problems, unleash their creativity, and perform under extreme pressure. View on Amazon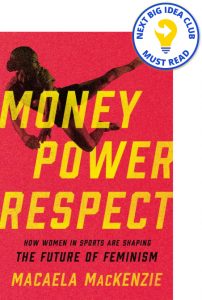 Money, Power, Respect: How Women in Sports Are Shaping the Future of Feminism
By Macaela MacKenzie
Publication Date: June 27, 2023
As women athletes push for the same things all women want in their careers—money, power, and respect—their wins are showing the rest of us what's possible in the fight for equality. View on Amazon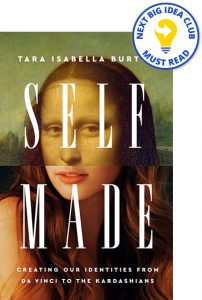 Self-Made: Creating Our Identities from Da Vinci to the Kardashians
By Tara Isabella Burton
Publication Date: June 27, 2023
Burton examines the theories and forces behind our never-ending need to curate ourselves. Through a vivid cast of characters and an engaging mix of cultural and historical commentary, we learn how the personal brand has come to be. View on Amazon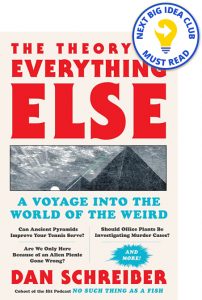 The Theory of Everything Else: A Voyage Into the World of the Weird
By Dan Schreiber
Publication Date: June 27, 2023
From the Silicon Valley tech billionaires currently trying to work out whether or not the universe is one giant video game simulation to the self-proclaimed community of Italian time-travelers who are trying to save the world from destruction; The Theory of Everything Else will act as a handbook for those who want to think differently. View on Amazon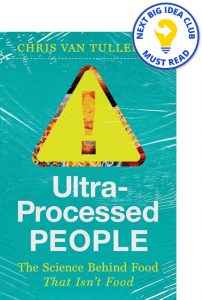 Ultra-Processed People: The Science Behind the Food That Isn't Food
By Chris van Tulleken
Publication Date: June 27, 2023
A manifesto to change how you eat and how you think about the human body. View on Amazon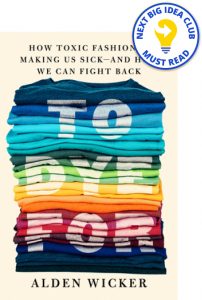 To Dye For: How Toxic Fashion Is Making Us Sick—and How We Can Fight Back
By Alden Wicker
Publication Date: June 27, 2023
A jolting exposé that reveals the true cost of the toxic, largely unregulated chemicals found on most clothing today. View on Amazon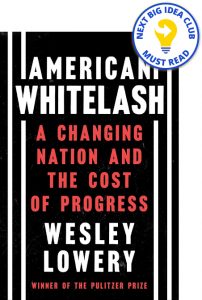 American Whitelash: A Changing Nation and the Cost of Progress
By Wesley Lowery
Publication Date: June 27, 2023
Pulitzer Prize–winning journalist Wesley Lowery confronts the sickness at the heart of American society: the cyclical pattern of violence that has marred every moment of racial progress in this country, and whose bloodshed began anew following Obama's 2008 election. View on Amazon
Download the Next Big Idea App to enjoy "Book Bite" summaries of hundreds of groundbreaking books like these: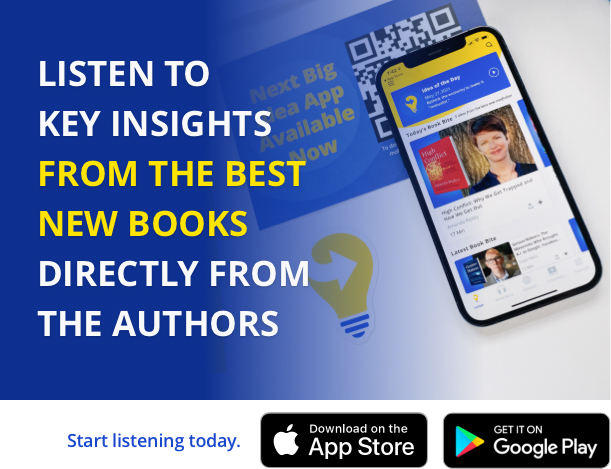 When you buy through our Amazon links, the Next Big Idea Club may earn an affiliate commission.